Places to Visit in Munnar, India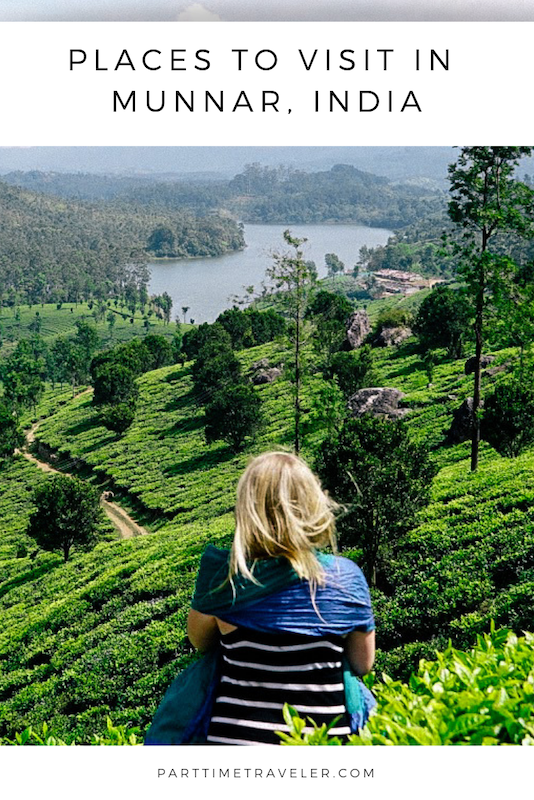 Rolling hills of tea and mountains of spices make this one of the most scenic locations in the country. Here are my top places to visit in Munnar.
Like many travelers, I first visited India with the dream of seeing the Taj Mahal in mind. I explored the palaces and forts of Rajasthan, I prayed at the banks of the Ganges, I navigated the markets of Mumbai.
India's most iconic experiences are unforgettable and famous (or infamous) for good reason…and they're the moments that made me fall in love with the country.Yet as I continue to travel throughout India's various states, I find the quieter and/or lesser known destinations to be just as alluring. One such place I kept hearing about — and finally planned a trip to — is Kerala.
Located on the southwestern tip of India, Kerala is known for its relaxed pace and palm-lined backwaters. It's also one of the most literate, laid-back, and wealthy states in India, making for a departure from the stereotypes we often hear about the chaos of the north (which is also very worth visiting, just different!)
Planning a trip to Kerala, during which you can see the major highlights, often includes the backwaters of Alleppey, the beaches of Kovalam, and a semi-required stay in one of the major cities (often Kochi.)
You'll often see pictures of Munnar — just yesterday it popped up as a computer background on a screen. Yet I find that most travelers to India don't know about it (and there isn't much information as to what to do in Munnar, either.)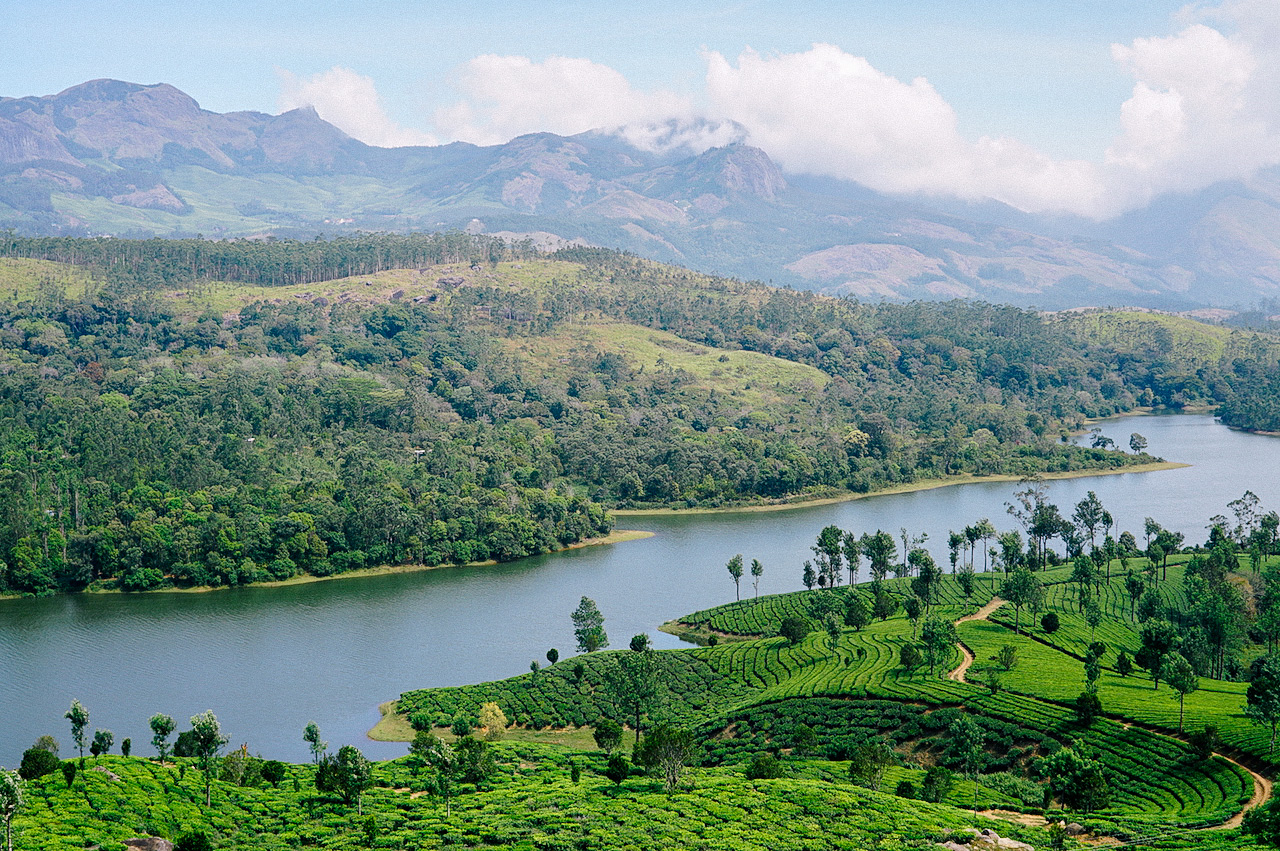 I actually first thought about making a Munnar trip after seeing it on the big Bollywood screen, in Chennai Express. The rolling, green fields and winding roads through tea estates captivated me nearly as much as the song and dance!
Now having been, Munnar is a must-visit for me in all of India — and certainly for South India and Kerala. Here's a travel guide for the best places to visit in Munnar, and what you need to know before you go:
Munnar Sightseeing – Things to Do in Munnar
Tea Plantations/Tea Gardens
The incredibly scenic tea plantations are bound to be the highlight of any Munnar trip. Most hire a driver for the day to take them through the area — I arranged mine through my accommodation, and that seems to be the most common way to tour them. Be sure to ask your car to stop at scenic points for photos and to take in the views!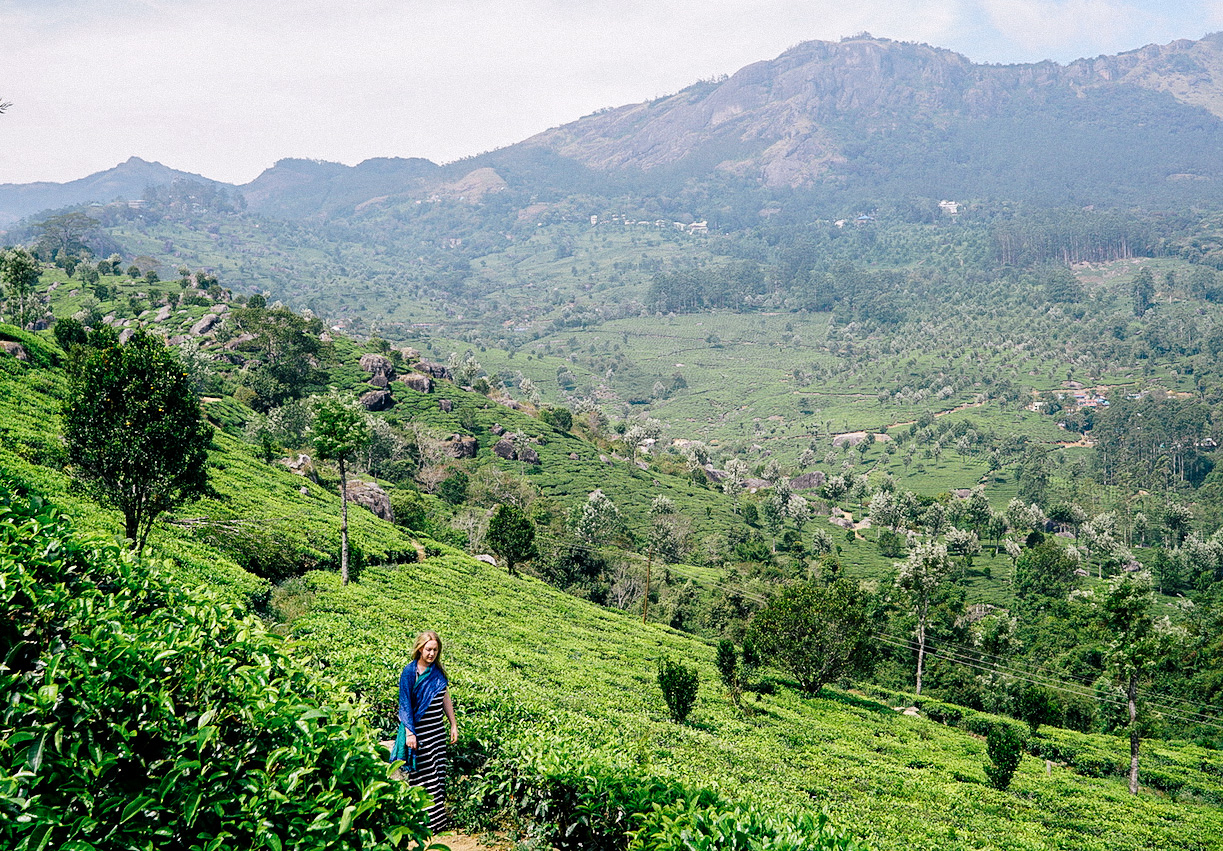 Top Station
Perhaps Kerala's most famous hike, this trail leads trekkers up to the incredible viewpoint at Top Station, more than 6,000 feet above sea level. From here you have amazing perspective on the Western Ghats (the mountain range bordering Munnar) and the valley down below. Fun fact: from here you're practically on the border of Kerala and the state of Tamil Nadu. The hike is particularly beautiful at sunrise and sunset.
Kundala Lake
I didn't think that I needed to seek out a lake in India, but surrounded by the hills of tea the pristine body of water takes on an extra visual appeal. I loved stopping here while we were driving around for the day, and you'll find it free from crowds aside from the occasional peaceful local out for a stroll.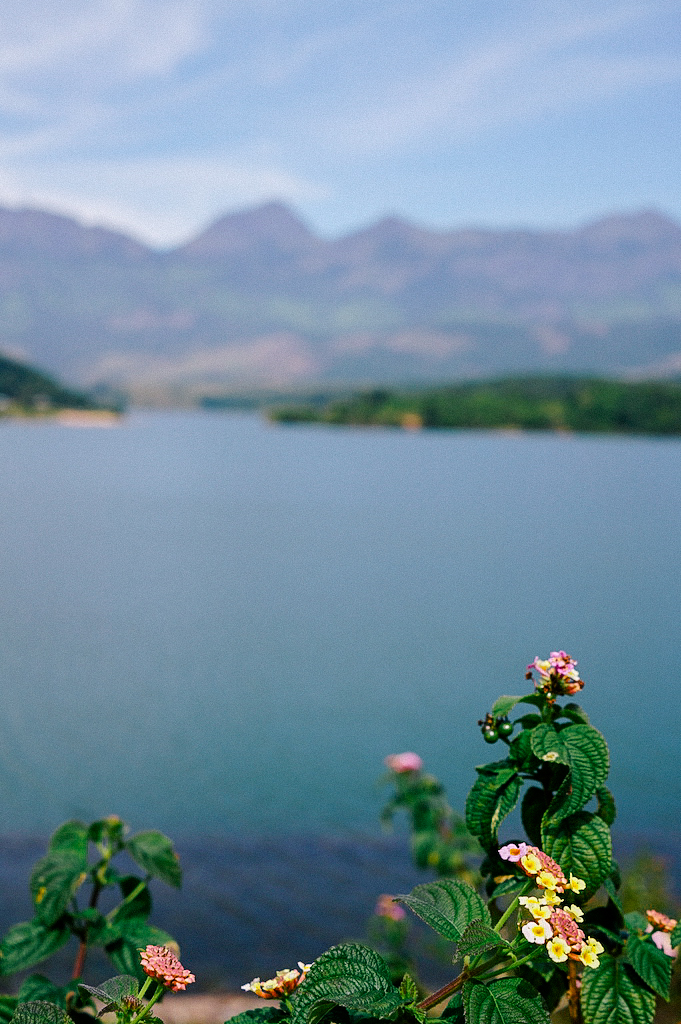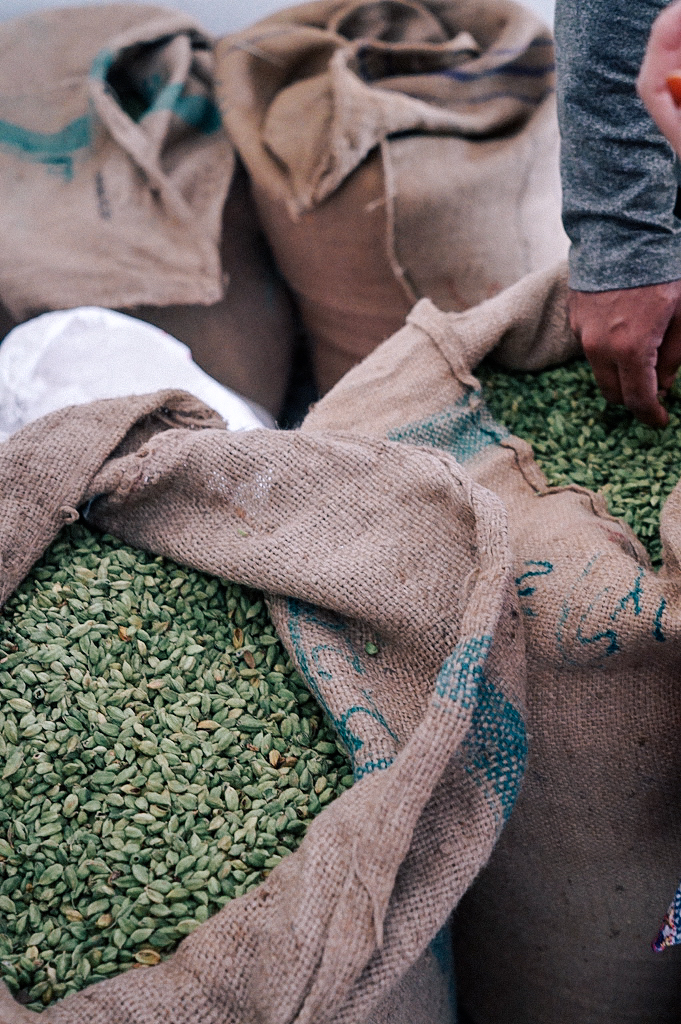 TATA Tea Museum
If you're looking for a behind-the-scenes glimpse into the process of how tea is made, and you want to dive a little deeper into the history of the area, definitely plan to stop into the area tea museum. You can also taste a variety of different local teas in their tasting room.
Eravikulam National Park
Evavikulam is the place to go in search of protected natural beauty, particularly the Nilgiri Tahr or mountain goat of South India. You can also see Anamudi, South India's highest peak, from inside the park. As it is one of the most popular Munnar tourist places, you'll want to arrive earlier rather than later. It takes about an hour by car to reach it.
Chinnar Wildlife Sanctuary
These protected lands of the Ikkudi district are home to the Bengal tiger, Indian elephant, spotted deer, and many more species unique to Kerala. It's often visited in conjunction with a stop at Eravikulam, in order to spot the Chinnar wildlife.
Waterfalls
There are a variety of beautiful falls to stop at as you make your way across the places to see in Munnar. Lakkam, Attukal, and Thoovanam are a few particularly worth seeing.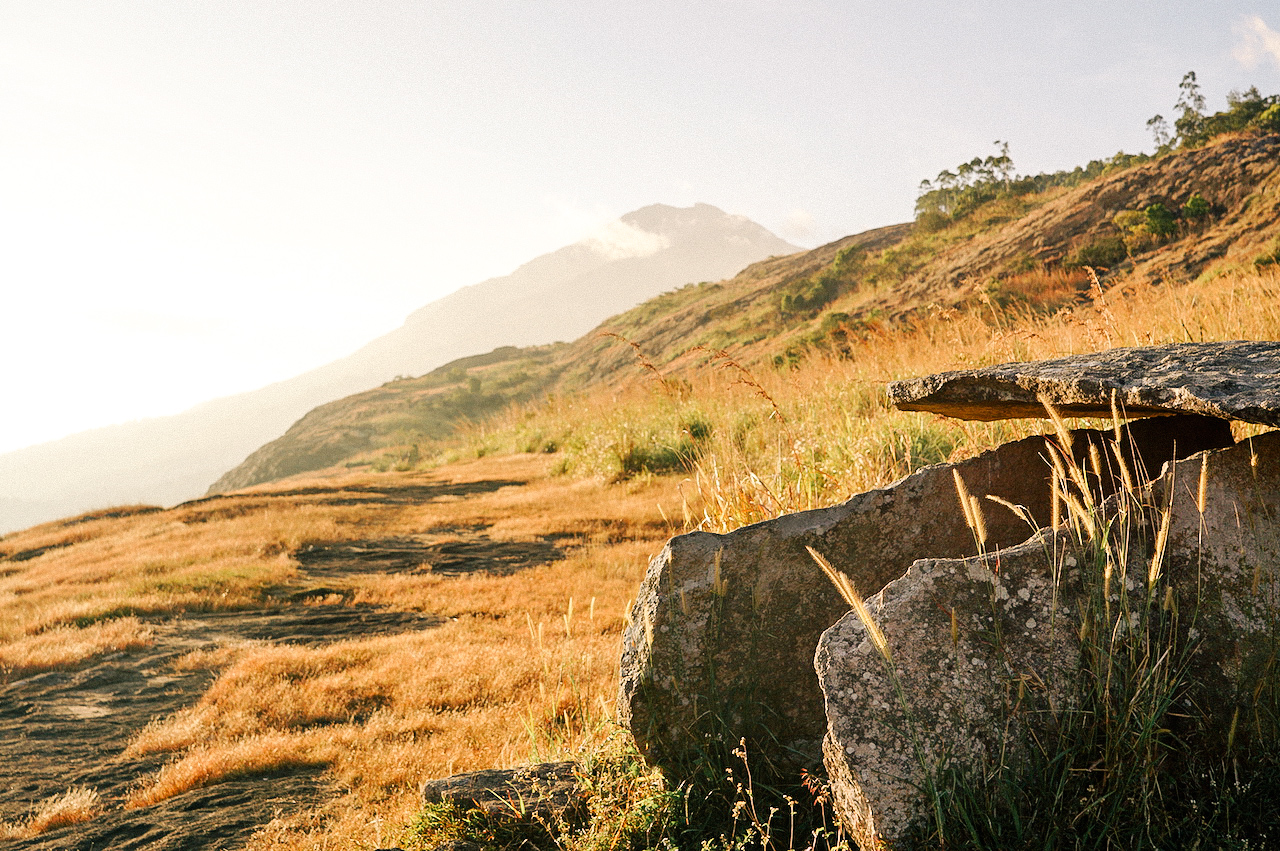 Recommended Munnar Resorts + Hotels in Munnar
I didn't hear great things about the town of Munnar itself, so I opted to search for a quieter up in the Kannan Devan Hills.
Not merely a serene place to sleep…the staff has thoughtfully planned out the entire stay so that you are getting a personalized introduction to the best activities and sights in Munnar.
It turned out to be one of my absolute favorite stays ever in India. I highly recommend it — it's one of the best hotels in Munnar and one of my favorite restaurants in Munnar as well. It seems I'm not alone in this thought; it has been named the Best Small Hotel in India. There's a reason it has a perfect five star rating on TripAdvisor!
The best part about staying at SpiceTree Munnar was not only the peaceful and private location, but all the activities that included as a part of your room rate. From daily yoga and Ayurvedic massage to guided hikes and nature walks through the local village to cooking classes and tea tastings…it's all expertly arranged for and provided by Spice Tree. I really got to relax there knowing everything I wanted to do in the area was offered locally (and on a small, personal scale) by the hotel.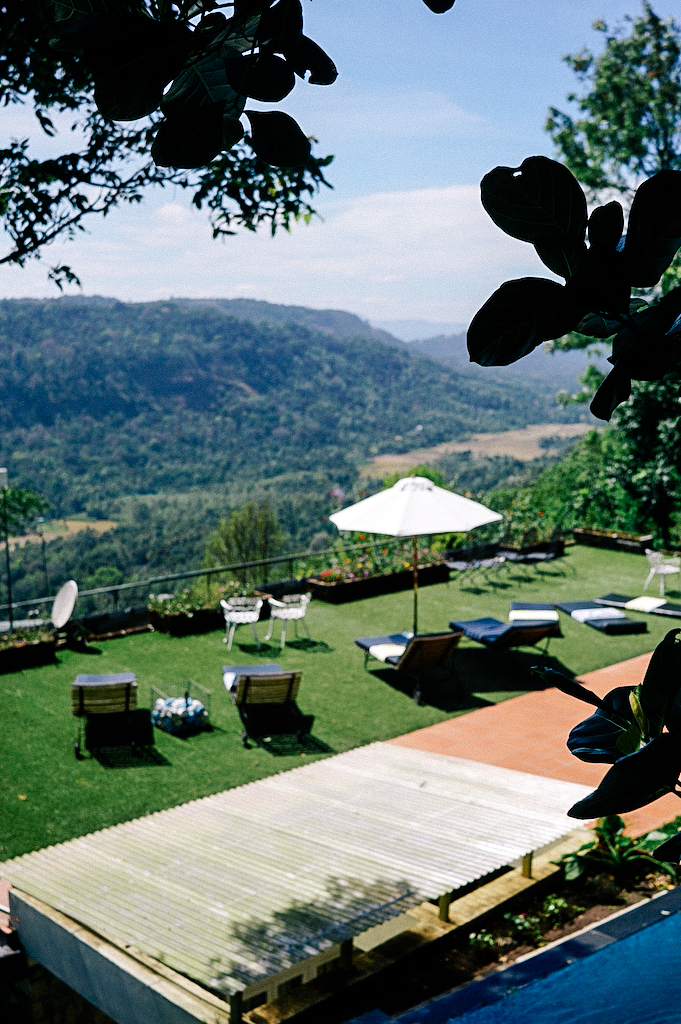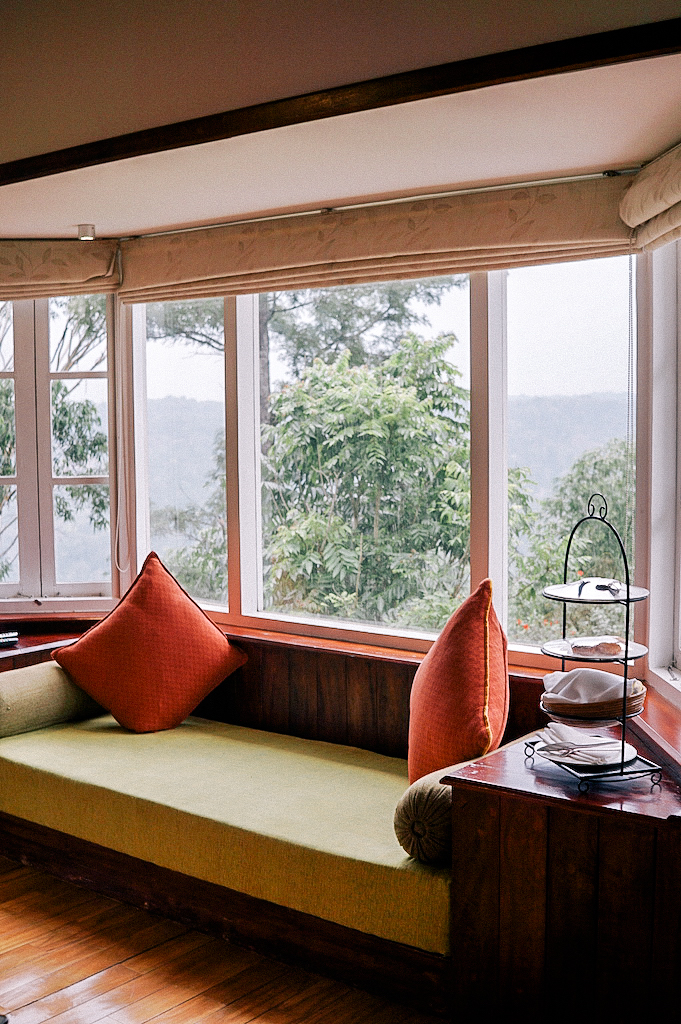 SpiceTree Munnar is located above the Bison Valley village among the Western Ghats, meaning it's not in Munnar itself. It is a bit of a drive to get there from the nearest train station, but once you're there you can really immerse yourself in the stay.
The entire experience from start to finish, from the pool to the restaurant, was memorable and personable. Their focus on sustainable tourism and respect for nature is enviable. I'm not one to rave about hotel stays as I usually find them generic or "just a place to sleep," but I can't recommend Spice Tree enough as the top choice for your Munnar stay.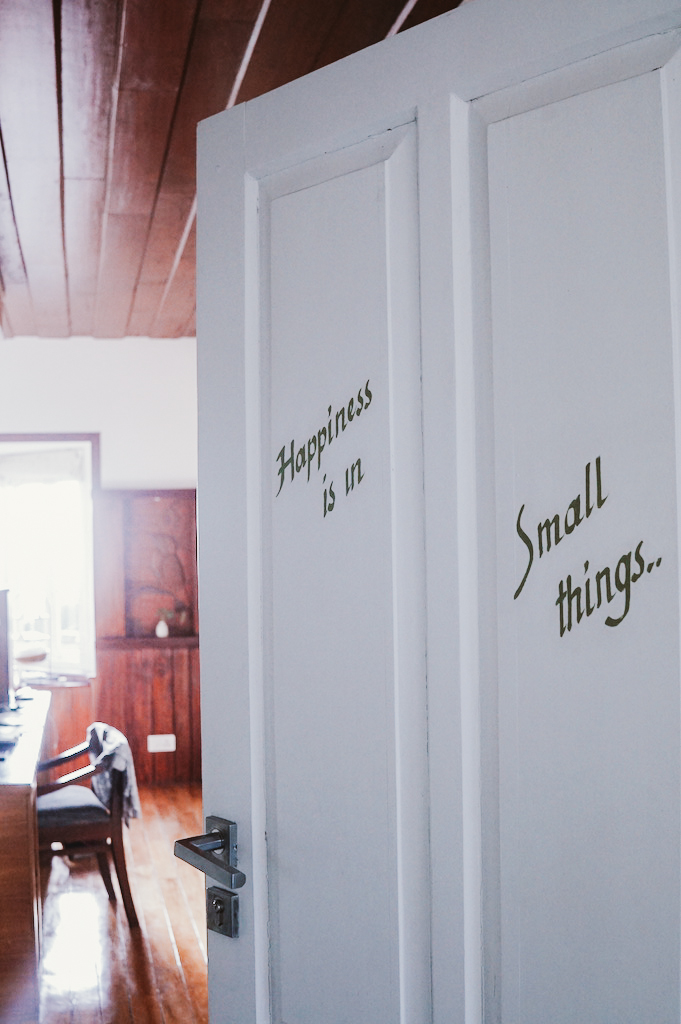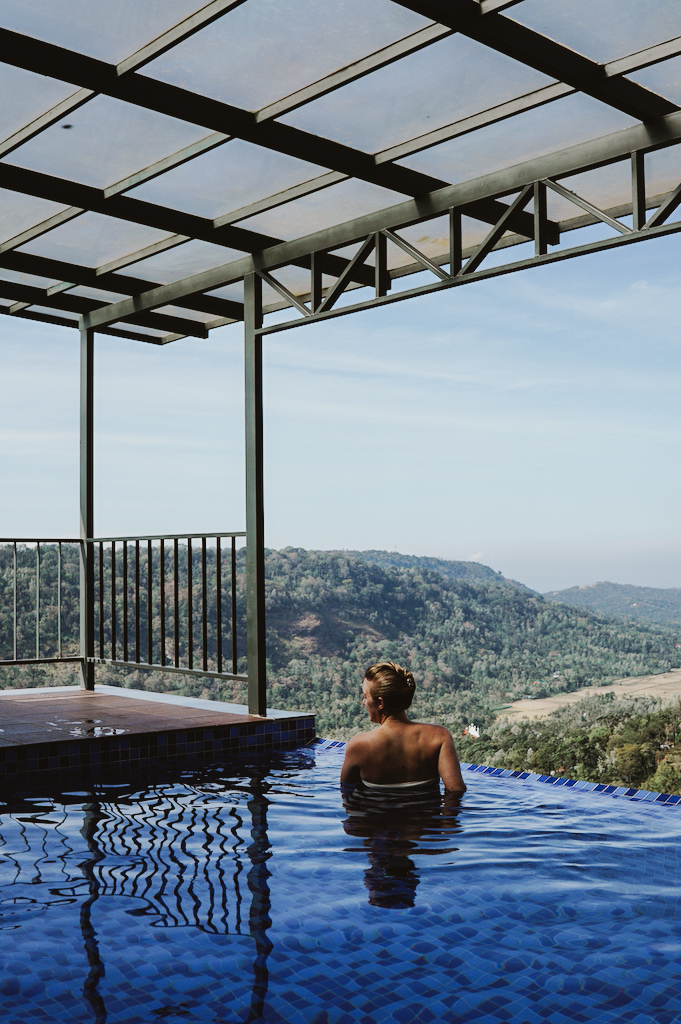 Munnar Restaurants
I personally loved the restaurant at Spice Tree so much, that it was the only place I ate at during my stay. Each meal is served with Ayurvedic herbal water, and the staff goes above and beyond to provide both Western and South Indian meals (I highly recommend the Indian meals.) You can even take a cooking class with the Spice Tree chef to learn (and eat!) all the spices and fresh ingredients of the local cuisine.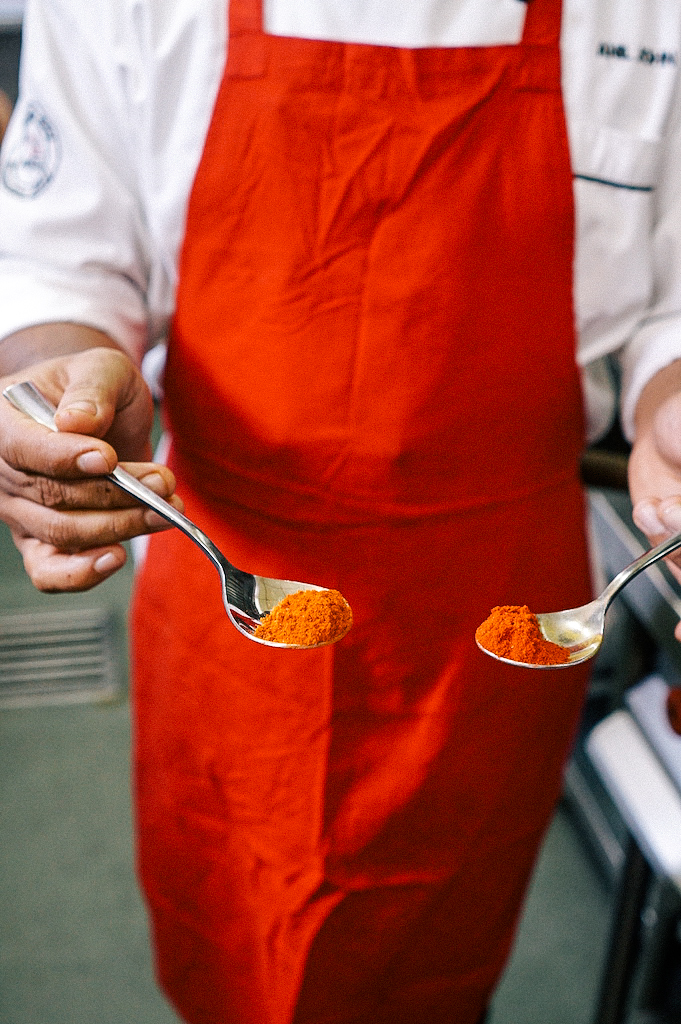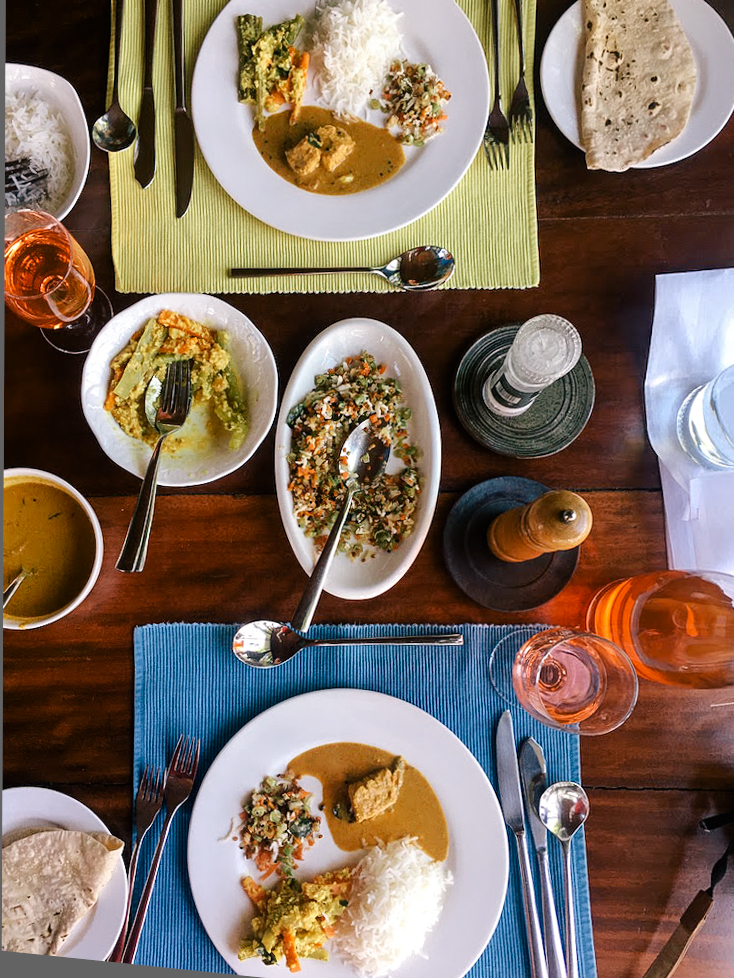 How to Reach Munnar
Munnar isn't as well connected as some other Kerala sites, but it's certainly worth any trouble to get there. Once you're there, I'd recommend anywhere from 2 days to a week, depending on how relaxed you want your getaway to be and if you have time to see other Kerala sights.
Getting from Kochi to Munnar
The journey takes about 4 hours by car. You can hire a driver for the day one-way, or hire someone to take you from Kochi that will also drive you around the area while you're there. Be sure to negotiate and choose a reputable company before you select the driver, especially if you'll be spending a few days with them. There's also a bus service from Kochi, but do keep in mind that private drivers are especially affordable in India and can be worth the cost for the privacy and flexibility (you can stop at places along the way!)
Getting from Bangalore to Munnar
You can fly or drive from Bangalore to Munnar, but the preferred route for most travelers is to take the train to Ernakulam station. From there you can hire a taxi to your Munnar accommodation.
---
The nearest railway station to Munnar: Aluva or Ernakulam. About 3-4 hours drive to reach Munnar.
The nearest airport to Munnar: Kochi (COK.) About 4 hours drive.
---
Munnar weather: Given Munnar's elevation and position as a hill station, it is generally pleasant year-round. While there isn't necessarily a best time to visit Munnar, many travelers choose to avoid June to September when monsoon season delivers heavy rains.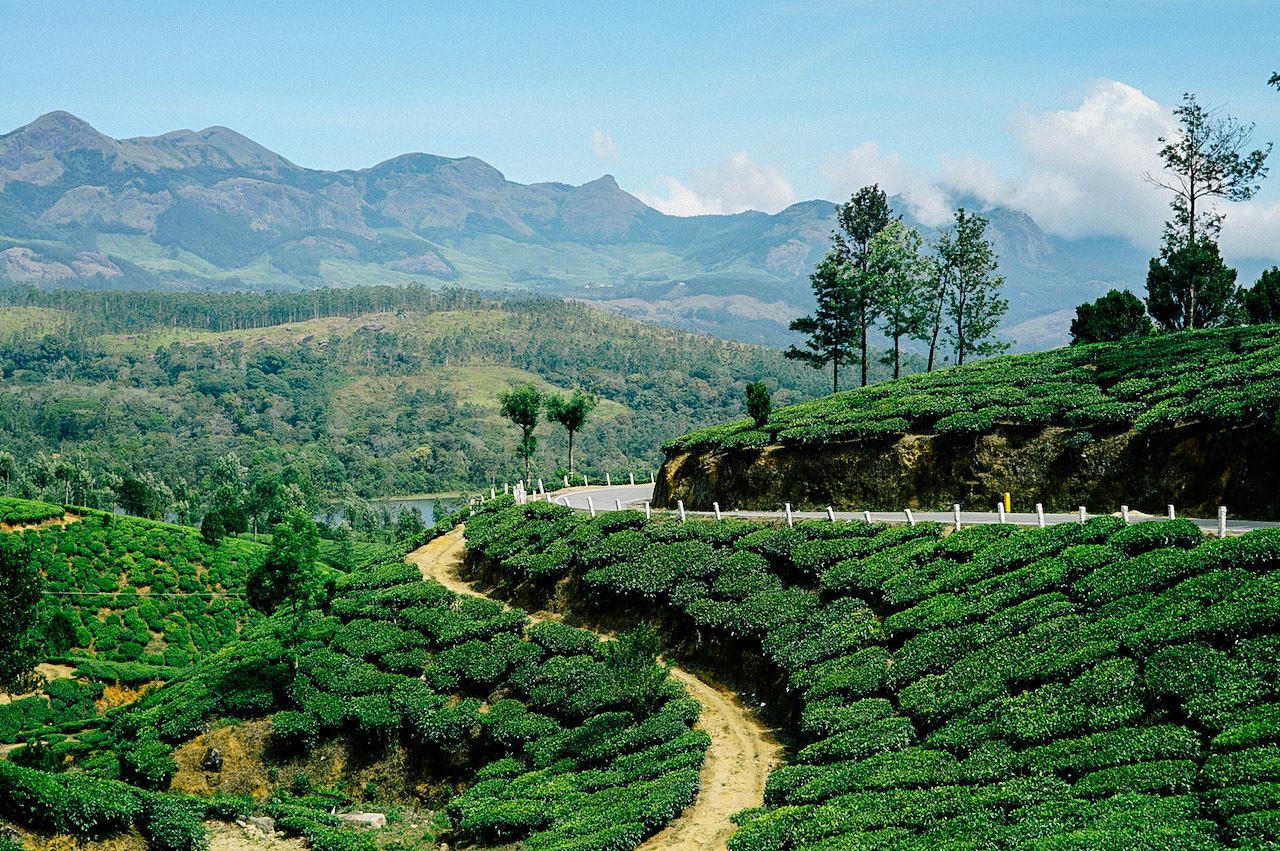 Other Places to Visit in Kerala
There's so many other scenic and friendly tourist places in Kerala to see. Most of them can be easily reached from Munnar. Here are a few to consider adding to your trip:
Alleppey (Alappuzha:) gateway to the backwaters
Wayanad: lush, forested area known for its wildlife
Varkala: a hippie beach town in the best possible ways
Kumarakom: a village and cluster of islands in the backwaters
Kovalam: the best known beach area of Kerala
Thekkady: home to Periyar National Park, one of the largest wildlife reserves in India
Kochi (Cochin): a small but beautiful port city with colonial influences
Trivandrum (Thiruvananthapuram): the capital city of Kerala known for its temples
Kozhikode (Calicut): the third largest city in Kerala.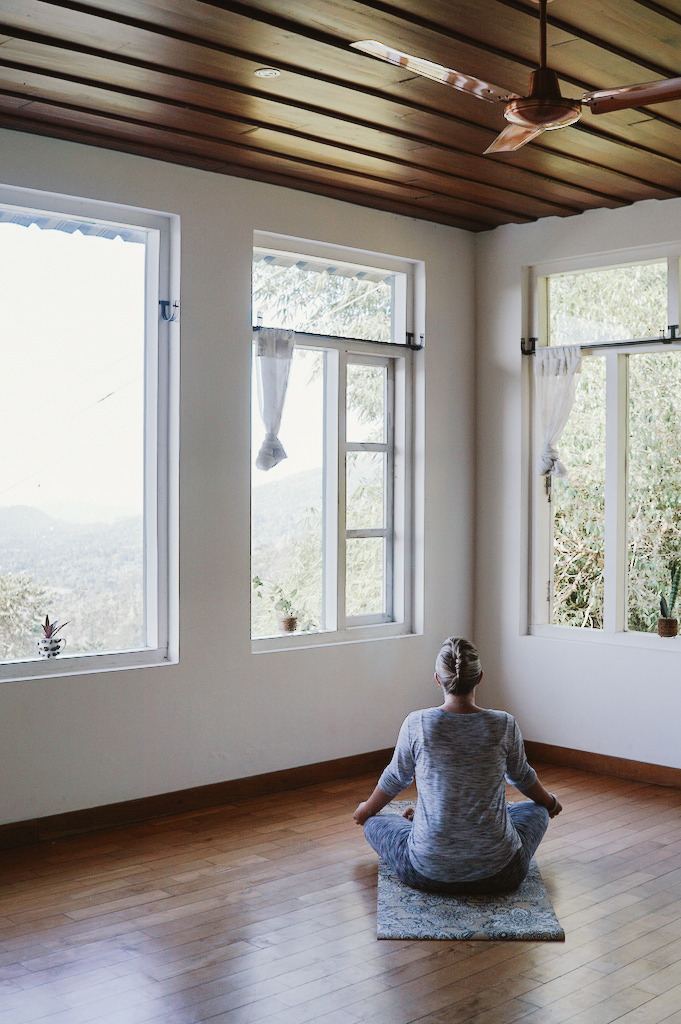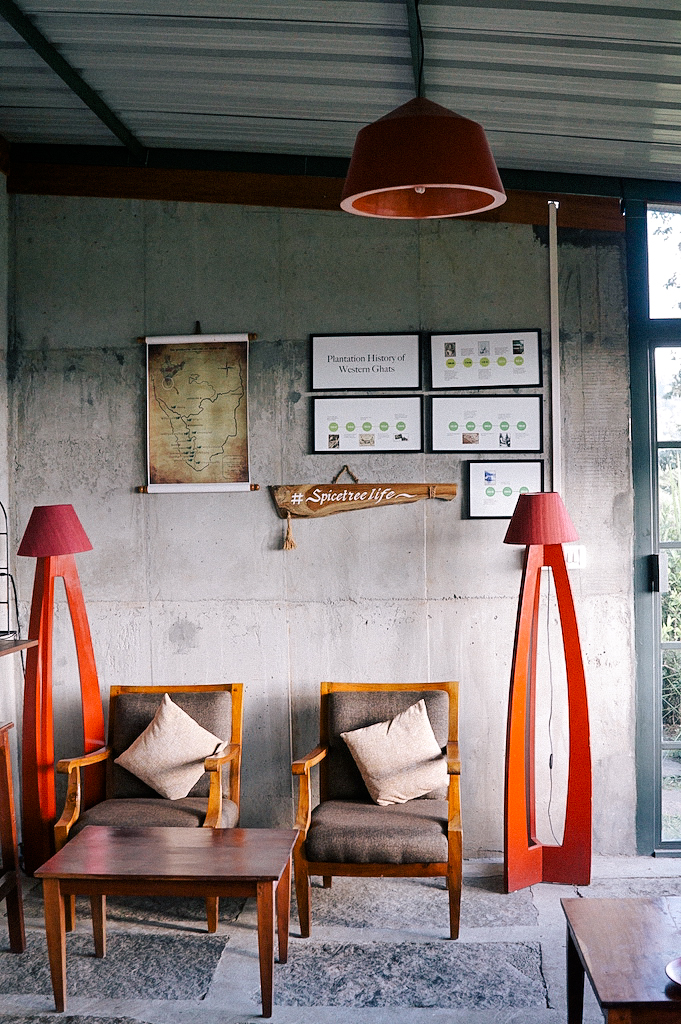 I was invited to stay at Spice Tree Munnar during my self-funded trip to Kerala. All opinions are strictly my own!