Living in San Francisco (or visiting!) has the added perk of proximity to one of the world's best destinations for wine: the Napa Valley. Although I know the valley well, I wasn't really aware of wine tasting outside of the vineyards and until now, downtown Napa's restaurants.
I've spent many weekends, birthdays, and other celebrations exploring Napa food and neighboring wine country across Healdsburg, Sonoma, and Napa Valley. I have my go-tos in the Sonoma square and my favorite spots in the town of Healdsburg, yet somehow I had hardly spent any time exploring downtown Napa.
With the help of one of my oldest friends (who is now a winemaker and local there) I created a list of the best restaurants in Napa's downtown area to scout out. I wanted to include not only wine tasting rooms and fancier restaurants but also craft breweries, markets, and local's favorite places to eat.
I set out on a mission to see what flavors await those who may want to experience wine country but not jump into the crowds and craziness that can be the Napa Valley (word has gotten out!)
Downtown Napa Restaurants & Wine Tasting
Where to Eat and Drink in Downtown Napa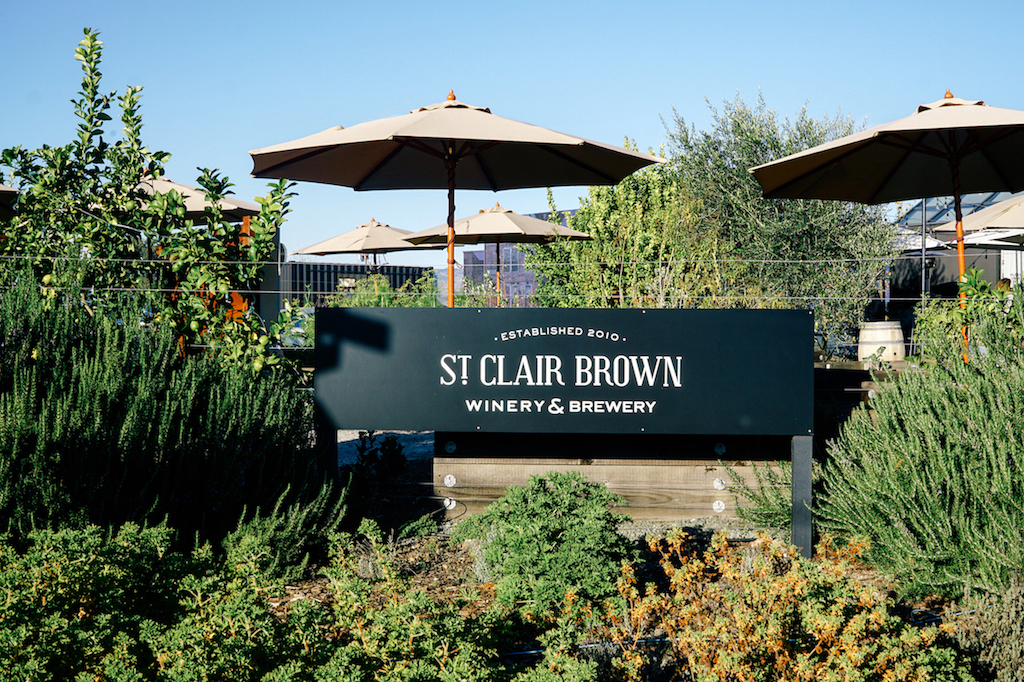 After a short drive from the city, I decided to park myself in downtown and use it as a base to explore. Staying for a few nights in downtown Napa allowed us to walk everywhere (and not need to worry about designated drivers.) It's a relaxing way to roam from one eatery to another, stopping for a stroll by the river or to browse some art in between. It became my new favorite wine country discovery, and equipped with this list and/or your own thirst for culinary experiences there…I am certain it will be yours, too.
Here is the list, which evolved a bit as I did my own hopping around:
—
Note: I walked in without a reservation during my stay, but you may want to reach out ahead of time if you have a specific timing need or will be with a group larger than two.
Downtown Napa Wine Tasting Rooms
A truly beautiful interior, lovely staff, an adjoining art gallery, and some of the best Cabernet Sauvignon and Sauvignon Blanc I've had? What more could you ask for? If you go tasting at just one spot in downtown Napa, make sure you stop in here.
Named one of America's top wine restaurants, Compline is top spot to sip wine They also offer wine education classes from their sommelier that I'm dying to get to.
If you're looking for a relaxed and comfortable wine tasting experience that feels a little like being in someone's home (as opposed to a stuffy tasting room,) look no further than this friendly spot in downtown Napa. Two wineries have joined forces here, so you can taste a variety with the help of the knowledgeable staff. Also: priced extremely reasonably.
A beautifully designed and newly opened space, Brown Estate (located in nearby St. Helena) makes excellent wines, particularly their Zinfandel. The tasting room is chic, and the tasting price is steep ($40-50) but there is no doubt it's one of the best places to drink wine in downtown Napa.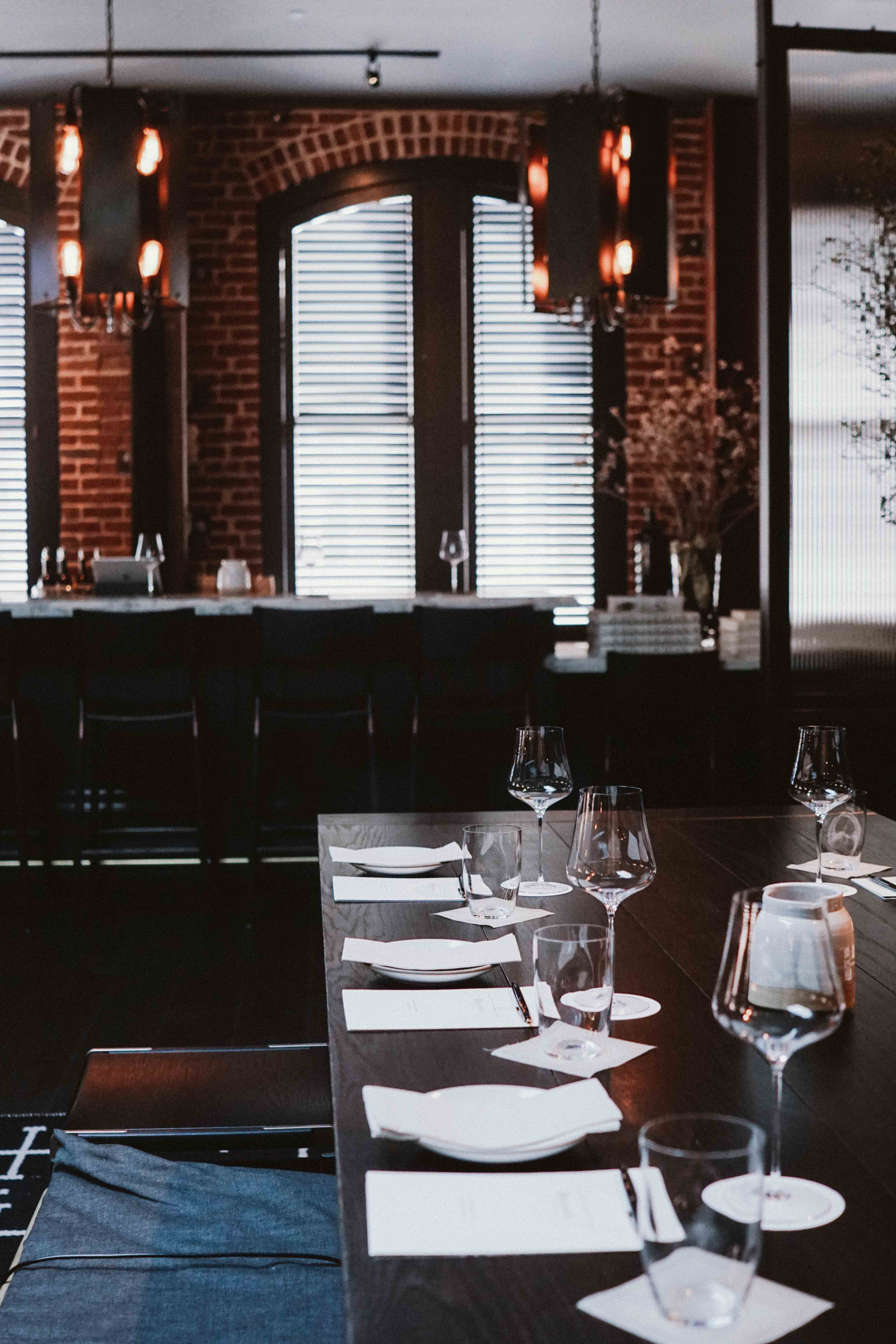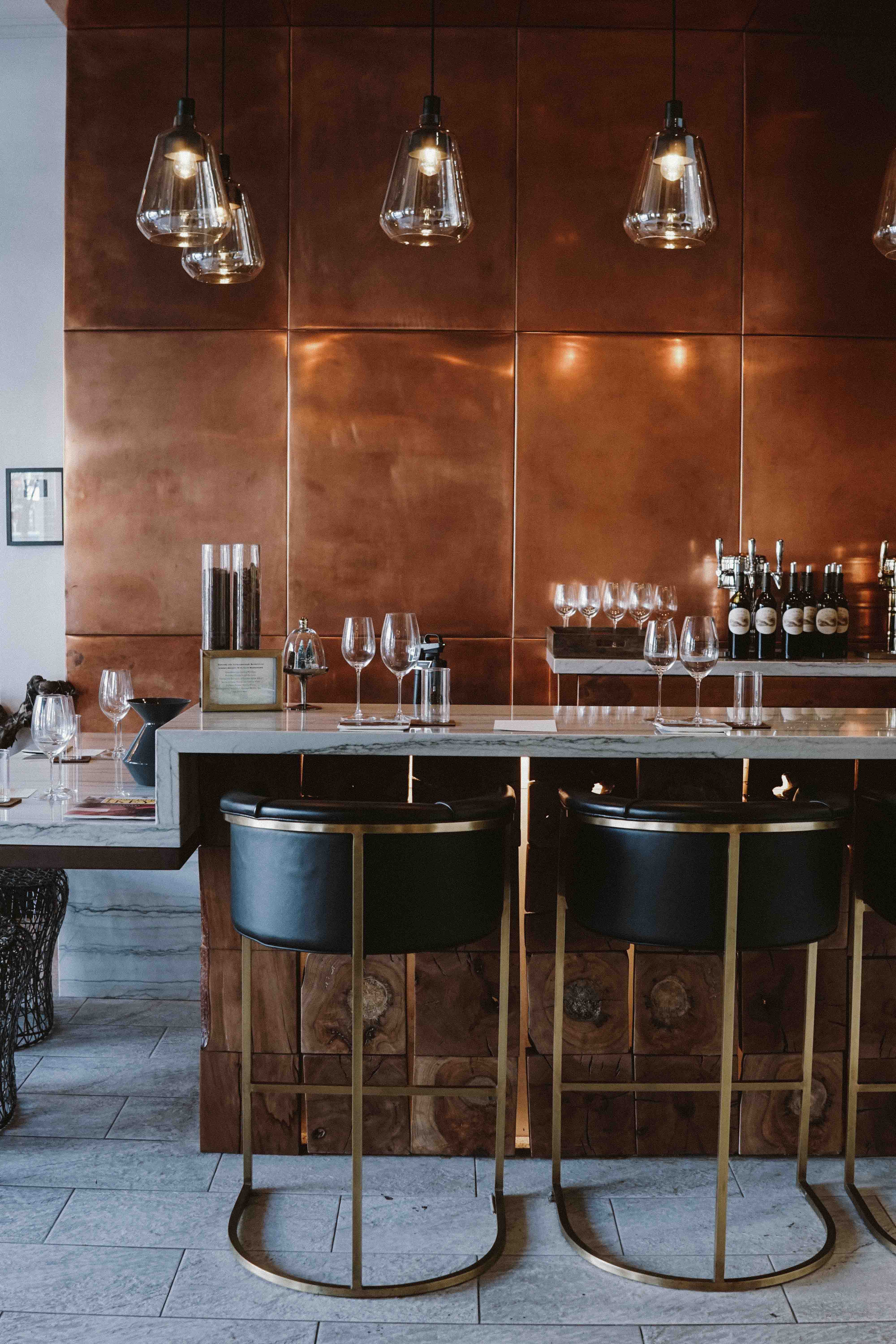 Best of Downtown Napa Beer
This place was our favorite discovery of the trip and what will singlehandedly keep us coming back to downtown Napa. Veteran winemakers and brewers came together to create a boutique urban space, complete with a culinary garden, that is both comfortable and chic. During our visit, the warm and welcoming staff not only served us some of the best wine and beer of the weekend but came around with bites straight from the garden for us to taste. Safe to say (because well, we joined the beer club…) that this is one place we'll be back to again and again. Highly recommended!
It was a delight to discover relative newcomer Trade Brewery, which is already winning awards for its craft beers that they continue to refine. Their taproom is friendly, and highlights of my flight and tasting included their 220 V Juicy IPA and Hatchet IPA, but all their beers are tasty. It's nice to see a beer scene developing alongside the wine industry in Napa. Definitely worth a visit!
A short walk from the central area downtown, Tannery Bend is another great addition to the growing craft beer scene in Napa. They make both classic ales and pilsners and experiment with seasonal and unique brews. Their saison in particular gets rave reviews.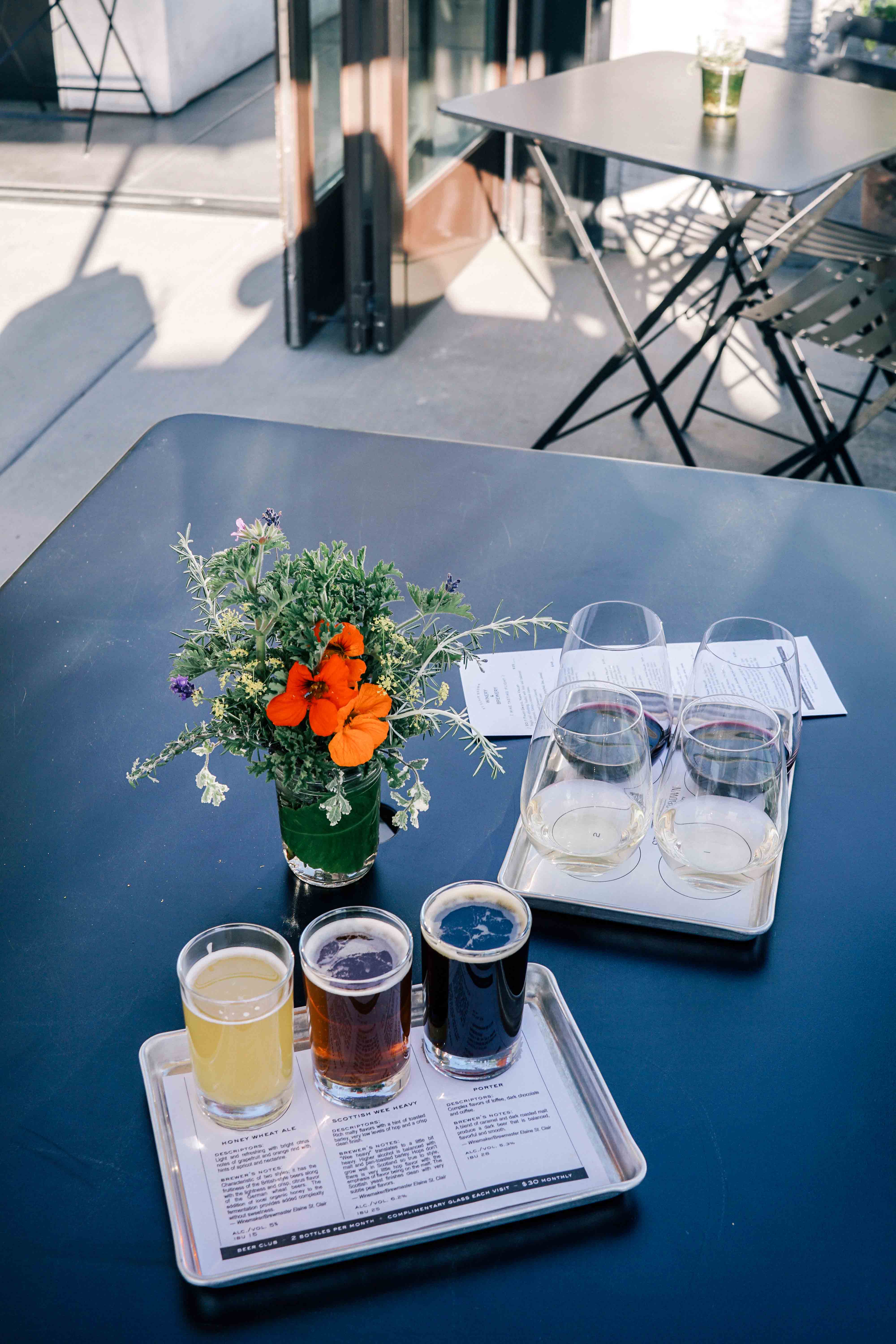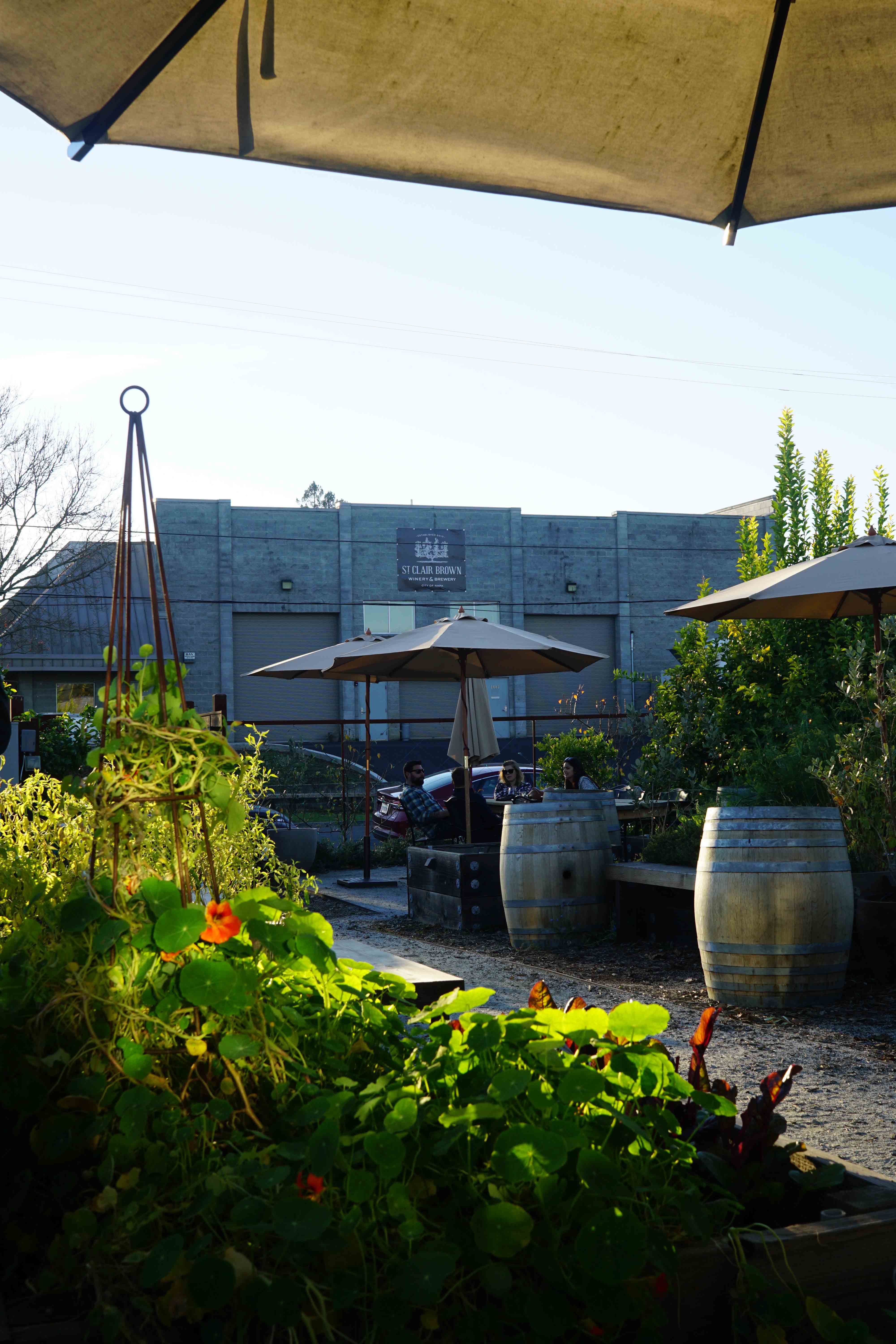 Downtown Napa Restaurants — Breakfast
Two words: breakfast tacos! You can see them making the tortillas by hand, and while there's no shortage of excellent Mexican food in California, they're really doing it right here. Located inside Oxbow Market.
items like a leek and goat cheese omelet or creme brûlée French toast alongside freshly baked goods make this the go-to spot for locals who want a hearty breakfast.
just around the corner from Oxbow, it's an outpost of the famous Napa Valley bakery. They make artisan breads and are perhaps most well known for their English muffins (which Oprah apparently flies in for, NBD!)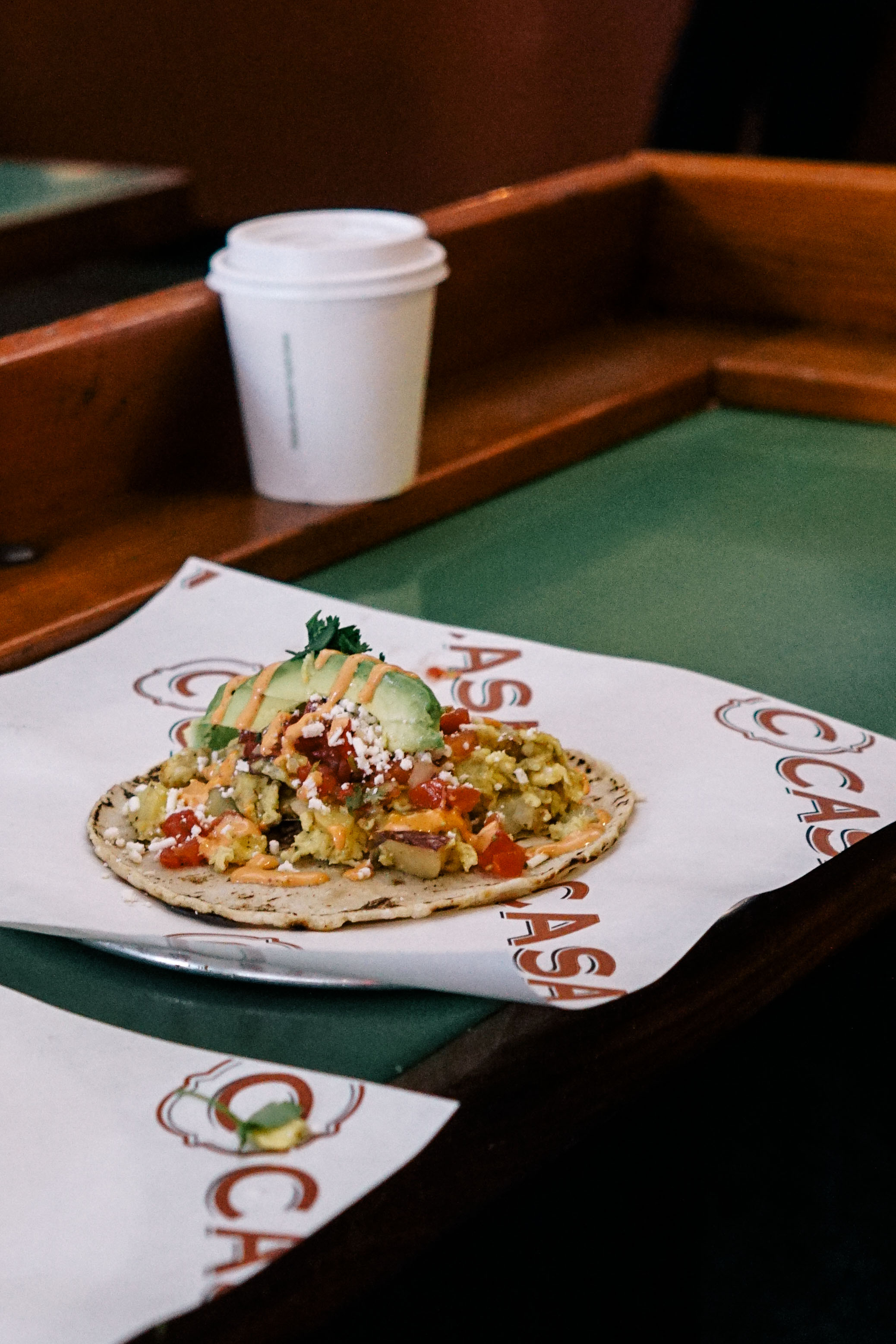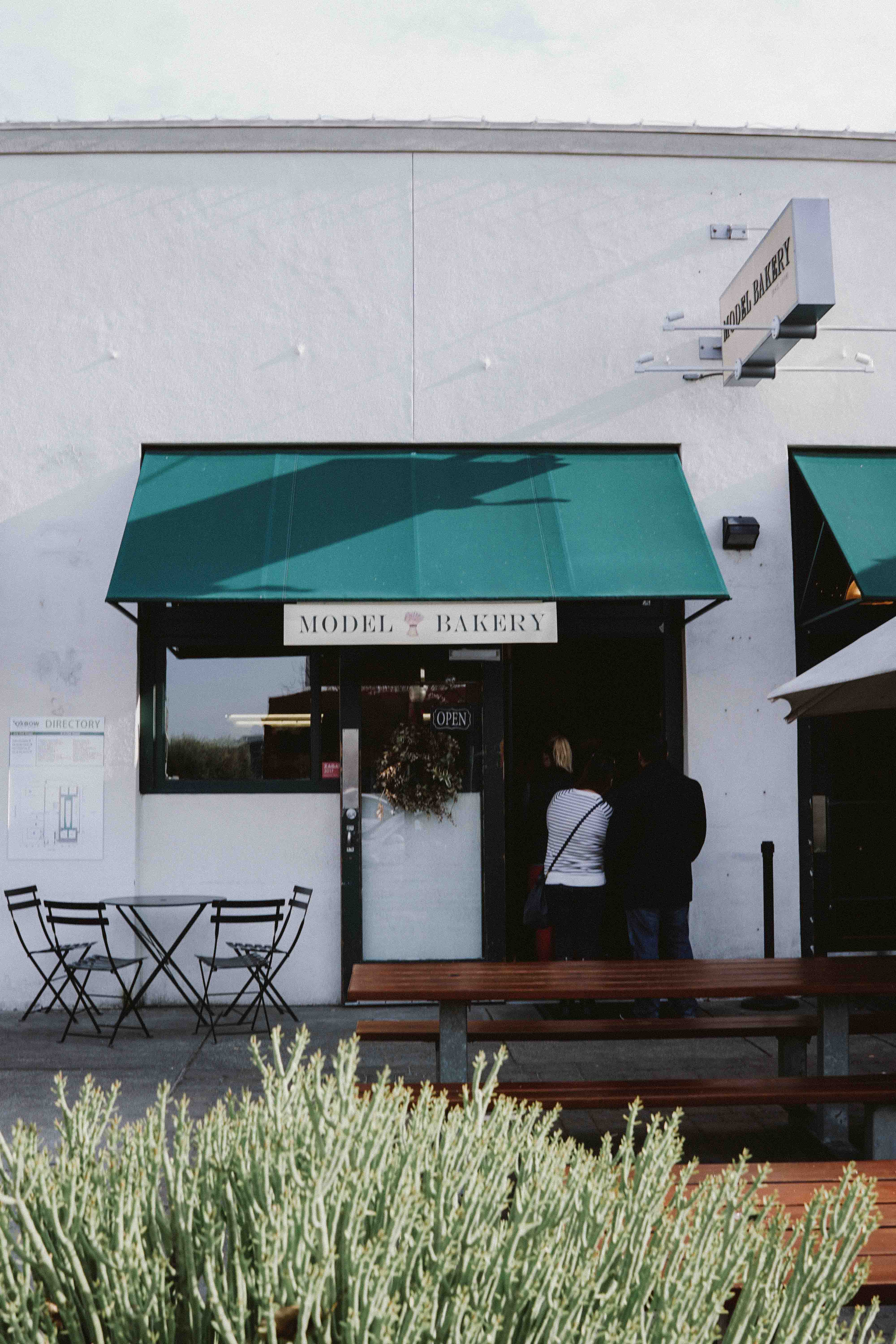 Downtown Napa Restaurants — Lunch
Give me a riverside French countryside restaurant and I'll give you my new favorite place to eat. From foie gras torchon to steak tartare, they've got a range of classic French dishes. They serve dinner here as well but I love sitting outside during the day.
A variety of options await at Napa's fantastic gourmet market. Favorite options include Kitchen Door, Hog Island Oyster Bar, and Gott's Roadside (both of the latter have other locations.) It's also a great place to browse for culinary goods ranging from spices to olive oil to specialty bitters.
A massive wine list, rare Scotch, and a barbecue menu that includes St. Louis ribs, smoked beef brisket, and beer can chicken makes any list of mine. It's a casual place that takes the pretense out of Napa without losing any of the intensely good flavors.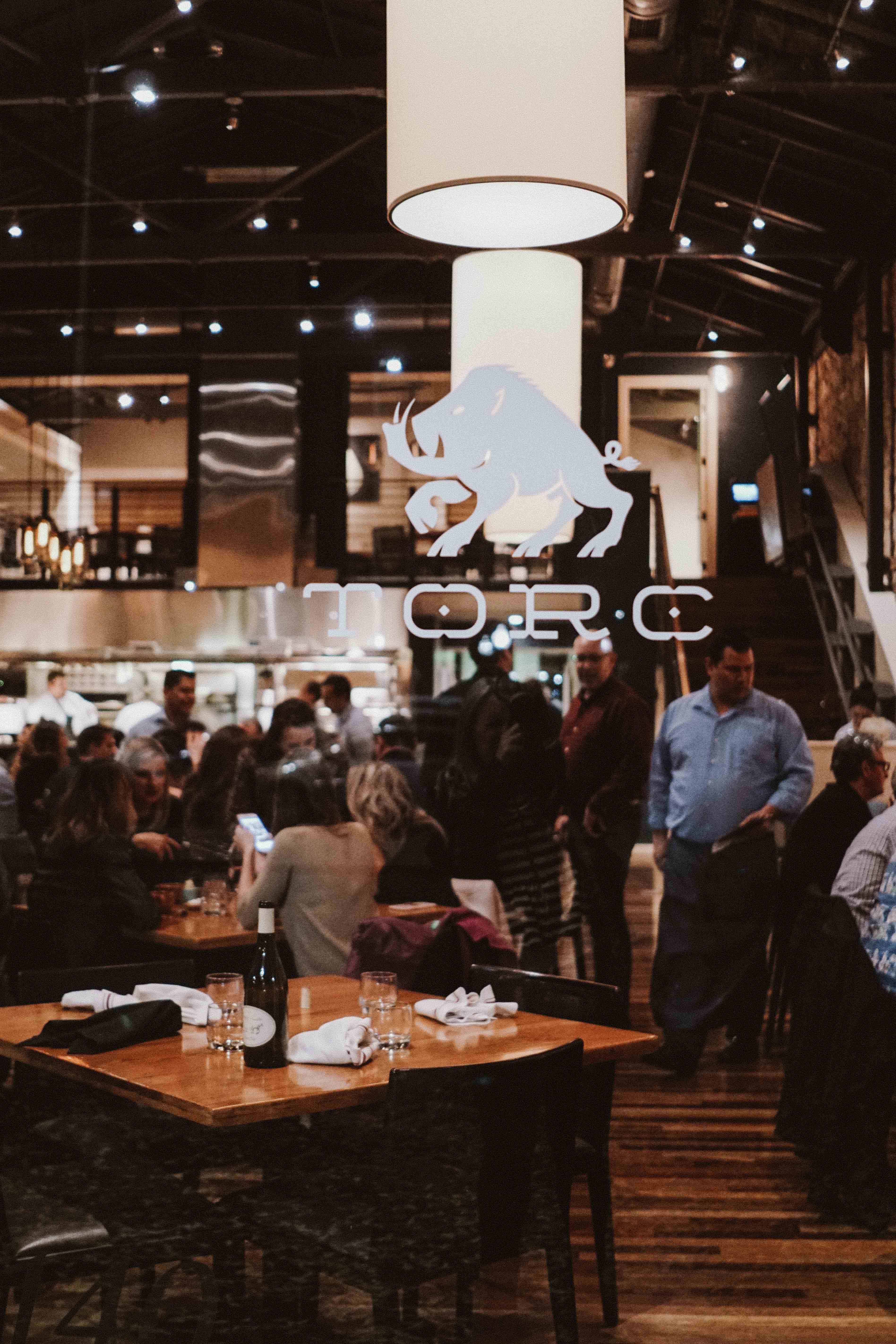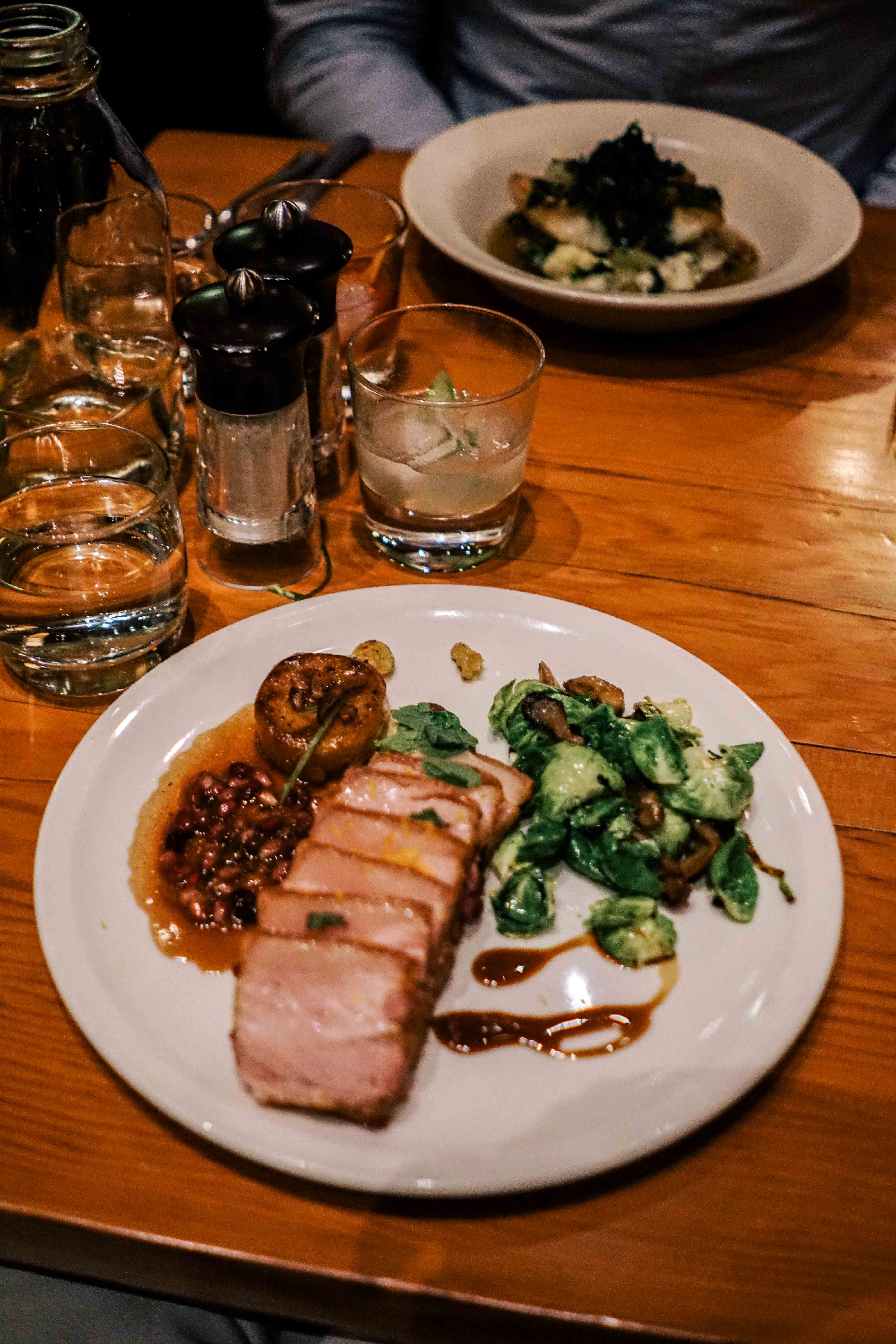 Downtown Napa Restaurants — Dinner
Ah, this might take the cake as my favorite meal we ate in downtown Napa. The open kitchen and dining room are bustling with activity, but the dishes are expertly presented and as good as anything I've eaten this year. No matter what you order it's bound to be good — whether a hamachi crudo or roasted pork belly. Their 'Taste of Torc' set menu is a great way to go if you want to sample the restaurant's highlights.
A most excellent array of tapas await at this cozy Spanish restaurant that favors local and organic foods from Northern California.
Other Recommended Food:
Morimoto
La Taberna
Gran Electrica
Napa Valley Coffee Roasting
Recommended Downtown Napa Hotels
These are my top picks for where to stay in downtown Napa:
If you're looking for a grand hotel: Archer Hotel (don't miss the rooftop bar!)
If a B&B in a Victorian house is more up your alley: Hennessey House B&B
If you're wanting space and great value: Embassy Suites Napa (their complimentary breakfast is excellent!)
If you make it there soon, let me know how your trip went and what your favorites were!

:: save for later ::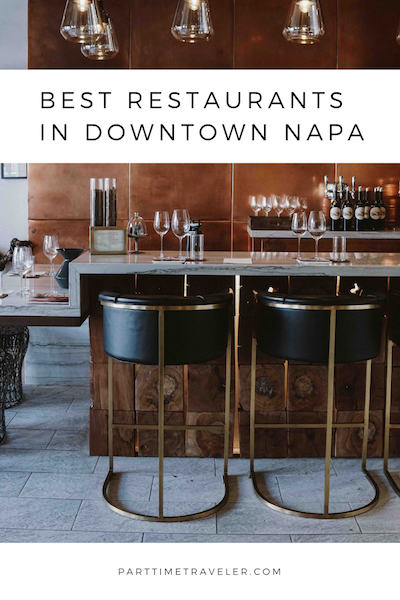 P.S. More wine?
A Guide to Bordeaux Wine Tasting
—
P.P.S. Visiting San Francisco?