My first reaction upon hearing I'd been invited to Acapulco?
I can't wait for the tacos.
My second?
I just love Mexican culture! And Acapulco, isn't that the glamorous spot where Old Hollywood used to getaway? Oh, and…the tacos!
The third?
Is it safe?
This third thought only arrived after I announced I was going. Friends, family, and perhaps even you, dear reader, were quick to proclaim your hesitancy for me.
"Be careful!"
"Is that a good idea?"
And of course, "Have you watched the news recently?"
I raised my eyebrow as an outpouring of concern flooded my social media and inbox.
---
I am not a danger-defying, thrill-seeking person. In fact, until I began traveling, if anything I was the girl who played it too safe.
Now, I have been in some less-than-desirable situations over the years. It comes with the territory. Yet the only thing that can counter my deep-seated fears and ingrained instincts? Life experience. In this case, travel experience.
My approach to "it's dangerous there!" (which by the way, people do say this about the U.S. and gun violence, and that doesn't make us all feel at risk on a daily basis, but I digress) is now two-part:
One: Who can I talk to that has actually been there? Or better yet, is on the ground…
Two: The only way I'll really know is if I go and see for myself.
The second approach is what keeps my mother up at night. It is part of the reason I'm headed to Colombia at the end of the month, despite initial concerns.
What I'm about to tell you may come as a bit of a shock, especially to those of you who have known me since I was a small child:
You have nothing to worry about.
Look, life is hard and the world is dangerous. We need to make efforts and be smart no matter where we are. The world is also endlessly fascinating, stimulating, and inviting, if we open ourselves up to it.  We cannot let the media or the unknown constantly decide for us.
There is so much beauty in the world — from places, to people, to experiences, and cultures. If we let fear and the voices of other dictate our choices or shape our outlook, we will miss most of it.
The older I get the more I realize — this is true for not just travel, but life. The best things are often hidden just out of reach — or, just overseas — and it is up to us to decide if we want to seek them.
So, is Acapulco safe to visit?
I learned that the violence portrayed in the media had never occurred in the seaside tourist zones, the areas for which Acapulco is famous. And while I don't often recommend sticking to areas with tourist infrastructure alone, Acapulco is a place that relies heavily on tourism. The beaches draw tourists, certainly, but the zocalo/downtown retains its cultural feel. The people are friendly, warm, welcoming, and above all, proud of their home and eager to share its beauty with you. If anything, I think that makes this a better time to visit than in the past.
As for the rest, I'll let the pictures speak for themselves….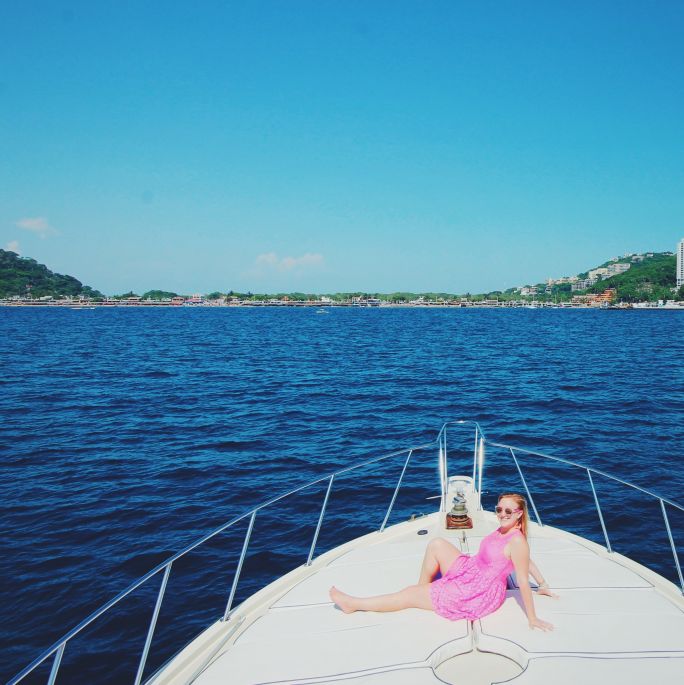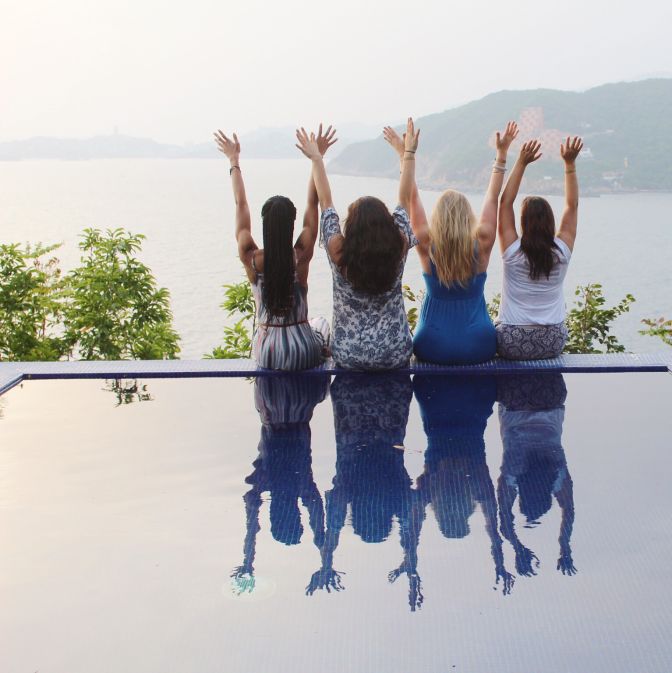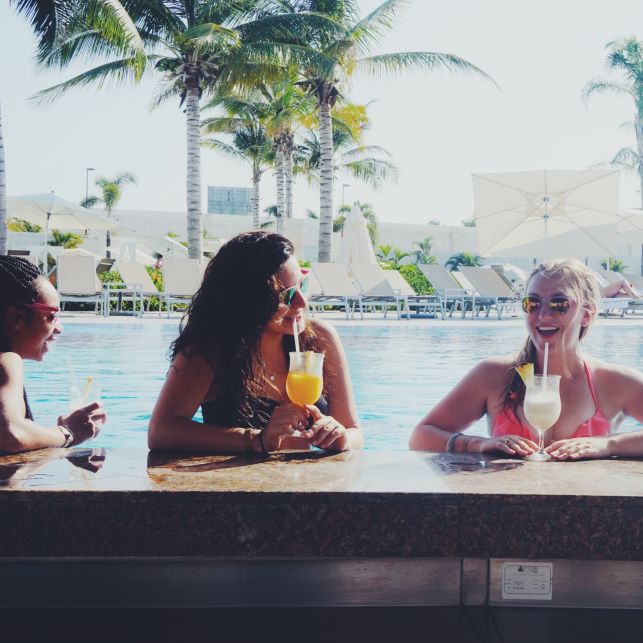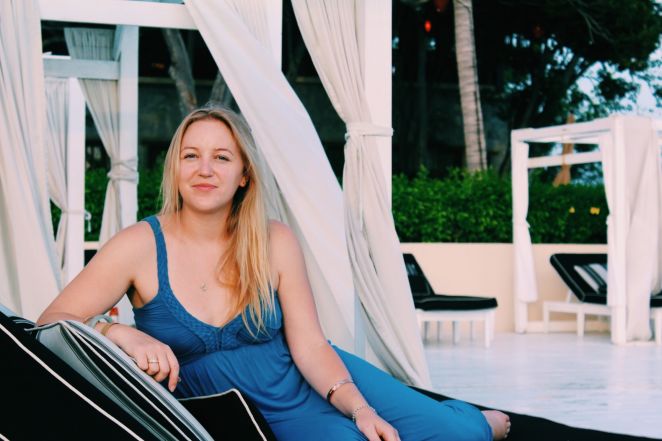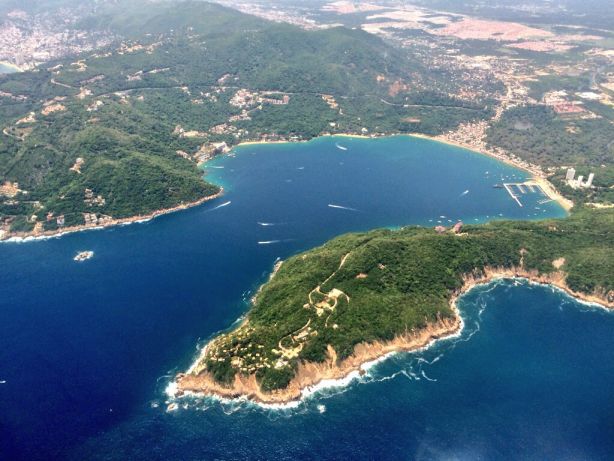 Acapulco was revitalizing. I had no idea how it would go or who I would meet. As the trip unfolded, I witnessed daily life is lived in a different region of one of my favorite countries. I tasted flavors that told the story and rich, cultural heritage of a place. I ended up making some good friends on the trip — people I might never have encountered had I not been open to going. I'm grateful to Acapulco for reminding me of why I travel — and why I listen to experience and instinct over the opinions of others.
Acapulco is a beautiful corner of this earth. One I'm glad I didn't miss out on. One I don't want you to miss, either.
And the tacos?
Those were excellent, too.
What to See
Revolcadero Beach
Isla de la Roqueta (30 minute boat ride)
La Quebrada cliff divers
Fort of San Diego
Diego Rivera mural (Calle Inalambrica)
Laguna Tres Palos
What to Eat
Pozole: green, red, white. Typically served on Thursdays!
Pescado a la Talla
Ceviche (or any fresh seafood!)
Thai food/Asian fusion (what?) – Yes, Asian flavors such as mango, tamarind, and coconut came to Acapulco via historic spice routes. The cuisine is still alive and done well here. Zibu is a favorite spot.
Where to Stay
Fairmont Acapulco Princess or Pierre Marquez
Banyan Tree Cabo Marquez
Resort Mundo Imperial
Las Brisas Hotel