Hello part-time travelers! I hope you had a lovely and relaxing weekend. This is a quick note as we begin the week — to answer some wellness questions and share some of my favorite mindful stress management activities and discoveries. Part-time travel is about knowing yourself and finding your balance. Here are five things that have helped me to do just that. (And bonus, I discovered all of them while traveling!)
Here's to the power of knowing and taking care of yourself on a daily basis. As always, take what works for you and leave the rest. xx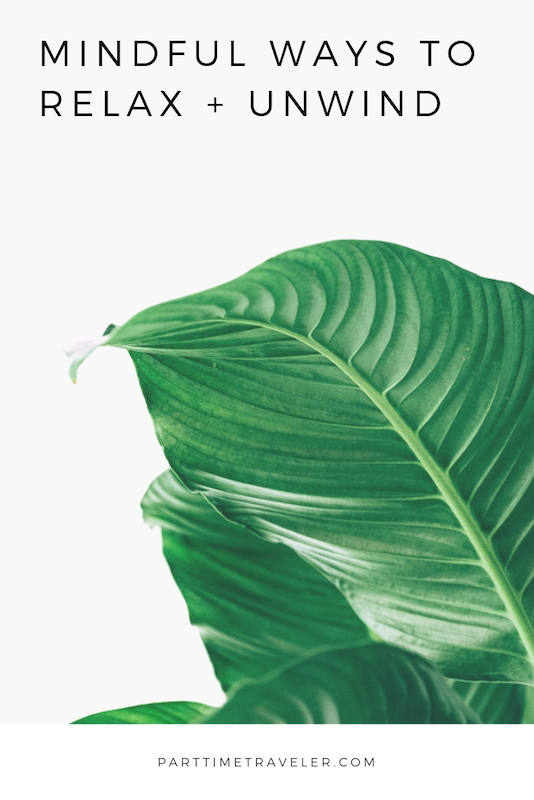 Sound Bathing
The first time a friend recommended this to me as a supplement to my yoga and meditation practice, I genuinely thought it was kooky and likely ineffective. A group of strangers just lie there while someone hits a bunch of gongs and crystal bowls? And then the sound waves "wash" over you and can provide not only peace of mind but healing, even changing your brain waves? The claim was that "with an hour of sound meditation, participants can come closer to a state of peacefulness than if they were to sit for a weekend of silence." I wasn't so sure…
But as I work to keep an open mind, and given that I've been pleasantly surprised with trying wellness techniques that I was initially skeptical of (see everything below,) I decided to sign up and give it a try. After all, a lasting sense of balance, harmony, and overall well-being sounds pretty good to me. I am happy to report I did feel a lasting sense of calm and a deeper meditation than I experience without sound.
Where to Try It: I tried it first in Bali (how cliché,) but my favorite sound bath experiences have actually been at home in San Francisco. If you're in SF, try the sound meditation at Grace Cathedral (they take place roughly once a month,) I also recommend checking out my friend Danielle of Sound Embrace, who leads sound baths both in Atlanta (where she now lives) and in SF (when visiting.)
Or, if you're on a budget/not willing to pay for it just yet, try showing up at Dolores Park on a weekend. They have free sound baths all the time — in fact, one of the most "SF moments" I've had living here was when a friend invited me to join her at one. "Just look for the prayer flags," she said. So you could, too.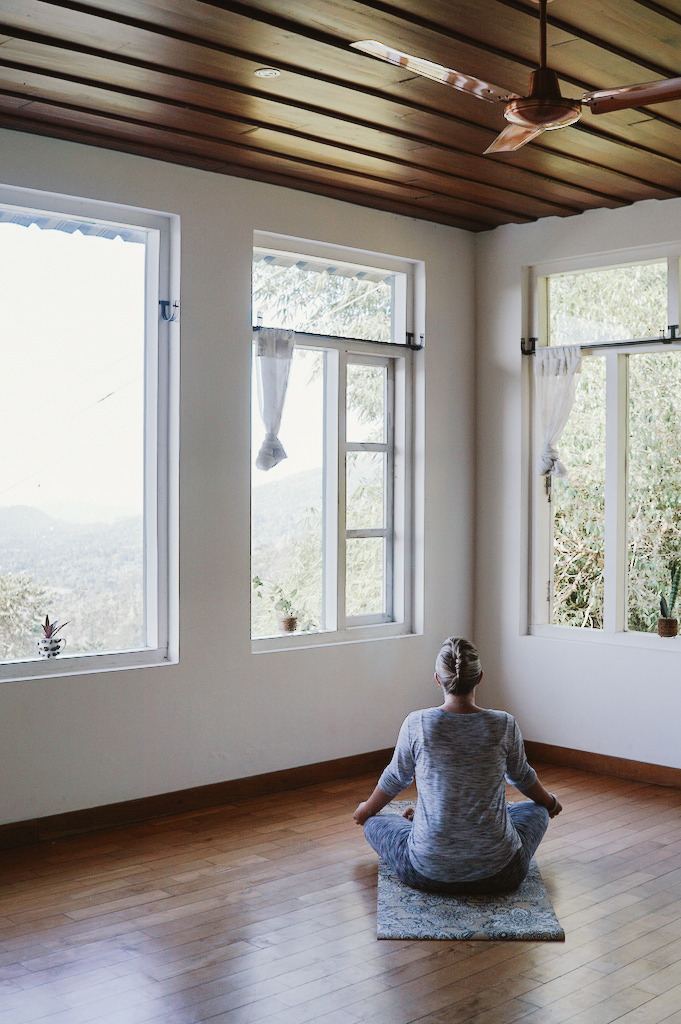 Restorative Yoga/Yoga Nidra
Before I had tried restorative yoga I thought, "So let me get this straight…I pay to just lie there on the ground with a blanket and some pillows and it's called yoga?"
Although I don't go as regularly as I once did, I now affectionately call restorative yoga "adult nap time." Yoga Nidra, which is led differently and is more of a guided relaxation and body scan, is similarly called "yogic sleep." If you are familiar with savasana, or corpse pose, at the end of a traditional yoga class, it feels a bit like an extended version of that.
The truth is, I often feel the effects of restorative yoga for much longer than after even my favorite Vinyasa yoga classes. It's one of the best ways to relax your mind. I still favor a bit more active yoga week-to-week (a girl needs her physical activity,) but I'll always treat myself to a restorative yoga class after a stressful week ends or when I simply when some grounding. Just like meditation, I find that when you're able to go deeper into the postures or relax with your breath for longer periods, it allows us to go deeper in the rest of our yoga practice.
I really believe that those who resist something like restorative yoga ("I can't lie there for an hour with nothing to do!) are the people who need it most. So whether you're a sleepy non-yogi who could use some designated relaxation time or a seasoned yoga fan who wants to take your practice to another level, I urge you to take one hour and see if restorative and/or yoga nidra works for you.
Where to Try It: Most yoga studios with varied classes will offer restorative yoga on their schedule at least once per week. My favorite class in San Francisco is taught by Sarah Pascual at YogaWorks on Divisadero Street. Sunday night is a great time to unwind with restorative, too.
Yoga Nidra is offered at some studios, but you can also try it at home using a guided meditation app. My favorite, as always, is Insight Timer.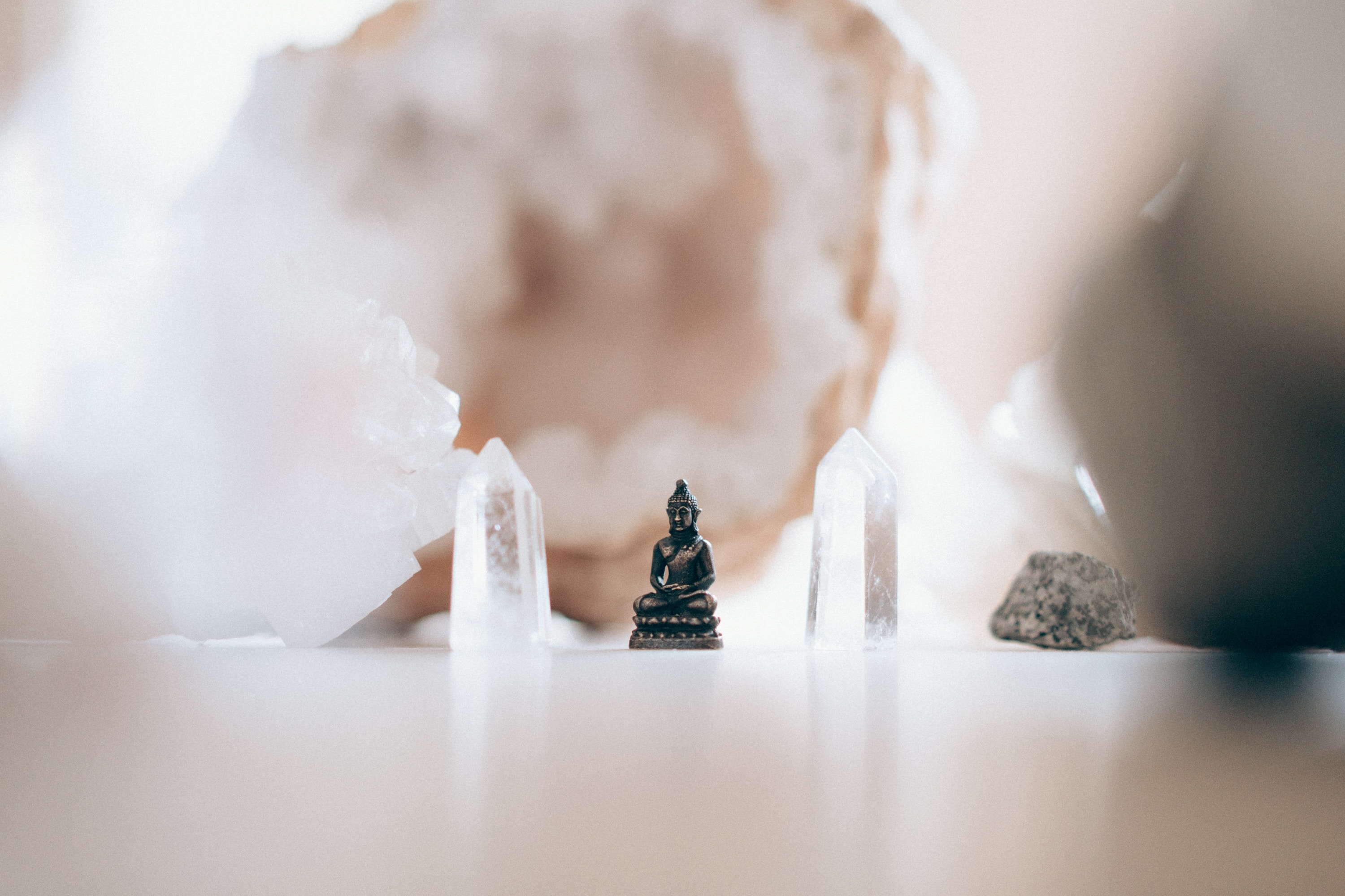 Reiki
My personal journey with reiki is a long story. It begins in Delhi, India when I was sent to teach there for a month. One of the women living in my apartment complex there was on a mission to teach reiki, or energy healing, to the women in slums there. It was a powerful form of self-love and emotional healing, she told me, that once attuned to could even be performed on oneself.
The more she described reiki to me the more skeptical I became. (I was not so open to new things at this time.) She told me about chakras, or energy centers, and how they can be out of alignment in our bodies. She explained she had been trained to sense where the imbalances were trapped in my body and could help me open and release the energy there.
She finally convinced me to let her try it on me with the attitude I still keep for many "woo woo" things: what can it hurt? In just a short twenty minute reiki session, I felt something shift. I also felt a deep sense of calm. Maybe there was something to this ancient Japanese energy tuning.
Reiki is practiced while lying down, and can feel a bit like a relaxing massage. But often the healer will not even touch your body, but rather hover over and channel universal energy to you.
Reiki continued to show up in my life and present itself without demand or request. From the shores of the Ganges in Varanasi to the hills of Santa Barbara after a terrible heartbreak, to a block from my home in San Francisco…I've had reiki healing all over the world. And now, when I know I need it, I believe it works for me. It's likely one of those things, as it was for me, you have to try repeatedly to understand or benefit from. And now, you know about it.
Where to Try It: I believe reiki can be a very different experience based on who you work with. I recommend asking around to find someone trusted. If you're in a place like San Francisco that can be easy to ask about. If you're somewhere where you might be faced with a few puzzled faces to questions about it, try our friend Google. And if you're in SF, I wouldn't hesitate to visit my very favorite reiki practitioner, ever. Her name is Caroline.
Onsen
Ahhhh, onsen. Just the word itself instantly relaxes me.
For those of you who are familiar with the pillar of Japanese culture, it's very much worth seeking out the onsens in Japan if you're planning a trip. Soaking in the hot springs waters of the volcanically active country is a truly wonderful experience.
The Japanese believe a daily soak is restorative not only for the body, but for the mind and spirit. For me, onsens taught me both how to relax and how to love being naked in public (no, seriously, there is something powerful about being in a group setting of all ages and body types no matter how comfortable you already feel in your body.) Check out Kinosaki, a Japanese town that's all about onsen-hopping (will share more about my time there soon!)
I do believe in the healing properties of a natural hot bath, especially outdoors. But I realize that may not be accessible to everyone. So I'd ask you think about where you can enjoy steam, hot water, and some extended silence without the shared public aspect.
Where to Try It: Japan, of course! Check out Kinosaki, a Japanese town that's all about onsen-hopping (will share more about my time there soon!) And if you're in San Francisco, there's Onsen SF — a public bath and restaurant modeled after the Japanese ones I love so much.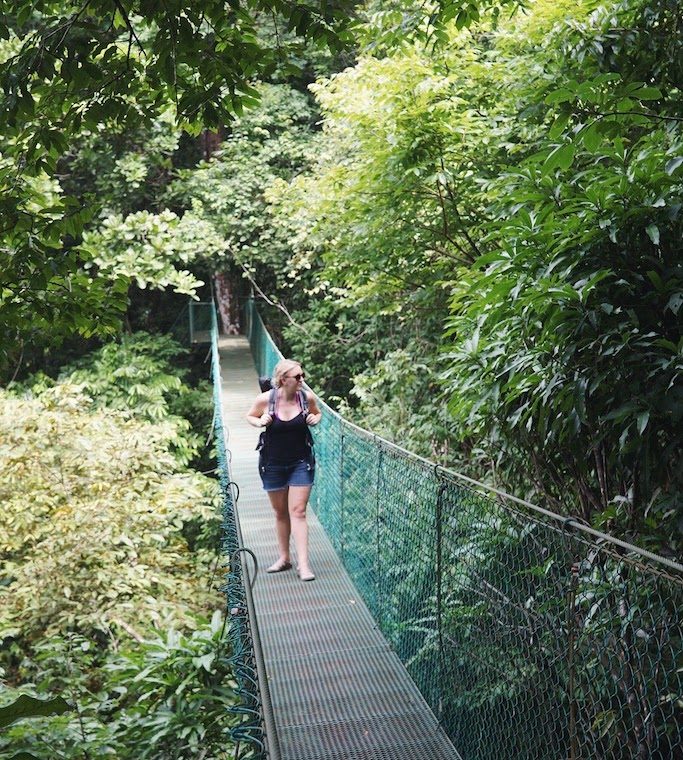 Forest Bathing
A fancy term for hiking. (Kidding.)
There is sometimes nothing more relaxing and restorative than a walk in the woods. And again our friends in Japan have a beautiful name for it. "Shinrin-yoku" which means bathing in the forest, or taking in the forest with our senses.
In this way, forest bathing is much more than a hike in the woods. It's about immersion in nature, yes, but it's also about intentionally breathing in the fresh air, noticing the sights, scents, and sounds of your surroundings, which let's face it — are likely to be most pleasant in the forest.
I also have my version of forest bathing near the water. If you're lucky enough to be near to some body of water, especially the sea, a mindful walk by the ocean gives a similar sense of relaxation, meditation, and perspective on what's truly important.
So in summary, when in doubt, take some kind of nap, walk, or bath 😉
Here's to a happy and healthy week ahead!


Bonus:
Aromatherapy: essential oils, so hot right now. Ha. But honestly, my diffuser is one of my favorite ways to relax at home. Read more.
Dry brushing: along with so many of the other Ayurvedic (ancient Indian medicine) practices I cherish, dry brushing is a quick thing to add to your routine that feels both cleansing and relaxing. See also: skincare.
Tea: There is nothing simpler that brings me into the moment better than a hot cup of fragrant tea. So soothing. Read more.