Where does one go to find the best bookstores in San Francisco?
It's no secret that I'm a huge book nerd. My ideal afternoon includes prancing around foreign cities in search of the best libraries and bookstores. Yet in just over two years in San Francisco I've gotten to know my local bookstores — and they've become some of my favorites in the whole world.
In honor of National Book Lovers Day this week (which I am celebrating fully,) here is a list of what I consider to be…
The best independent bookstores and used bookstores in San Francisco.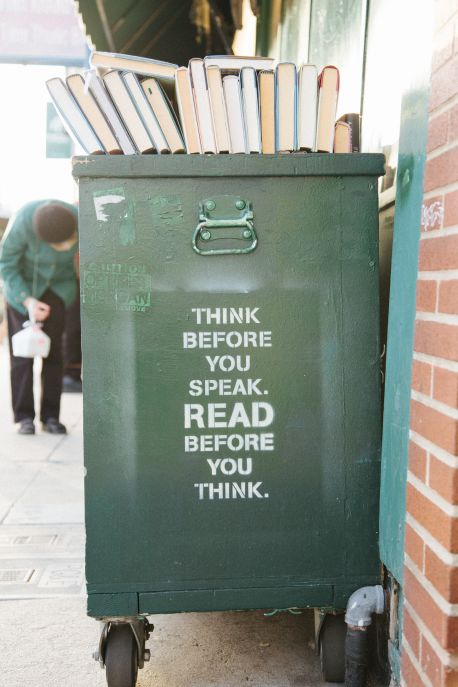 ---
Green Apple Books
One of my later discoveries but certainly one of the best, Green Apple Books is a SF classic. Located in the Inner Richmond, a trip to Green Apple pairs best with a stroll up and down Clement in search of the street's best bites. The combination of their wide selection (hello, used travel book section!,) friendly staff, and proximity to dumplings makes this easily one of the best bookstores in the city.
Dogeared Books
With wide windows and tall bookshelves that beckon every book nerd walking through the Mission, Dogeared is a neighborhood favorite that keeps one of my favorite parts of the city well-stocked with classic books. What I love most about Dogeared the community feel they maintain. There's also one in the Castro.
Russian Hill Bookstore
My former friendly neighborhood bookstore, it's a cozy spot that makes you feel all warm and toasty while you browse the books and cards there. I especially love the discount cart out front (gets me every time) and the used cookbook section is always a winner (for you foodie bookworms!) It's on another of my favorite city streets: Polk Street.

The Booksmith
A beautiful haven for bookworms on funky Haight Street. I especially love the staff recommendations (as designated on shelves) here.
Readers Bookstore at Fort Mason
This place is a hidden book lovers' gem. Run by Friends of the SF Library, its tucked away but expansive inside, with a range of books from rare to super discounted (think less than $1.) You can most certainly treasure hunt here (my advice: set a time limit or you might get lost for hours.) It's where I go to get my fill in between the SF Big Book Sale (the $1 book Sunday is by far the biggest treat I can think of.)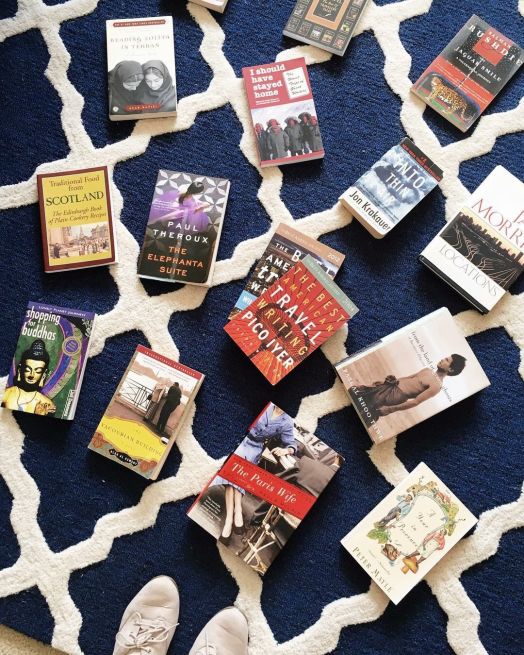 Book Passage
Deemed "the liveliest bookstore in the Bay Area," the main store is out in Marin's Corte Madera and is well worth the trek from the city, but they've also got a branch in the Ferry Building. Aside from being home to some of the city's best literary events (including the Travel Writers and Photographers Conference, this week!) Book Passage has fostered an amazing community of creatives that is unparalleled in the area. The names both local and international that appear for readings here regularly blow my mind. The Marin location has a cute cafe as well, where you can even sip wine in between your book browsing. (I'm sold.)
City Lights Bookstore
Ah, City Lights San Francisco. The first time I walked by its exterior, the "Open Door, Open Books, Open Mind, Open Heart" signs in the window immediately drew me to the place. Its interior is even more full of quirks and quotes, my favorite of all being:
Where the streets of the world meet the avenues of the mind.
Its nooks and crannies are some of the most interesting spaces you'll find, book lover or not, in the entire city. Outside of being a world literature hub, it has centuries of history and literary legacy as a publisher, including those of the Beat Generation poets.
City Lights harkens back to the San Francisco I imagine I'd love the most: literate, slightly rebellious, tolerant, progressive, bold.  I once heard someone call it "vibrantly old school," which is basically what I aspire to be in life (ha.) Add in the fact that they're the "sister" bookstore to what might be my favorite place in the whole wide world, and I can't say that there's any other bookstore that makes my heart go aflutter as this one does.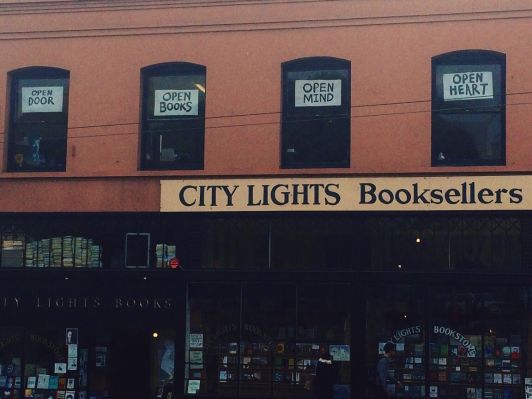 Do you know of any other bookstores in SF that I haven't found yet? I'll send you a delicious old book as a thank you. #thatoldbooksmell
Any other favorite bookstores you have found in your travels, or in your home city? Any favorite SF books? Tell me, tell me!
Happy reading, friends.