Taking in the Mountain Air in Whitefish + Glacier National Park
Whitefish, MT draws many visitors to its popular ski resort and for its proximity to the stunning Glacier National Park, and rightfully so. It is also a destination in its own right — a welcoming and wonderful small town with bold landscapes right at its doorstep.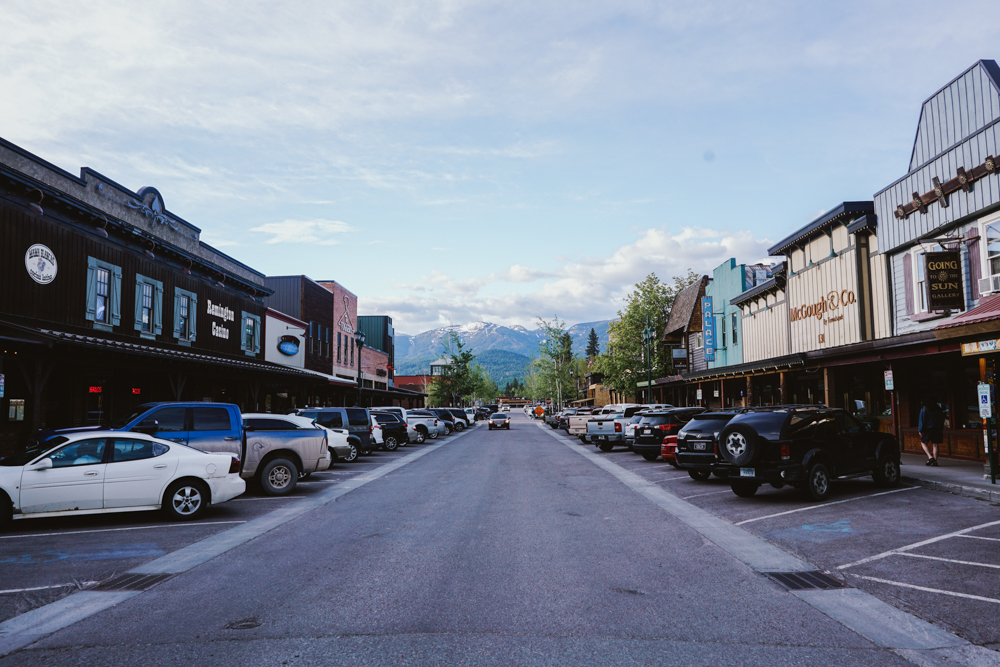 For years I've felt drawn to Montana. The town of Whitefish is surprisingly well-known given its size; I think that has something to do with its feel both as a chic resort village and hidden mountain escape. With its community feel, fresh mountain air, and a gem of a culinary scene, Whitefish was a great home base for my first stay in the state.
Whether you're staying there to visit the park or simply to enjoy the town and surrounds itself, there is lots to love about this beautiful part of America. Here is an overview of the top things to do in Whitefish:
Get Outside: Hiking, Biking, and More In Whitefish
Whitefish Trail

With 10+ trailheads and 42 miles of natural surface to walk, bike, or hike on right next to town, there are plenty of scenic views and forested paths to keep any nature-lover happy. Some of the most popular hikes include Lion Mountain and Swift Creek. Whitefish Trail is runner, dog, horse, and kid-friendly.
You find all the trailheads and a trail map here.
Whitefish Bike Retreat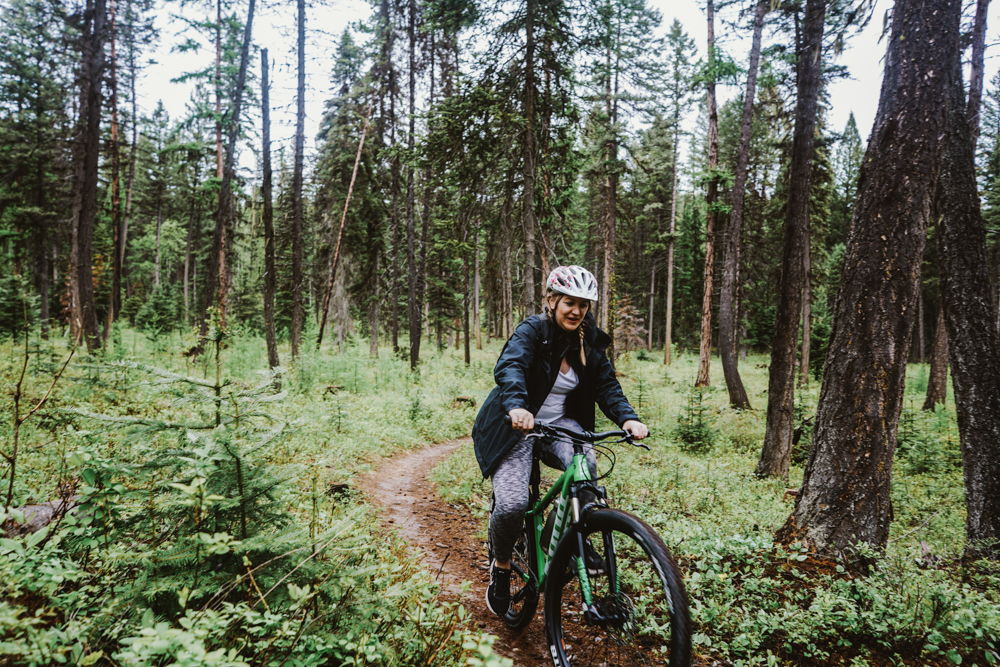 Located just outside town, the Whitefish Bike Retreat is a lodge, hub, and training center created especially for bikers. As someone who had never been on a mountain bike before, I headed out here to learn some new skills and try out some of the nearby trails.
Whether you're going for the day, camping overnight, or staying at the lodge — or even just popping in for a coffee or a beer during your ride — you'll find some of the friendliest faces (including cute dogs!) to welcome you. They're uniquely equipped to help with any and all biking needs, so it's a good spot to know of if you plan on doing any mountain biking while in town. I highly recommend this spot!
Whitefish Lake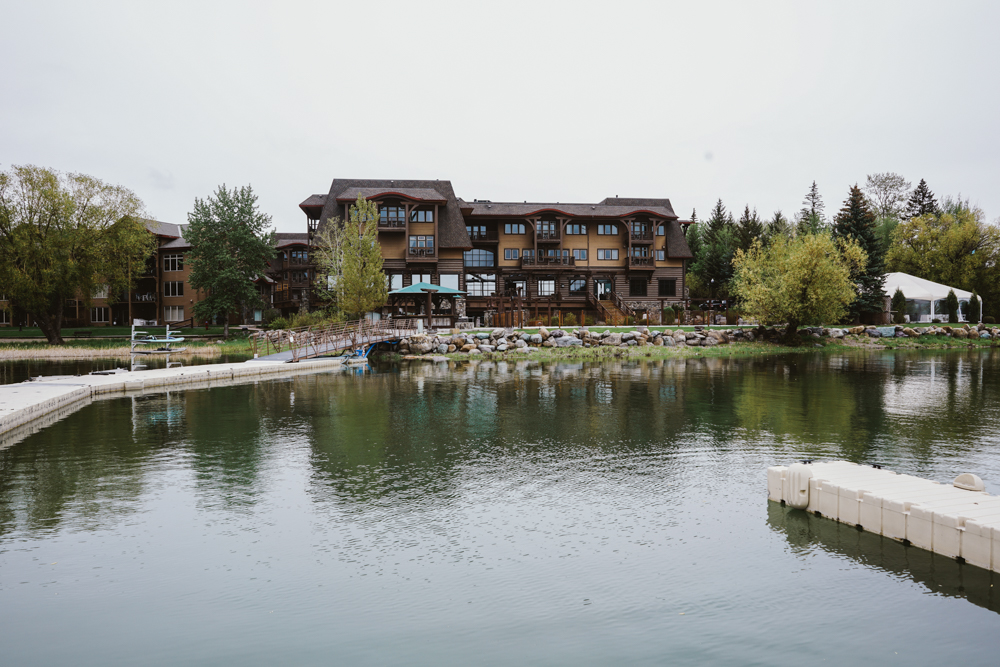 The glacial lake bearing the same name as the town is a favorite spot for visitors and locals alike. In the summer you can lounge in the sun or in shaded areas along the water, or, if you prefer to be active, rent a kayak or stand-up paddleboard and take to the lake. There is also a public boat launch and designated areas for swimming.
Viking Creek Trail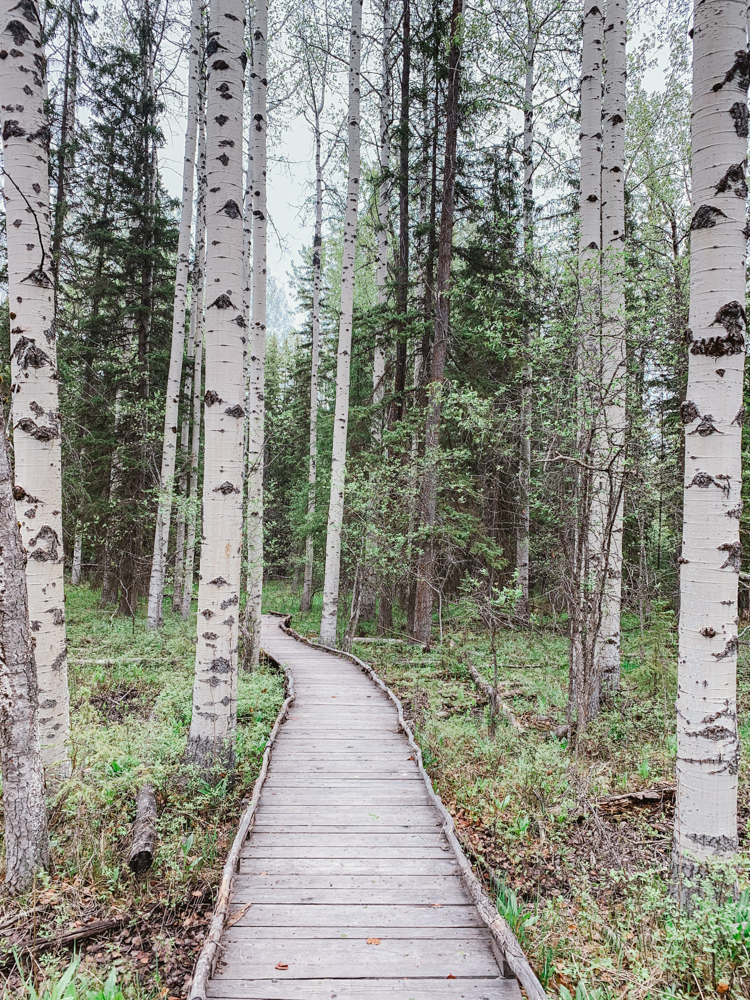 An interpretive trail that's great for families, you can expect educational signage and a newly groomed trail that feels safe and easy to walk on but fully immersed in the wetlands nature. Look out for the bear claw marks on some of the trees! With accessibility for all visitors, this is one of the best mellow outdoor things to do in Whitefish. It's also free to access.
Winter Activities vs. Summer Activities
There's also skiing of course, in the wintertime. Whitefish Mountain Resort is the biggest draw. In the summer you can also seek out mountain biking, hiking, and zip-lining here.
Golfing, rock climbing, fishing, whitewater rafting, kayaking, and even skydiving are all ways to get out into the Great Outdoors in and around Whitefish, depending on the weather and your personal thirst for and/or comfort level with adventure.
Side note: if it's raining, or you don't want to be outside, check out the Whitefish Theatre Company. They put on excellent productions!
Visit Glacier National Park (A Must)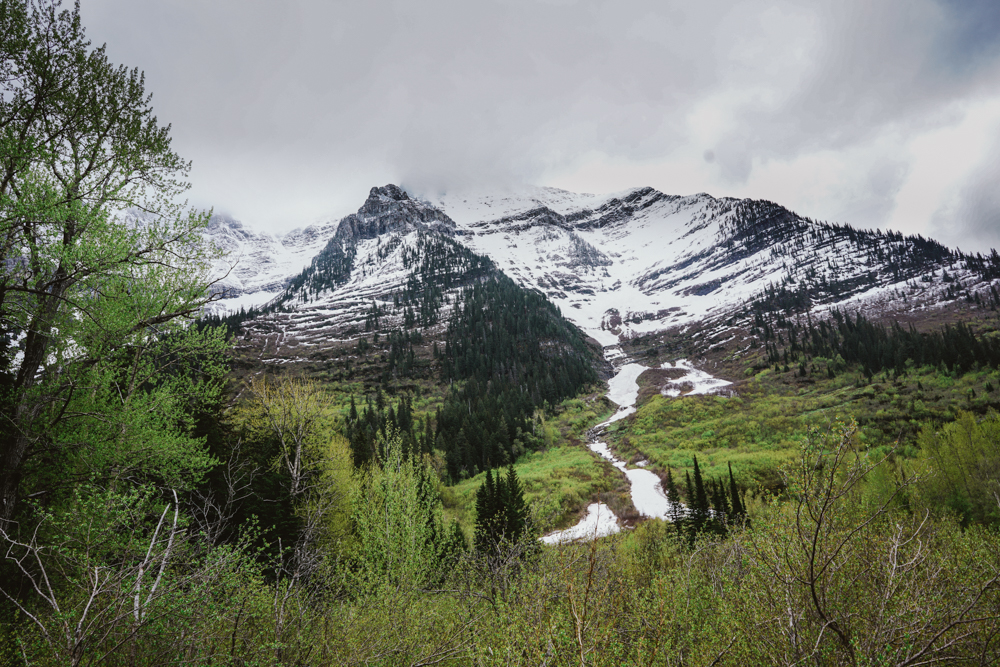 Going-to-the-Sun Road
The famous Going-to-the-Sun Road is a fantastic way to easily see many of the highlights of the park. Parts of the path are open year-round, but you will want to plan and time your visit based on who the road is open to. At times it's open to just bikers (as it was during my visit,) and not to motorized vehicles. This is largely dependent on the weather conditions, so be sure to check their website for updates ahead of your trip. Here's a general overview of the seasonal access in the park:
---
Open Year-Round: The road from West Glacier to Lake McDonald Lodge
Open to Bikes and Pedestrians Only: Shoulder season (usually May/October)
Open to Cars: Summer (June-Aug/Sept.)
---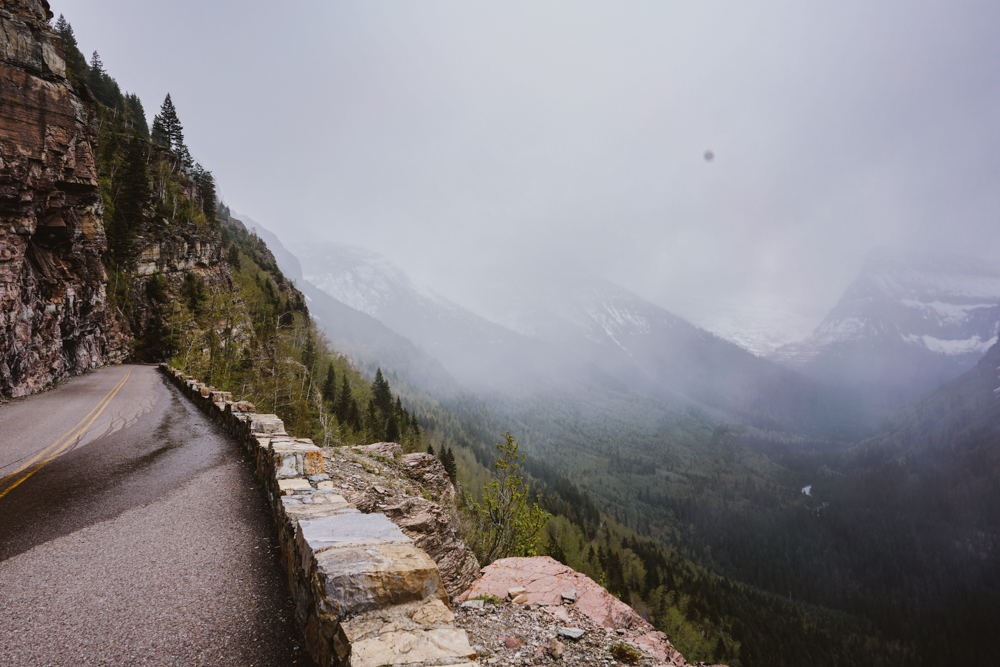 You can rent a car and drive on the road during the summer months. If you're hiking or biking, you can grab the Whitefish Shuttle from town. They go both to Glacier National Park and to the Whitefish Trailheads mentioned above.
I recommend taking advantage of the small period when the Going-to-the-Sun Road is open to bikes and pedestrians only. Although you'll have to power your own transportation, you can see more of the park in the same amount of time. While it's possible you may encounter less-than-favorable weather, you'll avoid most of the crowds. (Highly recommended.)

You can check out current information, as well as the dates of past openings and closings, on the official Glacier National Park Going-to-the-Sun information page.
And if you're looking for a guide specific to Glacier National Park (as well as Banff and Jasper) I recommend this one.
Taste the Local Brews and Spirits
Big Sky Brews Cruise
I was able to visit two fantastic local beer spots — Great Northern Brewery and Bonsai Brewing Project — with the help of this great tour (and no need to worry about drinking and driving!)

Spotted Bear Spirits
I loved the cocktails I tasted from this local spirits producer. You can visit their distillery, which uses local and organic botanicals, and try their seasonal cocktail menu, which reflects the changing seasons of Glacier County.
Partake in Some Whitefish Wellness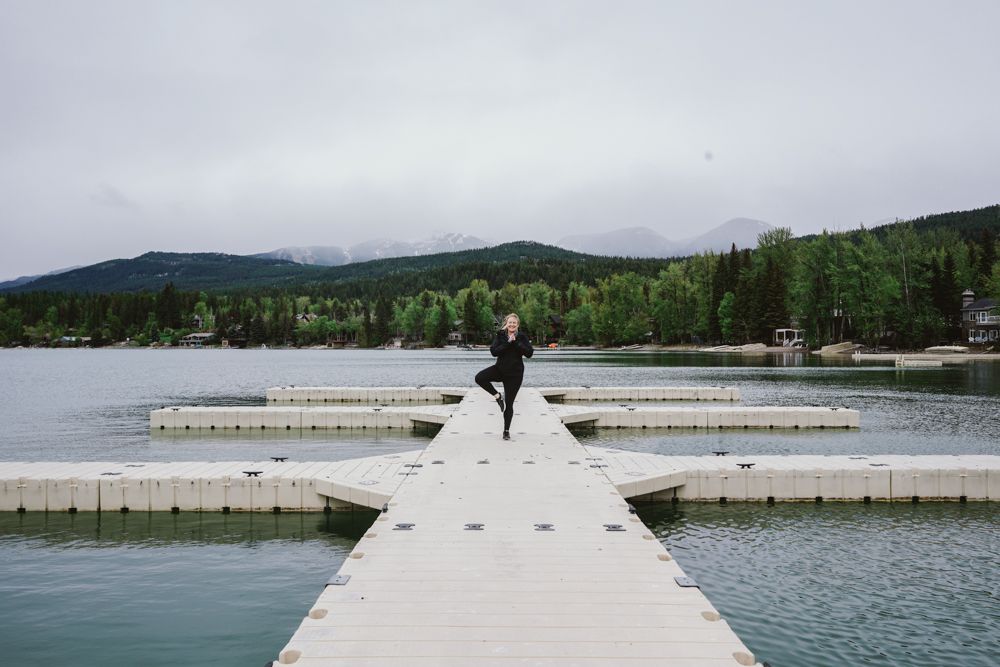 Yoga at Yoga Hive
I loved the class I took with Yoga Hive Montana, which has locations in downtown Whitefish and nearby Kalispell. Even better are their yoga classes at Whitefish Lodge (if offered.) You can do yoga with a view of the lake and a mimosa afterward!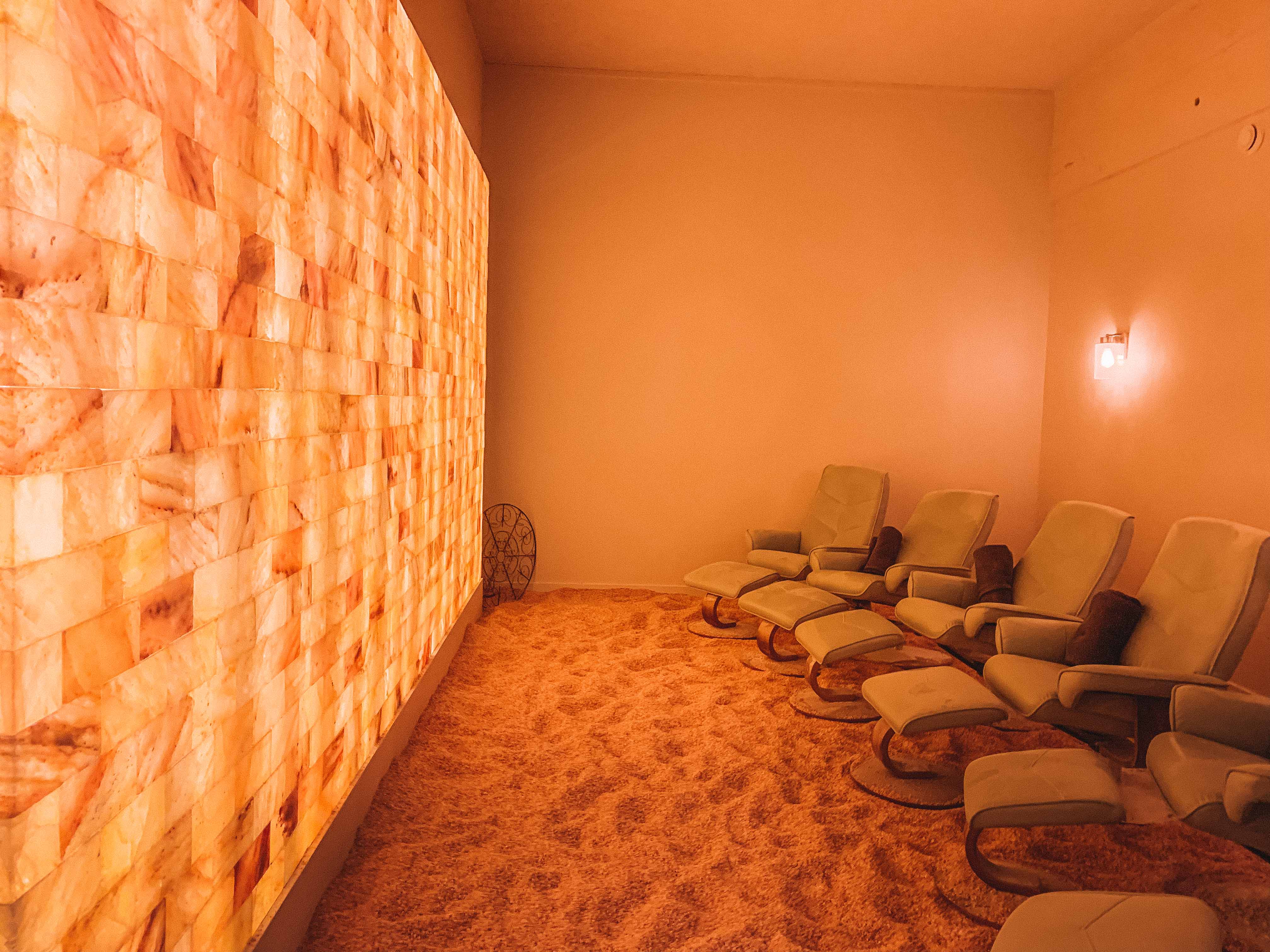 Himalayan salt treatments at SaltBox
I live for my Himalayan salt lamp at home, so it was a treat to experience the new SaltBox in downtown Whitefish. You can relax in their salt rooms, in which microparticles of salt enable dry salt therapy that can help with breathing, skin, sleep, and overall wellness. They also have an infrared sauna (perfect for cold days or after long hikes.)
Dine Out, Montana Style
The Best Whitefish Restaurants
I've got an upcoming post with more details about where to eat in Whitefish.

For now, restaurant highlights include:
Abruzzo – Italian
Swift Creek Cafe – American Brunch/Lunch
Latitude 48 – American/Fusion
Pescado Blanco – "Mountain Mexican"
Piggy Back BBQ – great for casual!
How to Get to Whitefish, MT

Whitefish, MT's closest airport is Glacier Park International, which is a short 15-minute drive to downtown. Several direct flights are available (although some are seasonal,) ranging from Seattle and Denver to Los Angeles and Atlanta. For my Bay Area folks, there is seasonal direct service from OAK on Allegiant, but the trip from SFO with a quick stop in Denver is fine, too. The aforementioned Whitefish Shuttle does airport drop-offs/pick-ups to get you into town. If you fancy taking the train, Amtrak has a station right in the heart of Whitefish. Or, I hear the drive into town (from nearby states) is spectacular!
Where to Stay in Whitefish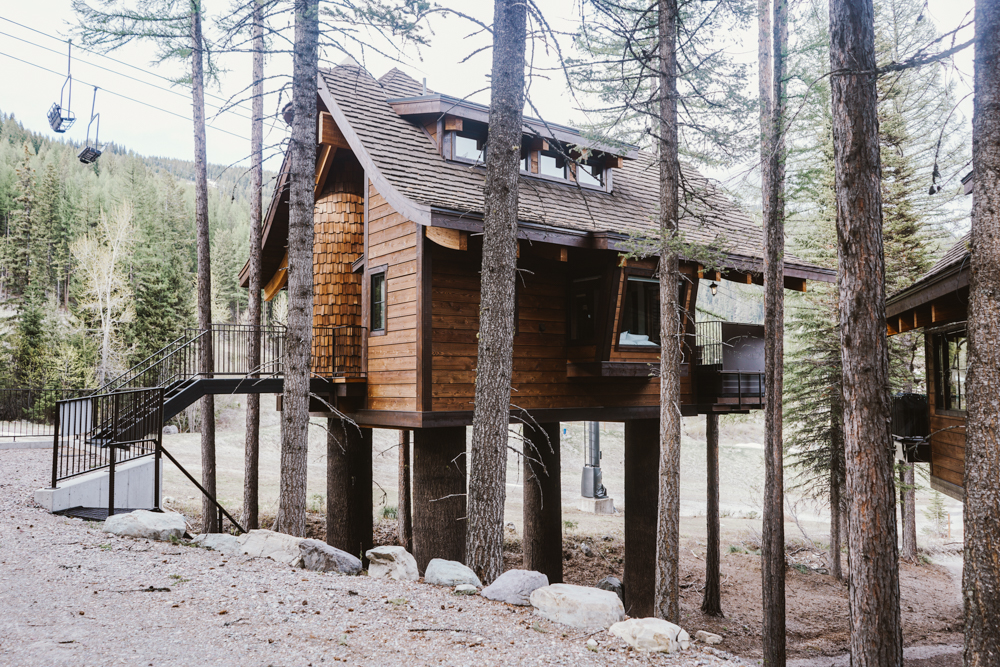 The well-established Lodge at Whitefish Lake is popular and so lovely, but so are many of the smaller B&Bs and apartments in town. Here are the best of them:
Whether you're planning a trip and looking for things to do in Whitefish MT or you're now thinking about going…I hope this sets you up to experience the best of the area! Let me know if I can help with any further questions before or during your trip.
*My trip was made possible with the help of Explore Whitefish, but all opinions and recommendations are completely my own.
Cheers!

:: save for later ::