It has been a few years since I first discovered Bordeaux, and I still recommend the city to anyone who will listen. It very unexpectedly became one of my very favorite destinations in the world, and I find it mostly unknown even to travelers who love France.
When the opportunity to housesit there arose, I thought: I'll take the Paris to Bordeaux train down, do some Bordeaux wine tasting, eat a few French meals, and then…likely run out of things to do. I compared it to my day trips to Napa and Sonoma wine country — in which the area is beautiful, but there'd be much more for me to do in the city.
Oh how wrong I was!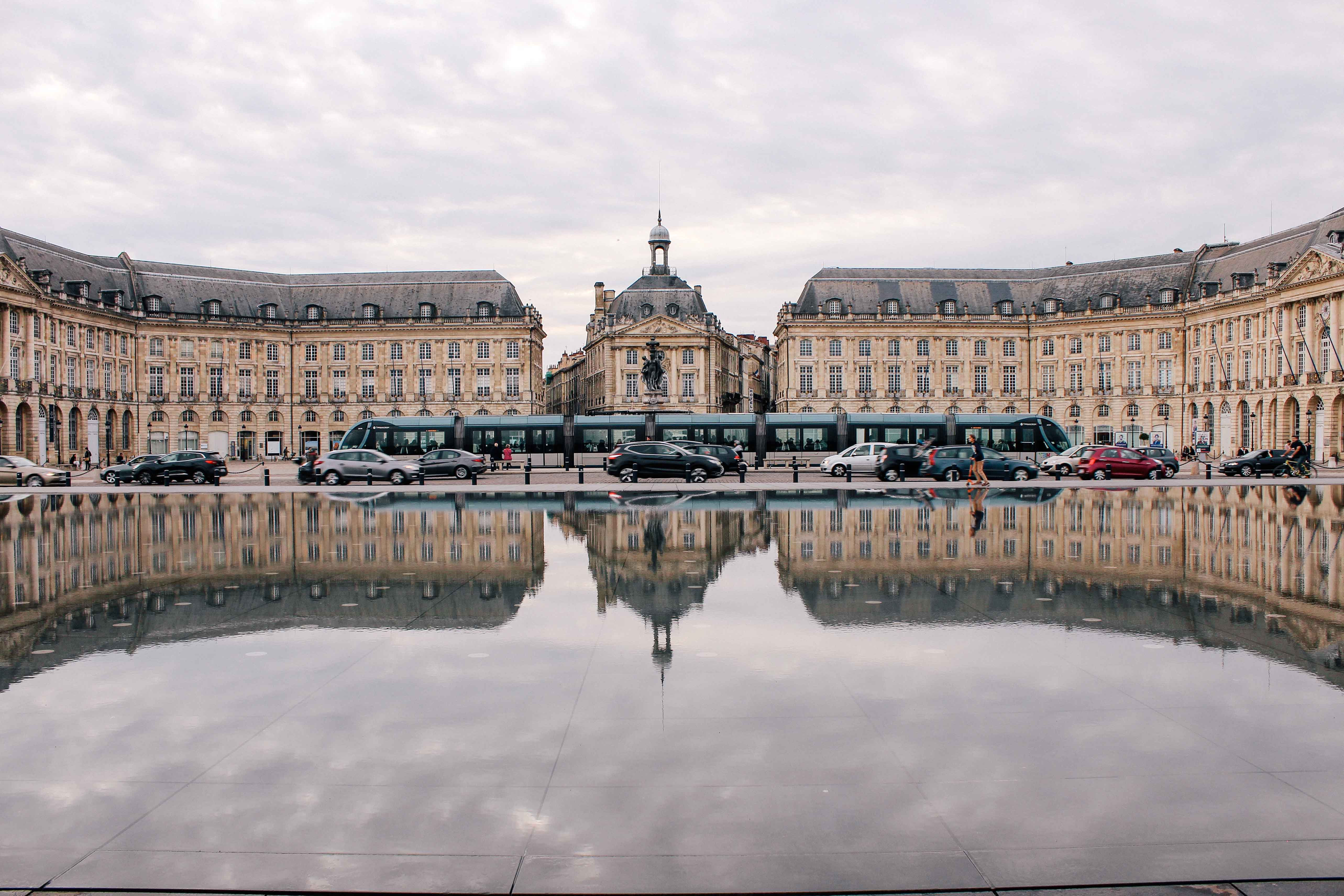 Bordeaux is not just a wine region (although it is one of the world's most famous.) It's a city coming into its own — on the up for past ten years or so and with the largest protected city center in France, which received UNESCO World Heritage Status for its historic, cultural, and architectural value. The city has embraced its nickname of La Belle Endormie or "Sleeping Beauty," having turned itself from a gritty port city to one of the most vibrant and beautiful small cities I've been to in Europe.
There is so much more than just wine in Bordeaux. Below I've included a few things worth seeing beyond the glass. Alas, most if not all travelers to the city and the Bordeaux region come with the intent of tasting the best Bordeaux wine — as they should. From the famous Grand Vin de Bordeaux and Bordeaux red wine to the delicate Sauternes (the only dessert wine I'll drink,) and the incredible wine coming out of lesser known areas like Entre-deux-mers, there's plenty to be had. And there's no shortage of different places and ways to experience it. While the wine chateau can certainly be the way to go, many of them can be enjoyed without leaving the Bordeaux centre.
Spending several weeks in the same city, especially one as special as Bordeaux…you learn the best places to go (particularly for a glass of wine.) Here are my favorites… xx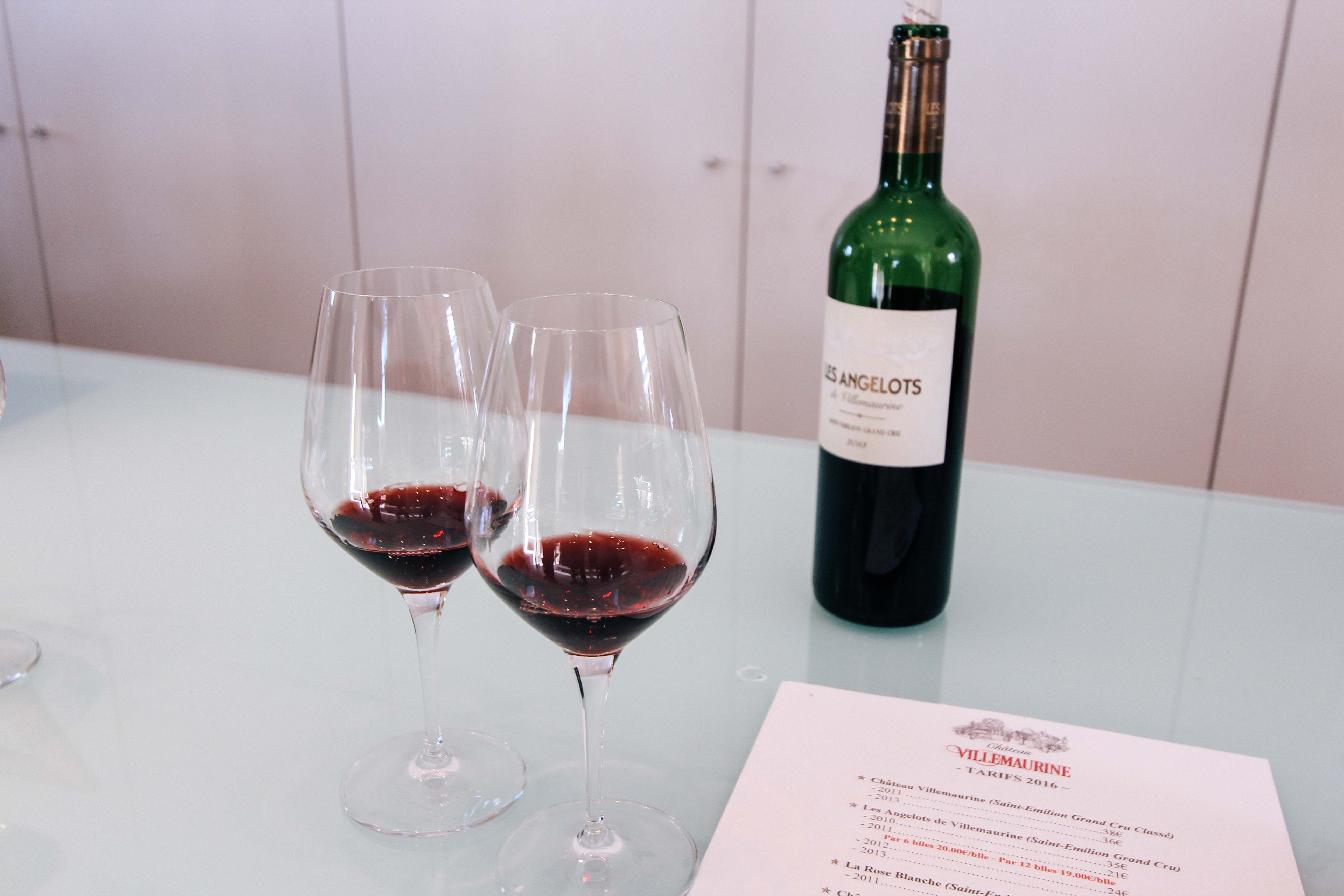 Wine Tasting Bordeaux
Taste the Best Bordeaux Wine at a Local Wine Bar
This is my personal favorite way to sample the best French wines! Here are a few of the best Bordeaux wine bars:
Aux Quatre Coins du Vin: This spot lets you taste incredible wines in a variety of pour sizes…meaning you can sip an expensive wine or try a bunch of different ones without having to get a glass. A great local place to hang out.

CIVB Le Bar a Vin: The Conseil Interprofessionnel de Vin de Bordeaux (CIVB) has opened their doors up in this beautiful wine bar at the center of town. They have tons of information on hand and can help you decide what to get, and they offer some of the region's best wines in an affordable and approachable way.

Le Wine Bar: I even love the exterior of this classic wine bar, which serves over 300 different wines in a cozy bistro setting.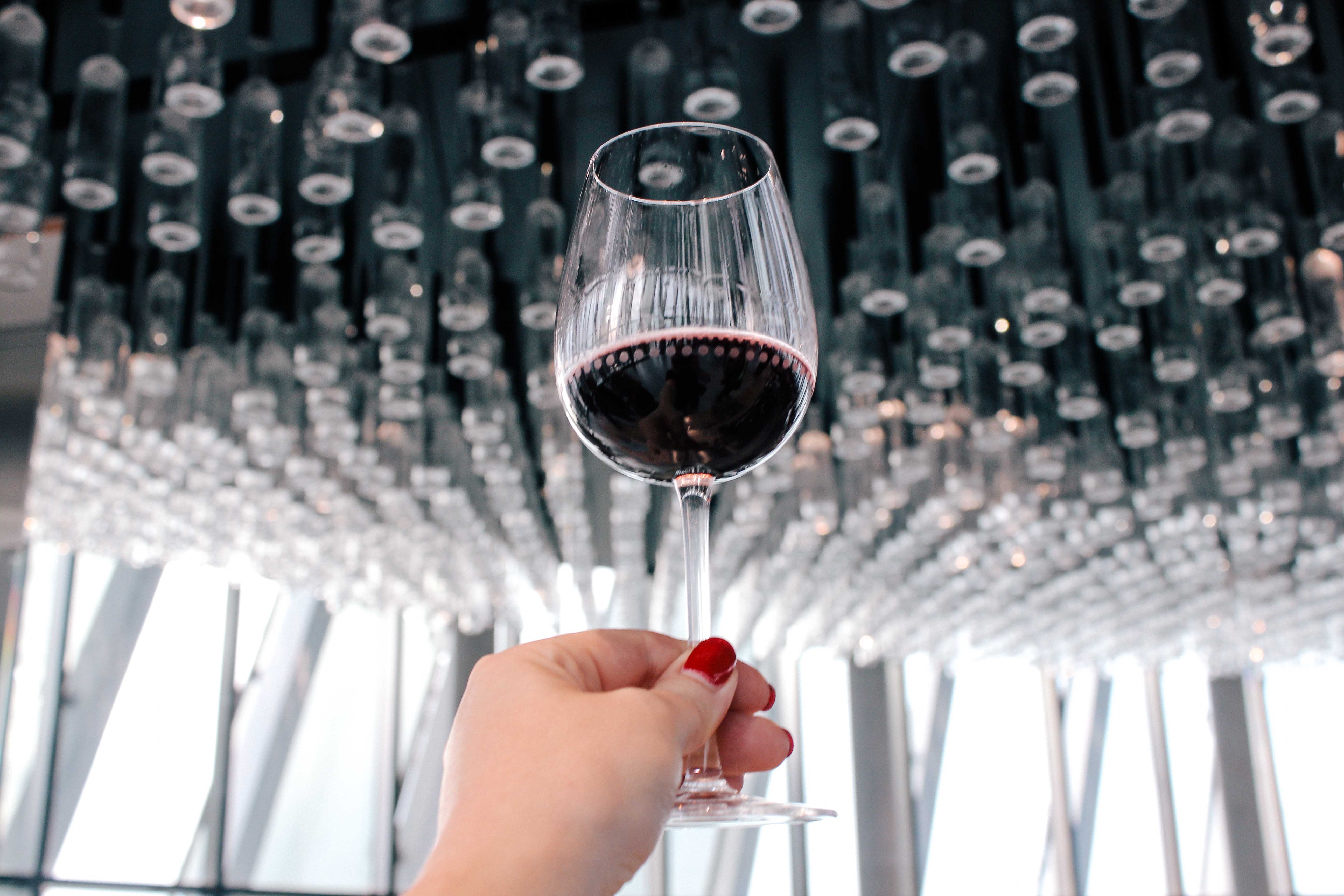 Taste Rare Wines of the World
La Cite du Vin, the city's must-see wine museum, takes visitors through the history and evolving cultural significance of wine not only in France but around the world. The seventh floor wine bar, however, with its birds eye view of the city and river, pours wines from otherwise unknown vineyards in places like Algeria and the Republic of Georgia.
Visit the Smallest Vineyard in Bordeaux
Grand vineyards and chateaus undeniably have their draw, but it's hard to pass up the charm of 'Vin de Jardin,' a tiny winery that makes only 500 bottles a year. Set against the beautiful hotel Le Saint-James, you can find it just outside of the city in the town of Bouliac.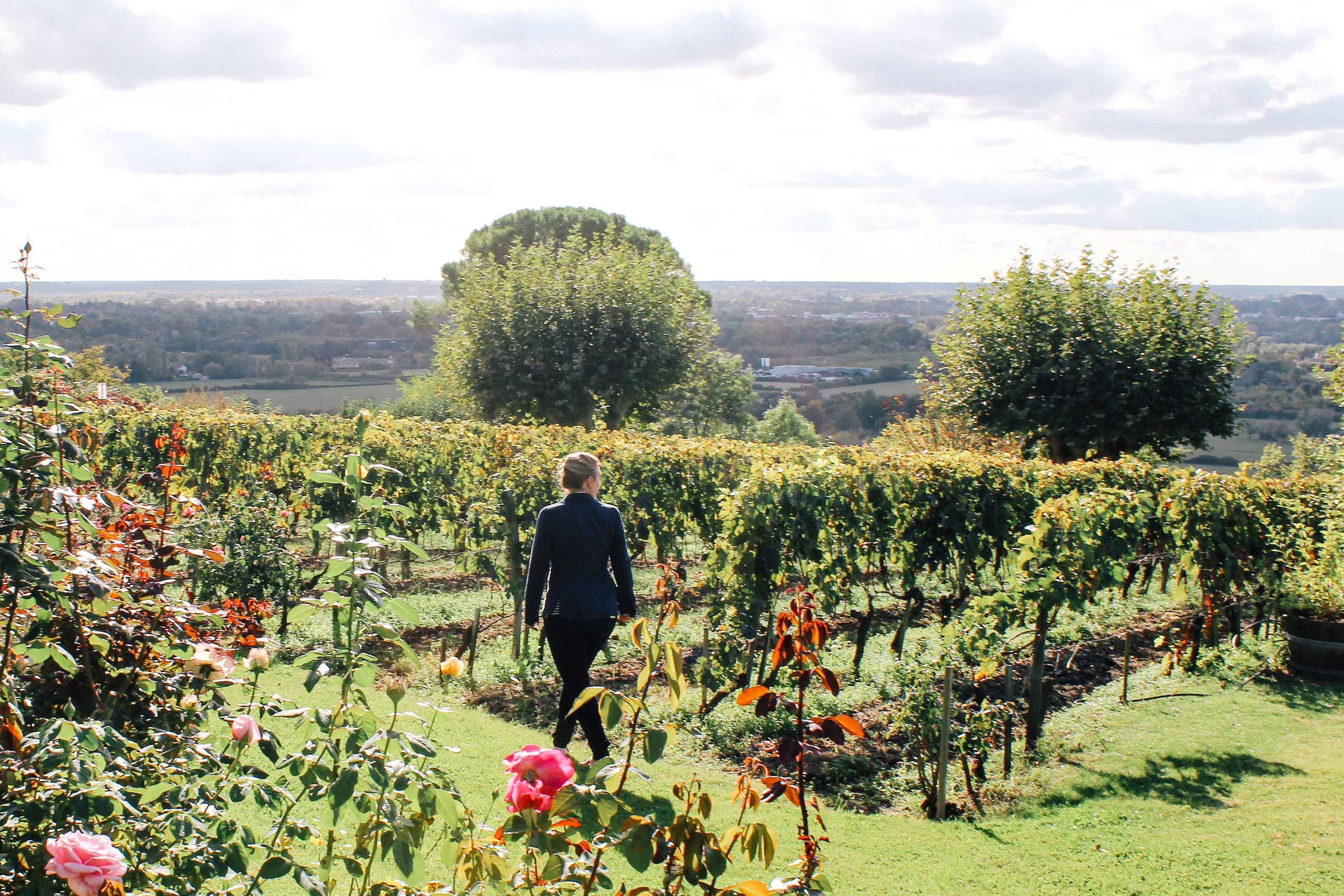 Bordeaux Wine Tours
A wine chateau can seem harder to get a reservation at than the top restaurants in France (especially if you don't speak French.) For this reason, many visitors opt for a Bordeaux wine tour of the nearby vineyards and chateaux.
Which Bordeaux wine tour to take? It depends how much of the production process you want to see, how well known the chateau name is that you're trying to visit, how much time you have, and how much you want to spend.
Visit the Bordeaux Tourist Office
Not only can they make recommendations and help you make reservations, they can give you the invaluable knowledge of when each of the vineyards is open (times vary widely.) There are also a variety that require a car to access, and the tourism office can point you in the right direction if you want to see some wineries by public transportation. I found them to be both friendly and informative.
Take a Tuk Tuk Through the Vines
Why walk or drive through the famous vines when you can drive through some of France's most beautiful vineyards on the back of a tuk tuk? Cruise through narrow streets and top wine spots in a fun and unique way. You can hire one from the center of town or book in the tourist office. 
The Bordeaux to St Emilion train runs nearly every hour from Gare Saint-Jare and takes only about 30 minutes each way.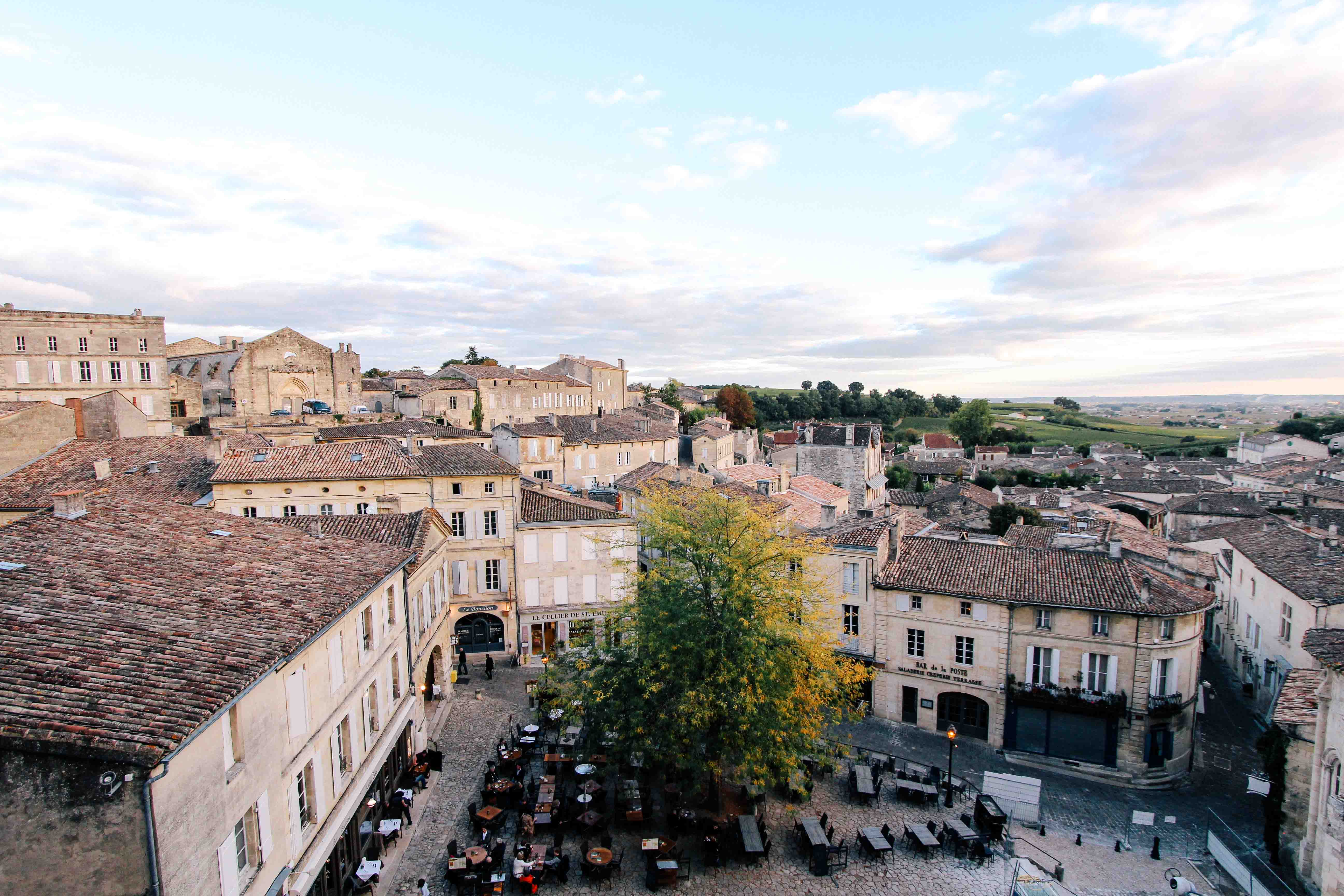 Things to Do in Bordeaux
Taste Traditional Sud Ouest French Cuisine
A classic, homey bistro that's known to serve some of the most traditional and tasty food in the region, you'll be welcomed to La Tupina like you're in someone's home in the countryside. A great way to taste what's great about Southwest France  — and it's my top restaurant recommendation for Bordeaux.
Reflect at the Miroir d'Eau
The world's largest reflection pool happens to sit in one of the most beautiful squares in Europe. Many come to play in the water or see the views, but it's worth seeking out not only by day but by night when the historic city buildings are lit up.
See Bordeaux's Alternative Side
The beautiful open-air space in Darwin, across the river from the historic city center, is a haven for artists and entrepreneurs. There are sustainability initiatives, the largest organic restaurant in France (and fantastic brunch!), vibrant street art, a skate park and more if you're looking for the modern side of Bordeaux.
Visit the Markets
Whether it's eating at the classic Marché des Capucins or strolling by the river on a Sunday for the Marché des Quai Chartrons, most of Bordeaux's best food and wine can be found in a local market. Check out the book market (!) and the antiques markets as well!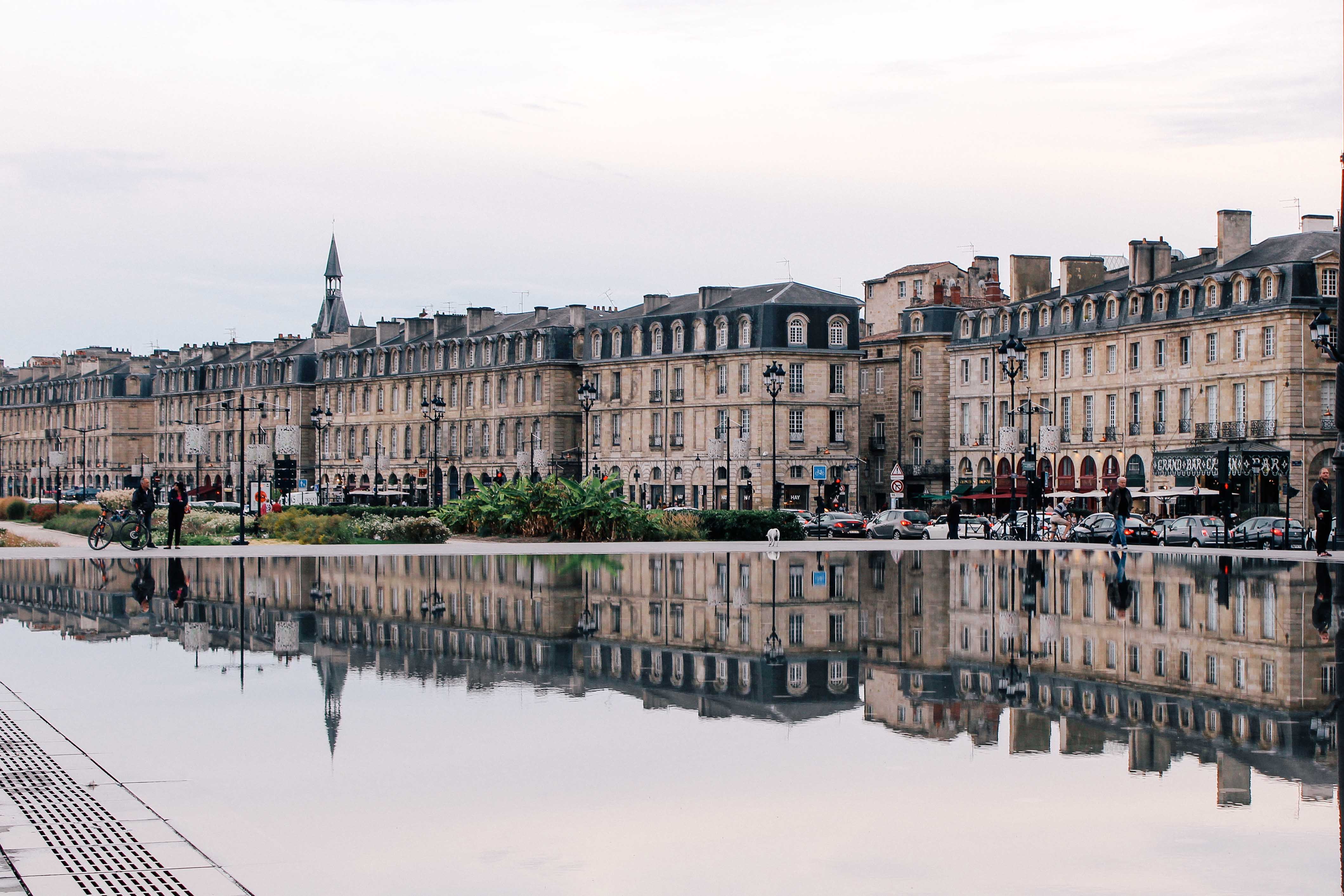 Bordeaux Day Trips
Picnic Atop Europe's Largest Sand Dune
Dune du Pilat, France

A short bus or car ride away from Bordeaux is the largest sand dune on the continent, which makes not only for a steep climb or a unique beach day but one of the most memorable places to bring some cheese and wine and enjoy a picnic in nature. You can get there in an hour by train from the Gare Saint-Jean.

Sample Oysters Straight from the Sea
Arcachon Bay, France

Whether at the local market or by the sea in nearby Arcachon, there's no denying that slurping fresh oysters is an essential but often overlooked Bordeaux activity. I recommend a trip over to Cap Ferret (a short ride from Arcachon,) which is the most beautiful and laid-back French beach town I've ever heard of.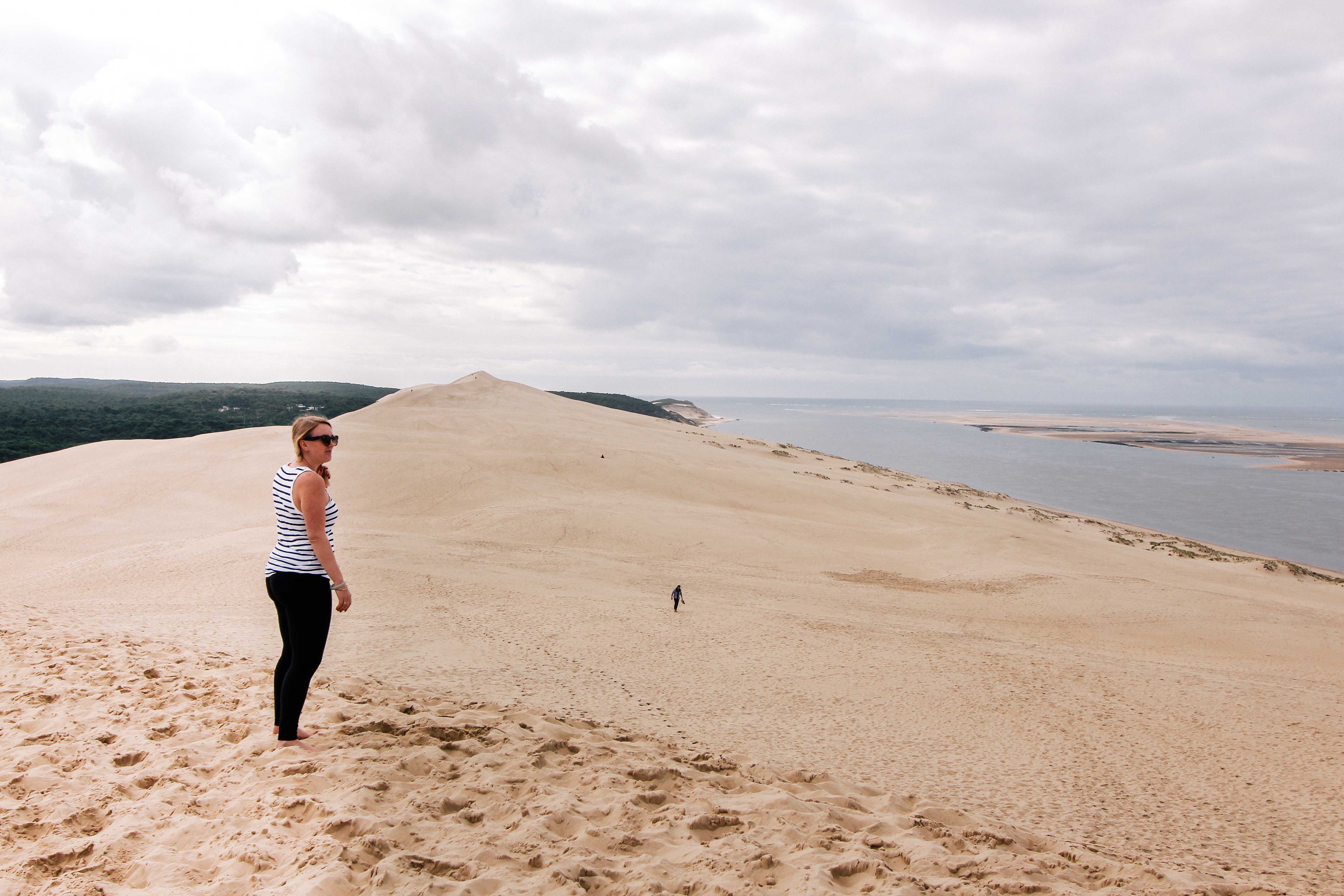 Where to Stay in Bordeaux
Bordeaux has some of the best value Airbnb stays I've seen in France! I have found great places for 1-2 people for as little as $25 a night, so there's no excuse not to stay in Bordeaux for several days. Get $40 off your first stay.
If you're more keen on a hotel stay, I'd recommend:
Intercontinental Bordeaux Le Grand Hôtel (Luxury): This hotel is the hotel of Bordeaux — right at the heart of the city center, beautifully appointed, and worth a visit even if you aren't staying there.
Hotel de Seze: A beautiful hotel that's also in the center of the city, it's a comfortable and well-designed stay that's a little more midrange in price (but no less lovely!)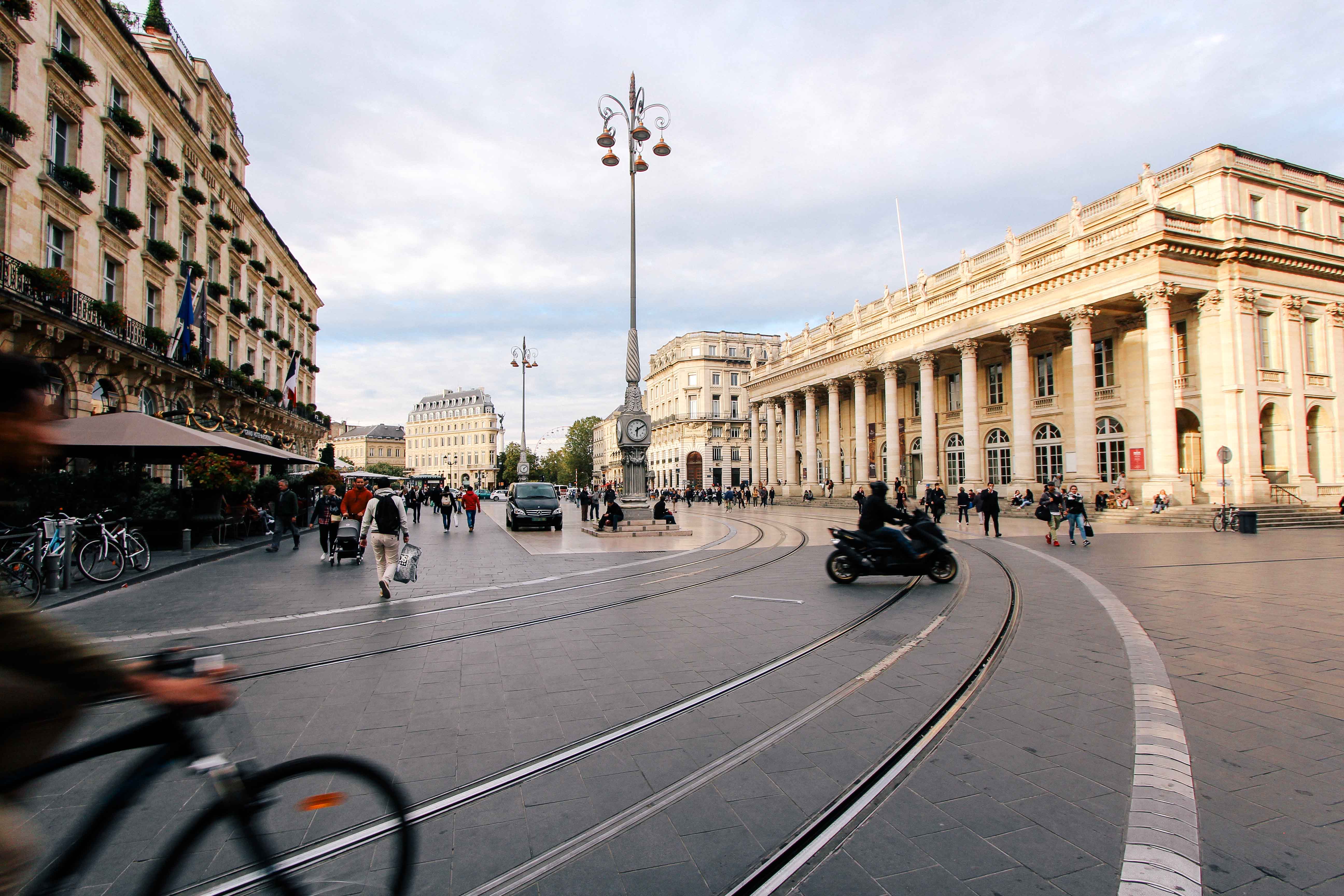 More to come regarding this favorite city of mine, but I hope this will put Bordeaux on your radar and give you a place to start when it comes to wine tasting Bordeaux.
Cheers // À votre santé!


// More food + wine posts //
// Where to Eat and Drink in Downtown Napa //
:: save for later ::