Been traveling loads in Europe?
Me, too. Here are my freshest finds that reinvigorated the continent for me.
Where to Go, Stay, and Dine – Beyond the Obvious Destination
---
My Picks from Croatia, Slovenia, Spain, Italy, France
I promised myself I wouldn't go to Europe again.
My heart yearns to return to Asia, all the time. I haven't set foot in South America yet. The only place I have lived in and have seen a lot of is…Europe.
A traveler always has to decide — return to a place they already know they love, or see someplace new?
Yet with a strong dollar and a conference in one of my favorite places in the world, it wasn't exactly hard to persuade me to reconsider. I was spending a month in Europe: some new places (Croatia, Slovenia) and some classics revisited (Spain, France, Italy.) Truth be told, my heart skips a beat every time I think about traveling in Europe. Though I know I need to venture out to see more of the world, it can be difficult to repeatedly resist Europe's charms…
You all asked, and so I sat down to recap the best eats, stays, views, and experiences (that's almost all the senses.) While I'll be writing about many of these in more detail, I thought it might be helpful to have a list of everything altogether.
I've narrowed it down to a (*cough, short*) list.  It might seem like a random collection of recommendations, but I'm confident it will send some of you off to some of the best experiences in the world.
First off, here's where I went:
Croatia: Dubrovnik, Mali Ston, Split, Hvar, Trogir, Plitvice, Krka, Zagreb
Slovenia: Ljubljana, Bled
Bosnia: Mostar
Spain: Málaga, Álora, Cordoba, Madrid, Barcelona, Girona, Costa Brava
France: Arles, Nice, Eze, Villefranche-sur-mer
Italy: Genova, Rome
Recommendations in each category are in that order. If there's a specific restaurant that I found to be particularly good for that dish, it is listed as well.
If you have any questions, feel free to reach out! These were my highlights though, and I've listed extensively where I would happily return to.
(And if you find yourself at any of these places, please do let me know! I would be so happy to hear about it. Each of these places holds a special place in my travel memories!)
HAPPY EATING + TRAVELING!
Eats
Oysters in Mali Ston (Croatia) (This type of unique "flat" oyster can only be found in one bay in the whole world)
Bota Sare (also locations in Dubrovnik, Split, and Zagreb though this is the original)
Vila Koruna (three is also a small inn above the restaurant)
Struckli (Croatia) (Just do it!)
Le Bistro Esplanade, Zagreb (try one savory with salt and one sweet with sugar!)
Lamb under the iron bell (Peka) (Croatia)
Konavoski Dvori, Ljuta, Croatia (just south of the Dubrovnik airport, a taxi can easily take you)
Dalmatian Ham/Pag Cheese (Croatia)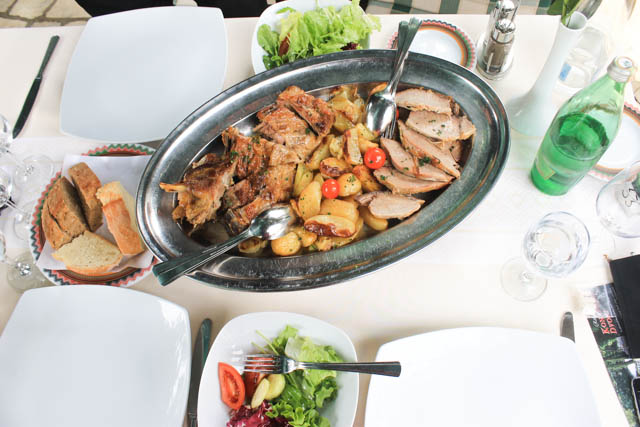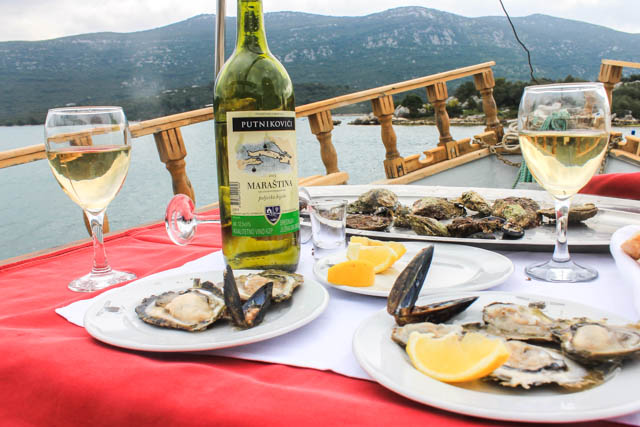 Burek (Bosnia, throughout the region) (You had me at meat pastry.)
Veal stew with chive dumplings and buckwheat (Slovenia)
Gostilna Murka in Bled (try any of their traditional menus!)
Pumpkin Seed Oil (Slovenia) (It's ridiculously amazing, put it on everything.)
Scorpion Fish (If freshly caught – it looks scary but it's really, really tasty. Also try octopus salad!) (Croatia)
Gariful – Hvar, Croatia



Pan com tomate (pan amb tomaquet) (Catalunya)
Cava y Pimientos con queso y más cava (Or actually, everything from this restaurant) (Catalunya)
El Xampanyet (Carrer de Montcada 22, Barcelona)
Botifarra (a traditional Catalunyan sausage)
Can Tosca (discovered on Devour Barcelona Four Tour)
El Xampayet (above) – had an incredible botifarra with crispy chickpeas here.
Gelateria Rocambolesc – Girona, Spain
It's own separate listing, because it's beautiful, inventive gelato from the geniuses (the Roca brothers) who bring us El Celler de Can Roca (just named the top restaurant in the world.)
Berenjenas con Miel de Caña (Spain)
Restaurante Sol del Rio – Álora, Andalucia, Spain
Salad with foie gras shavings, caramelized apple and pomegranate (Spain)
Restaurant El Pedro – Pals, Catalunya, Spain




Pasta alla Pesto Genovese
Trattoria Da Maria (Vico Testadoro, 14r, Genova, Italy)
Pasta in Rome: cacio e pepe, carbonara, and/or amatriciana (Rome)
Flavio al Velavevodetto, Testaccio, Rome, Italy
Suppli (Italy)
Trapizzino  – Rome, Italy
Wines of note:
Dingač (red – Croatia)
Cava (sparkling, Catalunya)
Anything from Empordà (Catalunya)
Rosé (France, Provence)
Frascanti (white – Rome, Italy)

For the cocktail lover, here are a few favorite spirits I particularly enjoyed in their respective countries:
Rakija (Croatia) (a grappa-type spirit, try the traditional travarica made with herbs.)
Ratifia (Mediterranean Spain and France)
Vermouth (all over…mmm)
Tinto de verano (Spain)
Gin and tonic (all the rage in Spain right now)
Aperol Spritz (Italy)

Stays
I stayed in 25+ different spots over the course of several weeks. Here were the standouts:
Hotel Adriana (Hvar, Croatia)
Importanne Resort (Dubrovnik, Croatia)
Hotel Esplanade (Zagreb, Croatia)

TOC hostel (gorgeous hostel in Madrid, Spain)
El Cortijo Valverde (just outside of Álora, Spain)
Hotel Aigua Blava (Costa Brava, Spain)

Sant Pere del Bosc (Costa Brava, Spain)
L'Auberge du Pelerin et du Voyageur (Arles, France – though I hesitate to recommend it as the staff could use some help in the polite department…it's a beautiful, affordable, central spot where there are limited options for solo travelers. And to balance out the scales, I made an amazing French friend there!)
Abbey Hostel Genova (Genoa, Italy)
The Beehive (Rome, Italy)

Views
Soaking up the atmosphere of a beautiful place is one of my favorite things about travel. It makes me feel alive, vibrant, and optimistic about our world.
Here are a few memorable views that come immediately to mind…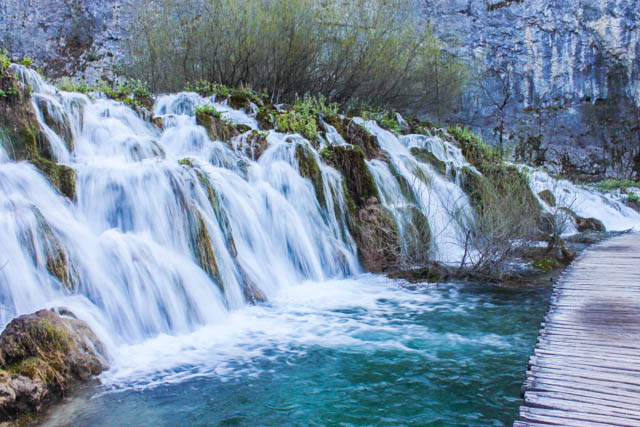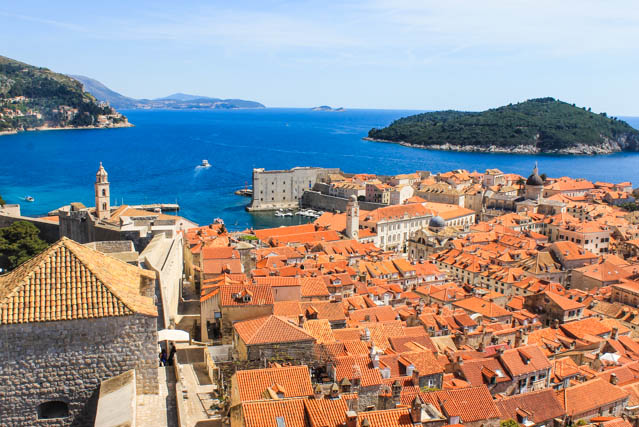 Waterfront in Hvar

Upper Lakes of Plitvice National Park

Dubrovnik from the tram and city walls

Lake Bled, Slovenia

Côte d'Azur from Eze (Le Jardin Exotique)

The Spanish countryside in Álora

Barcelona from Passion Tower of La Sagrada Familia

The alleyways of Andalucia (Córdoba pictured)

Waking up in Costa Brava

Coastal walk in Palafrugell, Cataluynya

By the Onyar River in Girona, Catalunya (La Terra cafe)
The small streets of Provence (Arles pictured)
Looking up in Genoa, Italy
Experiences
Museum of Broken Relationships, Zagreb (Croatia)
Climbing to the Mala Osojnica (viewpoint) of Lake Bled (Slovenia)
Swimming in Krka National Park (Croatia)
Old Bridge of Mostar (Bosnia)


Oyster farming in Mali Ston (Croatia)
Train from Ljubljana to Munich through the Austrian countryside (scenery galore!)
Zagreb coffee shops/Zagreb by night (especially with Secret Zagreb Walks)
Sitting riverside in Ljubljana (Slovenia)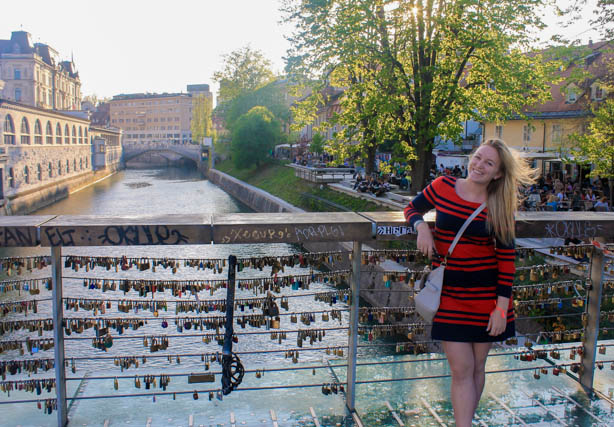 Walking the El Caminito del Rey (Alora, Spain – just reopened!)
Flamenco show in Málaga (not touristy!) 
Wandering the Mesquita of Córdoba (magnificent)
Learning how to Casteller (Catalan human towers)
Yoga in the Sant Clotide Gardens (Lloret de Mar, Catalunya)




Small winery in Costa Brava (Finca Bell Lloc – they make (and raise) every product on site!)
Lunch in a traditional barraca on the beach in Costa Brava
Food Tour: Devour Barcelona
Saturday market in Arles
Discovering Testaccio + Food Tour: Eating Italy
Walking the city center of Rome by night (Best time to see Rome! Please be aware of your safety)




---
While this by no means encompasses my entire time in these countries, I hope it does give you a reason to dream — a reason to plan! — your next trip. Perhaps it will give you a few places or the best European travel experiences for your travel wish list. It's also a preview of what awaits you, dear reader, in the coming months.
For now, whet your appetite over with my piece on European rail travel on Huffington Post Travel.
After all, it's the experiences that make a place and the stories that shape the experience…
Where do you most look forward to reading about? 
---
Disclaimer: As a travel writer, I am often invited to experience destinations, hotels, restaurants, or tours. I only say 'yes' to the ones that truly interest me, and I only share those which I wholeheartedly recommend. I also pay for the majority of my travel out of my own pocket, and I so appreciate the partners who make it possible for me to bring you a wider range of experiences here on the blog.
*Some posts on this site contain affiliate links.  If you purchase something through one of these links, I may earn a small commission at no cost to you. Thanks for supporting the site!