And Why They're Some of the Best Places to Travel in Europe
With all there is to see to this world, I still find myself drawn back to European capital cities over and over again.
In fact, I consider it a high point in my travel life whenever I'm able to visit my top four (all European capitals in the same year Rome >> Barcelona >> Paris >> London; it's only happened twice, but it just happened over the past year!)
Not long ago it was a huge deal — both the time and money investment — to book a ticket to Europe from elsewhere. As it becomes cheaper and cheaper to fly across the pond (I flew to Rome from SFO last month for under $300 whaaat,) I began reflecting on my favorite European capitals to visit. I've listed them below — with the top five being classics many of us know and love, and the latter five being smaller capitals that have really captured my heart as well.
My Favorite European Capital Cities
---
Paris
Ah, Paris. What can I possibly write that would do the City of Light justice?
Paris makes me feel like a different person, in the best possible way. This grand city teaches so many of us how to linger longingly over meals, how to appreciate art whether on a street corner or on a museum wall, how to love being alone.
More has been written on the many appeals of Paris than perhaps any other city in the world. There's a reason for that…don't miss it.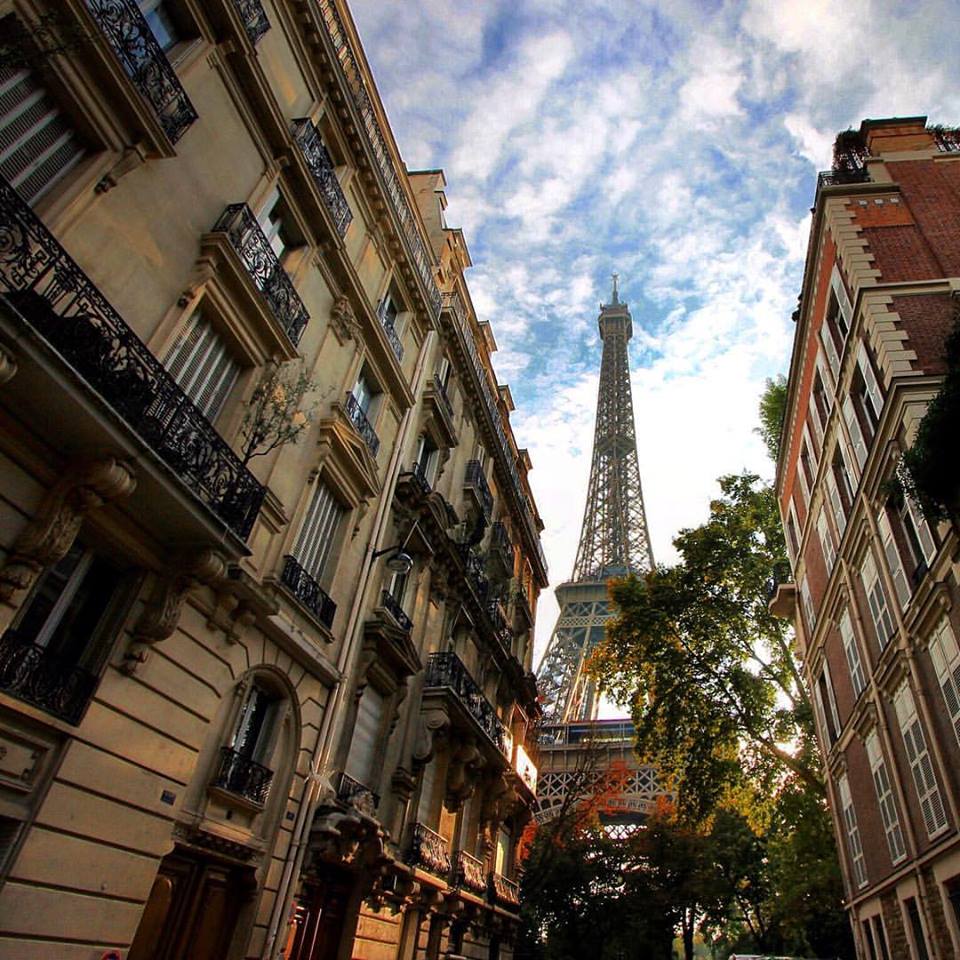 Reasons to Go:
Every bit of Paris holds some beauty. It's a place to take extra pleasure in the simple things, like biking through the streets, picnicking on the Seine, or relaxing in a park.
French culture and language is one of the most immersive in the world. I learn a lot from attempting to understand how they think or feel differently about things than the culture I grew up with, which is a large part of why I love being in Paris so much.
The bistros, restaurants, cafes, and patisseries. The wine, the bread, the cheese…did I mention the wine?
Top Paris Experiences:
See the Eiffel Tower (and climb it, if you so choose.) The Arc de Triomphe, Sacre Coeur, and our beloved (and recently harmed) Notre Dame are other iconic landmarks you don't want to miss.
Visit two of the world's best museums: The Louvre and Musée d'Orsay. I happen to also love these lesser known museums — check out the Musée de l'Orangerie, Musée Jacquemart-André, and the Musée Rodin as well.
Lose yourself in the city streets, absorbing the architecture, neighborhoods, and French way of life as you go. I recommend a park like the Luxembourg Gardens, Tuileries Gardens, Place des Vosges, or the lesser-known Parc Monceau.
Stay: Cobblestone Paris, or Hotel Verneuil (recently remodeled and in my very favorite part of Paris.)
Read more: why you should rent an apartment when staying in Paris. And if you're interested in the best skincare on the planet, what to buy at the French pharmacy.
---
London
A truly global city that is delightfully full of British history and charm, London is both modern and classic at once. The sheer range of experiences — you can go from afternoon tea at the Ritz to curry and street art in East London and back — make this one of the world's most exciting cities to be in, period.
If I had to choose just one city on Earth to live in (besides my current one,) it would be London. The variety of people, lifestyles, events, (and most definitely the British humor,) continues to pull me in time after time.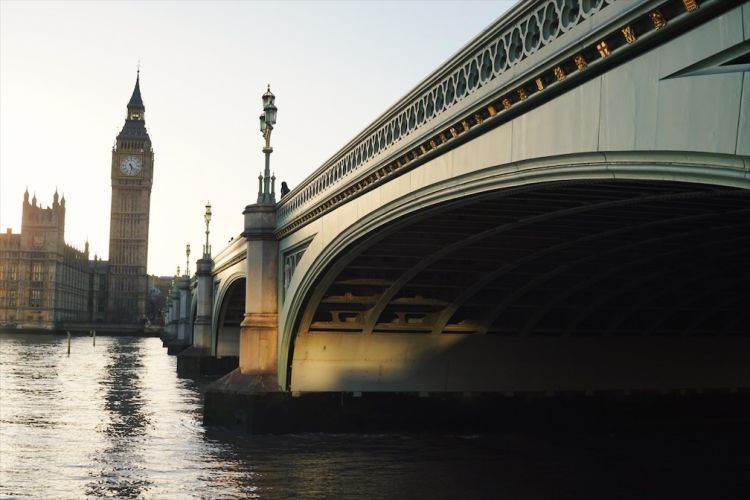 Reasons to Go:
The art, theater, architecture, pub culture, and yes, food — are enough to keep you busy even without hitting the major sights. Might I recommend spending some time making friends in pub?
Most all of the major museums in London are free to enter (and a pure Godsend when I was a student living in Europe, I tell you.)
Don't even get me started on how fantastic the Tube is. It's easy to navigate the massive sprawl that is all of London's various neighborhoods on the orderly and timely Underground.
Top London Experiences
See the English capital's iconic landmarks with your own two eyes, including Big Ben, Buckingham Palace, Westminster Abbey, the Tower of London (my favorite,) and Tower Bridge. If you're short on time or feel overwhelmed at thought of trying to see it all/navigate public transport, the Big Bus Tour is nice for first-time visitors wanting to hit the sights.
Dive into English and global history and culture at one of the main museums. The British Museum, Tate Britain, Tate Modern, and the National Gallery will have you off to a great start.
Explore some of London's best neighborhoods (and their pubs.) I suggest starting with Notting Hill, Shoreditch, Chelsea, Mayfair, or Camden. You can sprinkle in some market visits to enrich your exploration — Borough Market, Old Spitalfields, and Broadway Market are a few that will leave lasting impressions.
Stay: The Hoxton
Read more:London itinerary, where to eat in London, and where to stay in London, and going beyond London.
---
Rome
Oh, the Eternal City. It only took six visits for me to fall in love.
Like many travelers, Rome was right at the top of the places I most wanted to see when I first began discovering Europe. I pictured standing in awe in front of ancient monuments, seeing cute Vespas parked against colored walls, and drinking espresso leisurely on terraces.
Rome is all of these favorite things I hoped for — and more. Still, the crowds and selfie snappers (and if summer, heat) can bring the enjoyment level down for many. I recommend waking up early and/or investing in skip-the-line tickets for major sights. Remove the modern day tourist headaches and you'll skip right to the many fascinating layers of Rome that make it, well, eternal; and one of the most special places on the planet.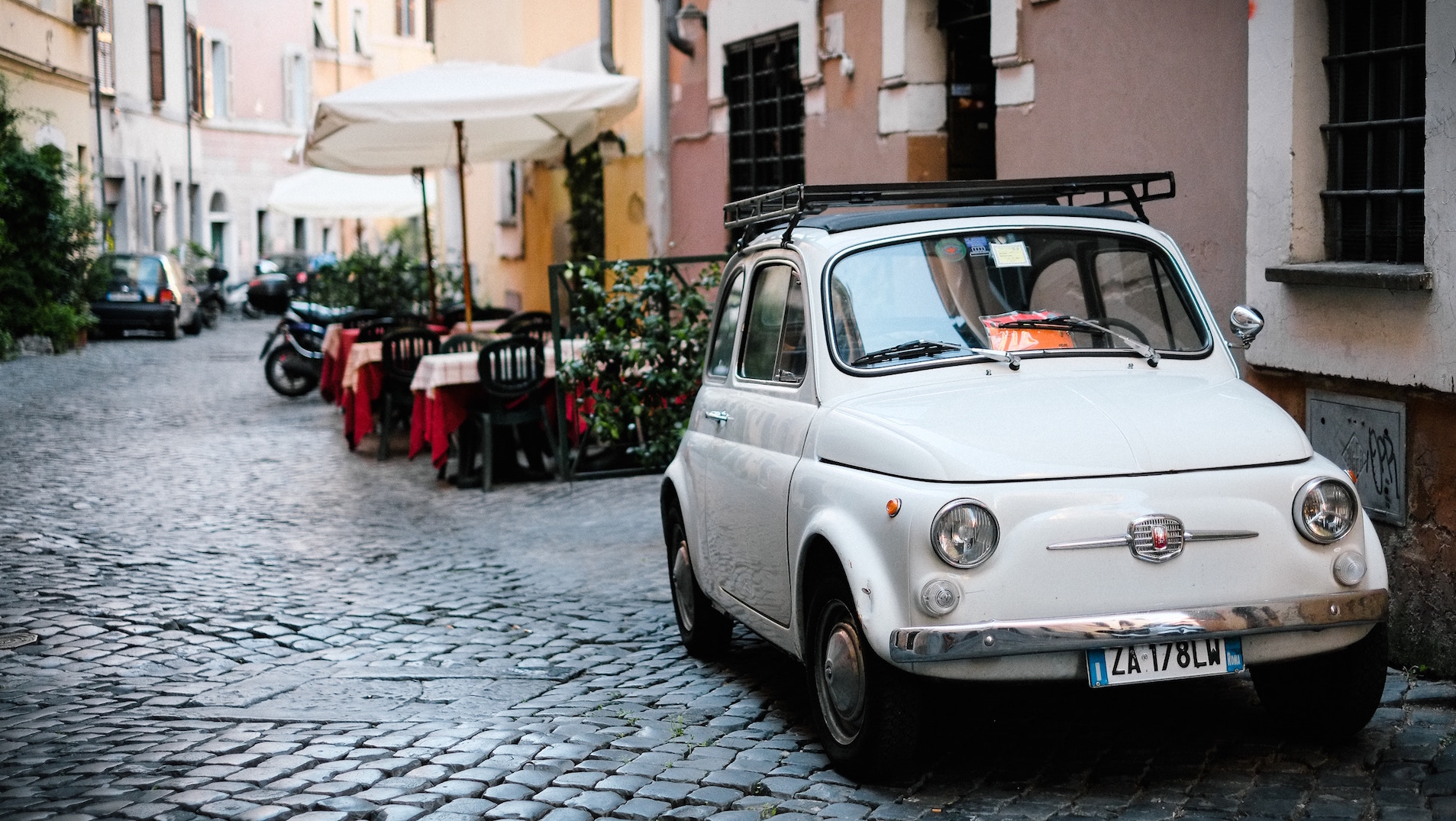 Reasons to Go:
To have the chance to walk alongside some of the world's most ancient ruins and the backdrop of modern Rome. There may be no other city in the world with as many layers of history and meaning as Rome.
To eat the food. Pasta, pizza, espresso, gelato…
To discover Rome's hidden treasures. From courtyards and fountains to painted churches and narrow alleys, Rome is a city with secrets that are a delight to wander and find.
Top Rome Experiences:
See the ruins: visit the Colosseum, Roman Forum, Pantheon, and Trevi Fountain at a minimum. (Go at sunrise or opening time for beautiful light and to avoid crowds!)
Relax in a piazza: Choose one or a few and sit and sip from a cafe or with a book on a bench and watch Rome go by. Try Piazza Navona, Piazza del Popolo, or Campo de' Fiori (the only piazza where a market, not a church, is the focus.)
Tour the Vatican: from the outstanding Vatican Museums and Sistine Chapel to the massive St. Peter's Basilica, visiting the Vatican is a must for every traveler to Rome.
Stay: Tree Charme (Trastevere)
Read more: How to Fall in Rome or check out the blog of my good friend Natalie, a Rome resident and author of An American in Rome.
Also see: Rome in Black and White and watch for forthcoming posts from my most recent visit.
---
Barcelona
I'll admit I have a soft spot for Barcelona. I lived with a family there as a student abroad, and had some of the most formative and memorable months of my life in the city.
Admittedly, it's not the capital of Spain — but it is the capital of Catalonia, and my preference as the top city to visit in Spain (I do like Madrid, too!) Even though the city is undergoing some major changes at the hand of its popularity and still rising tourism, Barcelona is compelling and lovely and artful in a way that few other cities in the world are.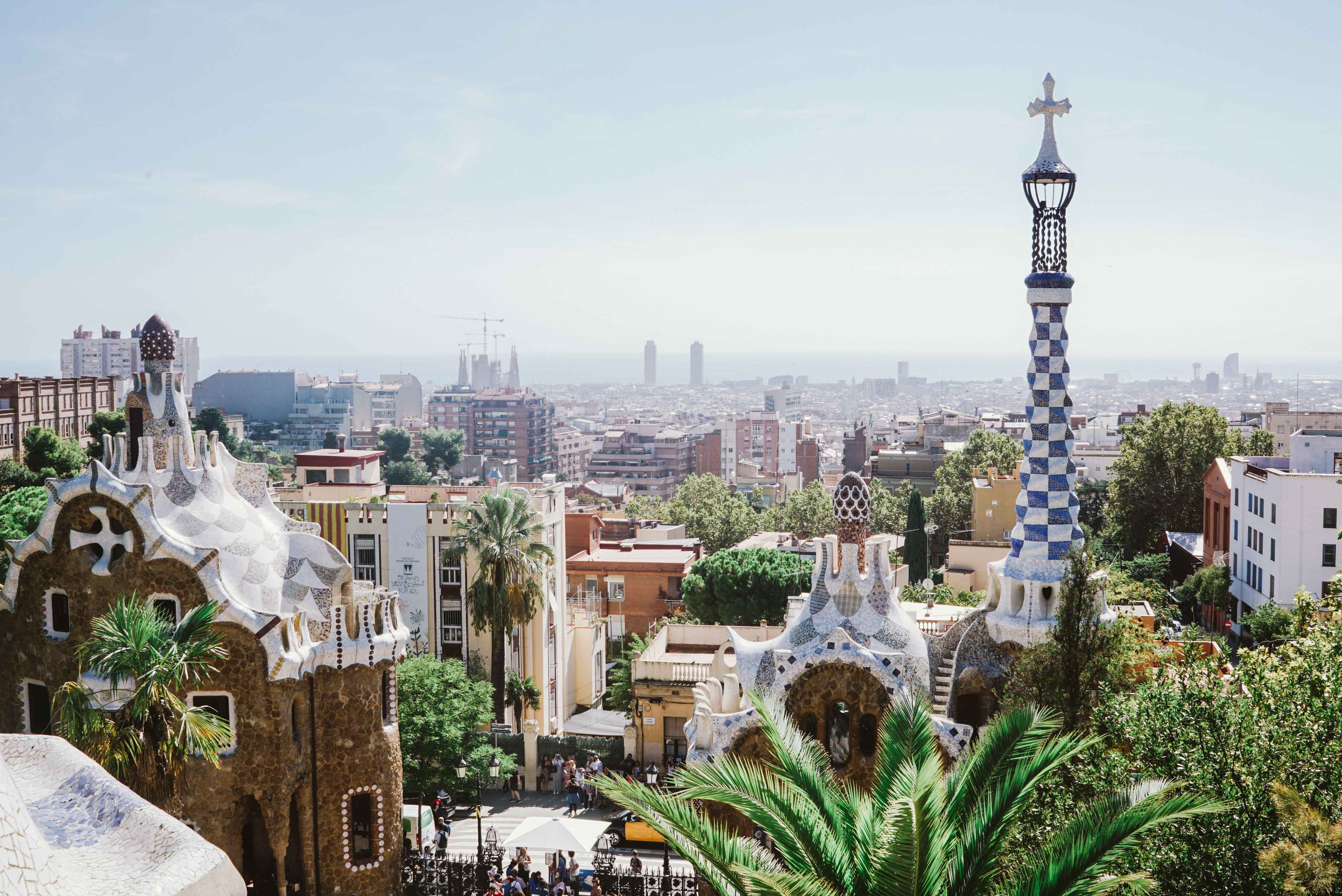 Reasons to Go:
Barcelona has it all — beach, city, mountains. It has relaxation and nightlife, food and drink. I think the unbeatable combination of atmospheres it offers is one of the reasons it has grown so much in popularity.
Catalan people are some of the loveliest I've met on my travels, (especially in cities.) They are proud but also warm and open to telling you about their city and their culture.
The food and architecture is some of the most unique and creative in all of Europe (in my humble opinion.)
Top Barcelona Sights
Visit Gaudi's masterpieces — including the famous La Sagrada Familia, La Pedrera, Casa Batllo, and Parc Guell.
Spend the day out in Barcelona's tapas bars, or the night out at its clubs (if that's your jam.) I've never had quite as much fun as in these two places. Don't leave without eating and drink at El Xampanyet!
Stroll through the Gothic Quarter, a labyrinth of stone streets that contains much of Barcelona's history. Walk through El Born — my favorite Barcelona neighborhood — down to the beach.
Stay: The One Barcelona
See also: Barcelona in Black and White
---
Athens
I was told many times that I probably wouldn't like Athens, so I wasn't expecting much. As beautiful as the Greek Islands are, I ended up extending my stay here to immerse myself further in the city — which is much more than just the Acropolis and the departure point to Santorini. Make sure that you make a point of spending at least a few days getting to know the Greek capital. (I think you'll fall in love, too!)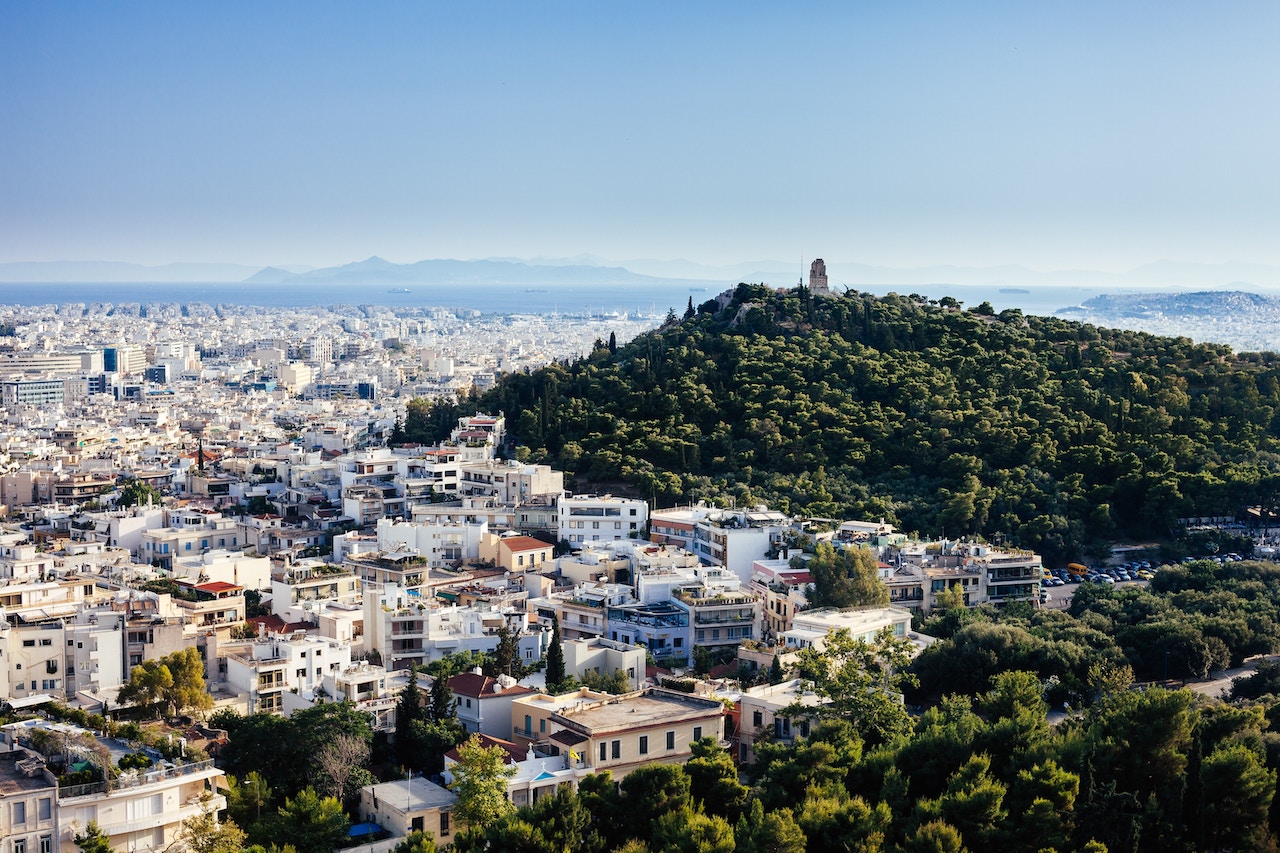 Reasons to Go:
Absorb the history of ancient Greece at sites like the Acropolis (and its wonderful museum.)
Athens has some of the best street art, markets, and food out there. Look up and around for rooftop bars with views at night, too.
If you're craving a day of Greek island life (and let's face it, who isn't) you can still take a quick day trip to the fantastic island of Hydra.
Top Athens Experiences:
Soak in the glory of the Parthenon at the Acropolis and learn more at the stunning Acropolis museum. Don't miss the Ancient Agora or Temple of Olympian Zeus, which are two impressive sights both included in the Acropolis ticket price.
Explore the streets of Monastiraki, a favorite Athens neighborhood for its flea market, views of the Acropolis, and many delicious tavernas.
Take in a film at the Cine Paris, an outdoor movie theater with incredible nighttime views of (you guessed it) the Acropolis.
Stay: A is for Athens (fantastic rooftop bar here too!)
---
Lisbon
Lisbon is another European city I didn't expect to love as much as I did. Although the good word is spreading, Lisbon remains affordable and relatively non-touristy compared to many of the other destinations on this list. It's full of all the top draws to Europe — architecture, culture, and cuisine — without many of the downsides (costs, crowds, catering to visitors.)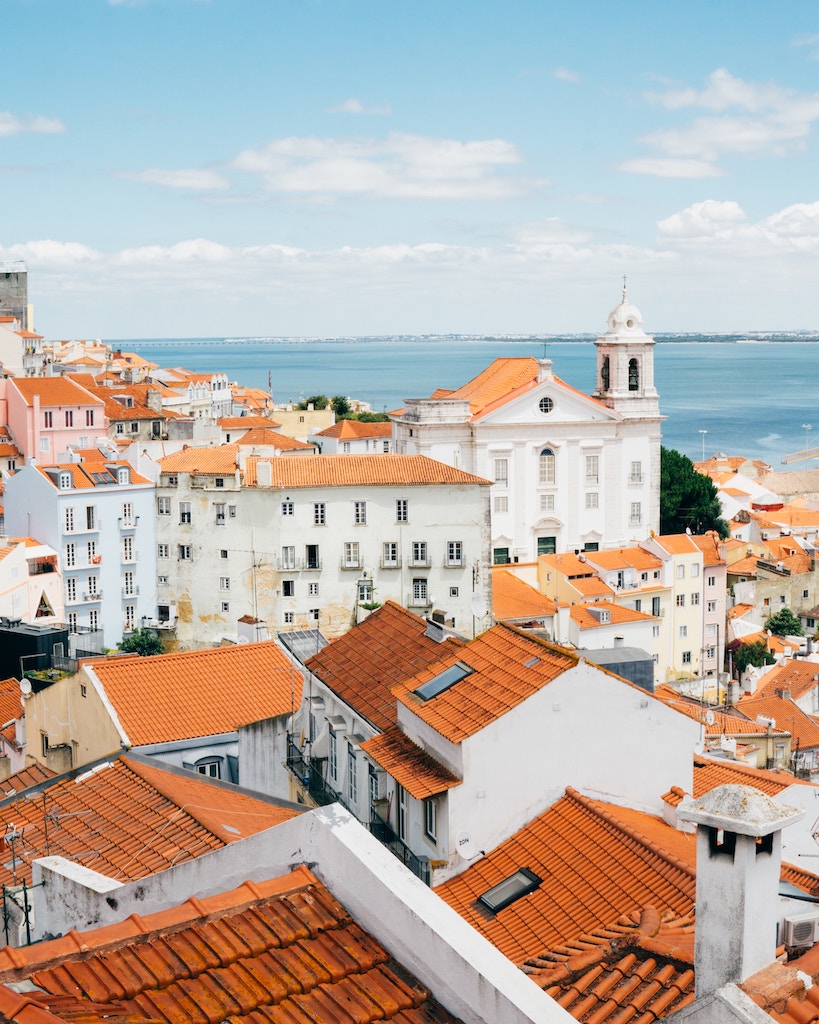 Reasons to Go:
City views: there are more opportunities to see the beautiful Lisbon rooftops from above than in most cities.
Costs: As mentioned above, Lisbon is one of the European capitals where you'll get the most bang for your buck (or Euro.)
See some of Europe's most beautiful castles with a day trip to nearby Sintra.
Top Experiences in Lisbon:
Walk around in the Alfama, the oldest and one of the most beautiful districts of the city with stunning architecture and heaps of traditional corners and cafes.
Speaking of architecture, keep your eyes peeled for azulejos, which are the beautiful painted ceramic tiles adorning many of the city's iconic buildings.
Eat and drink some of Portugal's unique culinary treats — from vinho verde (green wine!) to pasteis de nata (a fantastic custard tart.)
Stay: The Lisboans Apartment
---
Ljubljana
Of all the European capital cities I've visited, Ljubljana was perhaps the biggest surprise. The first word that comes to mind when I think of it is…lovely. It's just lovely there.
Perhaps some of it has to do with the fact that the city center is mostly pedestrianized, or that the sidewalk cafes spill out onto terraces, coinciding with long walks along the riverfront shaded by trees. Or perhaps it's just that I hadn't heard much about Ljubljana so I wasn't expecting much. Regardless, this is one European capital city to move to the top of your list.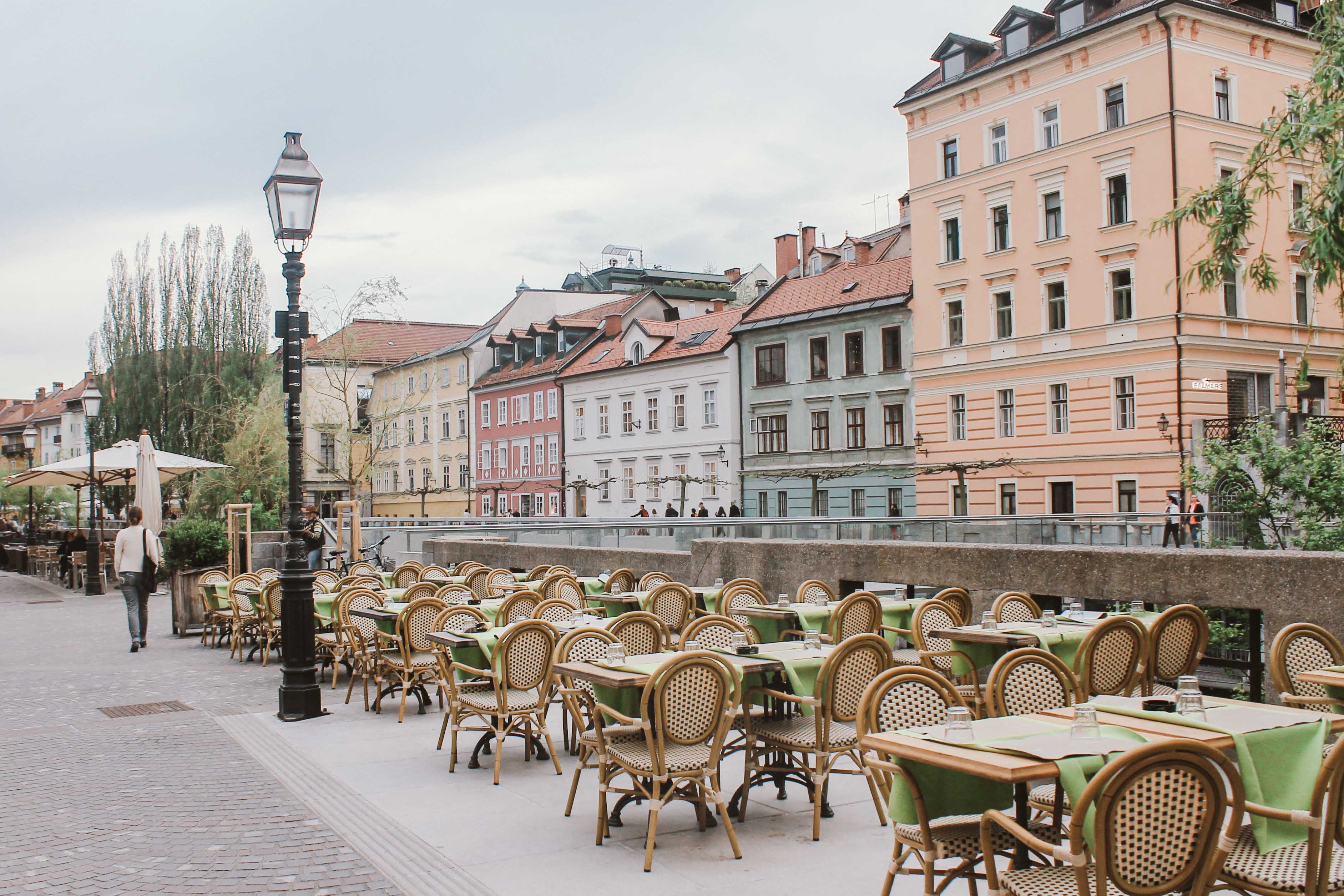 Reasons to Go:
Charm and size. Ljubljana is small but lively, charming yet real. I am certain you will delight in just walking around there.
Lake Bled, one of the most beautiful in Europe, is a short 45 minutes away by car or bus.
Like any great city, there are a variety of local and international restaurants and museums worth exploring.
Top Ljubljana Experiences:
See the city from atop the Castle Hill and walk around Ljubljana Castle. It's especially pretty at sunrise or sunset.
Meet up at Prešeren Square, do some browsing for local goods, at the Ljubljana Central Market, take in the sidewalk cafe culture.
Ljubljana is great for walking, but you can also hire a bike or take a boat tour down the river for different perspectives of the city.
Stay: Adora Hotel
Read more: European Experiences for the Traveler Who Has "Done" Europe
---
Amsterdam
Amsterdam and I are overdue for some more time together, but the city made a mark on me when I visited over ten years ago. From cruising its canals to biking to and from its cafes, Amsterdam seems to leave a lasting impression on many. Go with an open mind, for you will be met with many!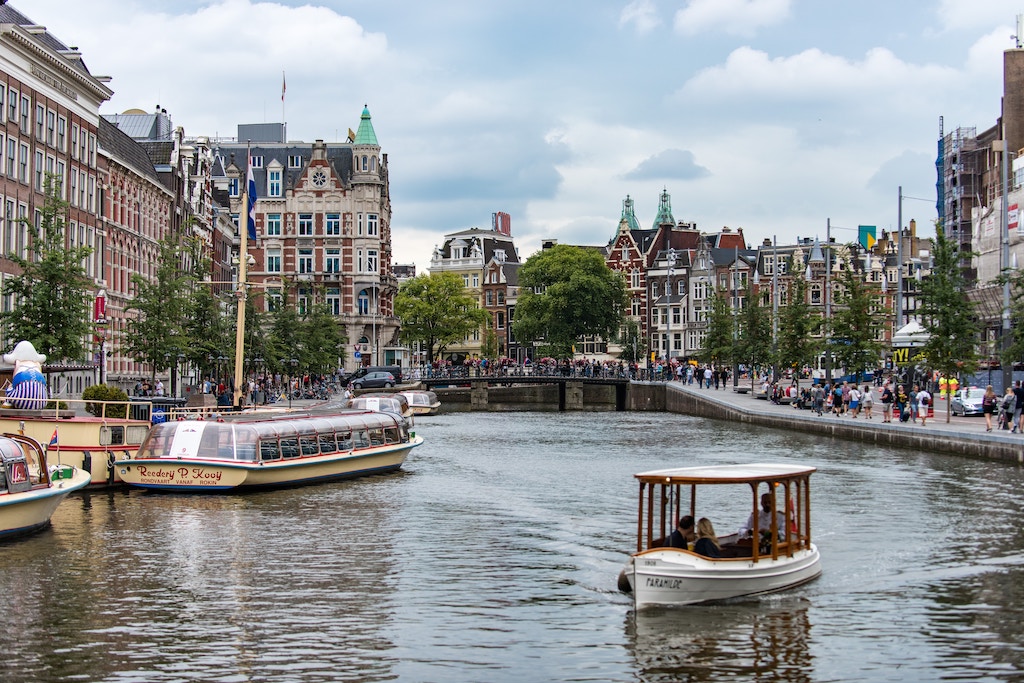 Reasons to Go:
Amsterdam is known for its forward-thinking, friendly locals. Sit in a cafe for a bit and soak up the local culture. (English is widely spoken.)
Speaking of culture, the city is home to some of Europe's best art and architecture.
Check out Amsterdam's local markets, food halls, and parks to experience the best Dutch cuisine and spaces.
Top Amsterdam Experiences:
Explore the variety of neighborhoods. Consider renting a bike! Don't miss Jordaan and consider checking out the Red Light District.
Check out the major must-do sites such as the Rijksmuseum, Van Gogh museum, and Anne Frank House.
Take a boat tour down the canals (and enjoy some local food and drink while you do – many will let you bring your own.)
Stay: Hotel TwentySeven
---
Zagreb
Zagreb, the underrated capital of Croatia, was yet another pleasant surprise as a traveler. Like many of the cities on this list, it's great for cafes, for art, for strolling. People often skip or overlook this great city in favor of Croatia's coastline and the historic/Instagrammable Dubrovnik — but you definitely should not.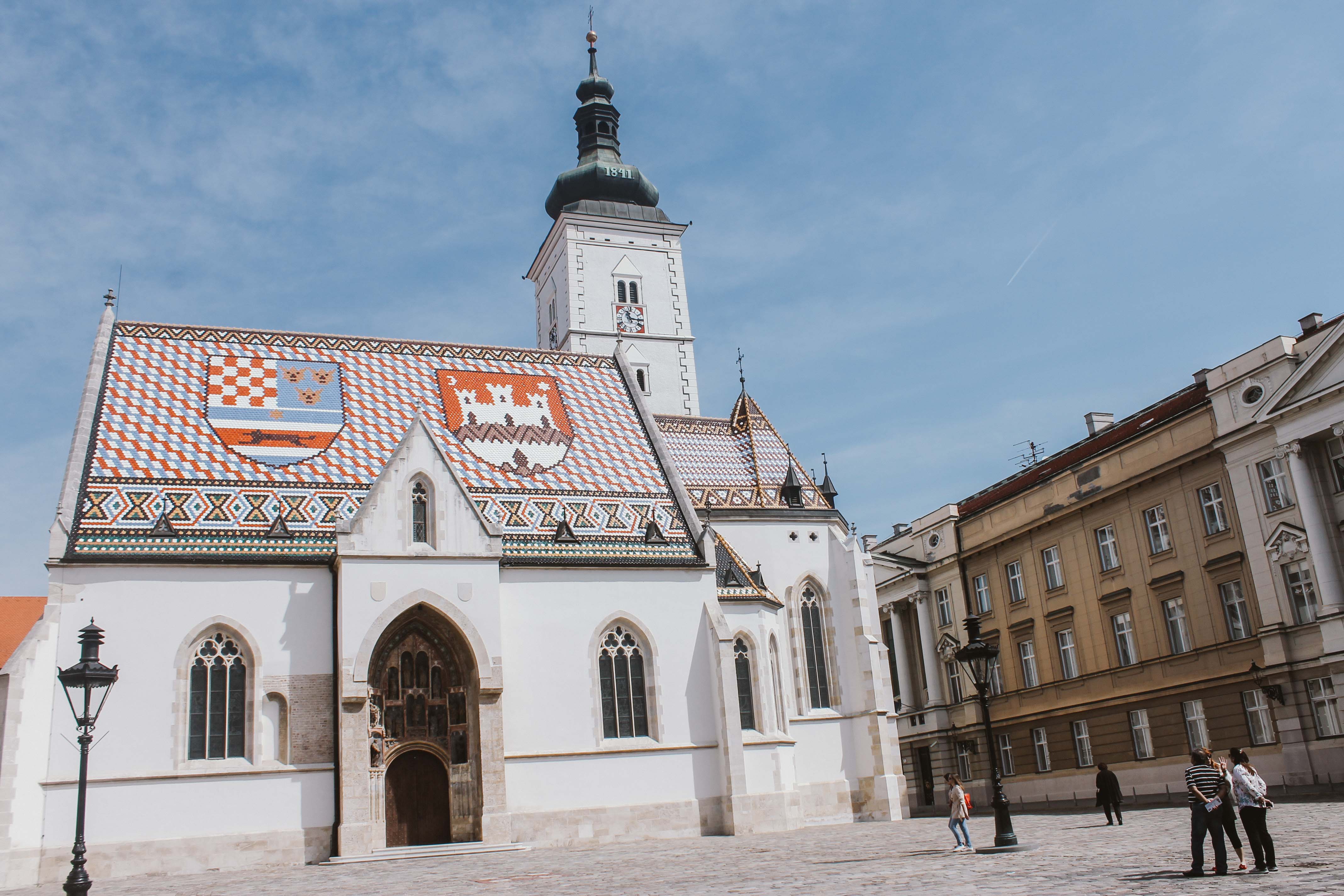 Reasons to Go:
Zagreb's cafe culture makes it worth a visit alone. Croatian wine and beer are both excellent, and typically inexpensive. And if you're a coffee person…this is your city!
You can day trip to some stunning national parks, including Plitvice Lakes and its many cascades.
Word hasn't quite gotten out, so Zagreb is one of few European capitals where you won't see many tourists. (A major plus for me, personally.)
Top Zagreb Experiences:
One of my favorite museums in the world is Zagreb's Museum of Broken Relationships. They've done an amazing job of showcasing the universal complexity of human relationships and experience of heartbreak.
Take in the architecture and city sights, including St. Mark's Church and its iconic tiled roof, the Art Pavilion, Lotršćak Tower, Dolac Market and more. The city is divided into Upper and Lower, so you can explore a little of each
Tour the city with Iva from Secret Zagreb to find hidden courtyards and hear well, secrets and stories of the city.
Stay: Hotel Esplanade
Read more: Road Tripping Croatia
---
Dublin
When I close my eyes and picture Dublin, I can almost feel the pint glass in my hand and hear the sweet sound of live Irish music. As the Irish capital, Dublin is a wonderful introduction to the country and its friendly culture. From historic sites to stunning parks to the insides of pubs, Dublin is endlessly charming and worth visiting over and over.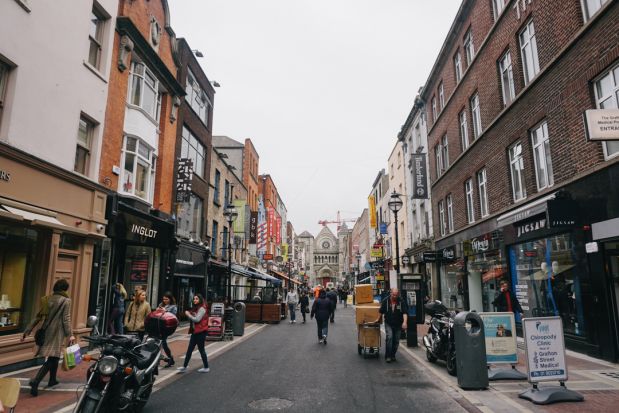 Reasons to Go:
Pubs! It's hard to imagine a better place to experience Ireland's heart than over a pint. Even if you don't drink, the atmosphere, conviviality, and music are reason enough to spend some time in them.
Castles! Don't miss the Dublin Castle in town and the Powerscourt Estate which is a short drive away.
Trinity College Library. The stunning interior of this grand university's library will take your breath away – even if you're not a book nerd like me! Be sure to check out the Book of Kells exhibit on display there.
Top Dublin Experiences
Walk around and take in the sights like St Patrick's Cathedral, O'Connell Street, and the Ha'penny Bridge. Stop for a rest in the beautiful park of St Stephen's Green.
Explore the Temple Bar area. Yes, it's a bit touristy and yes, it is still awesome.
Go behind-the-scenes and see how the iconic beverages of Ireland are made at the Guinness Storehouse (great view from the top, too!) and the Jameson Distillery.
Stay: Merrion Hotel
Read more: Celebrate St. Patrick's Day in Dublin
So that's my list! Did I miss anything? 😉
I'll put together some favorite Asia and U.S. capital cities list together soon, and I'm looking forward to hearing about which places you love most.
Some others I'd like to see, or see again, soon include:
Berlin, Germany
Budapest, Hungary
Riga, Latvia
Copenhagen, Denmark
Stockholm, Sweden
Prague, Czech Republic
Bucharest, Romania
What's the best European city you've been to? Would love to know your favorites!
:: save for later ::