For food (and charm,) travel to the small French towns and villages of Provence and the Luberon
I'm not the first traveler to yearn for Provence. Its many French villages and hill towns are the best places to visit in the South of France. Not to mention its stone castles, hillside olive groves, sidewalk cafes, and lavender fields, all of which are the places travel dreams are made of.
Southern France's cities are also lively and lovely; I particularly love the areas around Marseille and Nice. Yet it's the small towns in France that really give you that Provencal glow, the feeling of soft, golden light carried by a faint breeze. It's the kind that makes you want to skip through fields, or linger on a terrace amongst the streets with the wafting air of fresh pastries.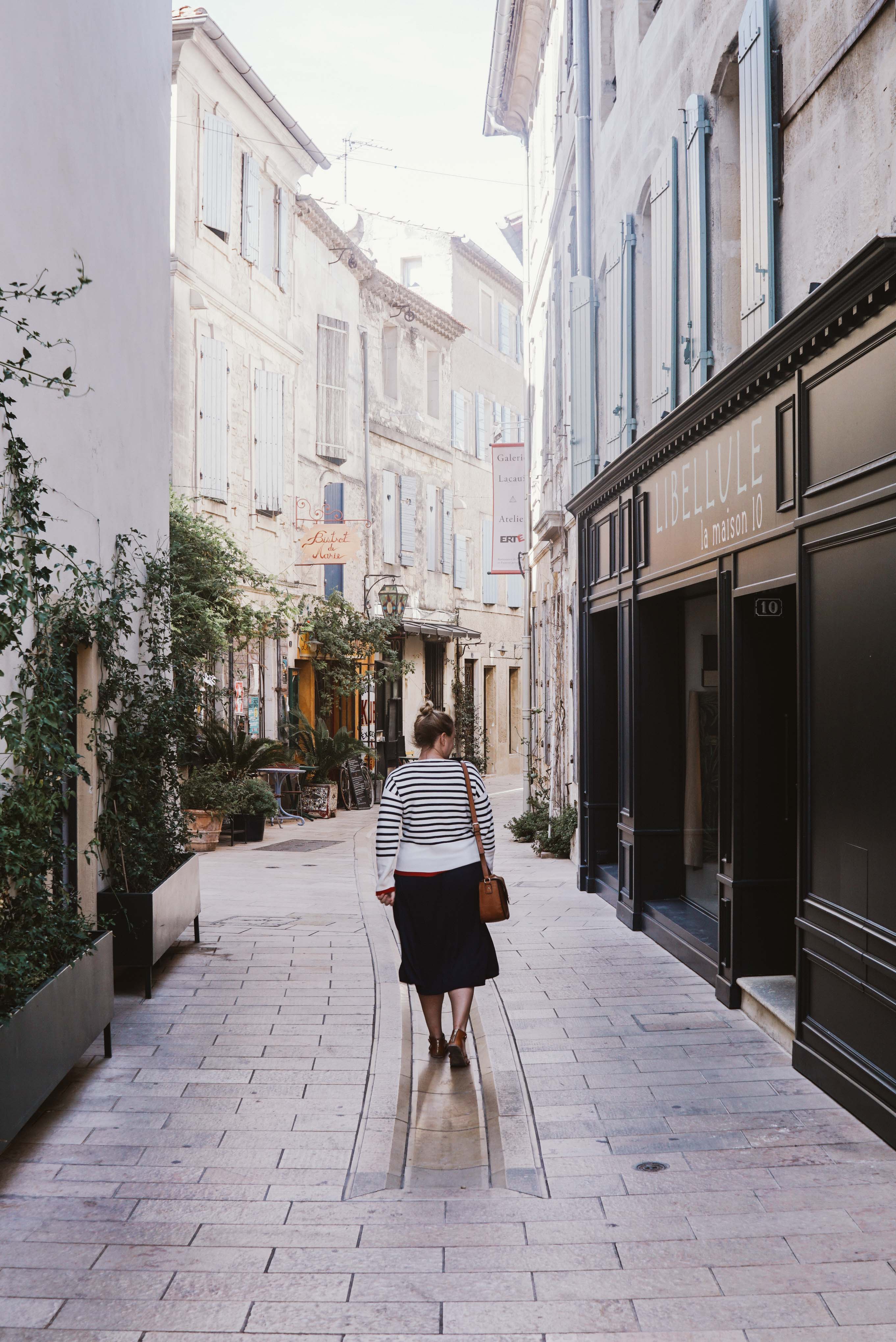 If you're planning a trip, I hope you'll make Provence and its villages part of your stay. Here are the best places to visit in the South of France, designed for a week (or so) depending on how much exploring versus relaxing you want to do.
Provence's Best French Towns, Hills, and Villages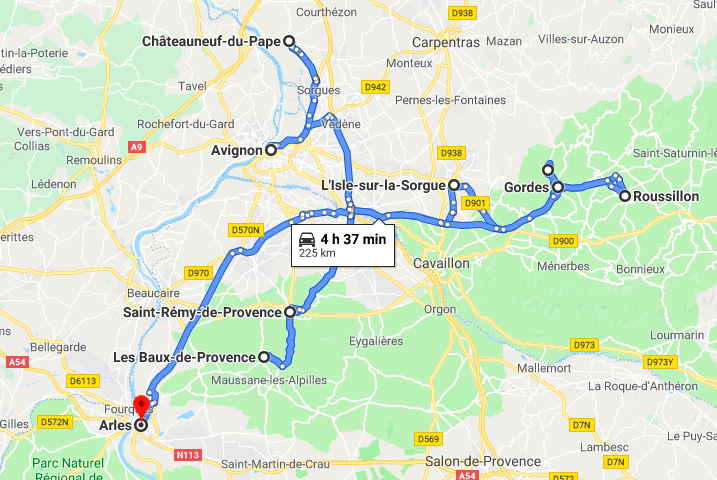 I recommend choosing a base depending on where you want to focus your time. All of the small French towns in this region are within a day's driving distance, but I personally recommend minimizing your driving time (although the drives are quite scenic!) Most recently I focused on the Luberon, and it was my favorite part of Provence to date.
For a home base, I'd choose from Avignon (my personal favorite,) Aix-en-Provence (a little larger French town further south,) or Cassis, if you want to be on the coast. All three towns have that French charm and relaxed Provence feel and are well-located for visiting the rest of the area.
You could also stay in the smaller villages listed below, but I personally like to stay centrally in a bigger area and visit these villages by day.
Avignon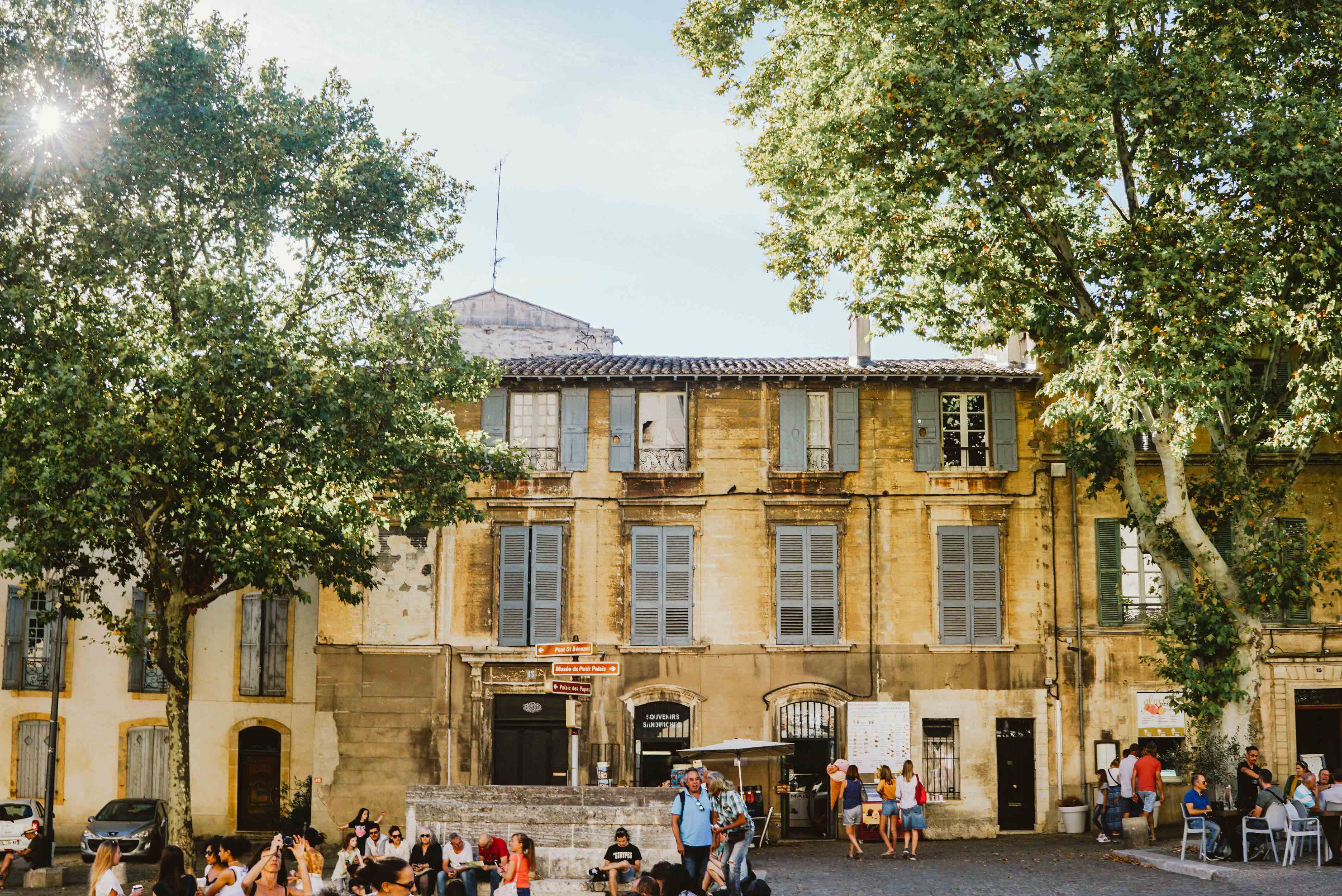 Set on the banks of the Rhône River and endlessly charming, Avignon is a wonderful medieval city that still feels like a small village. There are many great places to dine and sip, streets to wander, and sights to see.
Avignon is a great place to stay, and it's well-connected by train (especially if you're coming from Paris.) I recommend exploring the city center and its open squares, markets, and cafes. Be sure to check out the lively Rue des Teinturiers for some of the most beautiful architecture and best restaurants.
A little-known fact: Avignon was once the seat of the Catholic Pope (in the 14th century,) before returning its hub to the Vatican. You can visit the Palais des Papes in the city center to learn more.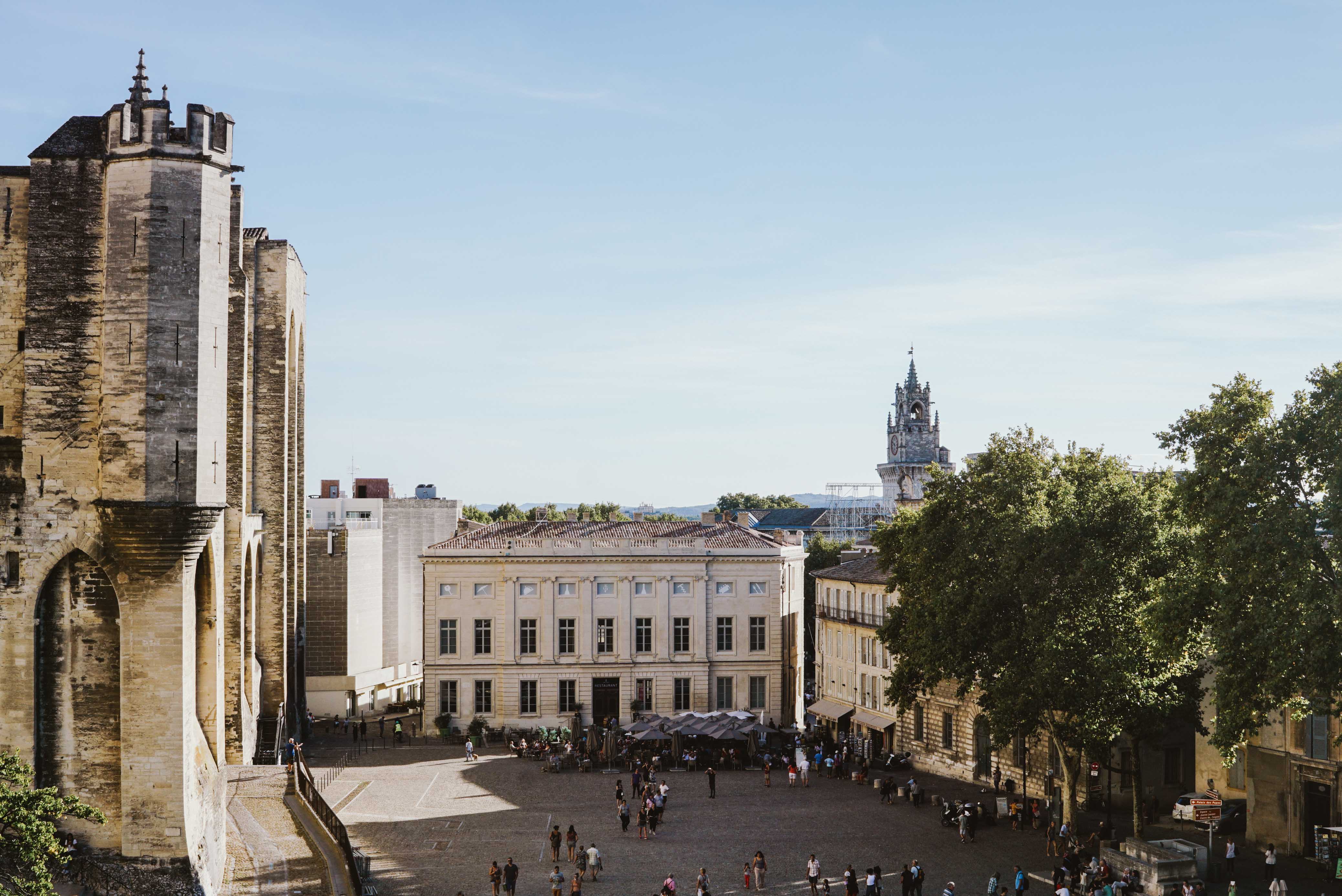 From Avignon, you can easily visit the neighboring towns below. Each has a distinct beauty and landscape, so they all are worth seeing if you have the time!
Gordes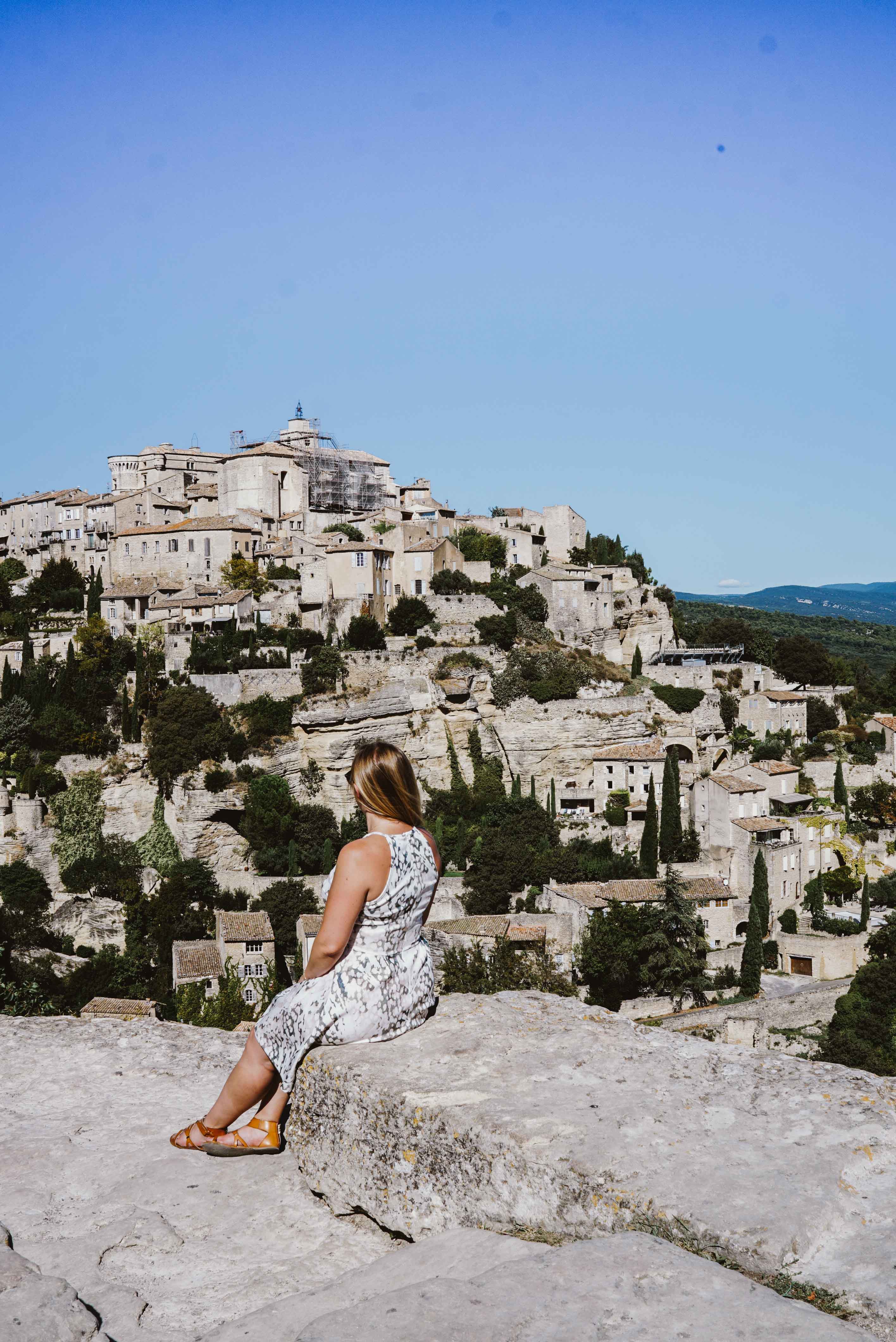 Gordes might just be the prettiest hilltop village in France.
I loved driving here to explore the cobblestone streets for the day and have lunch. I also recommend having a glass of rosé or a cocktail on the terrace of La Bastide de Gordes, which has one of the best views in town.
Don't miss the beautiful Senenque Abbey, well-photographed for its surrounding lavender fields.
Roussillon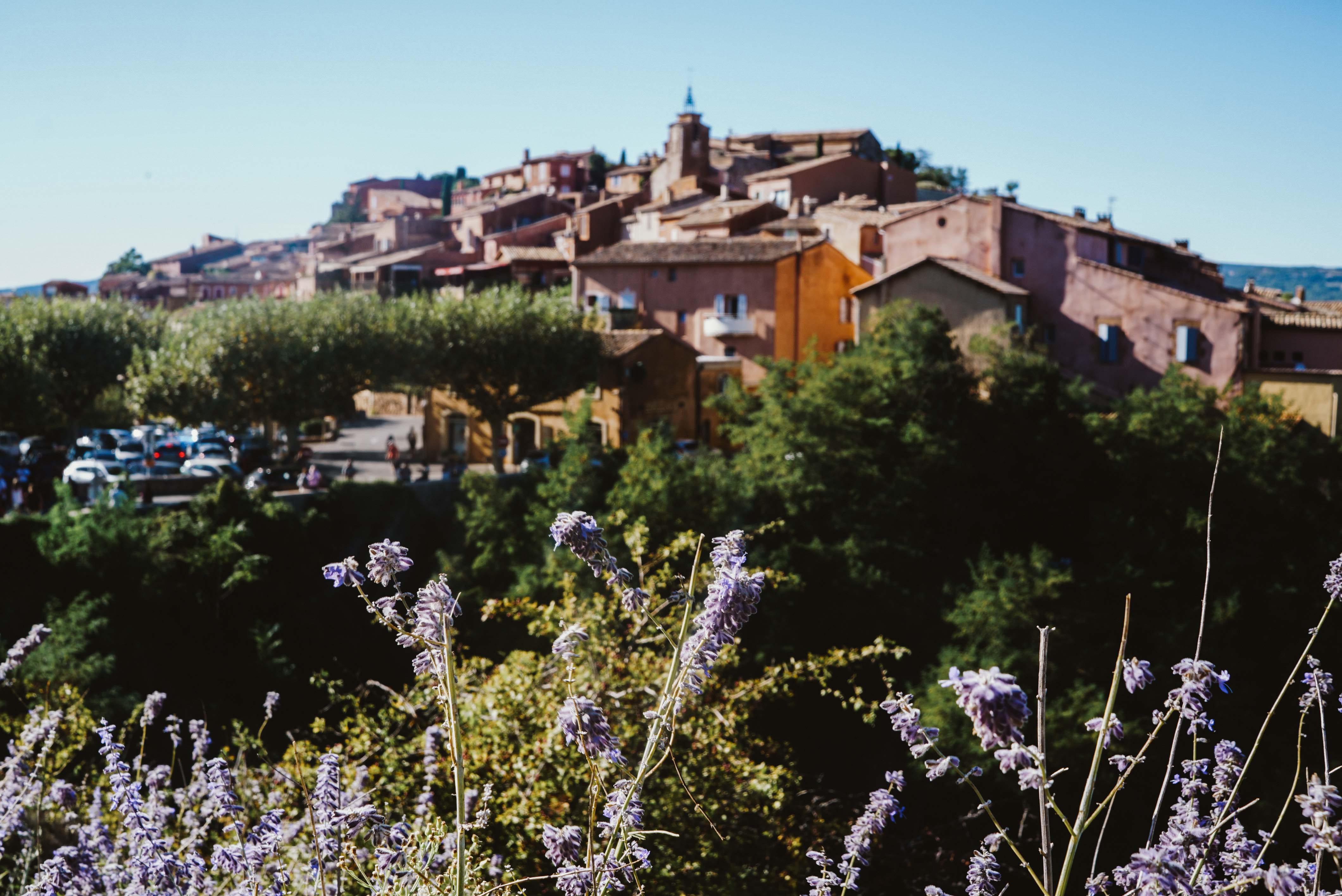 Roussillon is another hilltop village with a distinct feature — its coloring. Built on and around large ochre deposits, the town's buildings have a red-orange tint from all the clay.
Aside from checking out the village, you can walk the nature trails amongst the ochre cliffs.
L'Isle sur la Sorgue
A quick stop on your way back to Avignon, L'Isle sur la Sorgue is best known for its antique shops and markets. The 'island' town got its name from the canals running through it.
The largest of the antique markets takes place on Sunday morning – prepare to arrive early if you are driving and will need parking.
---
Saint-Remy-de-Provence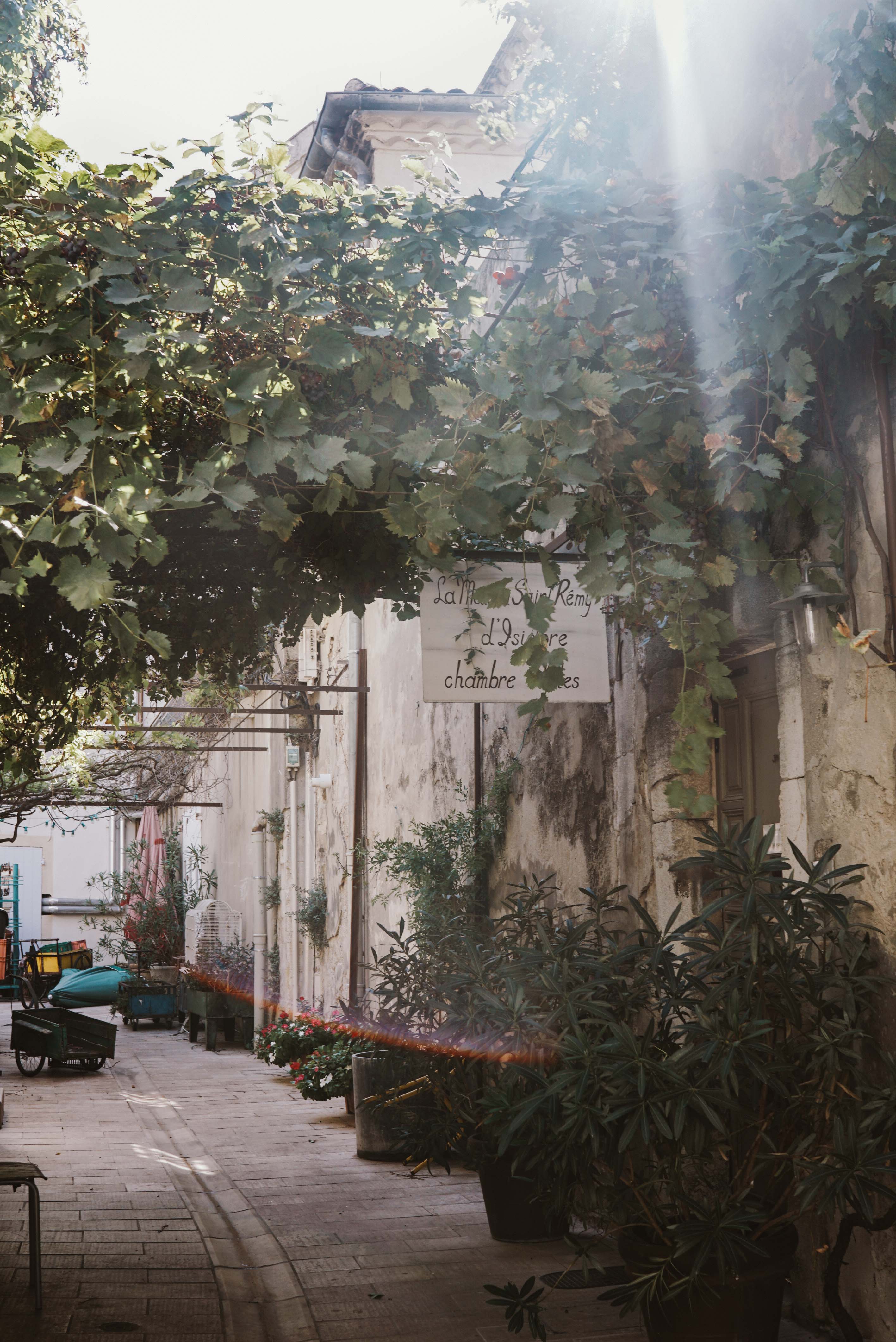 A little farther south from Avignon is this wonderful Provencal town. I thoroughly enjoyed dining (and even doing a little shopping) here. There is a truly delightful chocolate shop called Joël Durand that is a must.
Les-Baux-des-Provence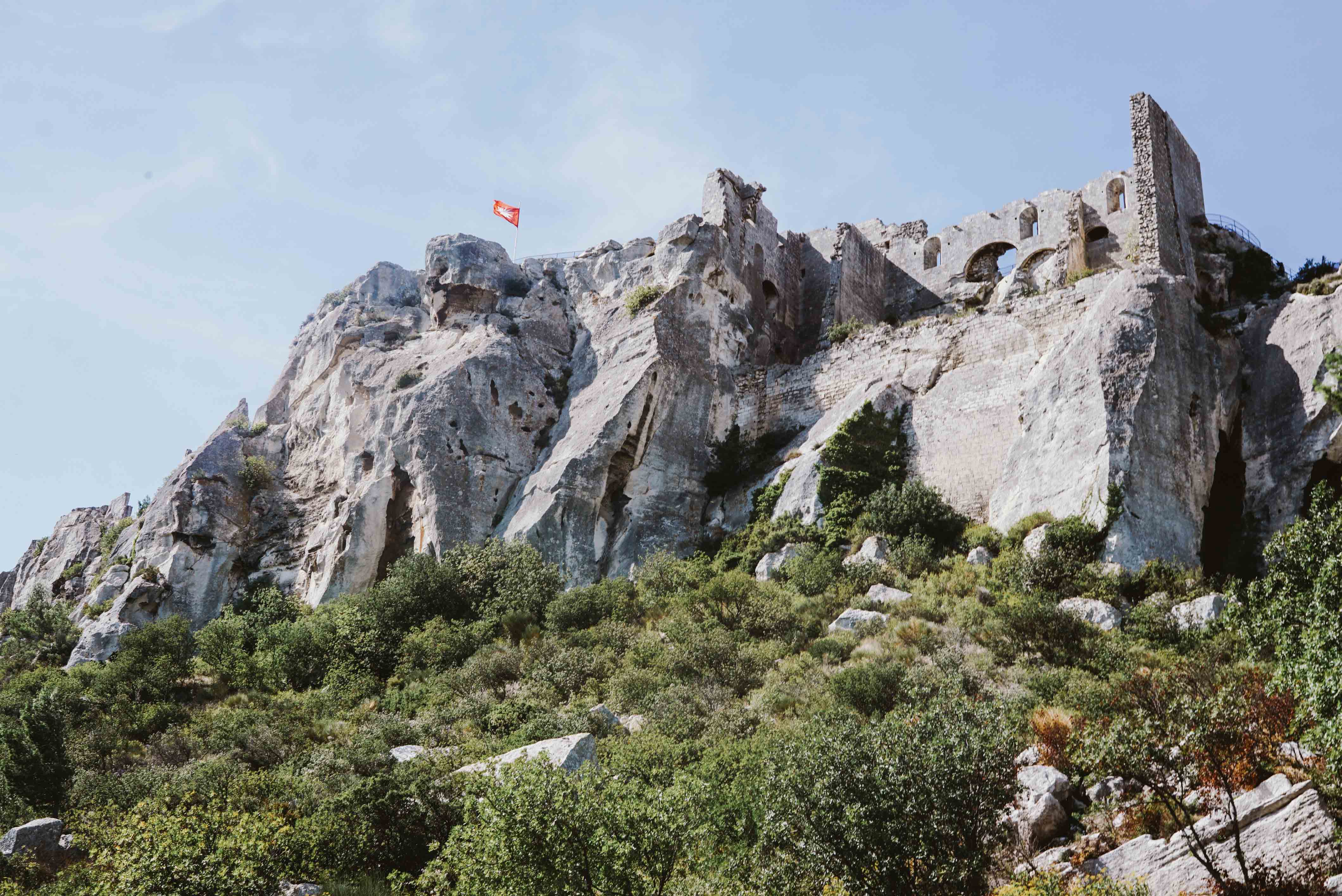 Similar to Gordes, this tiny village on top of a bed of rock is frequently noted as one of France's most beautiful towns. There are only 22 residents atop the rock, but there are winding cobblestone streets and panoramic views for the visitor.
Arles

I stayed in Arles on one of my first visits to Provence and enjoyed the market, Roman amphitheater, and galleries. If you recognize Arles, it may be because Van Gogh lived here and painted some of his most iconic works of the town.
French Towns: Coast and Nature Focus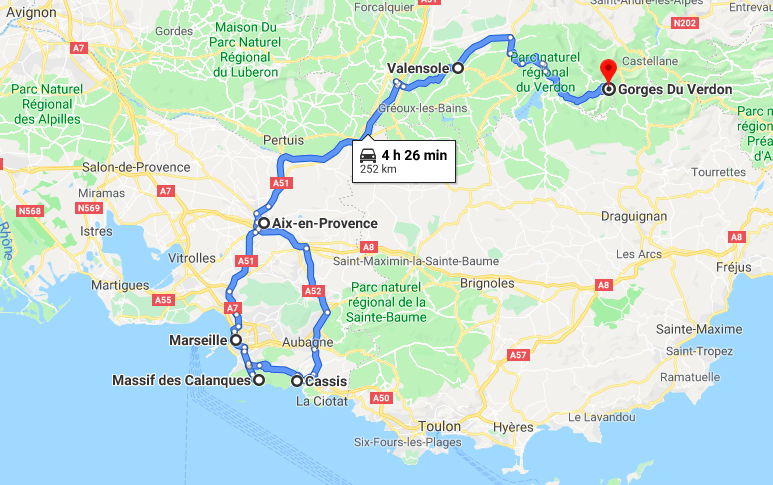 Aix-en-Provence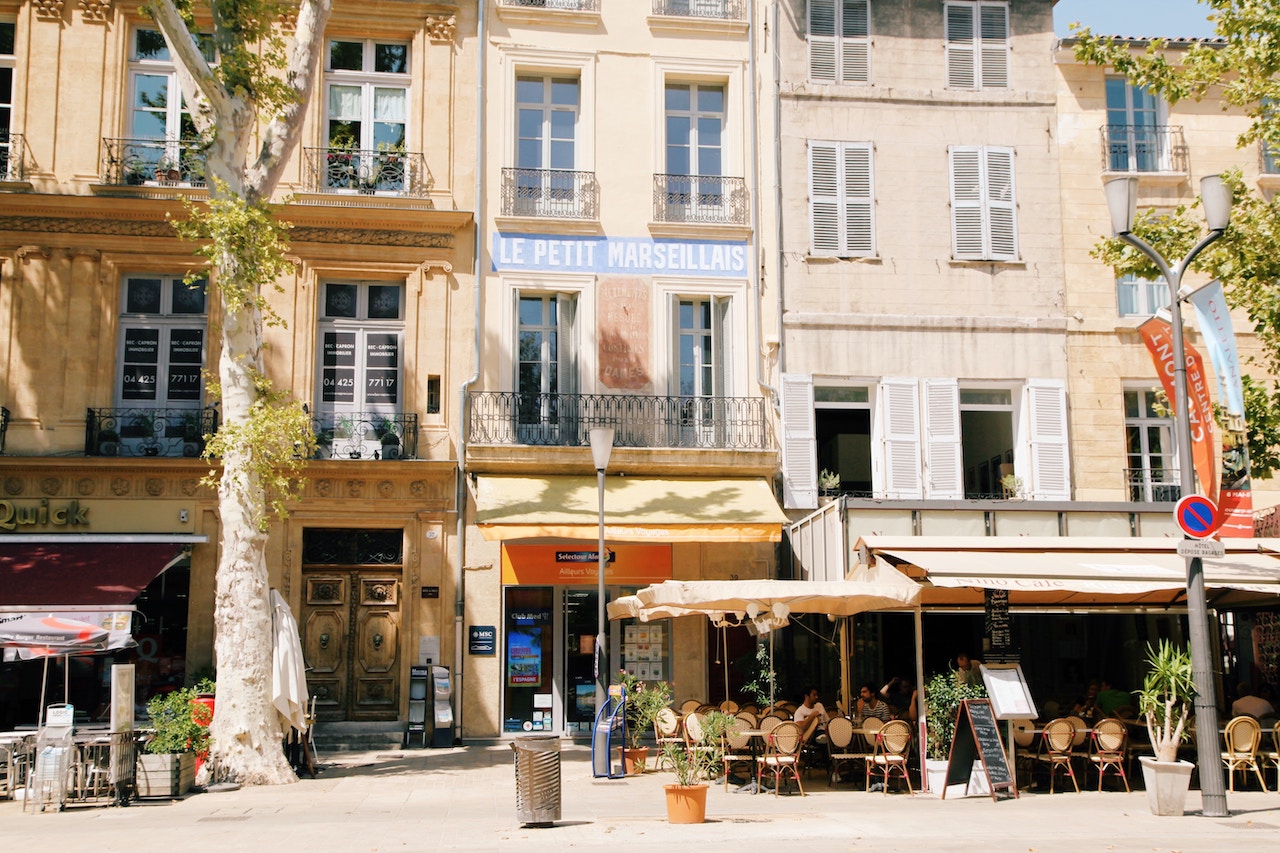 Aix is known for its 1,000 fountains, its wide boulevards and Cours Mirabeau, and sidewalk cafes. It has captured the hearts of artists, writers, and intellectuals who have flocked to the town for centuries.
Cassis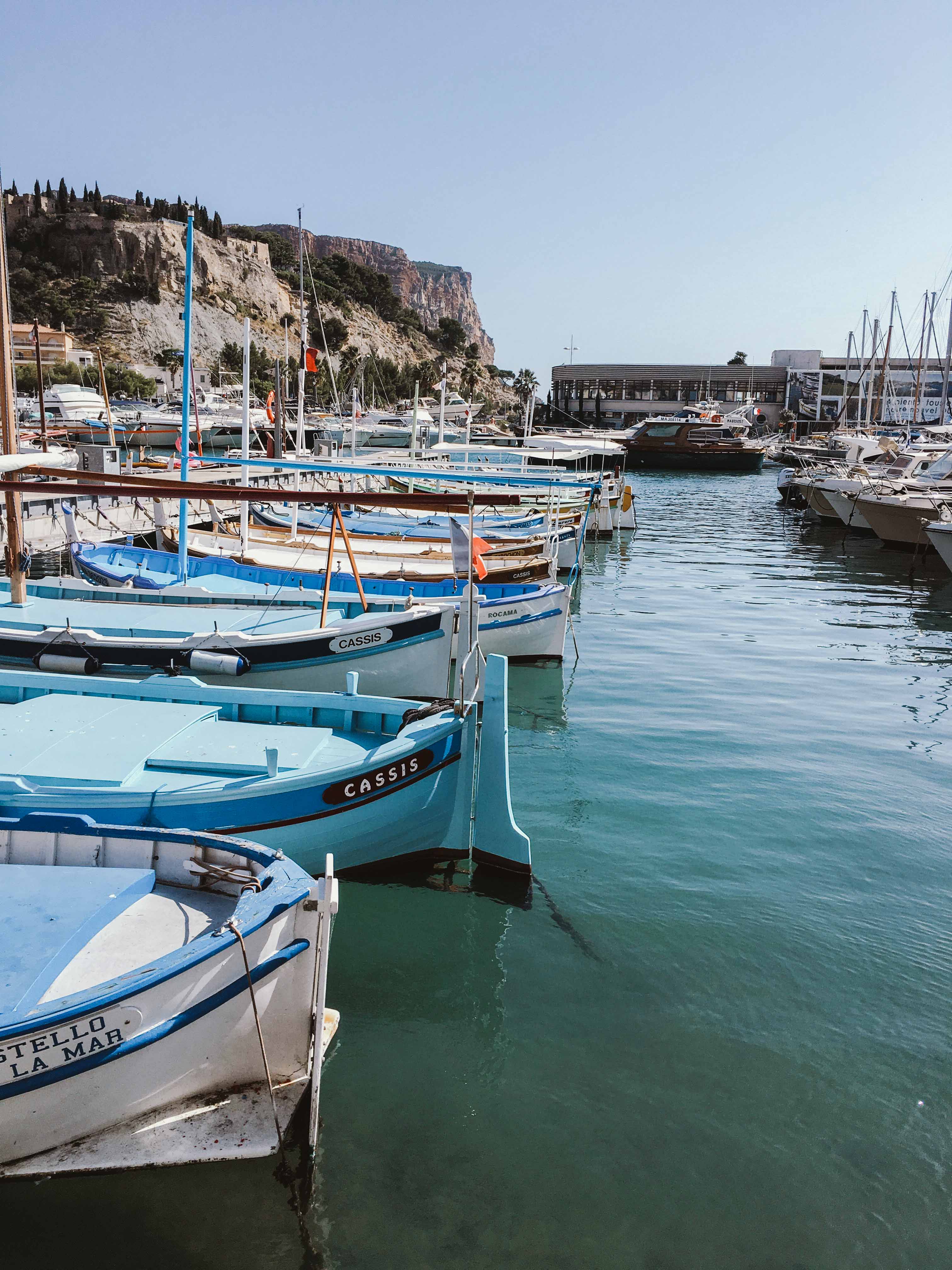 A seaside town on the Mediterranean coast, Cassis is just as romantic as it sounds. It's a great village to see not far from Marseille. Try some fresh seafood at one of the cafes.
Massif de Calanques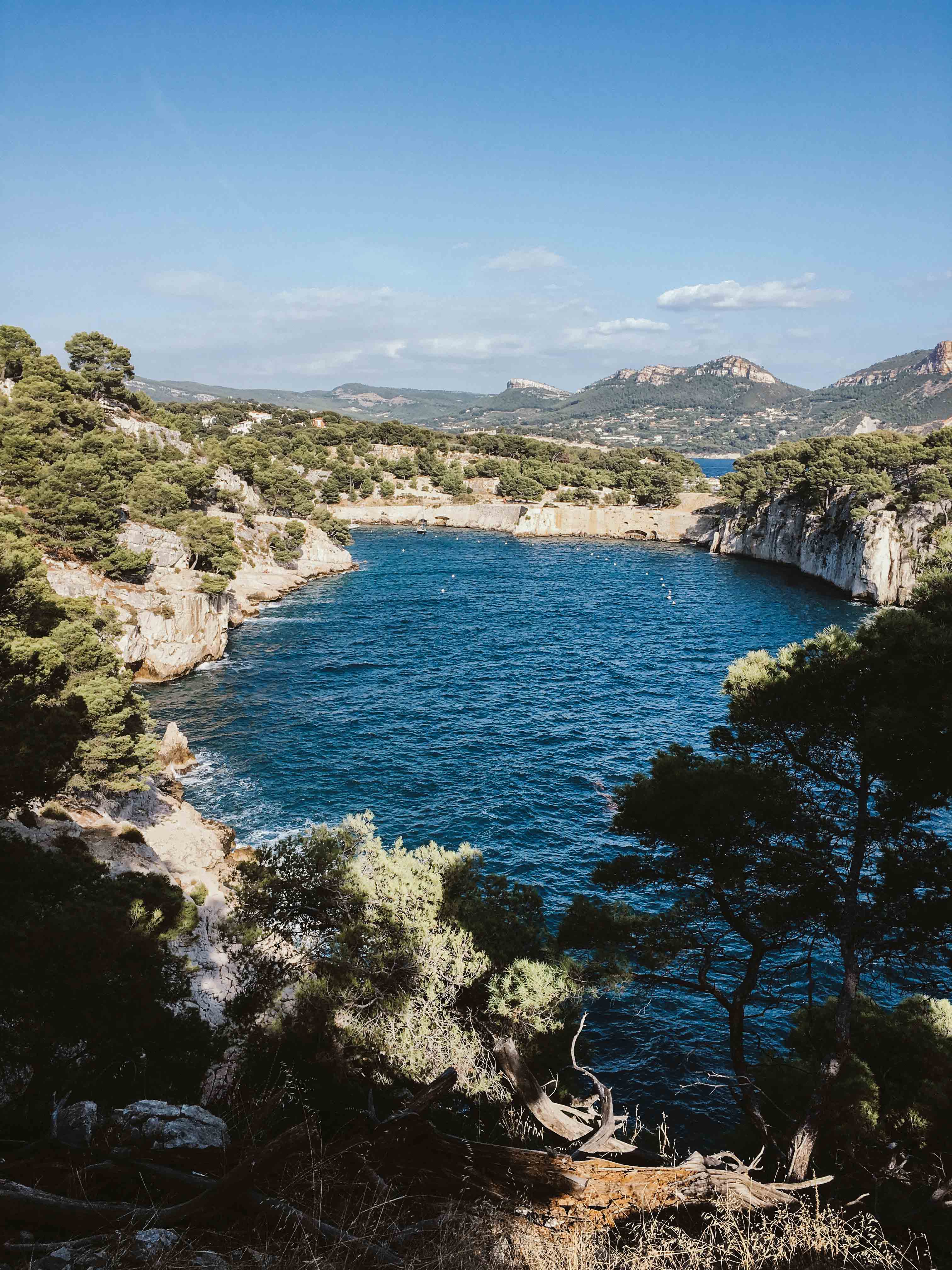 Many visitors to Provence seem to miss these coastal coves and inlets, but they are part of one of the country's most beautiful national parks. You can opt either to hike or boat alongside the cliffs, stopping to rest at a beach or climbing a hill for some heartstopping ocean views. You can also walk the path from Cassis to the Calanque d'En-Vau, one of the most picturesque.
---
For more of the best South of France destinations, check out:
For wine, Chateauneuf-du-Pape
For lavender fields (seasonal,) Valensole
For nature, Gorges du Verdon
For more of the Côte d'Azur, Villefranche-sur-mer and Eze (both just outside of Nice.) The seaside cities of Antibes, Monaco, Cannes, and Saint-Tropez are all options as well.
And for more: Provence reading.
---
Bon voyage mes amis!
:: save for later ::