A Build-Your-Own Itinerary for Both First Time and Repeat Visitors
Ah, London. The global city with its uniquely British charm. There's no place quite like it, and with each visit I come to know and love it all the more.
So when the call came to explore the city on a scavenger hunt-type challenge, I jumped at the chance. Flights to the UK from the US are at an all-time low (I once said I'd fly there in a heartbeat if I could fly under $600, and my friend flew out to join me from SF for only $400 roundtrip.) That combined with a (finally) favorable exchange rate for the dollar made for a visit in which London became more accessible than ever.
What follows is a collection of my favorite spots in the British capital — those I recently discovered on this unique latest visit, as well as tried-and-true favorites that I never skip. With so many options, you can choose-your-own-adventure based on your style and interests.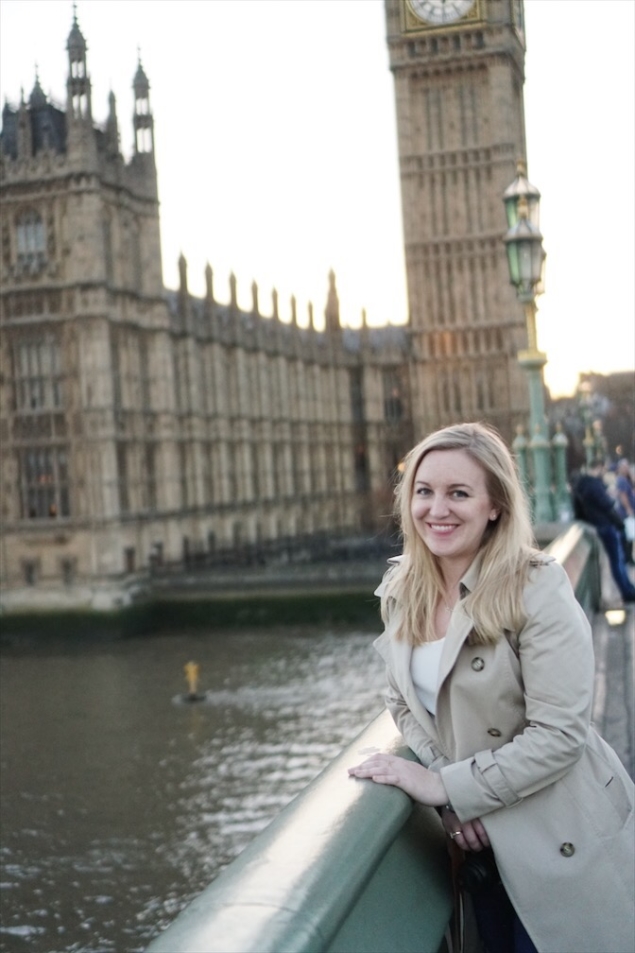 Why one week? I've often said that one week is ideal for exploring London. Whether a first-time visitor or a frequent traveler ready with Oyster card in hand and favorite pub in mind, there is always so much to do and see. A week allows you to discover different sides of the multi-faceted city at a somewhat relaxed pace.
It used to be that London seemed so expensive (especially for Americans,) that each minute had to be maximized to justify the high cost. Yet it wasn't until I slowed down a bit, relaxed my agenda, and experienced the city as friends who live there do…that I really came to understand it. With a lower exchange rate than ever before, it's become less of a luxury to see London in this way.
No matter your approach, here's the general idea I live by when I've got one week in London:
Recipe For a Lovely London Day
Tea + POI (place of interest) + long meal or more tea + next POI or lounging in the park + aimless wandering + pub = London happiness.
The part-time traveler's balance is deciding what requires planning and structure, and what can be left open and flexible. For this reason, I've listed below some highlights of what you may want to see or experience in this great global city. Instead of listing out day-by-day and hour-by-hour (you can find many of these online,) I'm sharing a gentler, more self-driven approach to discovering all that makes London one of the finest cities on the planet.
My experience as a first-time visitor (or, in guiding them) proves to be quite different from what I do now that I visit regularly, so I've divided this guide into two parts. I've included answers to your most frequently emailed questions, and while I'm no local, I have perhaps more experience visiting London than any other city!
First up, first-timers!
First Time Visitors to London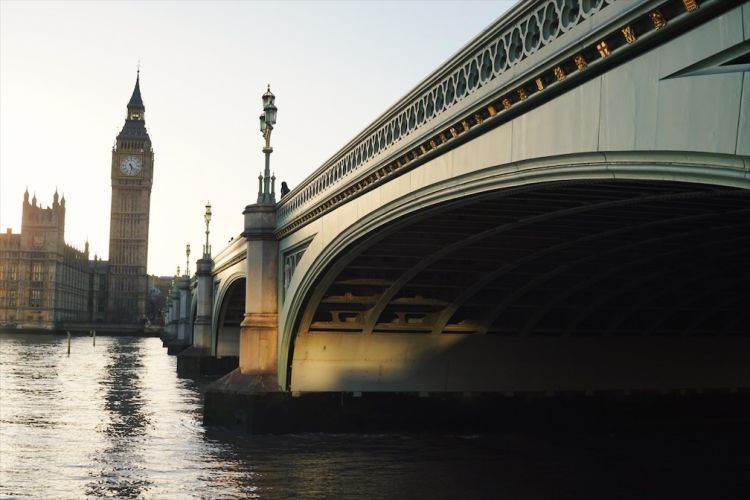 Generally first-time visitors to London want to organize their days around what they'll see, as opposed to where to eat (guilty) or which neighborhood to explore. There are many good apps these days that can help you plan your trip, but what I find most helpful is to drop pins or save starred places on your map app of choice. This way you can view everything that is close together and spend less time transitting between.
Must See
Big Ben and Parliament
Westminster Abbey
Buckingham Palace (wave hello to the queen!)
All the museums! The National Gallery, British Museum, and Tate Modern are tops.
The Tower of London and Tower Bridge
Notes:
Consider the London Pass if it makes sense for the attractions you plan to go to.
A double decker bus ride is a great way to see lots in a short amount of time (did this on my first ever visit.)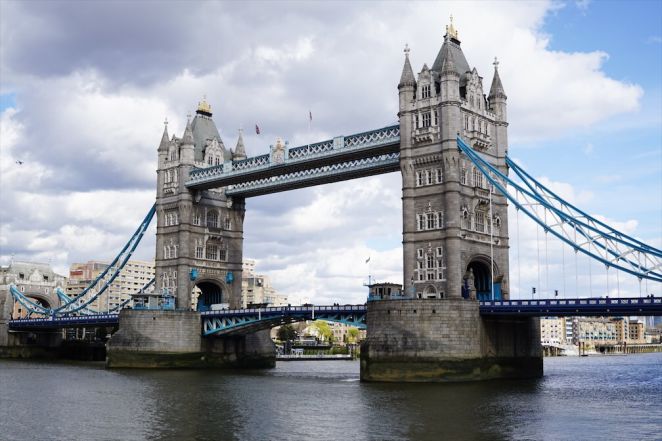 Nice to See
Theatre on the West End (I saw Half a Sixpence on my last visit – recommended!)
Borough Market (a must for foodies.)
Other museums: Victoria and Albert, Natural History Museum, Tate Britain, Churchill War Rooms…to name a few!
Explore East London, including the street art and vintage shops of Shoreditch.
More parks! Green Park, Kensington Gardens, Hyde Park, and Regent's Park are all favorites.
See The City from the Thames – take a boat ride on the river.
Shakespeare's Globe Theatre


With any extra time be sure to tailor to your own interests. Part of the beauty of London is the diversity of what it offers. If you love the Tube as much as I do, you might check out the London Transport Museum. Book fiends would do well to peruse the British Library or the city's many bookstores. Beatles fan? There's Abbey Road. You might wish to sample as many curries in East London as possible, or chase the city's most beautiful staircases (yes, I did this, and yes, it was awesome.)
Or, simply take the time to do what I have done in all visits minus the first: scratch sightseeing in favor of lounging in pubs and walking around aimlessly.

Repeat Visitors/Wannabe Londoners:
(Good news: there are no must-sees!)
With time on your side, to me repeat visits to London should consist mostly of a few things you didn't get to on your last visit plus a lot of time spent at the pub or walking around with eyes wide open.  The idea to design your day around a point-of-interest or two, and allow the rest of your day to unfold naturally around you.
Discovering a neighborhood is my favorite thing to do in London (and in Paris or San Francisco, for that matter.)  Base yourself in one and become a local for a week, and I guarantee you you'll see London in a completely different light.
Classics to Revisit
I love a good return visit to the Tower of London (I just dig it,) and never miss the chance to stare up at Big Ben from as many iconic viewpoints as possible. Borough Market is another old friend I never pass up, though I would make it a point to explore at least one other market during your stay. We all tend to have our favorite streets and pubs, and while certainly not required, part of what I think makes revisiting a city again and again so great is returning to those on each visit.
Here are a few to consider on your next trip.
Neighborhoods to Explore
Notting Hill
Kensington
Shoreditch
Mayfair
Primrose Hill
Hampstead Heath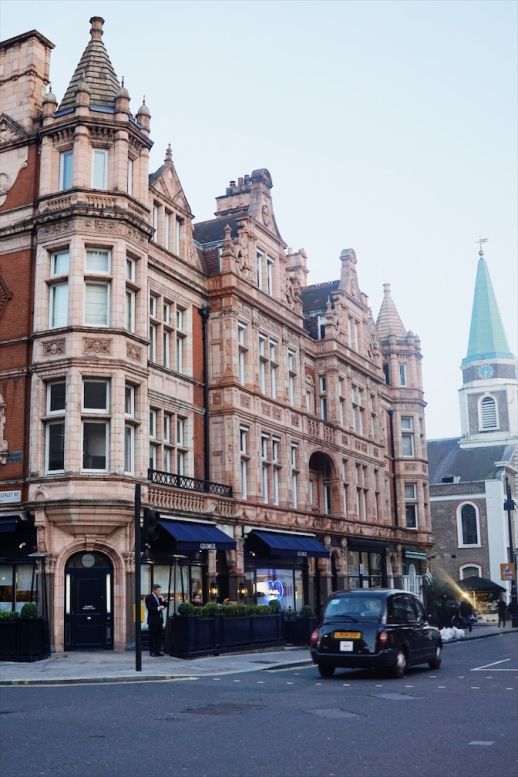 Pubs to Sit In
The Churchill Arms
Mr Fogg's Tavern
The Prospect of Whitby
The Blackfriar
Ye Old Cheshire Cheese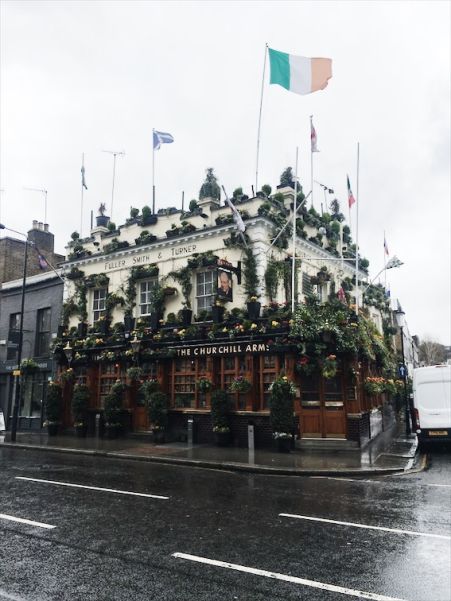 Markets to Peruse:
Borough Market (because, always.)
Broadway Market (Hackney)
Maltby Market (Bermondsey)
Columbia Road Flower Market (Tower Hamlets)
Portobello Road Market (Notting Hill)
Camden Market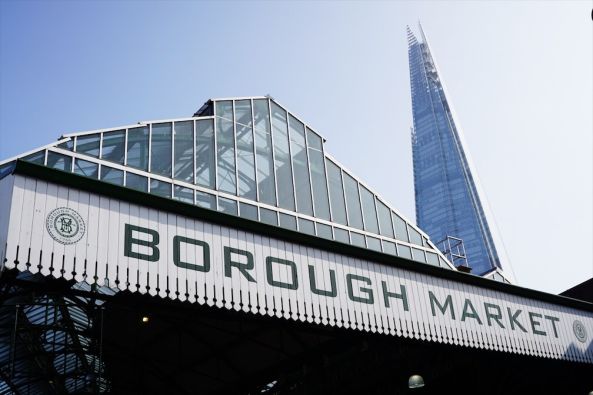 Views to Chase
Primrose Hill
Sky Garden
Tate Modern terrace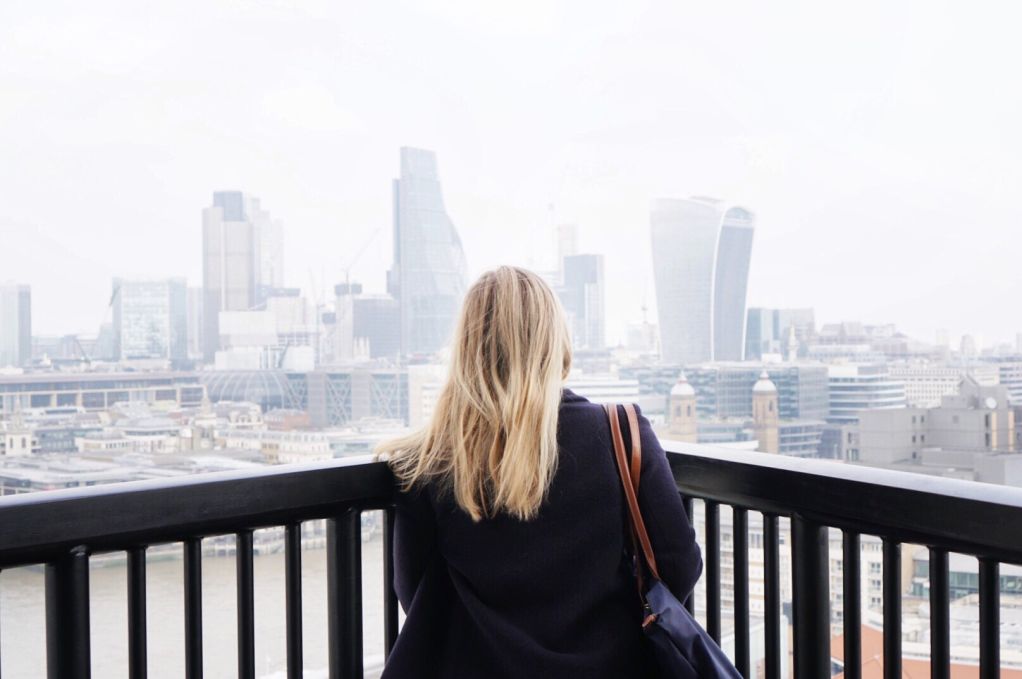 Notes:
Though I'm personally pretty into classic/historic pubs, most of the time the best pub in London is the one closest to you (your 'local.')
My personal favorite markets (not counting Borough) are Broadway and Maltby Street.
Some people love the view from The London Eye or The Shard. I personally don't find them worth the expense.
Bring your camera along! One of my absolute favorite things to do in London is stroll with my camera, mostly because I notice all the beautiful details when I do. 
My preferred way of getting to know a city more intimately is to rent a flat for the week and really get to know that neighborhood. The Underground connects all the various parts of London with relative ease, so you could in theory take this approach for part of your day and then stay more local to your area for the other part. What ideally we're trying to avoid is running amok across London, checking off bucket list items (unless, of course, you participate in a scavenger hunt challenge!)
Another option for return visits is to divide and conquer by neighborhood. Here are the seven I would explore in a week, in order of priority:
Day One // Westminster
Sights: Westminster Bridge, Westminster Abbey, Houses of Parliament, Big Ben, Buckingham Palace

Day Two // The City + Southwark
Sights: Tower of London, Tower Bridge, St. Paul's Cathedral, Borough Market, The Globe Theater, Tate Modern

Day Three // Covent Garden/Soho
Sights: Shopping, street performers, Neal's Yard, people watching, great restaurants.

Day Four // East London/Shoreditch
Sights: Street art, Shoreditch High Street, Brick Lane (grab a curry!,) vintage shopping

Day Five // Notting Hill
Sights: Portobello Market, mews, antique shops, lovely streets.

Day Six // Chelsea and Kensington
Sights: Kensington Palace and Gardens, V+A Museum, beautiful flats.

Day Seven // Camden and Primrose Hill, or Hampstead Heath
Sights: Parks, city views, more beautiful homes and pubs.

If all else fails, ignore all above advice and just remember the basics: Bring an umbrella. Prepare your pinky for lots of teacup lifting (and perhaps a pint or two.) Leave room (in your schedule, and in your luggage!) for London to surprise and delight you. Alternate between the seeing of sights and the leisurely-spent afternoons pretending to be British. Carry on.
What parts of London do you love the most? I'd love to hear about them in the comments below!
My visit to London was in partnership with Visit Britain and British Airways. I also spent an extra week there independent of my press visit. All opinions are of course…my own.
More London Guides
Save for later!

SaveSave