Have a week? Want to go somewhere absolutely lovely?
Here's why getting away to the U.K. (without even touching London) is one of my favorite trips to take.

Best Places to Visit in Northern England
Guide and Itinerary
Guilty as charged. I've been that American tourist. Over and over. The one who loves Great Britain, yet seems to only make my way toward London each and every time I visit. (With friends there and it being such a dynamic city, it's hard not to!)
Still, the British friends I met traveling (because I always make British friends abroad, without fail) kept insisting that I was missing out.
"Northerners are way friendlier, not to mention more fun," they'd say. "You can't say you love the U.K. if you only go to London. That's like going to New York and saying you've seen America."
So when a new flight route with Virgin Atlantic launched from San Francisco direct to Manchester, which is considered the gateway to Northern England, I knew this was my chance to branch out of my U.K. comfort zone.
I divided my time between the allure of the English countryside (it's always calling me,) a dynamic smaller city (in this case, Liverpool,) and the city lights of Manchester, the country's "second city."
In the Lake District, the lovely town of Windermere — located on the region's largest lake, Lake Windermere — served as my home base as it was accessible via rail. From there it's easy to get a cab into the surrounding towns and areas if you won't be renting a car.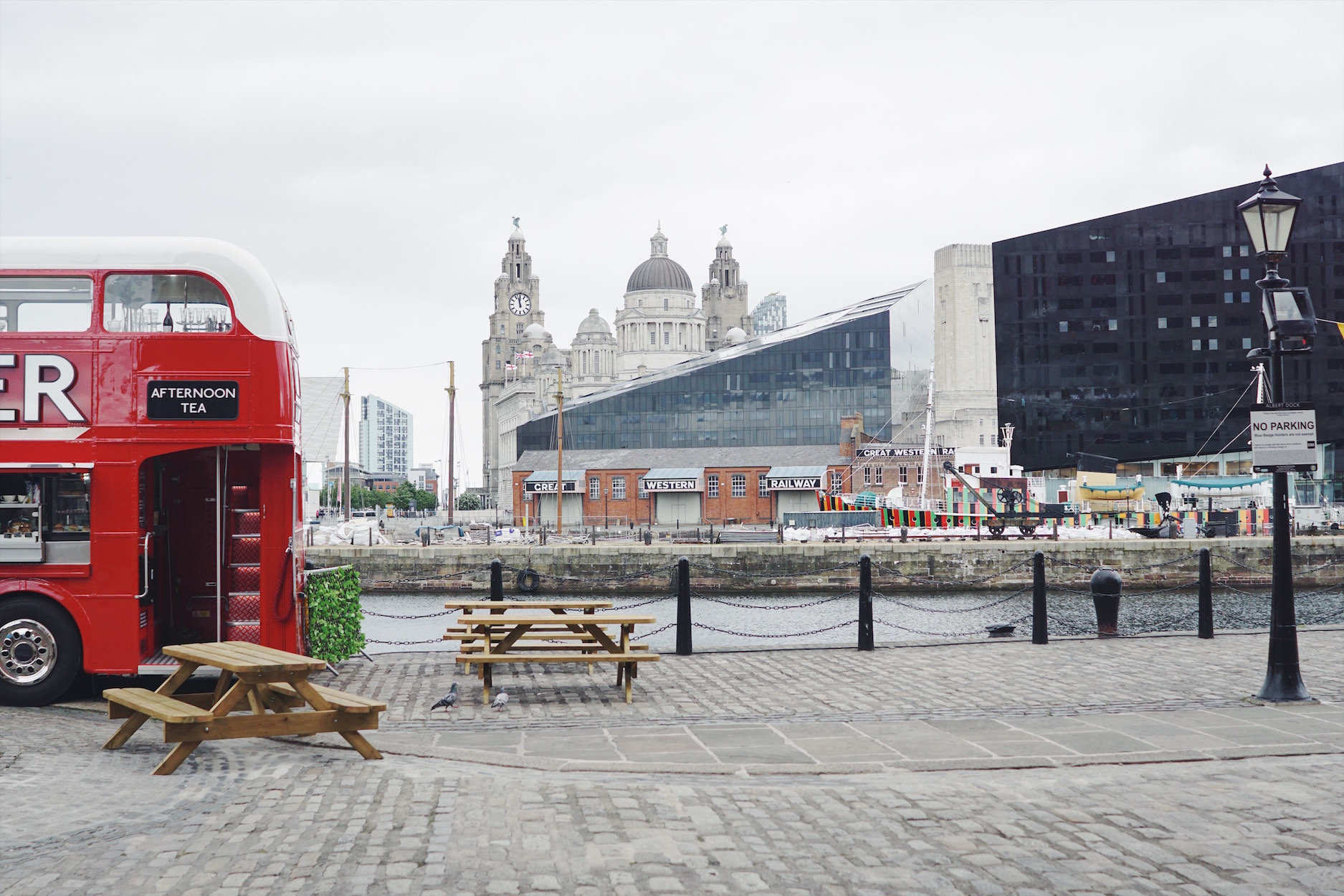 Days 1-2: Liverpool
Those who know about Liverpool typically know it for either a) its association with The Beatles or b) its maritime history. While I certainly experienced a bit of both of those during my stay, what I found beyond that is what I really believe makes the city worth visiting.
How To Get to Liverpool from Manchester:
After flying into MAN airport, it's an easy and quick train into Liverpool. My journey took just over and hour and only cost £15.
Day One:
After checking into your hotel or dropping your luggage, choose from a few of the local museums for an introduction to the city.
The Museum of Liverpool is a great way to learn about the heritage of the city (and it's free.) After years of visiting the Tate Britain and Tate Modern in London, I loved the space and collection at the Tate Liverpool. It's also a great time to check out Albert Dock, a complex of historic and modern dock and warehouse spaces filled with cute restaurants and shops (and home to the Tate!) If you're interested in the maritime history of the city, you can catch Merseyside Maritime Museum here as well.
Another fantastic option for the afternoon is the Open Eye Gallery, the only gallery devoted solely to photography in Northwest England. Exhibitions change regularly, but they tend to feature both local and international works.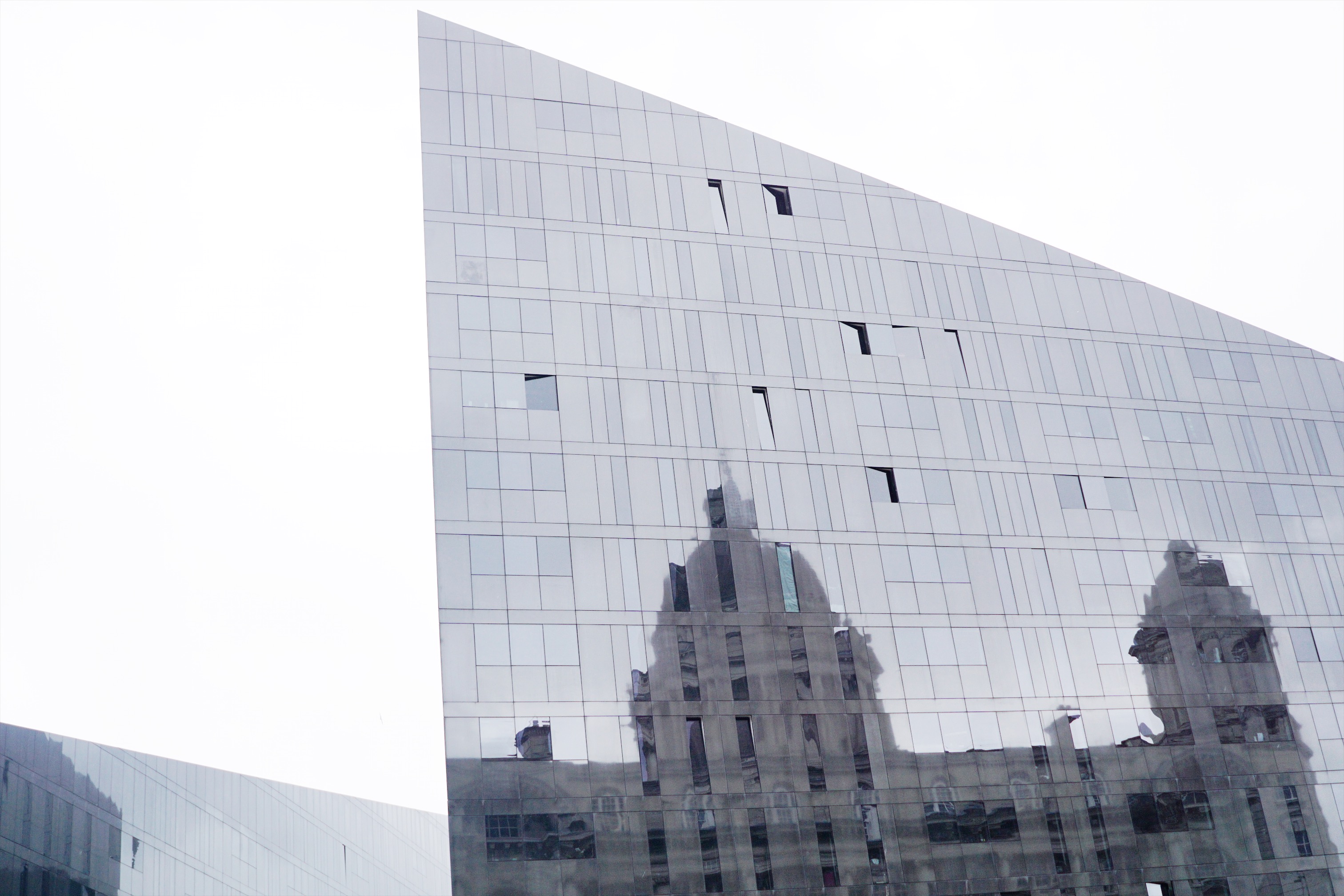 It's Time to Hit the Pubs
After a bit of culture, it's time to get to what I consider the shining star of Liverpool: the pubs, the people!
Hanging out solo in a pub is almost always one of my favorite things to do in the U.K., but never have I had more fun or made more friends than in Liverpool. I had heard that the people in Northern England were on a whole other friendliness level, and for that reason I recommend heading out for an evening of pub food and drink, even if drinking is not really your thing. In fact Liverpool has repeatedly been recognized as one of the friendliest cities in the world. You will leave with new friends, and you'll likely have a list of local recommendations for your next day.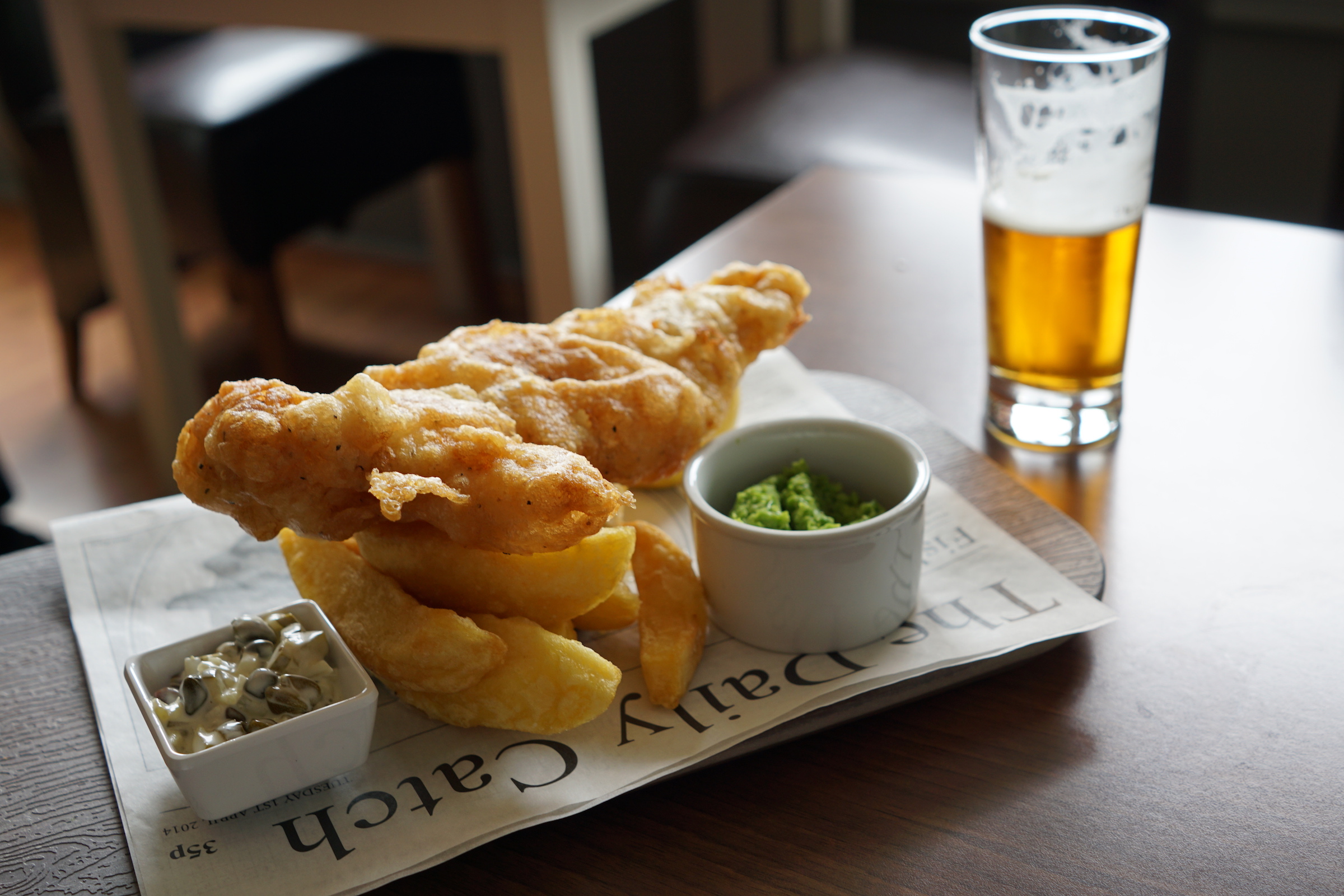 Day Two
It's time to dive into Beatles-mania. Even if you aren't a huge fan of the group, their impact on music and pop culture cannot be denied. Start with The Beatles Story, located back near Albert Dock, and continue on to the British Music Experience for a wider look at musical influence and impact from the country. Big fans of The Beatles will also want to check out The Cavern Club (where the group got their break.)
From here you can explore the beautiful Georgian Quarter, stopping for lunch and/or a pint. Pop into the enormous Liverpool Cathedral (Britain's largest, actually) while you're at it.
For your final evening, I can't recommend The Everyman Theater highly enough. Though I only attended one performance (Fiddler on the Roof!) I fell in love with the intimate stage setup and company of actors. Book your tickets in advance if you can, and dine on Hope Street before a show.
Be sure to check for local events before your trip — that's how I ended up at St. George's Hall celebrating St Pepper at 50, a series of performances by top Indian musicians and a look at how they influenced the famous album. As a European Capital of Culture, the city always has incredible goings-on that you will want to partake in to round out your visit.
Favorite Liverpool Pubs
The Grapes: I ran into some of the cast of the theater performance I went to at this legendary local spot. Comfortable and classic.
The Philharmonic: One of the prettier pub interiors I've ever seen, and plenty of local brews on tap for your drinking pleasure.
Peter Kavanaugh's: Another spot that gets points for its quirky interior — a lively spot to grab a drink and meet some new friends.
The Belvedere: an old school pub also in the Georgian Quarter that feels a little bit hidden (in the best way.)
Where To Eat in Liverpool
My favorite spot (Clove and Hitch) has since closed :/ but here are my still-standing favorites!
60 Hope Street: lunch, dinner, afternoon tea…pick one – you'll love it.
Lunya (and coming soon, Lunyanita!): My very favorite. Catalan cafe and deli!
Leaf: Fresh cafe bites and coffee/tea
Mowgli: Fantastic casual Indian street food
The Art School Restaurant: great prix-fixe menus with an emphasis on local ingredients.
Baltic Market: Liverpool's street food market (open Thurs-Sun) that features local, independent food producers.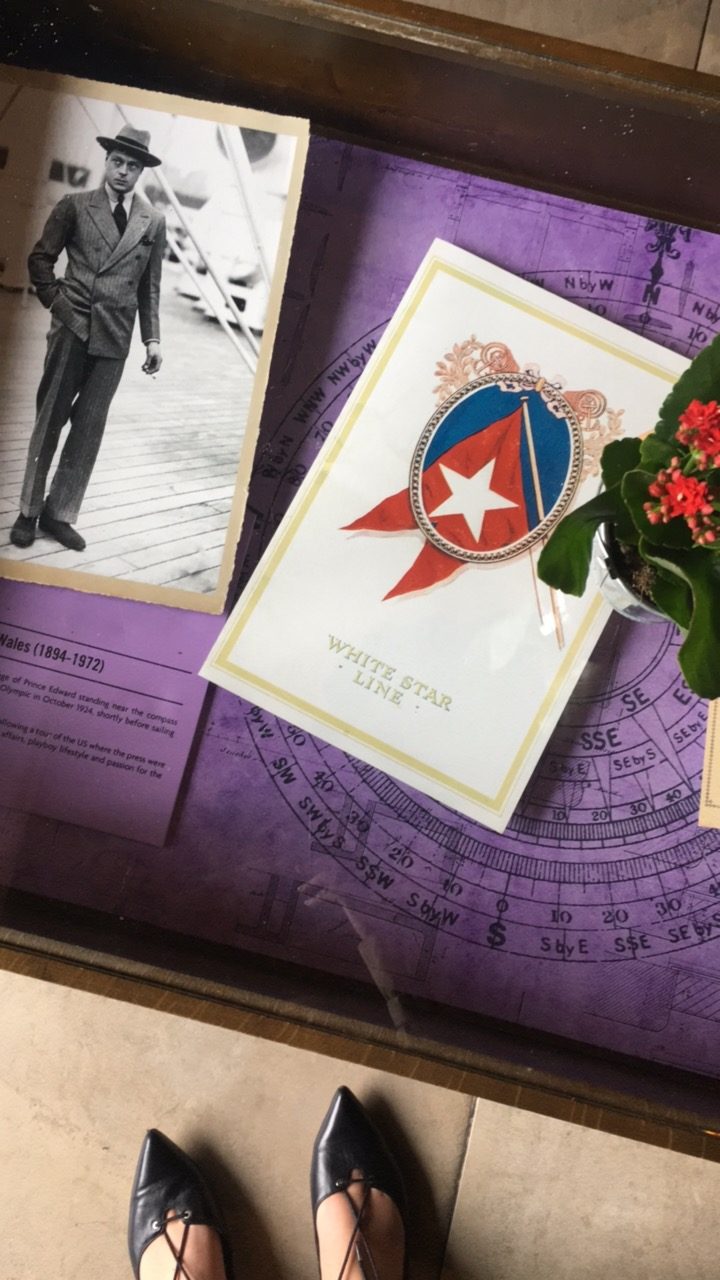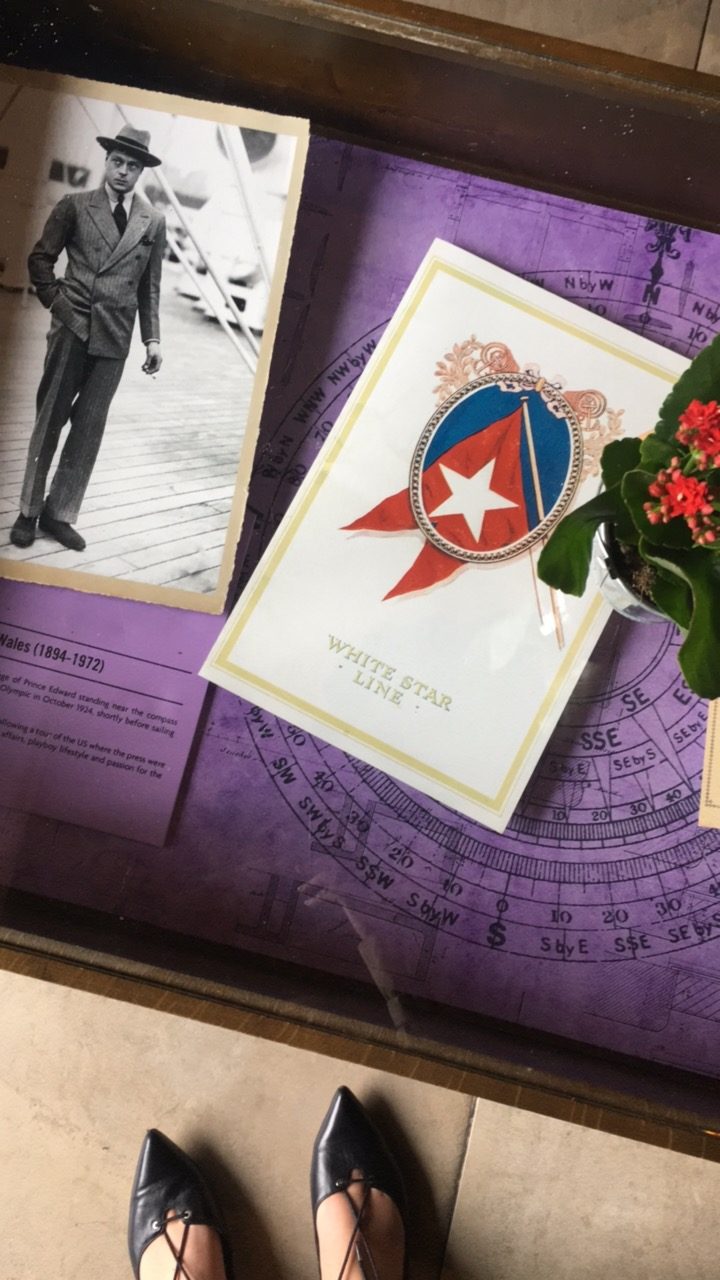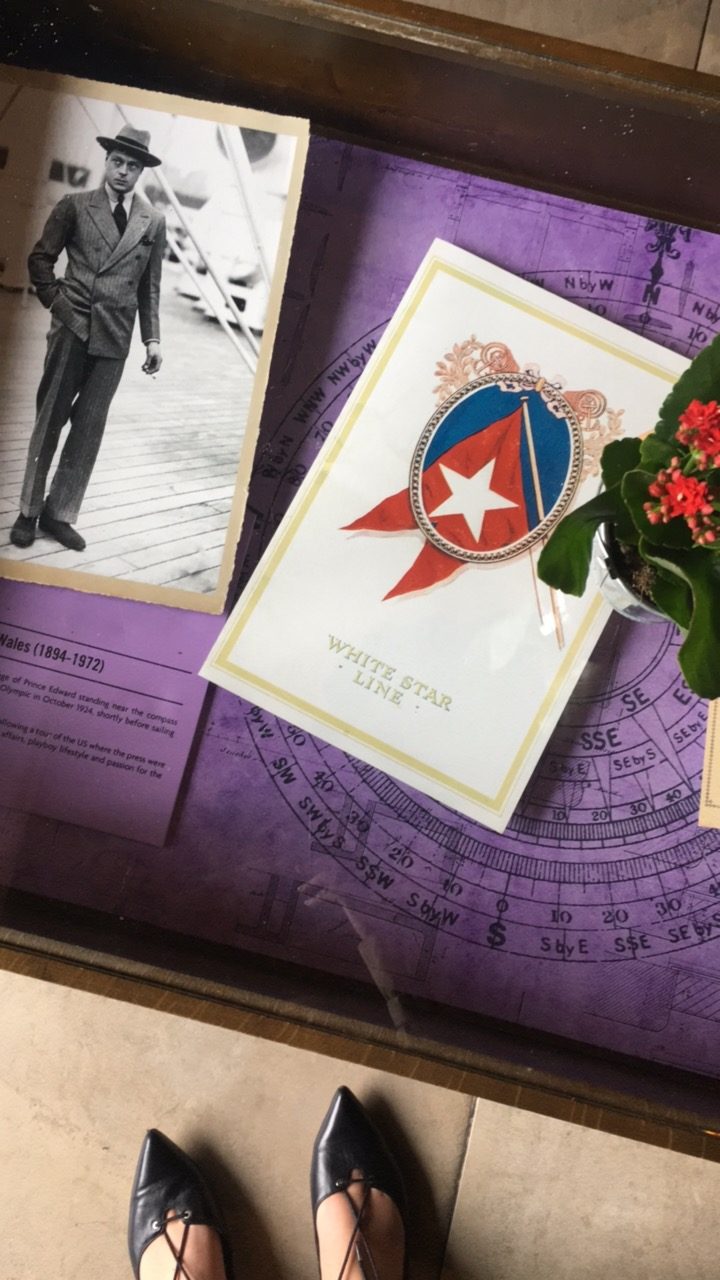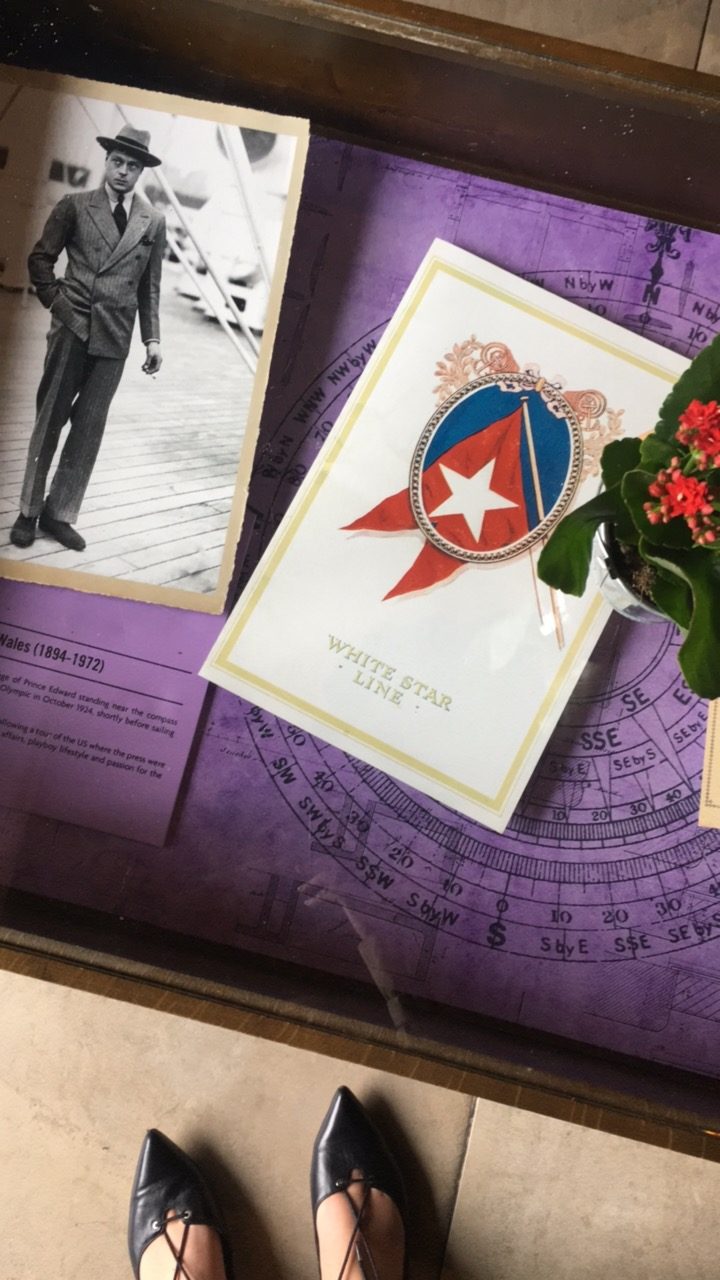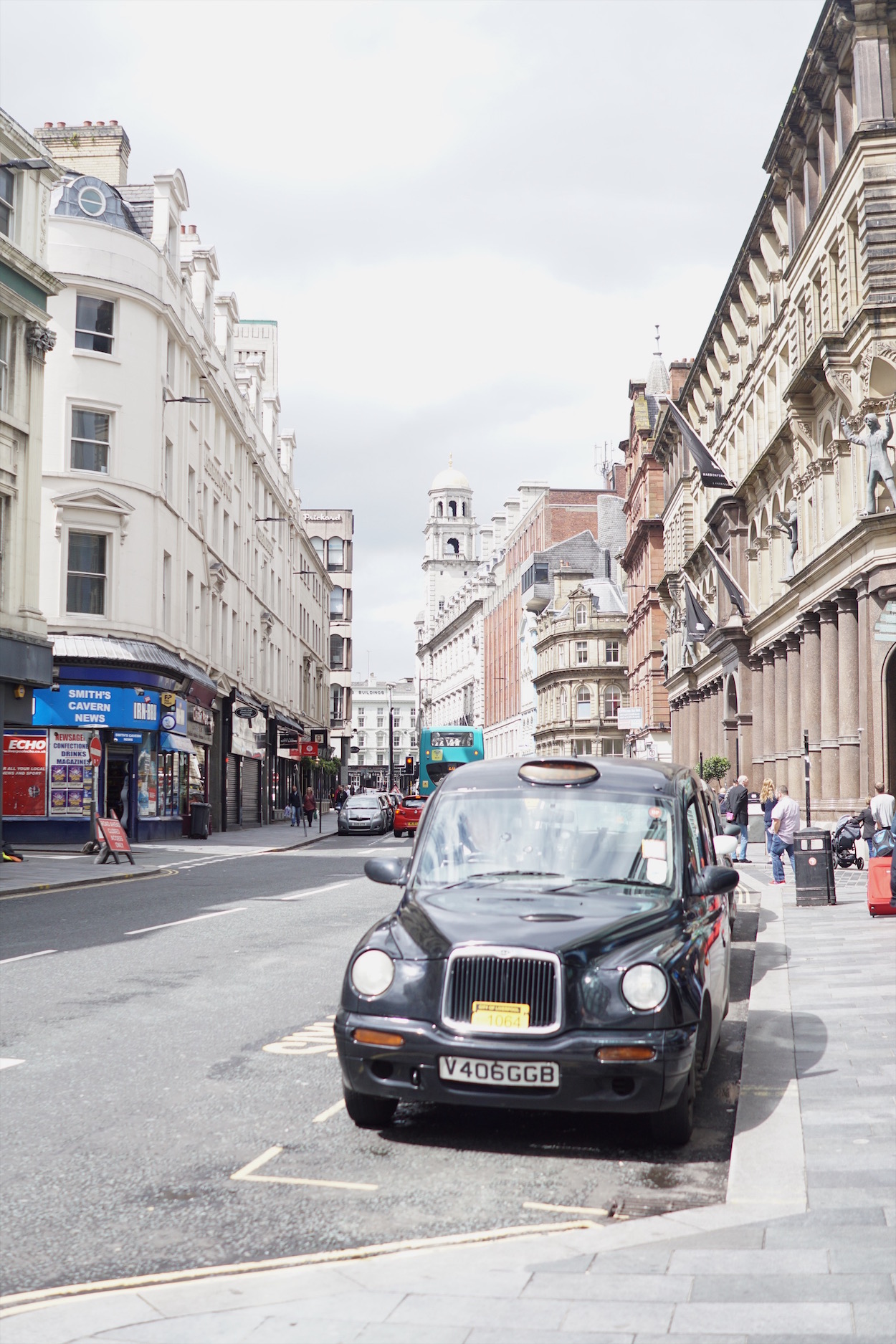 Where To Stay in Liverpool
Titanic Hotel: located in a recently renovated former warehouse, it's now one of the nicest spots in Liverpool to stay (whether you're a fan of the film or not!) A fantastic value with luxury touches and tons of spaciousness (seriously, some of the bigger standard hotel rooms I've ever seen,) it's just over a mile from the main part of town but certainly walkable and definitely worth it.
Days 3-5: The Lake District

From Liverpool or Manchester, you can catch a train to Windermere station to access one of the most beautiful parts of all of England. The train to/from Manchester is often direct, so be sure to check the schedule in advance!
Both England's most popular national park and a UNESCO World Heritage Site, it's hard to imagine missing this as a part of your stay in Northern England.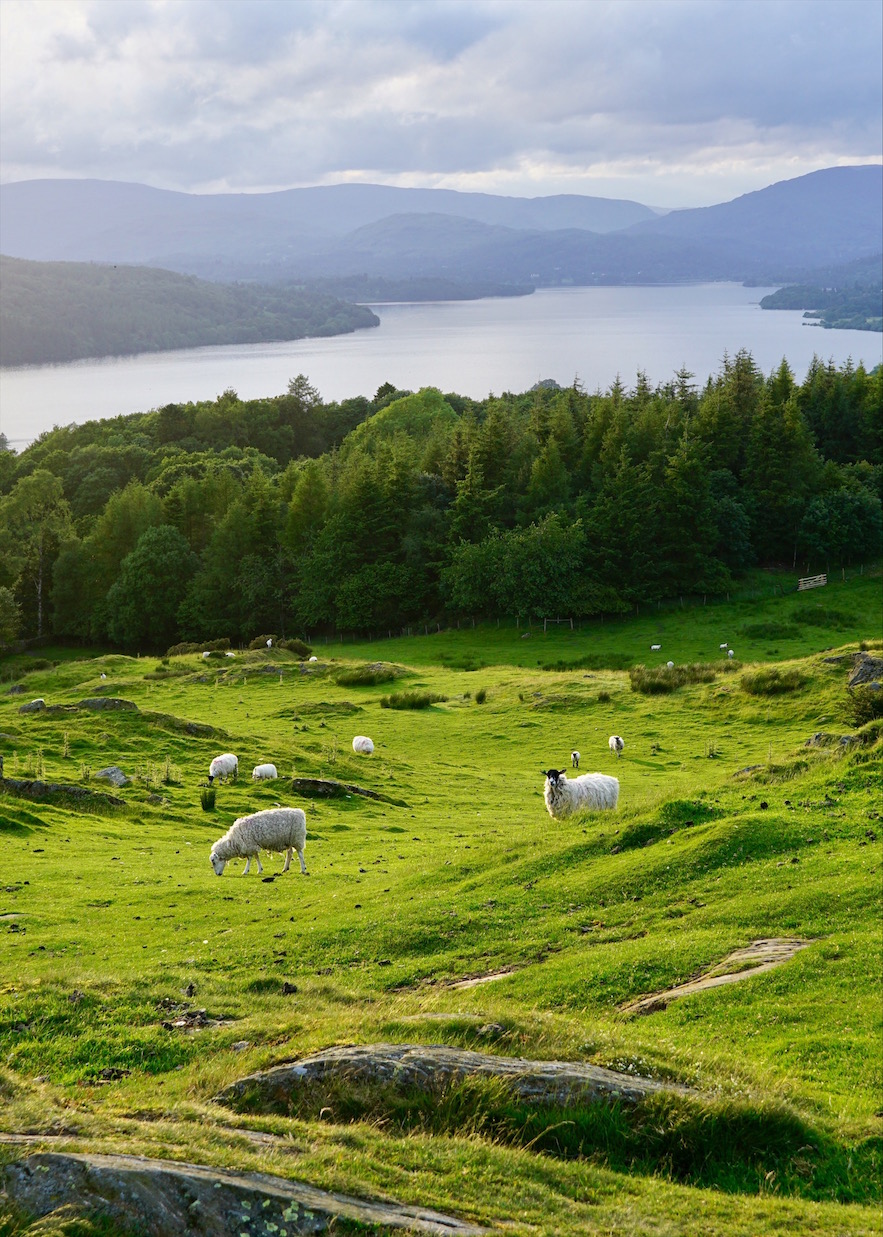 The Lake District is your English countryside dreams come to life. Plan your days around the following:
Time spent in (the right) Bed and Breakfast.
Walks and/or boat time on the lake.
Pub stops along your walks.
For me, Lindeth Fell Country House falls at the top of the list for favorite places I've stayed…ever. From the setting — a historic home turned B&B complete with English gardens, a view of the lake, and a Union Jack flowing in the wind. Then add three of the loveliest ladies as your staff, bringing you a delicious full English breakfast every morning along with your choice of paper, elegant individual rooms (some with fireplace,) and a champagne high tea set in the parlour? Did I mention the baked goods are all made fresh in house?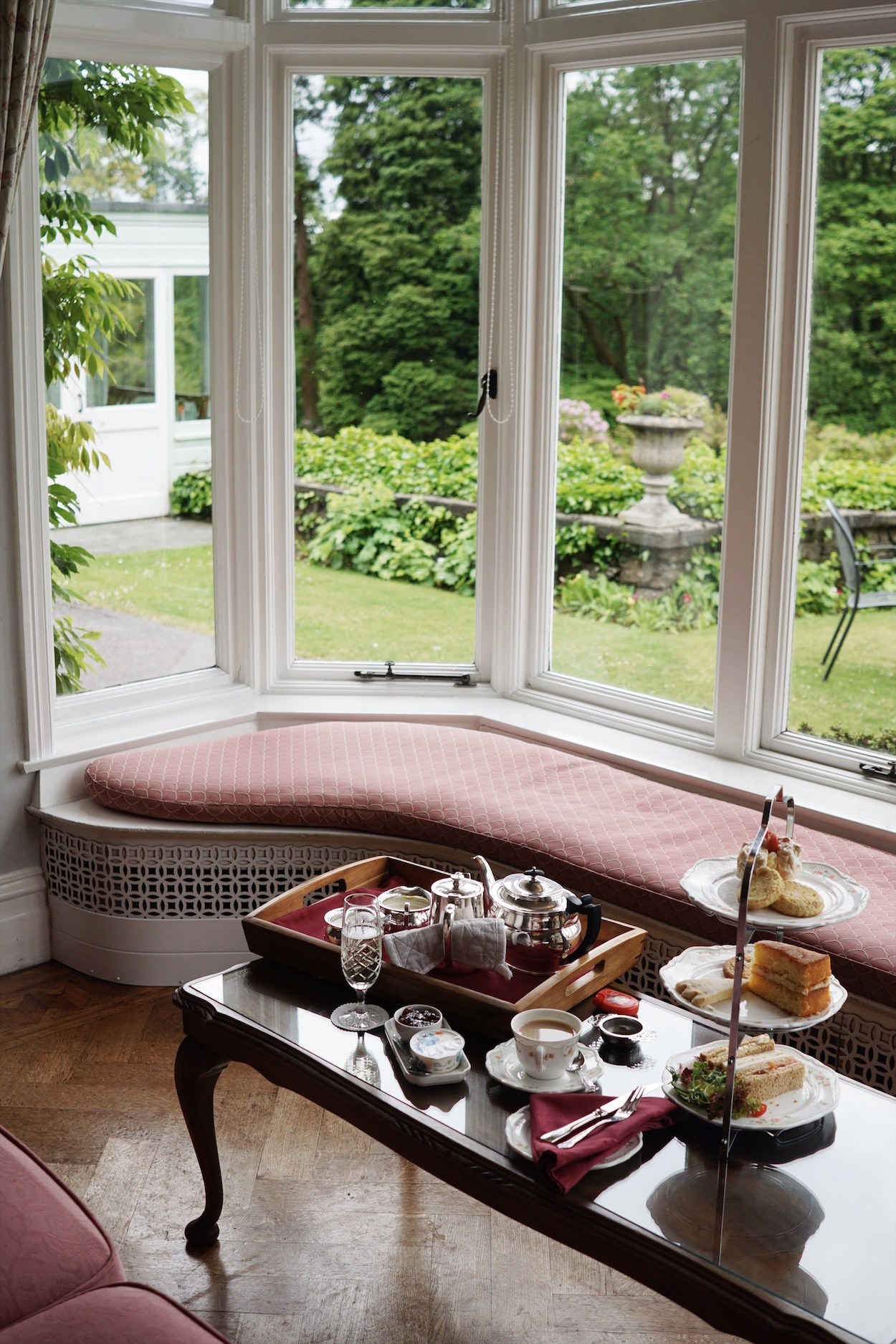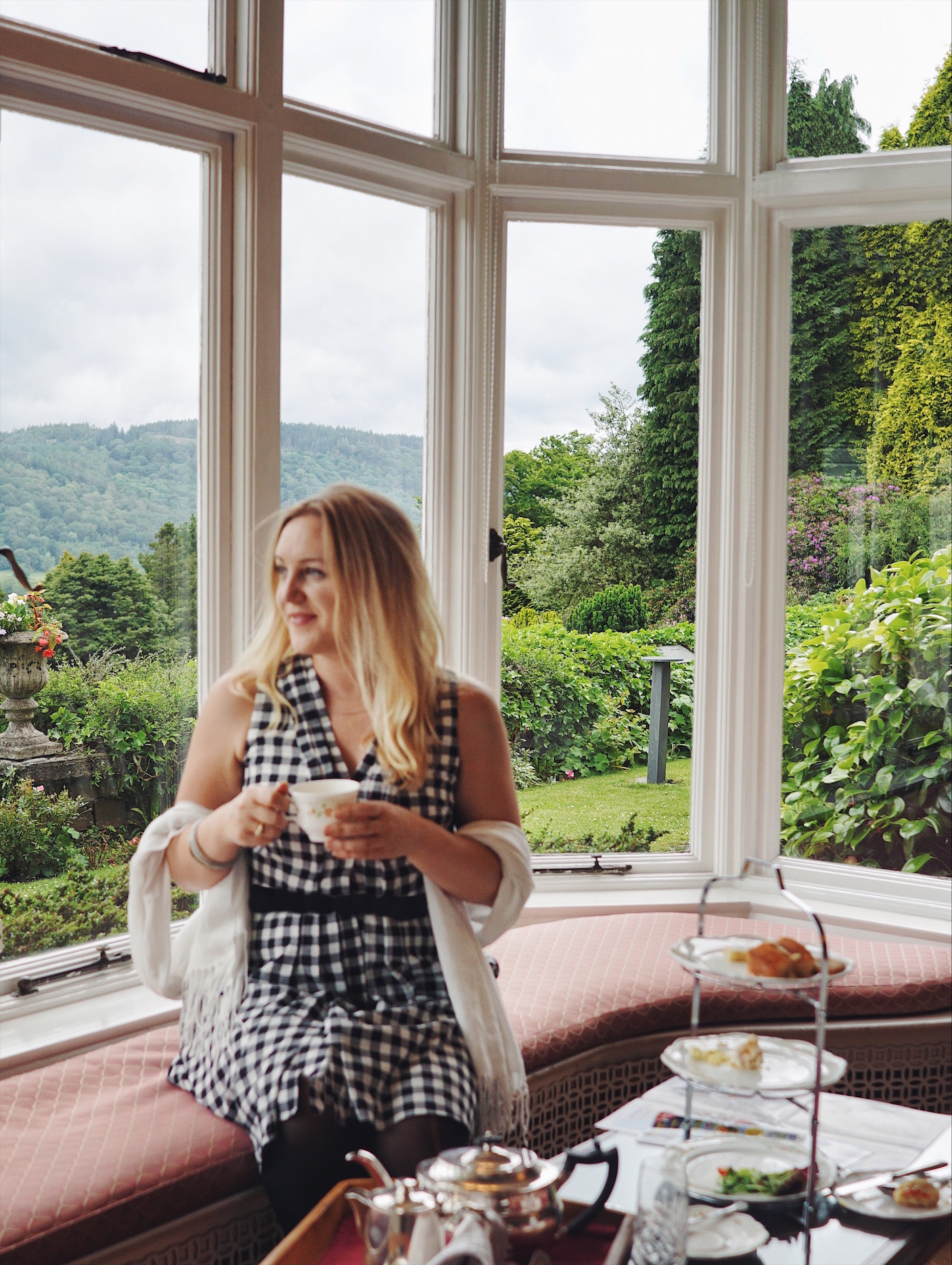 If you can bring yourself to leave the comforts and delights of your accommodation, there is boundless natural beauty waiting for you outside the front door. I found some of my favorite views just wandering close to the property (Lindeth Fell is set in the countryside a bit outside the town,) there are plenty of paths to keep the nature and possibly even literature lover in you alive.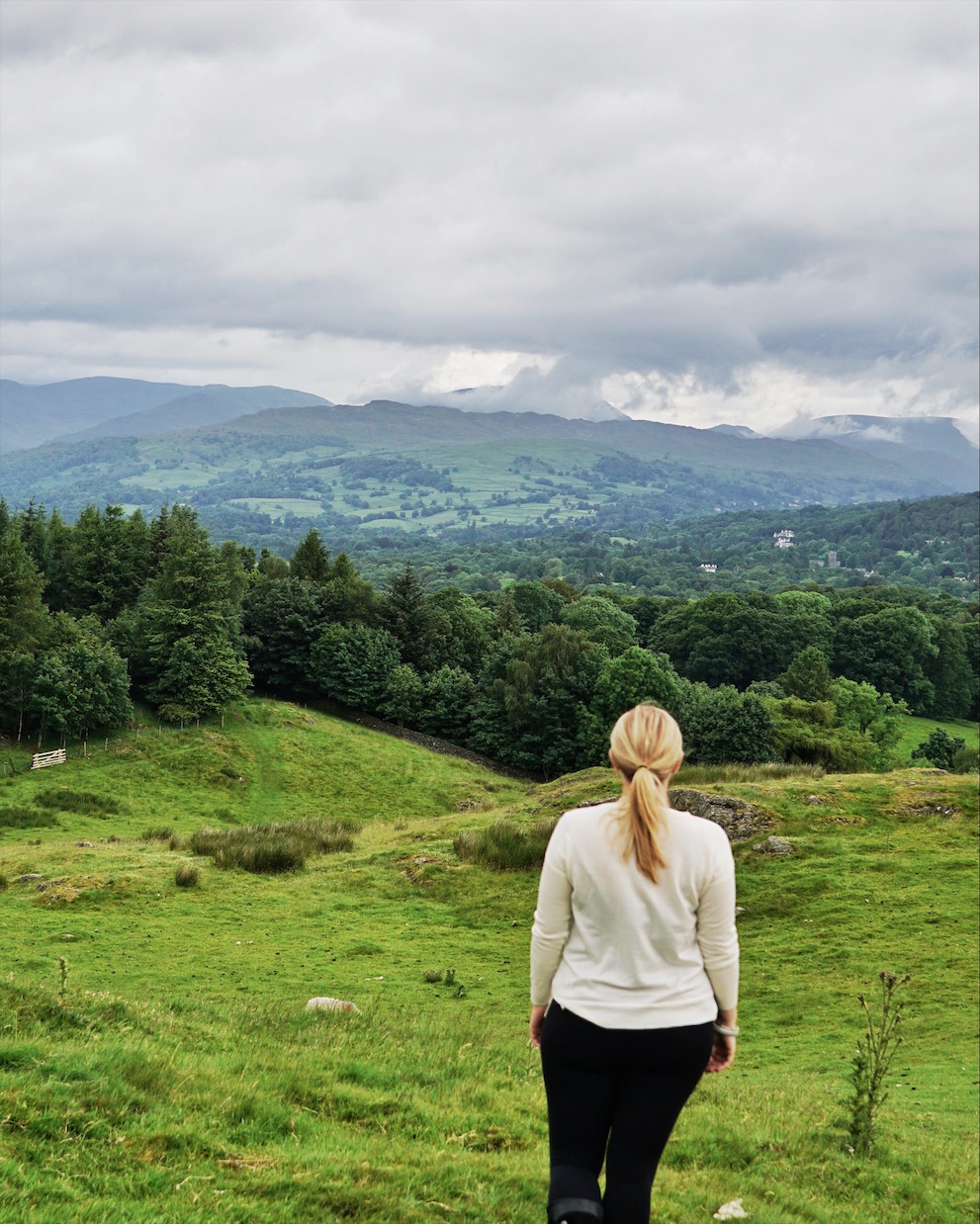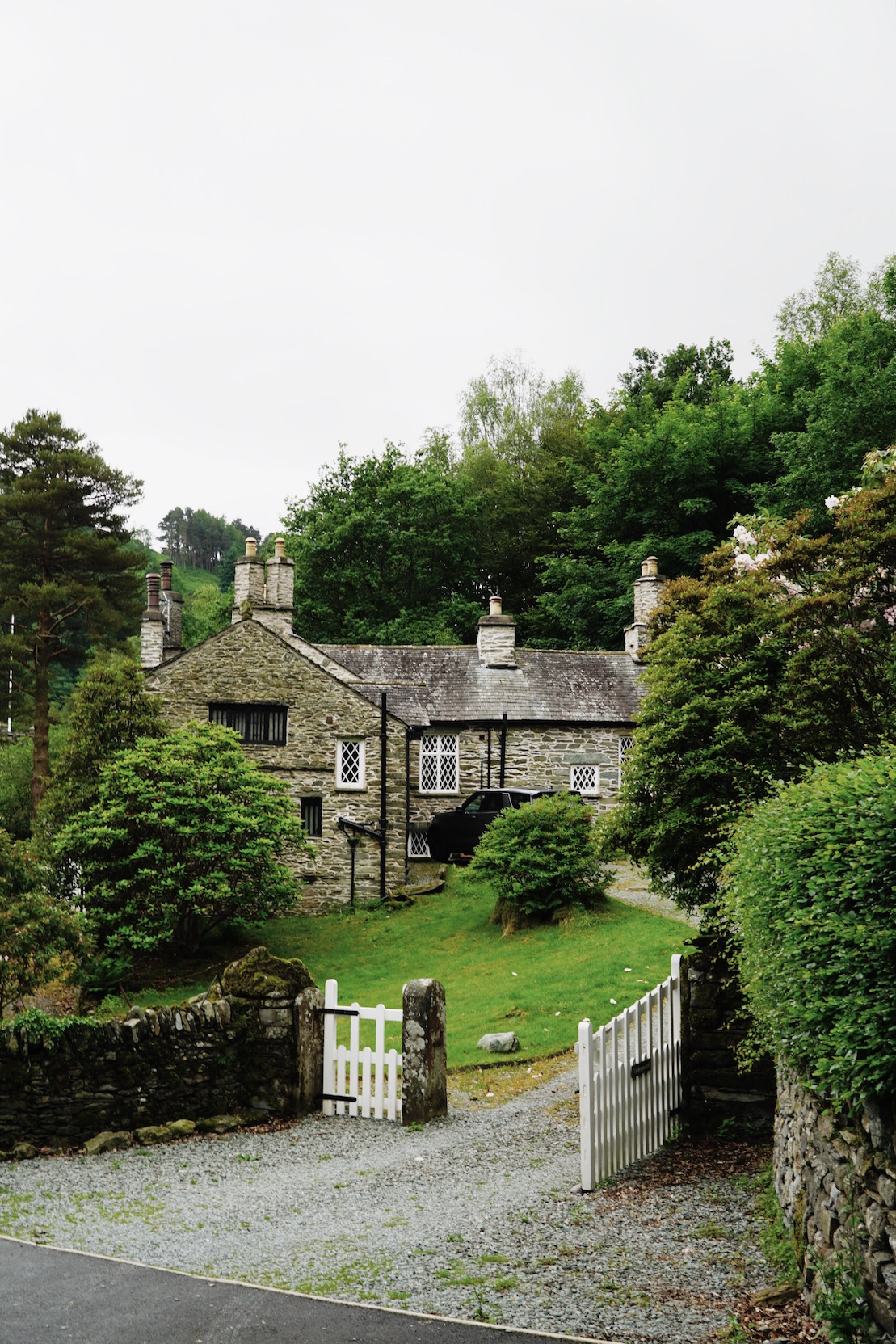 Best Lake District Walks (Near Windermere)
Since it was light until 10 or 11pm when I visited, I was able to walk long distances daily.  I recommend setting out as early as suits you and walking until you get tired! Then plan to take the bus back to where you started. My favorite walks were mostly along the route  from Ambleside to Grasmere. This is also a great resource for planning your walks.
Get a map from the Visitors Centre or add these stops on your Google Maps.
Rydal Mount and Rydal Hall: The former being a former home of Wordworth and the latter being a beautiful castle (be sure to see the waterfall on the grounds!)
Loughrigg Fell
Orrest Head
Grasmere
Ambleside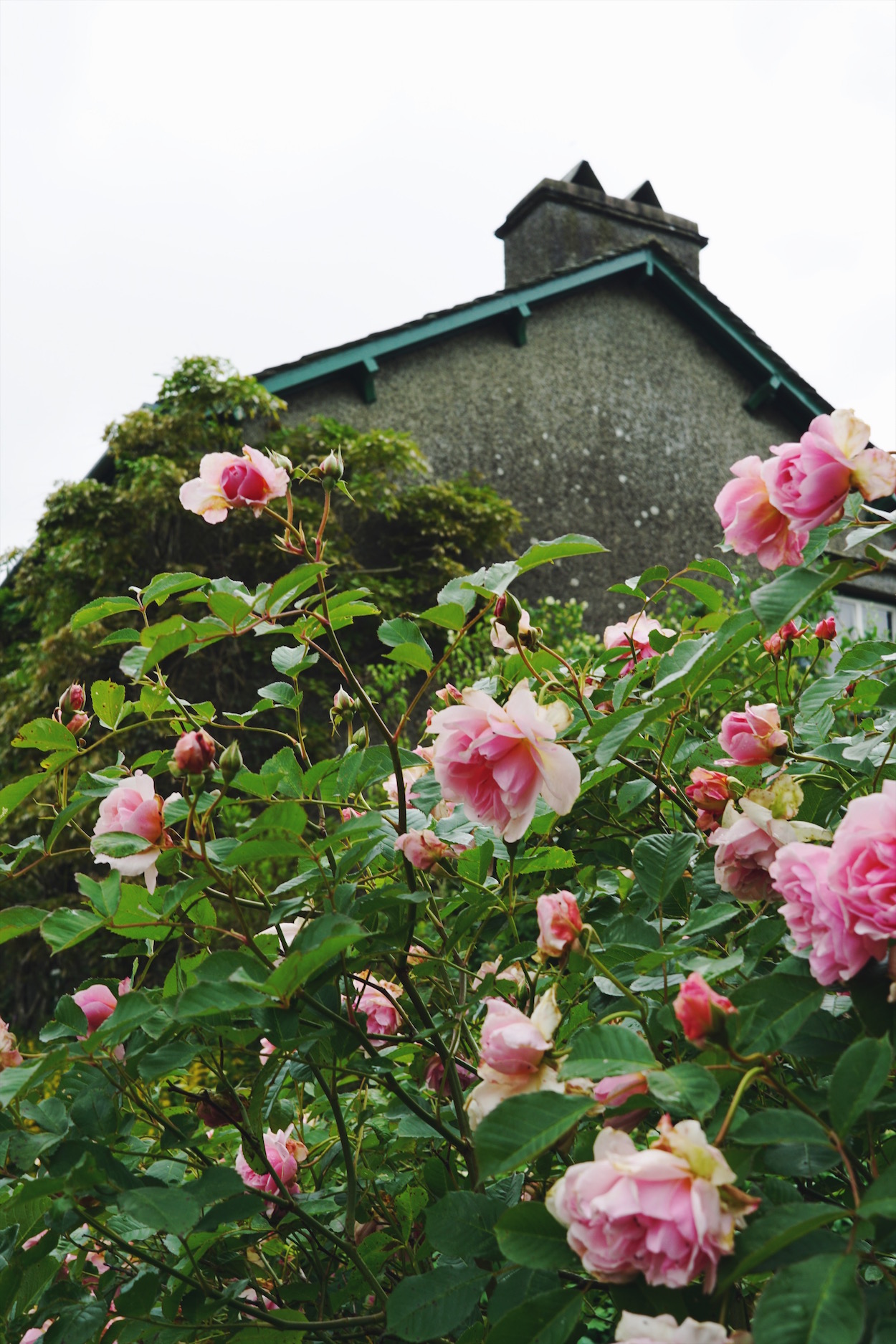 Where To Eat in the Lake District
Sawrey Country House: some of the best fish 'n' chips I've had in all my life.
The Angel Inn: a lovely pub with great views of the lake and a pretty interior.
The Lamplighter: classic spot best known for their Sunday lunch.
Grasmere Gingerbread: world famous spicy sweet gingerbread that's worth a stop!
The Wild Boar: a grill and smokehouse with memorable mains.
What to Do in the Lake District
Hill Top: picturesque English village that includes the home of Beatrix Potter!
Dove Cottage: William Wordsworth's former home and current museum in Grasmere
Windermere Lake Cruises: see the lakes from the water!
Other than the boat service and your feet, there are great local buses running routes to all the towns and popular walk spots. I also recommend stopping at The Badger Bar at The Glen Rothy Hotel along your walk from Ambleside to Grasmere!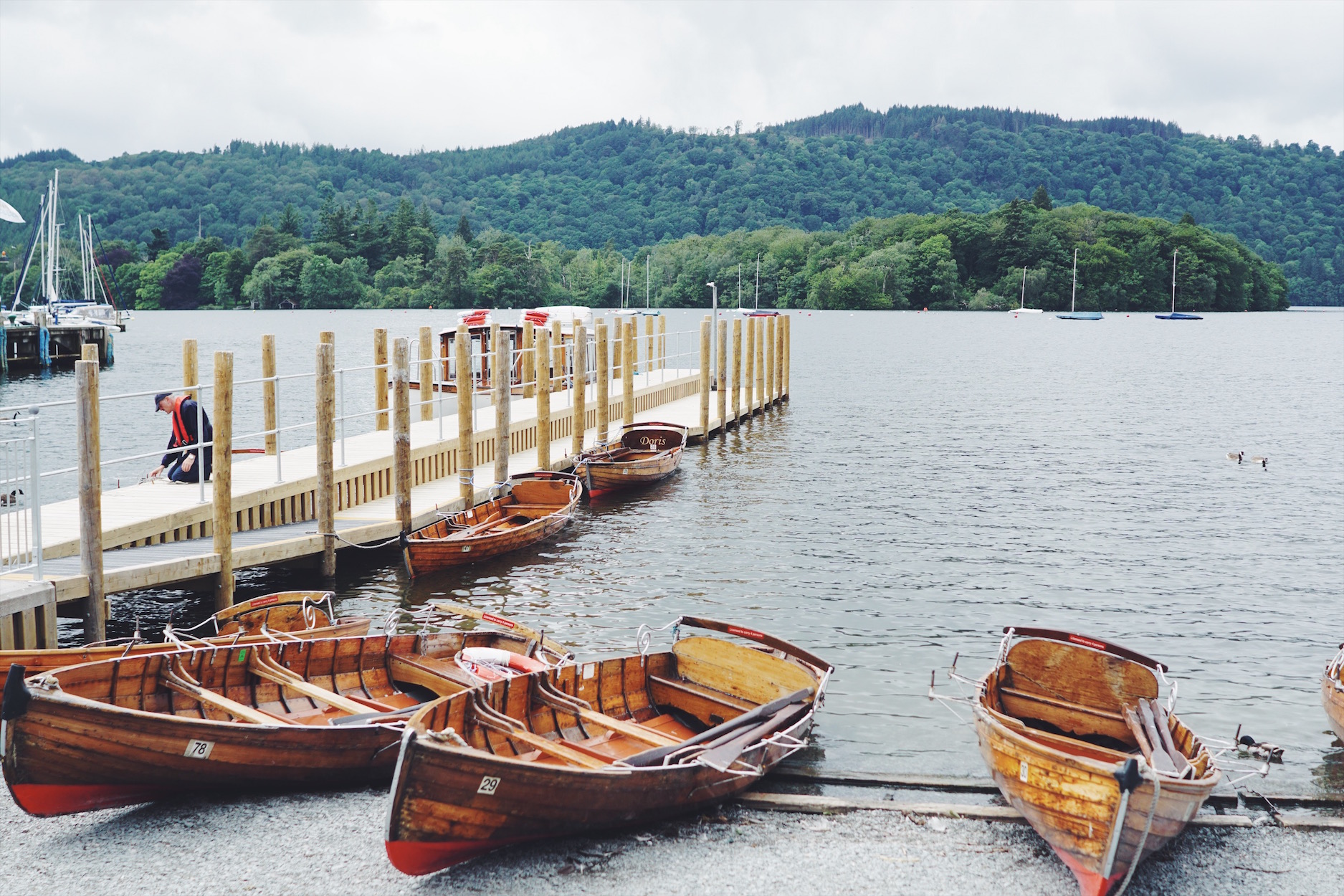 Day 6-7: Manchester
Ah, Manchester. I visited the city not long after the terrible attacks that shook the city and the world. There were still flowers on display in city squares to honor the victims.
Still the Mancunians (citizens of Manchester) I had the pleasure of meeting truly impressed me with their strength and optimism. Both street art and conversation seemed to mix remembrance with a sense of 'carrying on.'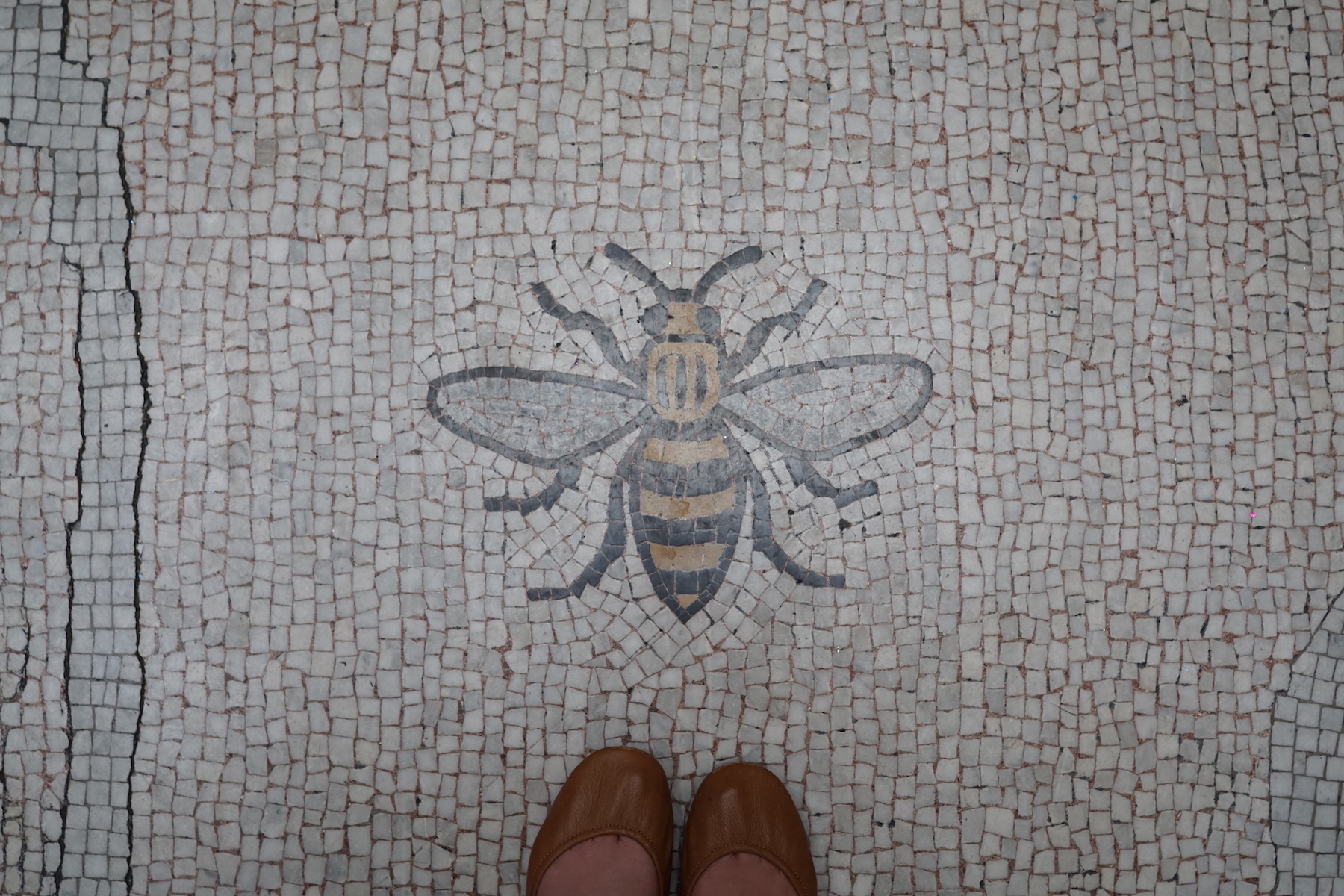 The symbol of Manchester is and always has been the Worker Bee.  Dating back to the city's role in the Industrial Revolution, it finds relevance and meaning for the hardworking and resilient nature of the people there today.
Learn about the past, immerse yourself in the present, and enjoy the cosmopolitan food, drink, and art to be found.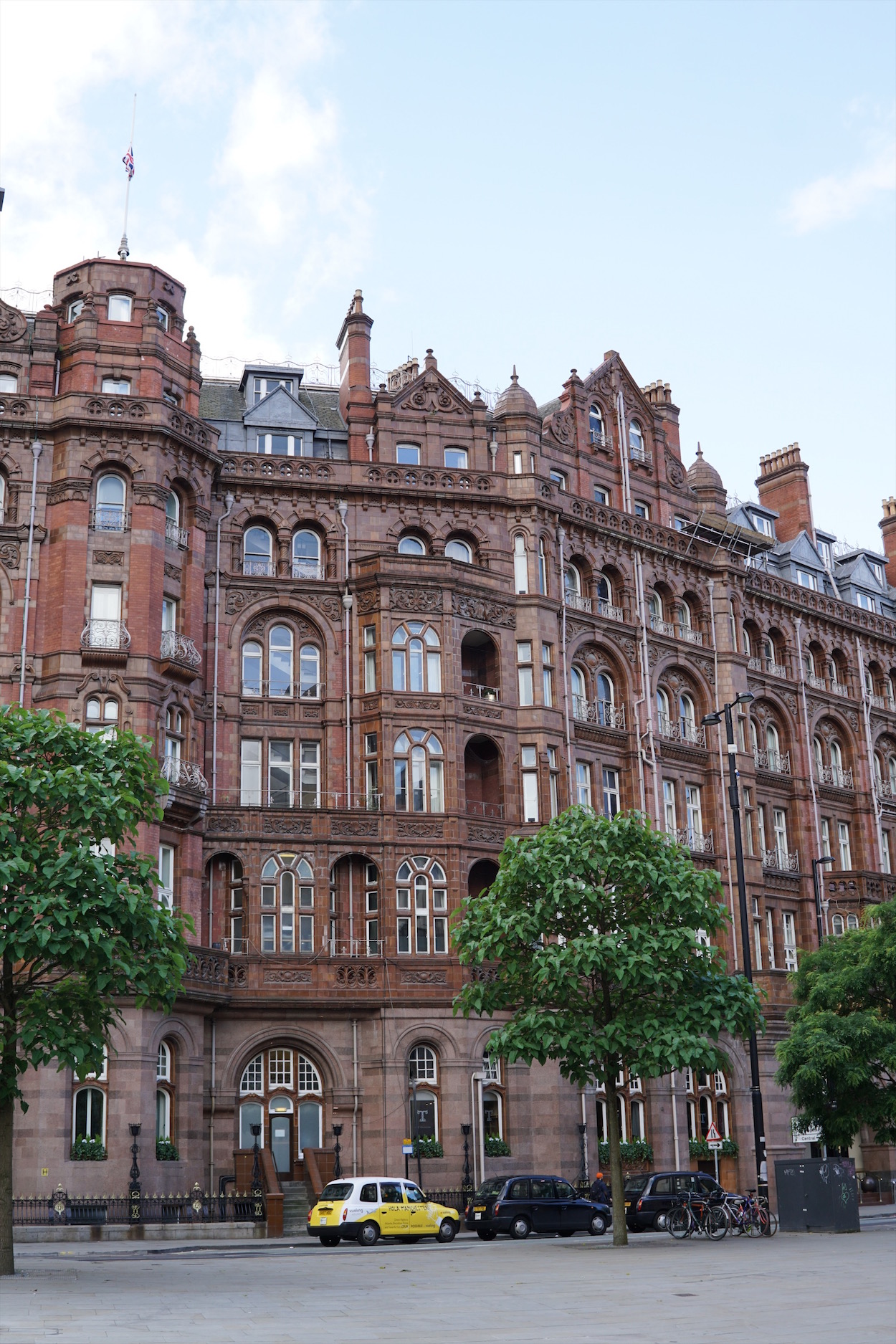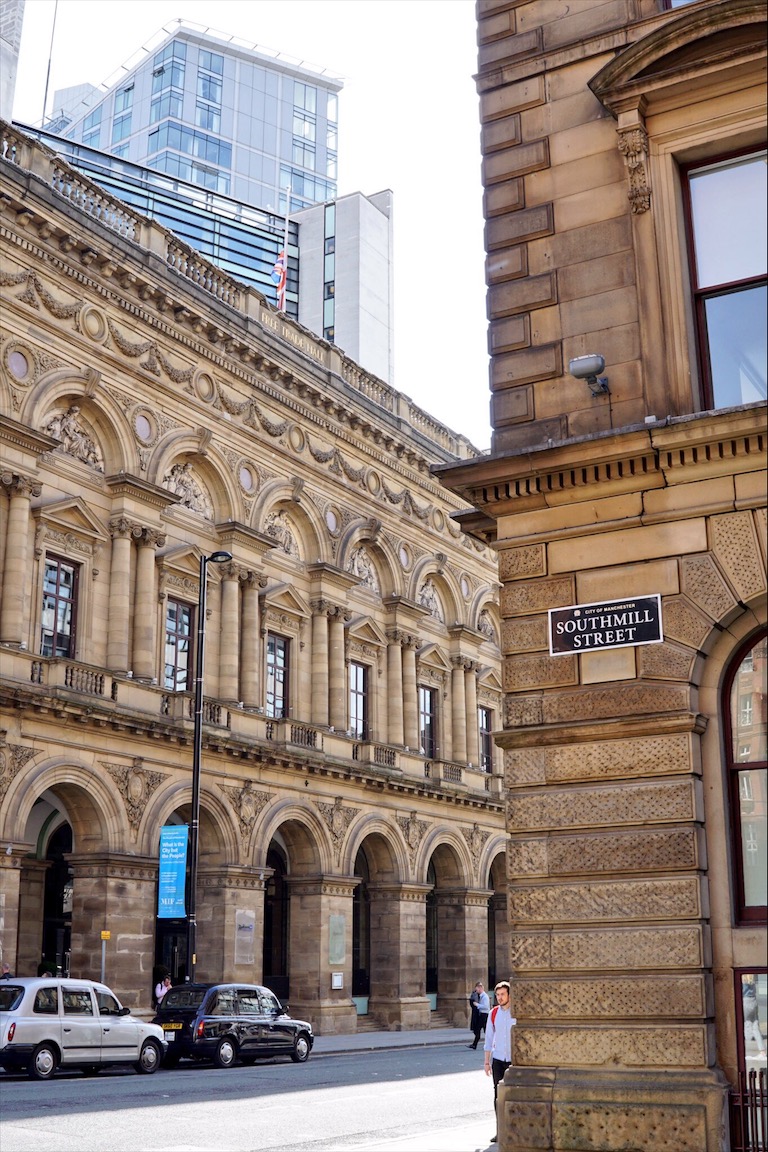 What to See in Manchester
John Rylands Library // Chetham's Library
Two beautiful spaces for the book lover and the non-book enthusiast alike.
Street Art + The Northern Quarter 
This area was the highlight of Manchester for me. The Northern Quarter is both trendy and hipster, and regardless of how you feel about that, you'll love the murals dotting its city walls and the cute cafes and shops throughout.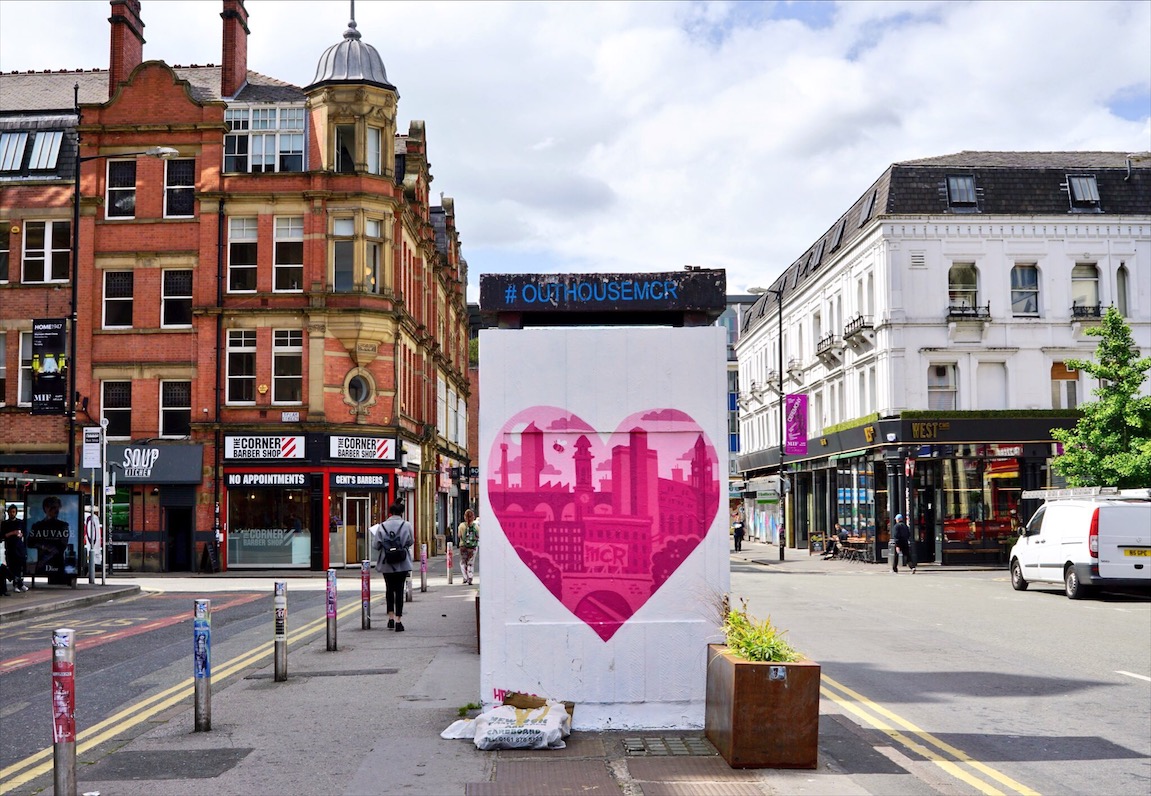 Chinatown // The Village // Rusholme (Curry Mile)
Get a look at the diversity and international culture represented in these unique neighborhoods, each of which tell part of the city's story.
Manchester Art Gallery // Whitworth Art Gallery
Fantastic collections worth seeing (and both have free entry!) Whitworth has a focus on modern art, while Manchester Art Gallery features a range of European art periods.
The Shambles
A quaint, historic square including one of the only remaining Tudor buildings in the city.
Manchester Guided Tours
I highly recommend these local walking tours as a way to introduce yourself to the city or dive deeper into it. The public tours taking place daily are a mere £10 to join in, and you'll learn so much more about Manchester than you could on your own.
Manchester Town Hall
A splendid Neo-Gothic structure that is stunning from the outside even if you choose not to visit the interior. Currently under renovation, you may also visit the interior in a city walking tour.
Altrincham 
Loved visiting this neighborhood which is easily accessible via the MetroLink tram (about 2o minutes from the city centre.) The market is the absolute highlight of any visit — it's open 9am-10pm daily (except it closes at 5pm on Sundays and please note: not open on Monday.)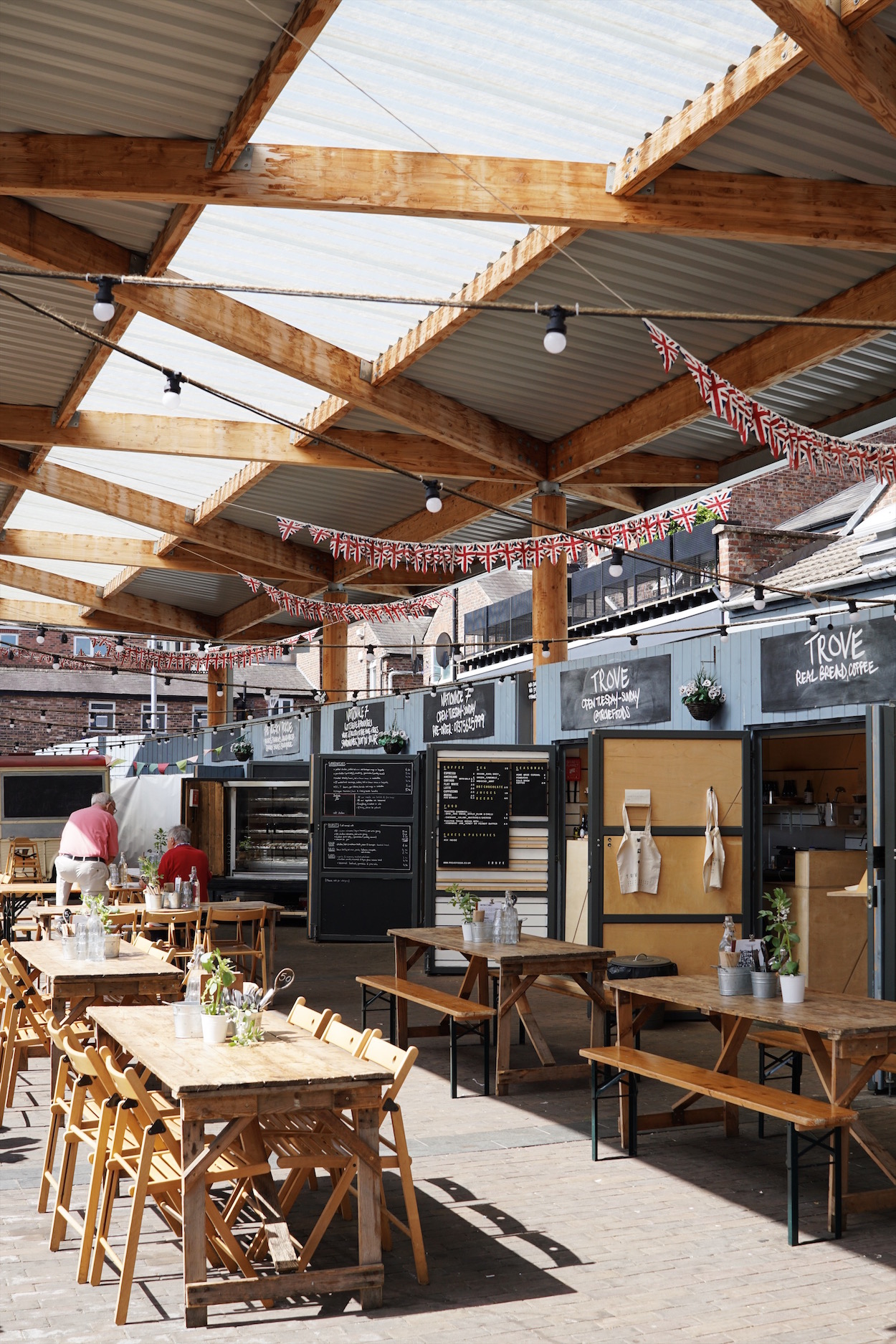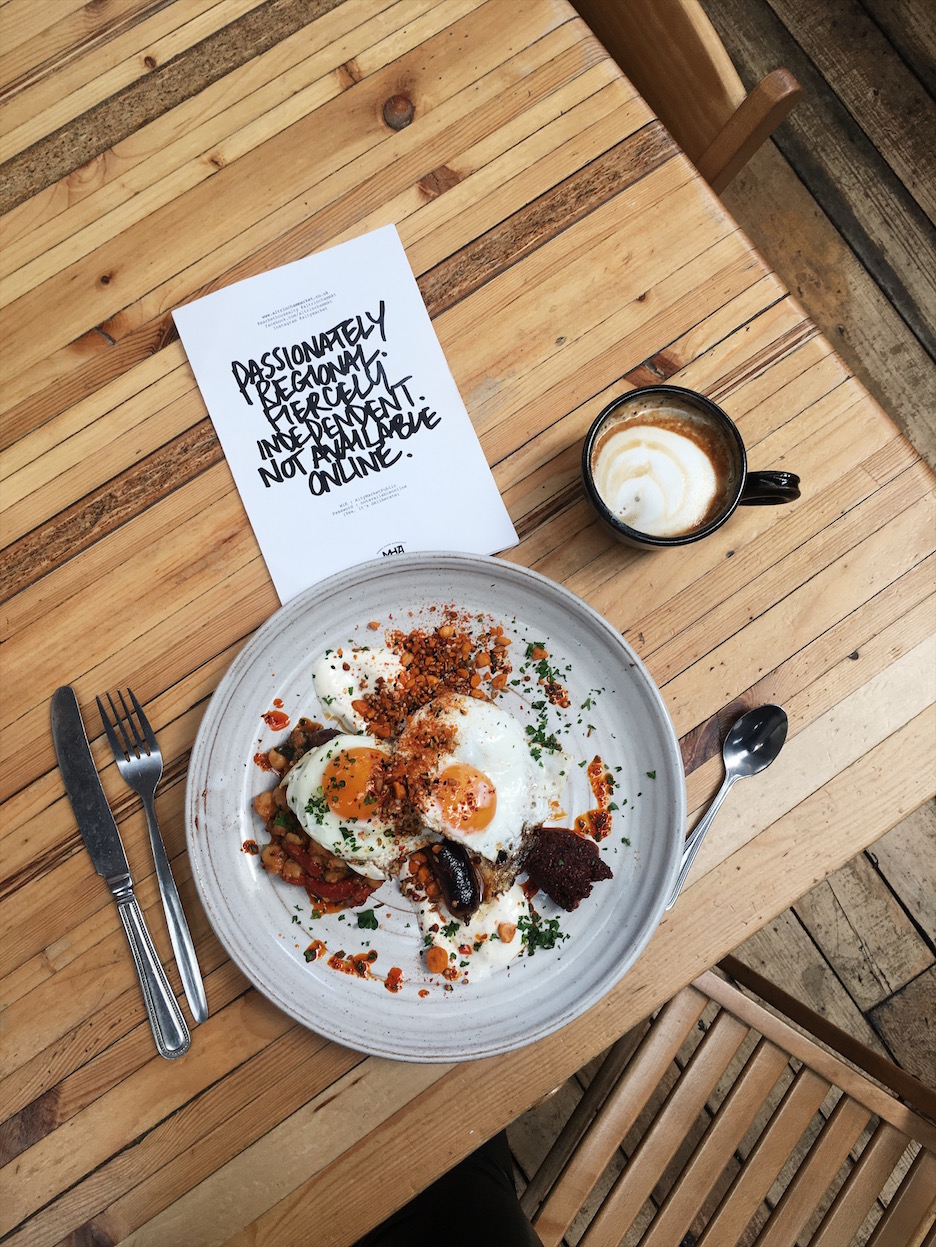 Where to Eat in Manchester
Altrincham Market: so. much. goodness. My favorites were Tender Cow and Little Window.
Evelyn's Cafe: probably the first place I'd head to if back in Manchester. Get the fried chicken!
Rudy's: delicious Neopolitan style pizzas, multiple locations.
Northern Soul Grilled Cheese: just what it sounds like!
Pie & Ale: truly English dining. Done right!
Ancoats General Store: great for a coffee or beer stop! Friendly place.
This & That: no-frills Indian canteen with cheap, authentic eats.
The Refuge by Volta: small plates and big interiors.
Manchester Pubs and Bars
Marble Arch Inn: Classic old pub that was my very favorite in the city.
Albert Schloss: The floral entrance is just the beginning of a beautiful experience. Bavarian bier hall.
Grand Pacific: Chic Asian fusion spot with craft cocktails.
The Alchemist: modern, inventive cocktails complete with matching interior.
Peveril of the Peak:  an older pub with all the character!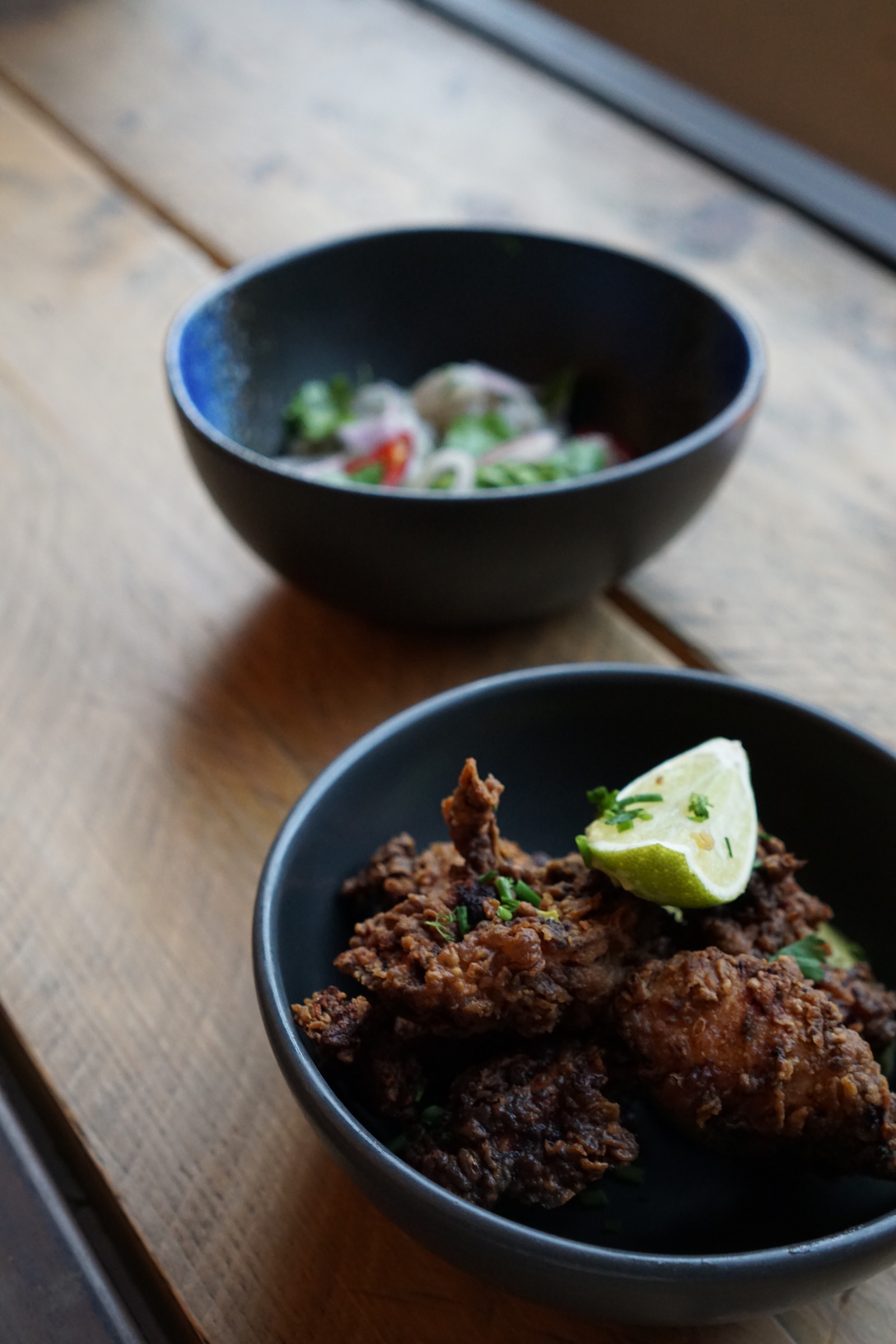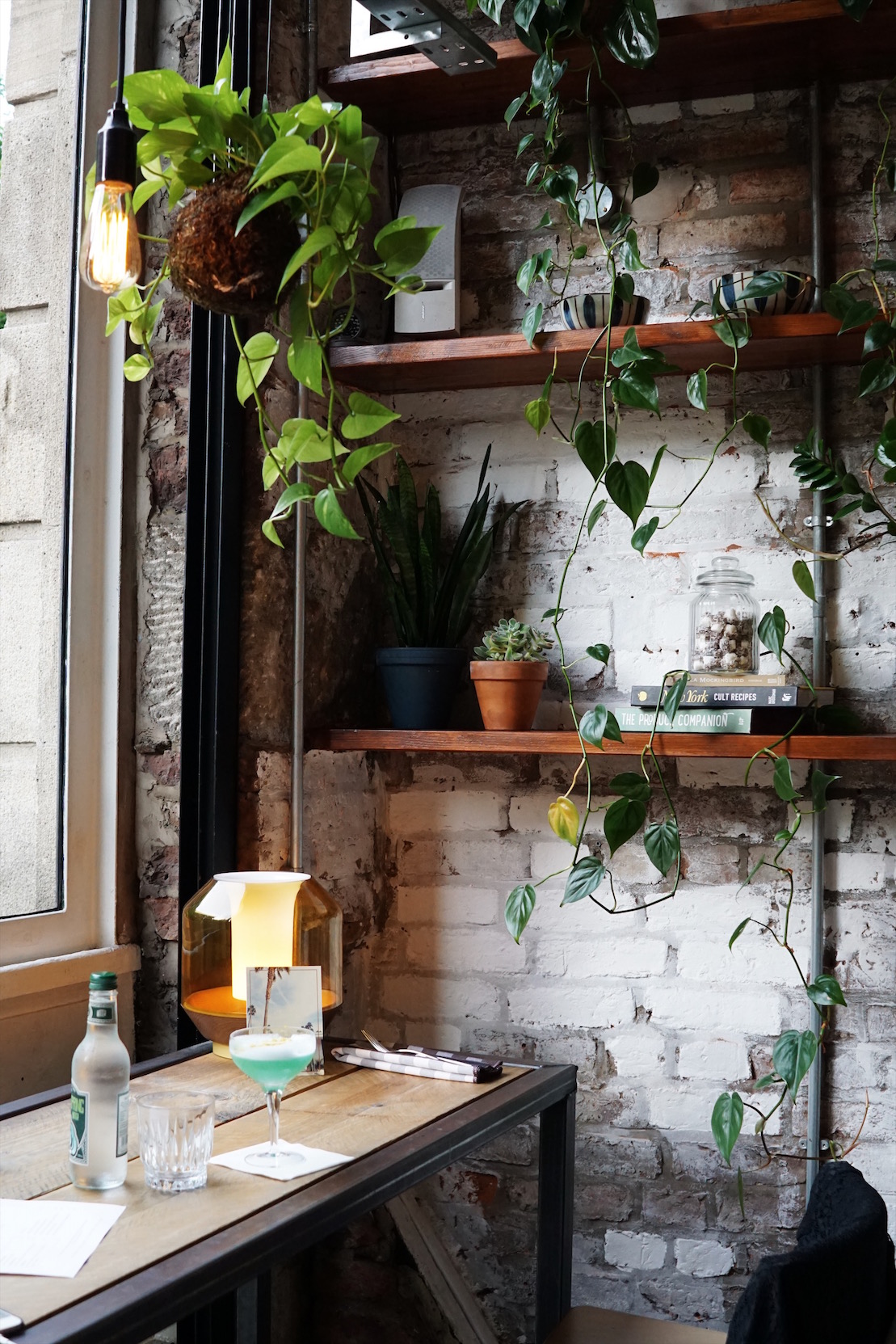 Where to Stay in Manchester
I loved my stay at the Radisson Blu Edwardian Manchester but also heard rave reviews about King Street Townhouse and The Midland.
The RB Edwardian was not only in a great location, it had a pool and steam room (goodbye, jetlag) and views like this with breakfast…

May you love with Northern England with all the fervor of a roaring football match. I believe these three spots are some of the best places to visit in England outside of London/
And for the love of all things holy, please eat as many sticky toffee puddings as you can get your hands on whilst in England.
Cheers! xx
Disclosure: my trip to Northern England was made possible by Visit Manchester, Love Great Britain, and Virgin Atlantic. All thoughts and opinions are strictly my own!
More Northern England Cities to Check Out:
Northern England Map for Planning