Stylish Gifts for Travelers
(and a few discount codes just for you!)
updated December 2018
For those times when a plane ticket is out of your budget…
Just in time for you fellow shopping procrastinators, but good for any time of the year…here are my top picks for the traveler in your life. (Because who doesn't love stylish travel gifts?)
We all know that experiences > things. But we all need some things. These items all bring me a little bit of joy. I hope they do the same for you.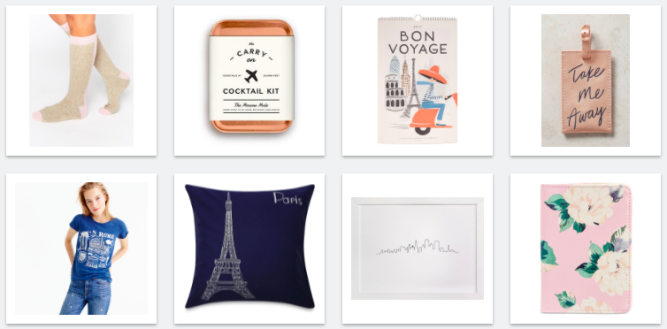 Flight Self-Care Package
—

The idea is to give a little bit of luxury. Make them feel first class, (even if they aren't sitting up there.)
Here are some ideas of what to put in it.
Travel Prints
They pack up small, and they are a great way to inspire the walls at home with a favorite place abroad.
City-Themed Gifts
—
Really, just anything that shows their favorite city but is subtle and stylish. Just search for the city + shirt/pillow/print for more options.
Destination Cookbooks
—
I don't know that many people who love to travel who don't also love to eat. Two birds, meet one stone.
Must-Have Travel Accessories
—
And win people over. (These are for the ladies. Sorry, can't stop the pretty.)
If the person you're giving to doesn't yet have a mobile charging device or global wifi, you just became their new favorite person. Yes, you can give the gift of wifi anywhere (use code 'parttimetraveler' for 10% off.)
Because if all else fails, you can never go too wrong with a beautiful passport cover or luggage tag.
Update: I just found this globe with a bar hidden inside. Win.
—
Happy Holidays <3 And remember guys! It's not about the things. Being present with someone is the best possible present.
Plane tickets still don't hurt, though.
Please note that this post is not sponsored in any way, though there are some affiliate links sprinkled throughout. Thank you for your support!
Looking to drop a hint this year? Pin this: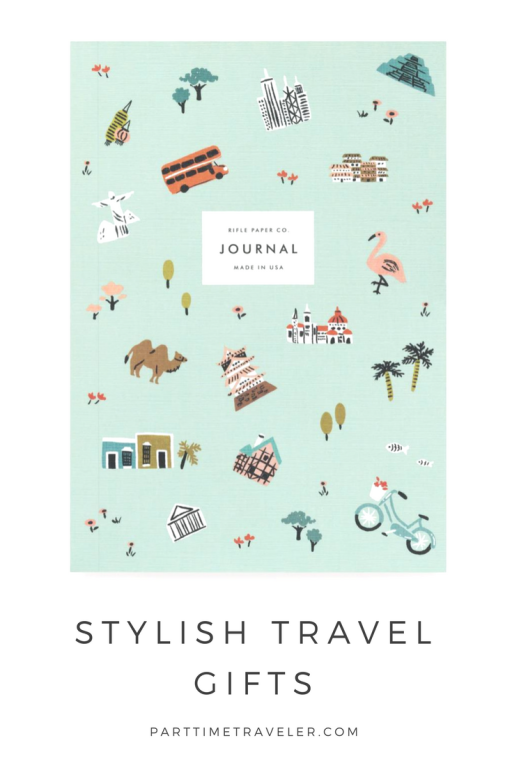 SaveSave