Or, Why You Should Go to Helsinki Just to Eat
As I pulled my chair in and inched my face closer to the microphone, I thought about what the Finns across from me, who happened to be the lovely people of Radio Helsinki, might ask me about why I was in Finland.
Sure enough, moments later we were live on air (my first live radio interview!) and as the hosts transitioned into English, they prompted the question I knew what coming: "What do you think of Helsinki?"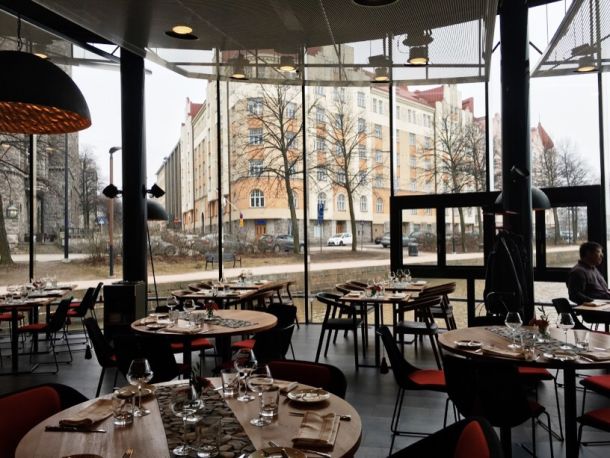 I had only just arrived that morning. When asked if I was jet-lagged, I took a giant swig from my cup of Finnish coffee for dramatic effect. It was something like 3 am in California. I squinted as I sat there inaudibly, before answering the question.
"I've only just arrived, but it's my first time in the country so I'm looking forward to experiencing this place," I reply, feeling a surge of caffeine kick in.
"What expectations did you have for the city before you came?"
Without thinking, I answer abruptly: "Not really any, to tell you the truth."
I get the impression it isn't the first time they've heard this statement. So, I continue, "But I plan to get to know Helsinki through its food. I find it to be the best way to access a new culture and get a true sense of a place."
What I don't mention is that I also have no clue about what Finnish food is.
So I resolve to spend the next several days in Helsinki eating, often with new Finnish friends. I find myself repeatedly asking, "What is Finnish food, exactly?"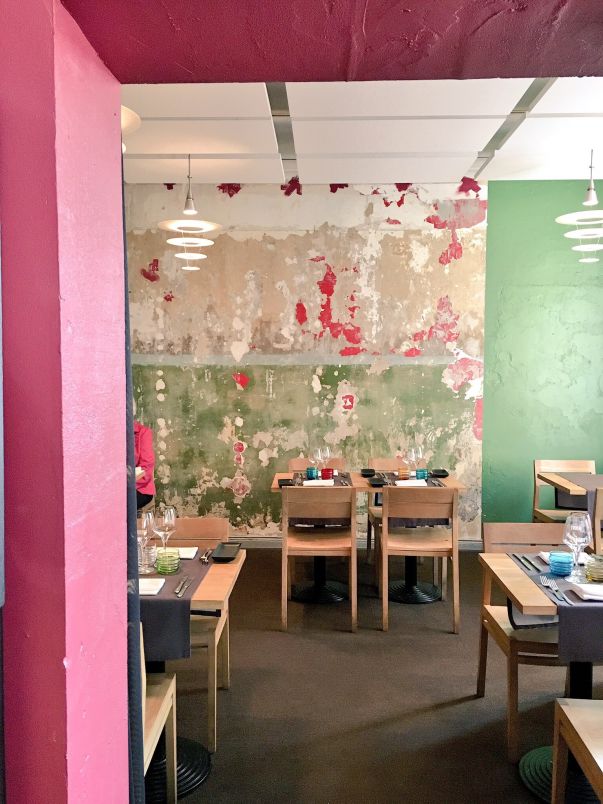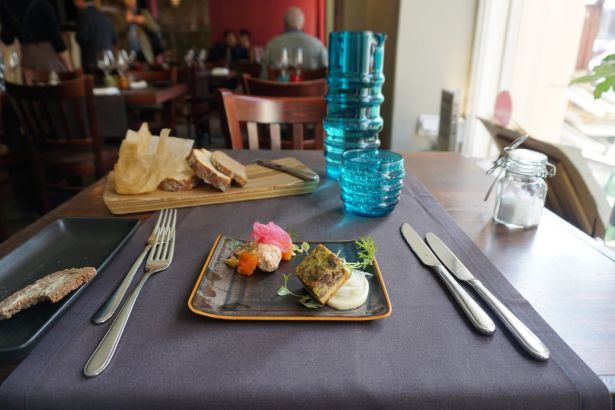 A few themes emerge in my conversations. There's a ubiquitous love for rye bread, smoked fish, berries, chocolate, coffee. There's the occasional mention of reindeer steaks. Most of all, when I ask where my new Helsinki friends eat Finnish food in the city…they tell me "We don't!"
I find this hard to believe. I almost want to check my phone's GPS. I am in fact in Finland, right?
Finland's food scene, with the city of Helsinki at its helm, is just emerging. There's a sense of mystery, and excitement, around Finnish identity. Shaped in part by Sweden and Russia, both of which Finland was once a part of, the country has only been independent for the last 100 years. It's also the least densely populated country in Europe. So just as I am learning what it means to be Finnish, what it tastes like to live in Finland…so, it seems, are the Finnish people I'm discussing all of this with.
I can relate. As an American, I've always wondered: what exactly is true American food? What I most identify with, as a Californian, is the California cuisine approach — utilizing fresh, local, seasonal ingredients. This approach, across my own country or another, has yet to serve me wrong when searching for the heart and soul of a place's food (and for the best tastes.)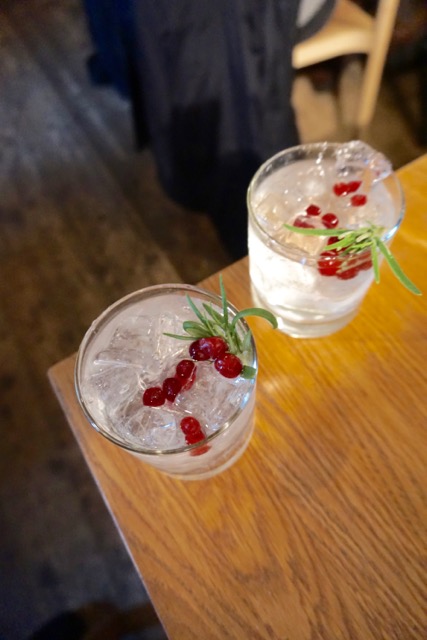 Fortunately for me, this is the exact approach foodies in Helsinki are taking today. I ask another random Finn (which is a lot of fun, as I found Finnish people to be delightfully shy and subsequently warm and helpful) where he goes for Finnish food.
"We Finns don't really eat Finnish food out, only at home."
Well, what's a traveler in Finland, in search of the finest Finnish foods, to do then?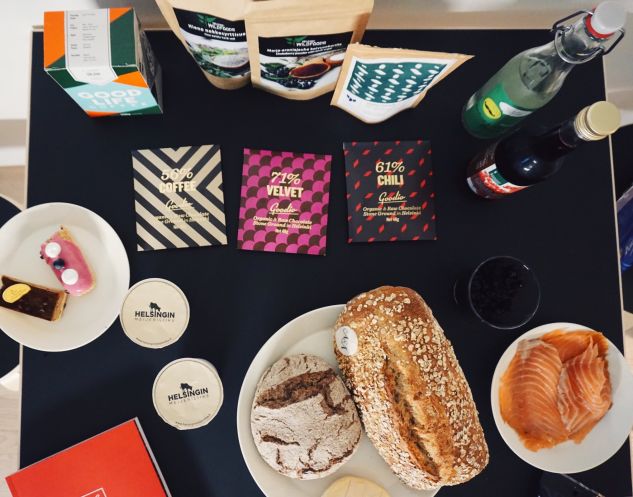 The answer was clear: stock my tiny studio fridge with Finnish foods and dive in at home. I admit the open-faced sandwiches on fresh rye bread, the nettle salt and yogurts with berries, and most of all the smoked salmon which mysteriously disappeared two days in…these items were indeed a highlight of eating in Finland for me.
Still, I went out in search of more. Whispers of restaurants serving fine Finnish foods began to arise. And just as the country offers exceptional design, thoughtfulness, and a sort of urban wilderness off the plate, so I found these Finnish characteristics on the dining table.
Freshness was the theme throughout, regardless of where I dined. I had fresh pike perch with an anise sauce, I had blini with three types of roe, I had sapas (Finnish tapas!,) goose pie, lamb sausage, you name it. I sampled the salted licorice that still haunts me and I was sure to try lonkero, a mixture of grapefruit and gin that has been called Finland's national drink.
Nearing the end of my visit, I dared to ask yet again: "What is Finnish food?" To which I heard once again, "I don't really know." So I asked where this new friend dines out with their family, when eating outside of the home.
"Usually we get Nepalese food." I try and hide the puzzled expression from my face. I don't think I've ever even eaten that out at home in San Francisco.
As Helsinki emerges into the global spotlight, and as its food continues to make a statement, it's becoming less of a secret and more of a source of national pride. The answers to these questions continue to evolve. And I, for one, can't wait to see what comes next.


One thing that is indisputably Finnish? The one aspect of daily life that no one argues is purely and completely a part of Finland? It's also the only word that made it from Finnish into English: sauna. And if Finnish people seem shy in the streets and modest in conversation, let me tell you — they are not in the slightest when it comes to the sauna (nudity is the norm.)
The good news for us food-obsessed travelers is, it is customary to both drink and eat during and after a social sauna scene. As much as trends come and go, and as Finland continues to grow and change, I have a feeling the sauna will remain at the heart of what it means to be in Finland. After all, Helsinki's food scene is just beginning to heat up.
I was a guest of Visit Helsinki at the #HelsinkiSecret residence. All opinions are expressly my own.


What to Eat in Helsinki
---
Essential Finnish Foods
Smoked fish (salmon, whitefish, pike perch, Arctic char)
Game meats (goose, reindeer, duck, moose) and sausages
Roe (served with blinis was delicious!)
Berries (lingonberries, blueberries, cloudberries)
Open-faced sandwiches (extra points if on rye!)
Coffee (Finns drink more coffee per capita than any other nation in the world.)
---
Quintessential Finnish Flavors
Salmiakki (that salted licorice!)
Faser chocolate (or any Finnish chocolate, really.)
Sapas (Finnish tapas!)
---
Recommended Helsinki Restaurants
Juuri – my favorite spot for Finnish food, by far. One of the best lunch meals I've had in recent memory. Also check out Latva's next door for a cosy underground pub experience.
Restaurant Meripaviljonki – a scenic spot right on the water. In fact, it's known as Helsinki's "floating restaurant." I didn't have the highest expectations for the food, but my meal was exceptional. Seafood and fish is the best way to go here.
Savotta – for more traditional Finnish flavors, including reindeer. Designed more for tourists, but an excellent introduction to traditional Finnish food.
---
Local Bites
HelEats: not a restaurant, but a fantastic source of information from local food enthusiasts (also, my guide to what local Finnish treats I had to try)
Hakaniemi Market Hall – a local market that leaves quite the impression both visually and taste-wise
Naughty BRGR – delicious Finnish beef, trendy toppings
If you're looking to explore a certain part of the city, the hipster Kallio offers a lot in terms of food. I especially loved seeing Teurastamo, an area that is leading the way in Helsinki's emerging culinary revival.
---
Best Helsinki Coffee 
Andante 
Mood Coffee Roastery
Maja Coffee
Cafe Regatta
Kahvila Savy
La Torrefazione
Good Life Coffee