Yes, it's the home of Banksy. Yes, there's much more to it than that.
—
Hey Street Art Fans, Here's the One City You Need to See.
A Guide to Bristol Street Art (And More)
—
Of all the interests I've developed over the years, one I never expected to find myself enjoying so much is street art.
Most definitions make a distinction between street art and graffiti, though both are created in public spaces and often without permission. Among the differences: street art is constructive whereas graffiti is destructive, street art is about its audience whereas graffiti is about its artist. And while graffiti is often thought of as delinquent and defacing, street art is becoming prized, praised, and in some cases…sold in galleries.
I suppose what fascinates me most about street art is the manner in which it expresses the political and social issues of its environment. I've become more and more enthralled with street art living in San Francisco, but it all began with traveling.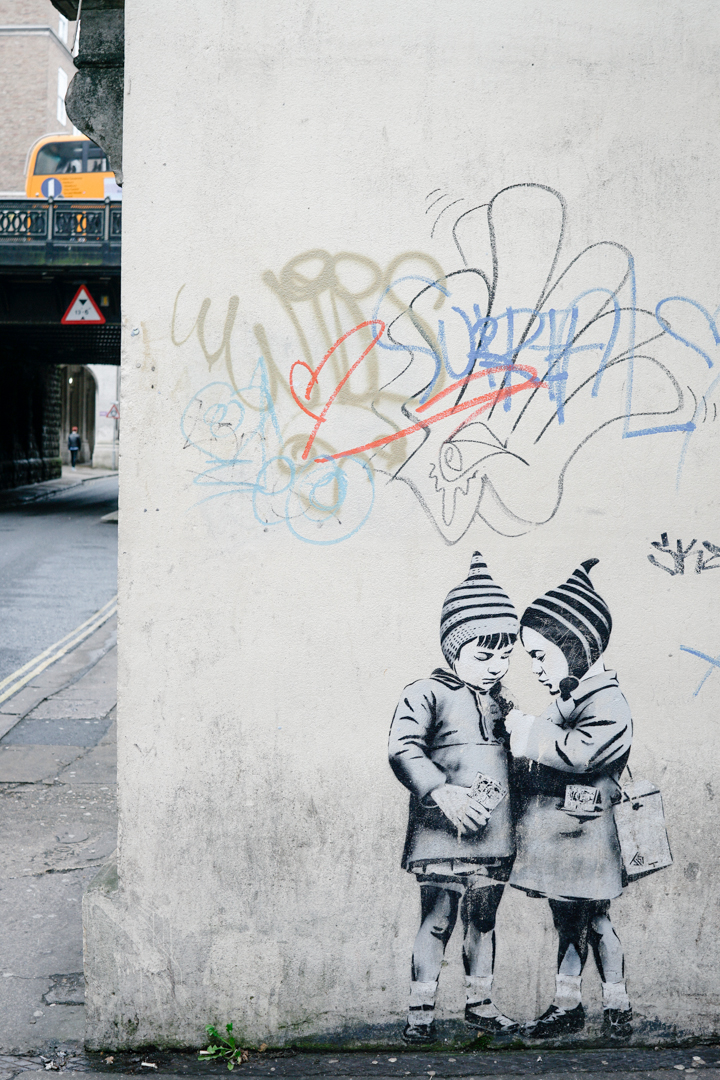 So when I had the chance to visit Bristol, an English city known for its thriving street art scene (and one where the world's most famous street artist got his start,) I set off on the quick train ride from London to see it for myself. I quickly learned that while Bristol isn't as well-known to travelers, it's beloved by Brits for its high-quality of life and has a ton of city pride. Aside from its rich local culture (they even have their own dialect and currency!) Bristol has grown to become the European capital of street art.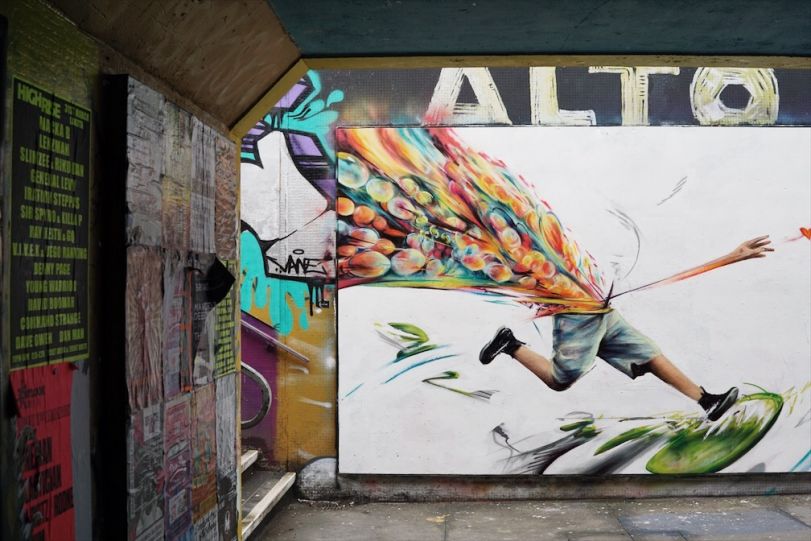 The best introduction to Bristol's street art is through Where the Wall tours. It's a lively, educational, and thoroughly entertaining overview of the city's past and present street art culture, created by people who actually know *gasp* Banksy and many of the other artists from the city.
When they called street art 'a direct form of free expression in this world of decreasing artistic vocal platforms,' I knew we were on the same page.
My tour began, fittingly, with a Banksy piece called "The Well-Hung Lover." Now before you chuckle too much, have a look at the image, which was overwhelmingly voted by Bristolians to be preserved on its original wall: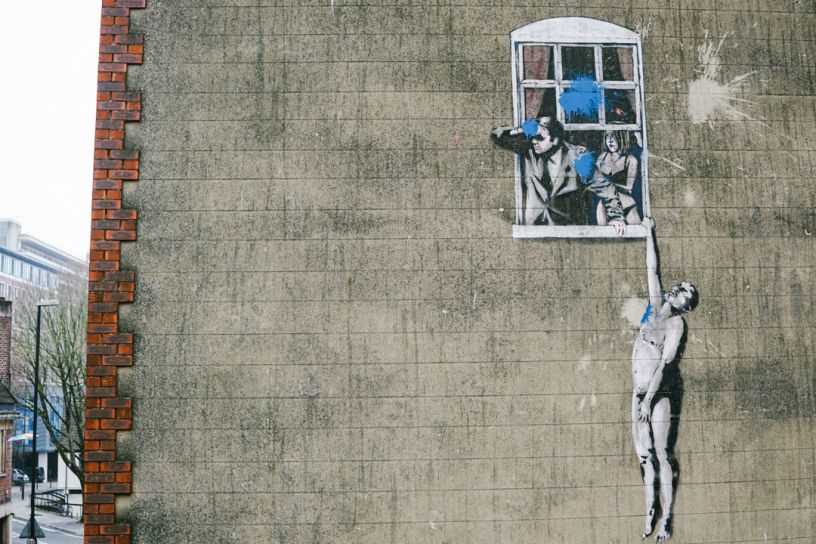 Throughout the city you'll find not only local artistic expression but also the commissioned works of some of the world's most respected street artists.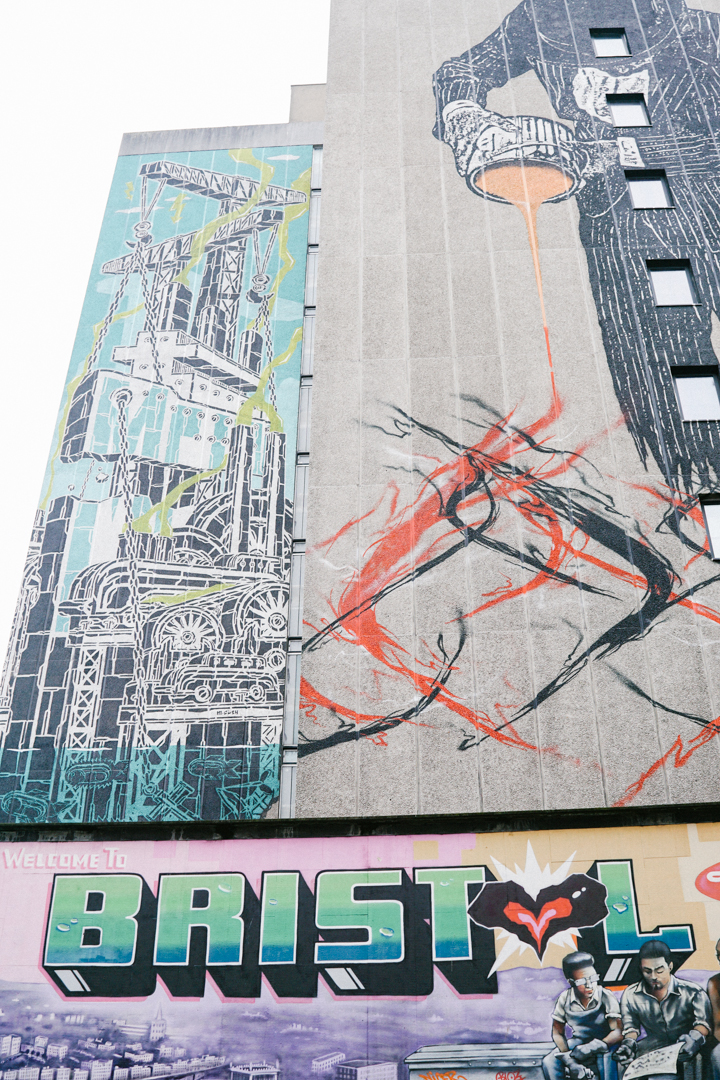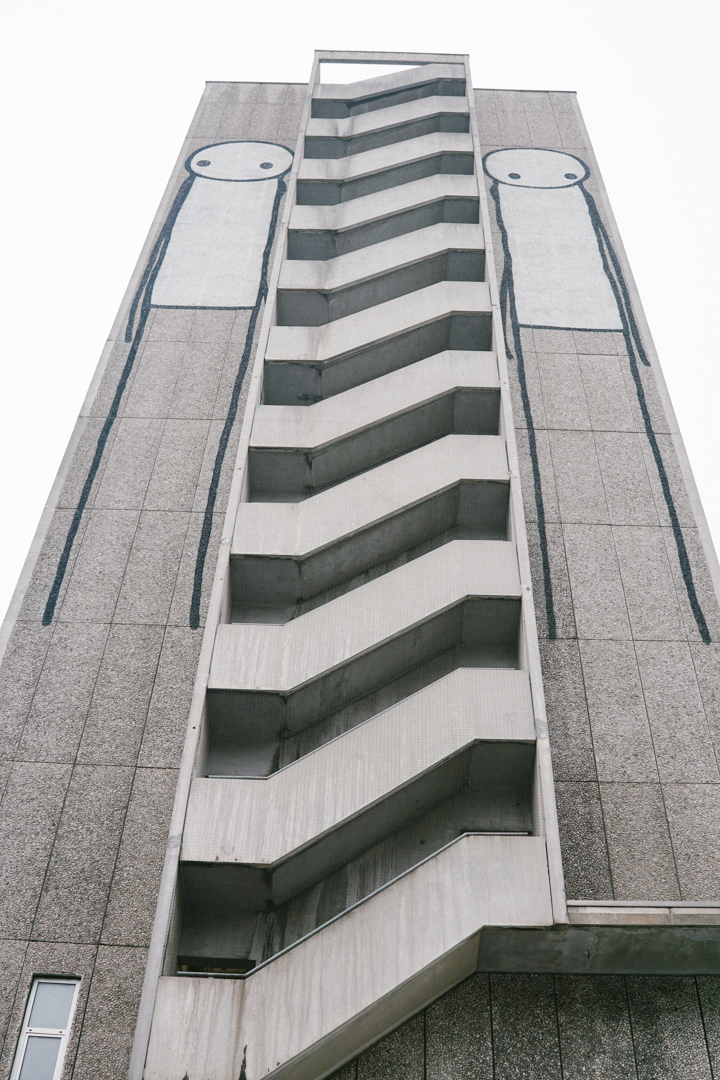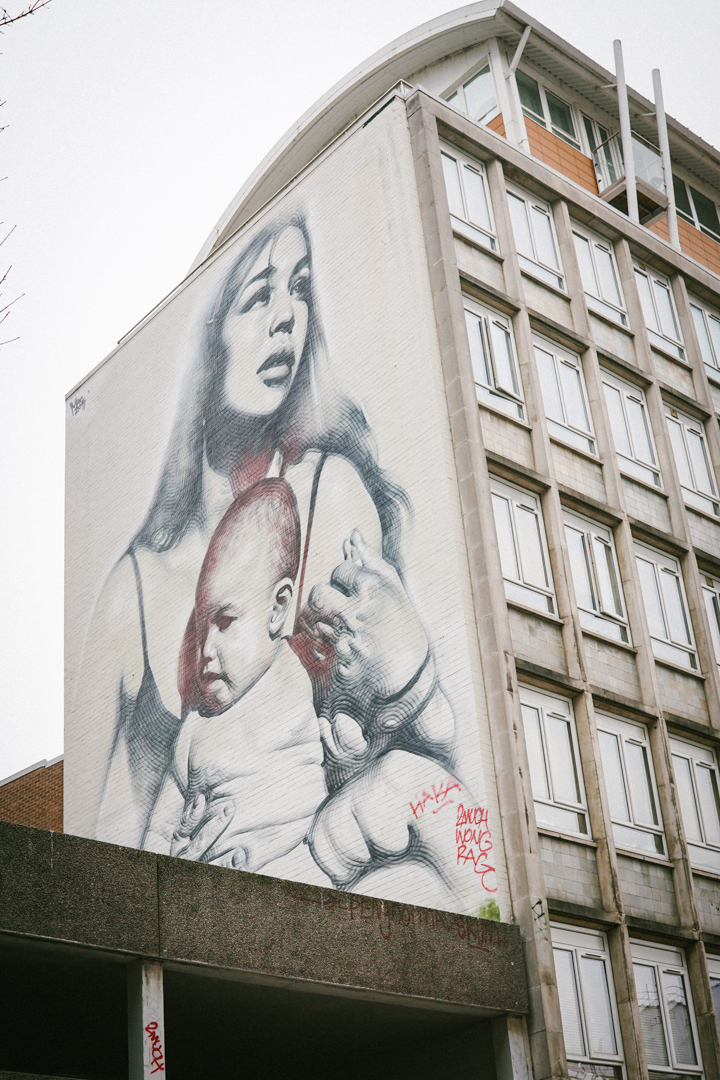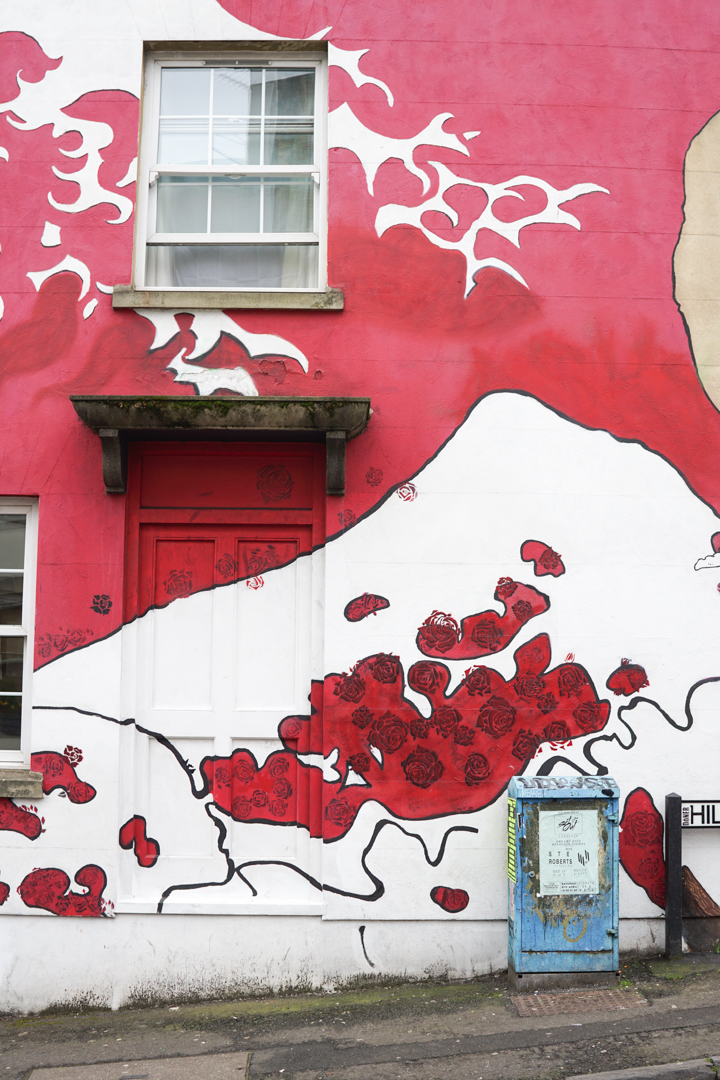 Another favorite thing about street art is how public and accessible it makes art. It isn't something just be viewed in a museum or put on a pedestal — it is a living, breathing form of expression and often a reflection of politics and culture.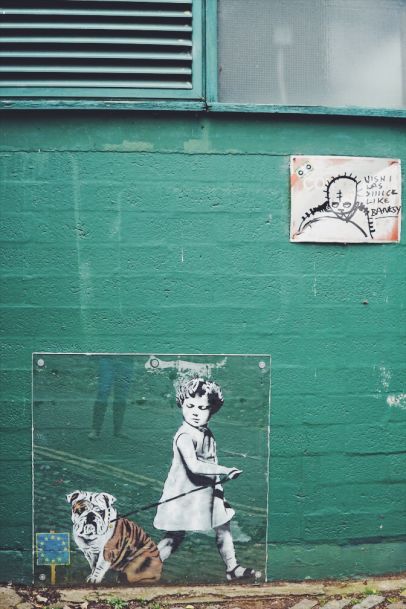 My last point as to why street art is amazing (I swear:) it is impermanent. Though some works or spaces are untouched out of respect for the artist, many others consistently rotate and change. I love the idea that the artist creates knowing that his or her art may not last long; that's not why they continue to create. It is materialized in a public space for the eyes of others, but there has to be detachment to the lasting nature of art painted on a shared surface.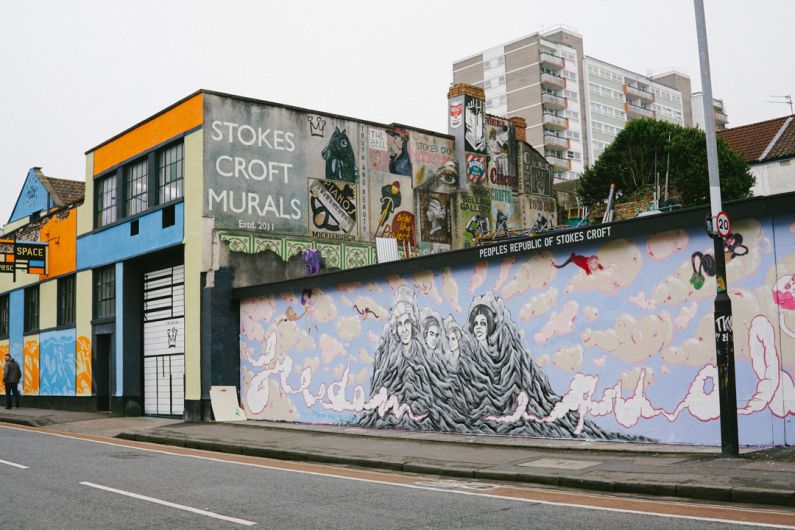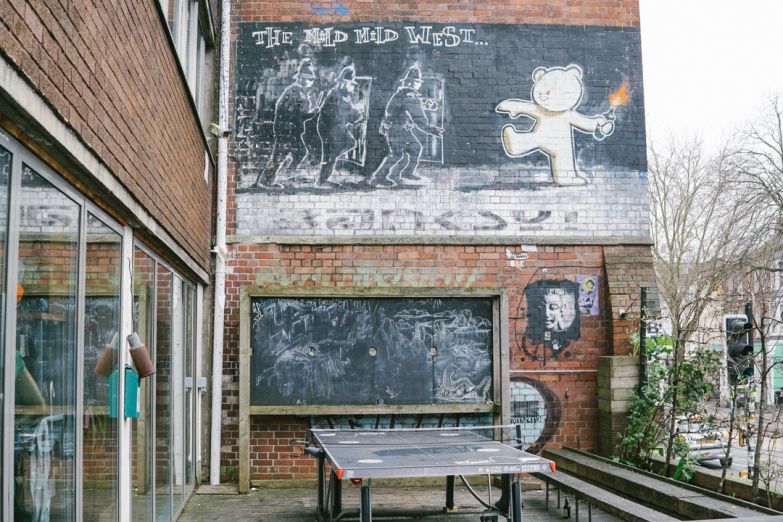 From Harbourside and the trendy Wapping Wharf to the Old City and elegant Clifton Village, there's so much to explore in Bristol. But if street art is the focus of your day or your visit, here are the areas you'll find most of it concentrated in:
Where to Find Bristol Street Art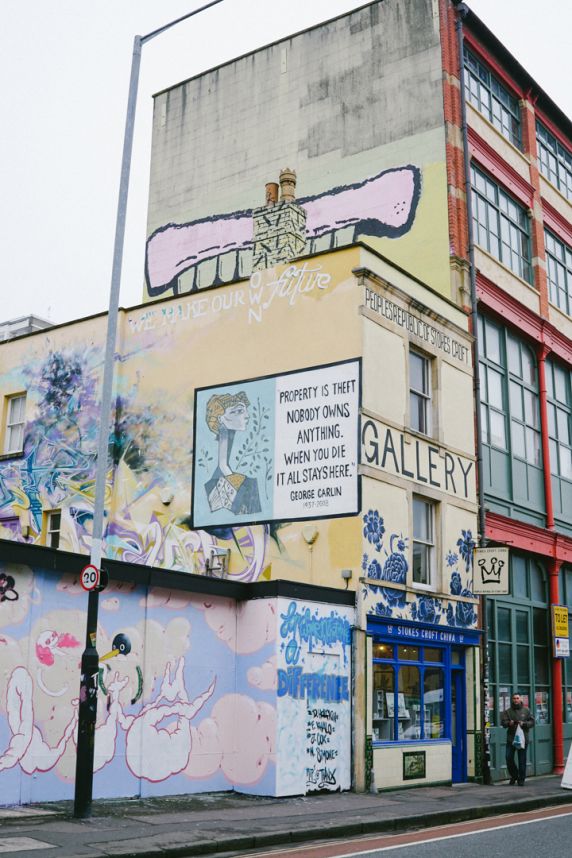 Stokes' Croft and Gloucester Road: the Bohemian heart of Bristol that is almost like an outdoor gallery.
Nelson Street: larger scale murals that create a visually fascinating downtown. Be sure to look up!
North Street: the area where Upfest, one of the largest street art festivals, is held — with some remnants of the work from it.
M Shed Museum: this worthwhile (free) museum tells the story of the city and has some preserved pieces.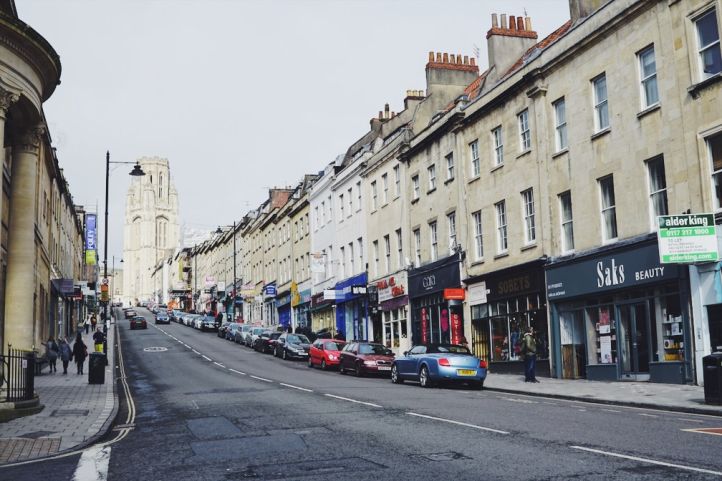 There are also other Banksys on outskirts of the city, as well as Bedminster where many new artists are emerging. The city is covered in street art, so you can always walk around and see what you can find yourself once you've got your bearings and context.
And I couldn't leave you without some suggestions for where to eat and stay! Here's where to fuel up in between all the walking you'll be doing: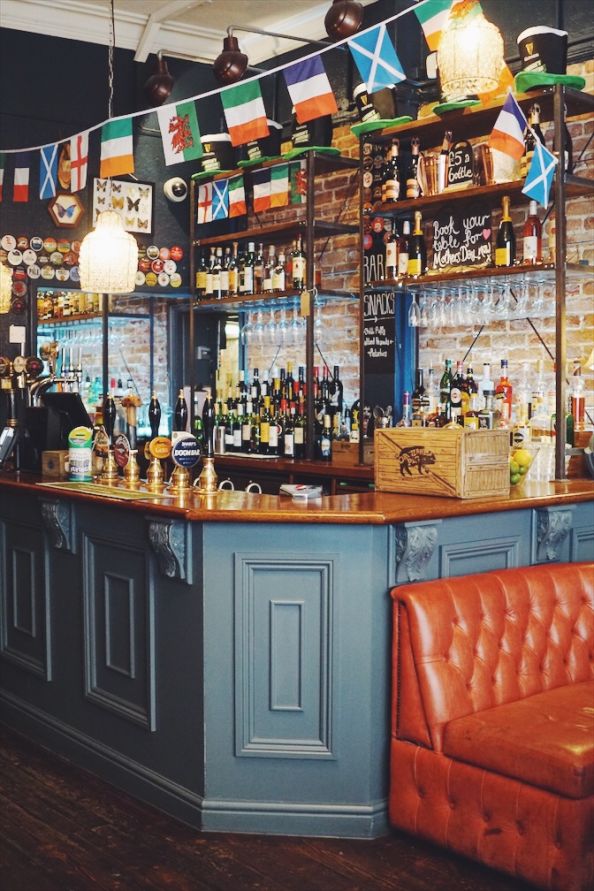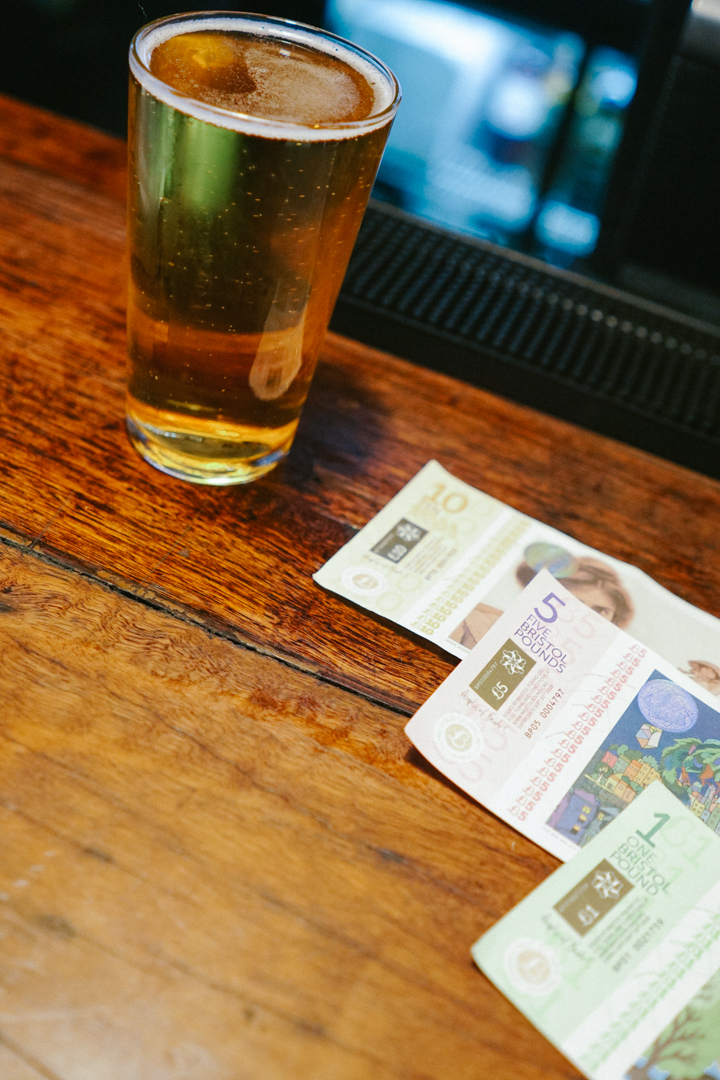 Where to Eat (and Drink:) 
St Nicholas Market (many delicious food options in the heart of Old City)
*The Canteen (an institution! Come for the food, drink, and live music)
*Shop 3 Bistro (comfort fine dining; when I asked a local their favorite hidden spot this was the answer!)
Pieminster (Savory pies)
Pinkmans (Bakery)
Thali Cafe (Indian, four locations in Bristol)
Little Victories (Coffee)
The Apple (Bristol's floating bar)
*Bristol Cider Shop (amazing cider selection and friendly company)
The Milk Thistle (incredible cocktails at this Speakeasy)
*The Clifton (my favorite pub!)
*all of these are fantastic, but my personal favorites have the little star next to them!

Where to Stay:
(High-end) Hotel du Vin (boutique style + a focus on wine never hurts.)
(Mid-range) Brooks Guesthouse (Stay in an airstream on the roof like I did!)
(Backpacker) Full Moon Backpackers (room decorated by street artists!)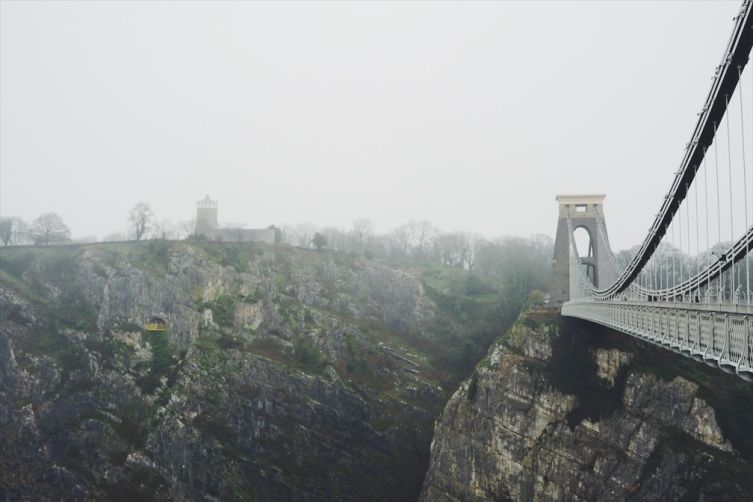 Be Sure to Also See:
The SS Great Britain (Harbourside)
Clifton Suspension Bridge (Clifton)
Colorful houses and cozy cafes of Clifton (a very charming part of town.)
Take one of the ferries across the harbour (if the weather is nice!)
See the views from Cabot Tower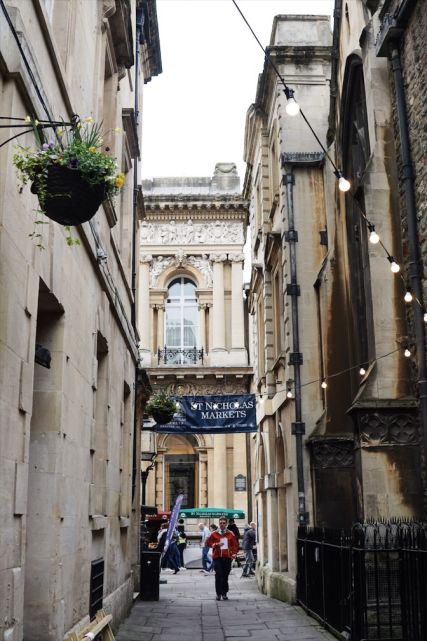 No matter what part of the city you choose to explore, there's no doubt you'll get a taste of what makes the city so exciting. The culture and creativity feels like energy pulsing in the streets, yet you still get the calm of the surrounding countryside.
That said, what stands out to me most about Bristol is how much the people who live there seem to love it. Just as New York City is not what most of America is like, I really believe it's important to venture outside of London to see more of the U.K. (Guilty as charged!)
You won't see as many tourists here, but you will see the famous Bristol street art…and experience a bit more of British daily life and all that makes this country one of my very favorites. <3