Best Cities To Visit in the American South
---
Or, how I learned to fall in love with a completely different part of my own country on an unexpected USA road trip.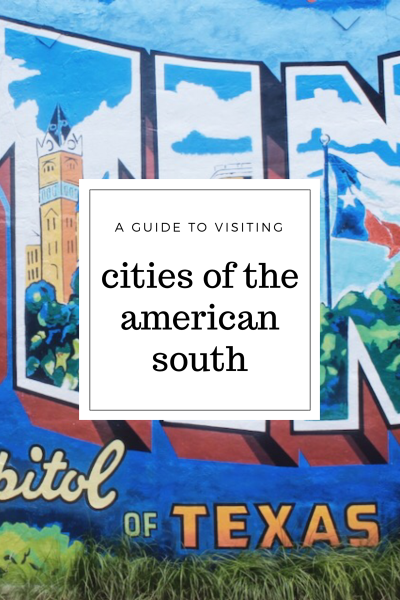 I'm a California girl, through and through. A Northern California girl, to be specific (after ten years in Southern California, the distinction is necessary.) The more I see of the world, the more sure of that I am.
When someone asks me where I'm from whenever I'm abroad, I reply without thinking: "California." I realize, of course, that they're looking to hear my country, not my state.
Most expect me to reply with "the United States." And while I'm a proud American (well, most of the time,) I really identify so much more strongly with being a Californian and even a San Franciscan…and I've never been clearer on that than now.
I've also never been more aware that California is a bit of a bubble. So when I had the opportunity to road trip from Alabama to San Francisco (coincidentally, not long before the election of 2016) I pondered where outside my home state I wanted to visit. It was time (again) for me to see more of my own country.
Why was I so keen on pushing past my comfort zone in other countries and on different continents, yet unwilling to explore the expanse of land just to the right of me?
You feel me on this question, Americans? Maybe it's time to explore one of my favorite regions of our fair nation.
Here are my top five cities to visit in Southern USA.
Charleston
Perhaps the most charming city I've been to outside of SF, Charleston cuts through its thick, humid air and pastel houses right through to your heart. The burgeoning food scene and friendly locals certainly don't hurt. Between historic homes and waterfront walks, Charleston is easy to love. Here's why:

Why Go
Carriage rides, Lowcountry cuisine, ghost stories, plantation homes, colorful streets, stately homes.
Where to Eat and Drink
Don't miss FIG, Husk, Poogan's Porch (mmm for brunch,) The Ordinary, and Butcher & Bee.
Where to Stay
Zero George Street, a posh boutique luxury spot in the heart of the historic district.
Read More: Slowing Down in South Carolina
Nashville
I'm not a country music fan by any means (ok, I love me some Zac Brown Band and the occasional Carrie Underwood song but I digress…) and I still loved Nashville. Though it's known for its honky-tonks and country music halls, there is of course so much more to this energetic city. From neighborhood strolls to hot chicken, here's how to fall in love with the 'ville of Nash.

Why Go
Live music, cute boutiques, meat and threes, city vibes with a small town feel, hot chicken.
Where to Eat and Drink
Don't miss: Hattie B's or Prince's (hot chicken,) Pancake Pantry, Bluebird Cafe (music,) Pinewood Social, Arnold's Country Kitchen.
Where to Stay
I love the Hutton Hotel. It's a beautiful property, and it's central to a lot you'll want to see.
Read More: Where to Eat in Nashville
Atlanta
In full disclosure, I've been in the Atlanta airport far more than the city of Atlanta. But after visiting a friend there I came to appreciate ATL for more than just the proximity of Waffle House (though, Waffle House is legit.) These have been my favorite parts of Atlanta to date.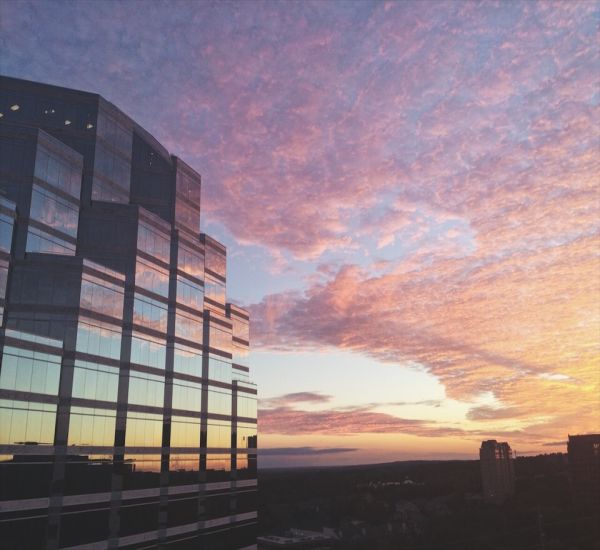 Why Go
Beautiful urban parks, dynamic culture, MLK history, sweet tea, and apparently beautiful skies!
Where to Eat and Drink
Don't miss Gunshow, The Optimist, Miller Union, The Varsity, and Busy Bee Cafe.
Where to Stay
Hotel Clermont, a 1920s themed hotel that's got a  great location and all the charm.
Read More: Slowing Down in South Carolina
Austin
Austin was the first place on this list that I visited and the one I'm most likely to return to next. What is it about the Texan capital that captures so many visitors? It's hard to put a finger on it, but breakfast tacos, barbecue, live music, and keeping it "weird" is certainly a start.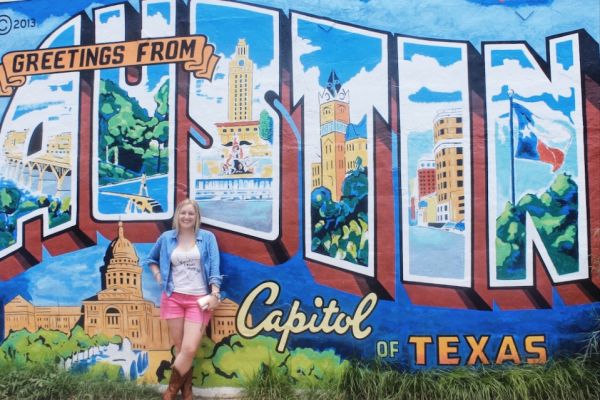 Why Go
Tex Mex, BBQ, more Tex Mex…but seriously also, Barton Springs, South Congress, murals, Rainey Street, and so much more.
Where to Eat and Drink
Don't miss: Frankin or La Barbecue (BBQ,) Torchy's Tacos or Tacodeli (tacos,) Polvo's (Tex Mex,) La Condesa (cocktails,) Central Market, Alamo Drafthouse, Easy Tiger.
Where to Stay
I usually stay with friends, but loved the pool at the JW Marriott Austin.
New Orleans
Ah, NOLA. I could go on and on about how much I adore this city — with its distinct culture, cuisine, cocktails, and cool vibes it feels almost like leaving the country. Rather than dream of jazz on Frenchman street, beignets hot from the oven, or late nights with a Sazerac in hand, I'd rather you just took my word for it and got on the next plane there.

Why Go
Food, cocktails, food…jazz, Garden District, Frenchman St., joie de vivre, beignets, and more cocktails.
Where to Eat and Drink
Don't miss: Cochon, Cafe du Monde, Commander's Palace (25 cent martinis…,) Jacques-Imo's, La Petite Grocery, Sazerac Bar, Carousel Bar, Antoine's, The Spotted Cat (for jazz) and so much more!
Where to Stay
I'll probably stay at the Hotel Monteleone next time so I have downstairs access to the Carousel Bar, let's be real.
Read More: A Foodie's Guide to New Orleans
---
All pride aside, there is something about the South I've always been drawn to. Some cities I visited on my cross-country road trip, others I've made a priority out of visiting on their own. And though I maintain that if I couldn't live in San Francisco, I'd move right to London or Paris…these fun, vibrant, and welcoming Southern cities right here in the USA give me pause, and make me feel a greater appreciation for the country I call home.
Whether you are American or Californian, or not, these places have a historic weight and well, charm, that is undeniable. They have some of the most beautiful architecture, culture, and food I've encountered anywhere in the world.
So while perhaps I should've ventured out sooner, now that I have fallen for these places…I won't be so firm in my California roots that I forget to look around at the beauty and history beyond my state border.
I hope you won't either. <3
This post was originally posted in 2017 and was recently updated for accuracy and relevancy.
SaveSave