Or, a story about creating your own happy place in a foreign land.
I have this strange ritual I repeat every time I land in Paris.
I almost don't want to tell you about it, because I am aware that it's random and a bit odd. But it takes me right back to some of the happiest moments of my life. So, I hold onto the habits (and even come clean with them here, to you.)
After dropping off my bags where I'm staying, is to immediately head to the nearest French chain grocery store — Carrefour, Monoprix, it matters not. The red lipstick and ballet flats emerge, and calm comes over me as I take to the Parisian streets.
I then proceed to pick up the same four things: a bit of both carottes rapées and celery rémoulade salads, (I told you this was random…) a wheel of cheese (the stinkier the better,) and a bottle of French red wine that's under 10 euros. Perhaps I also get a fresh baguette.
This is my simple ritual.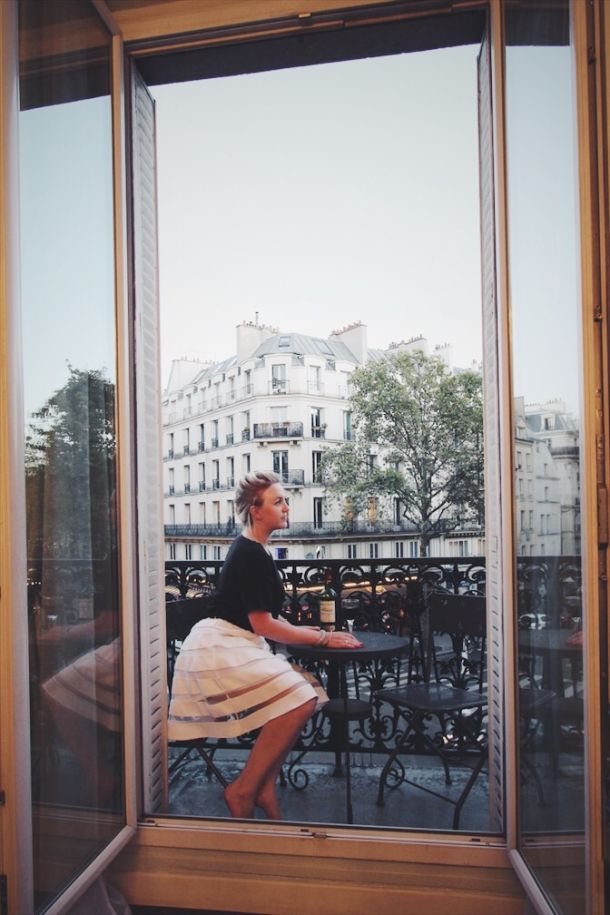 I once saw Paris in a Bollywood film. It was the first film I ever watched in India. And though my plan was to head home from Italy after months of traveling, something about seeing Paris on the screen (in India, of all places) meant that I had to go there.
And so although it made no practical sense, and though I had been before a handful of times, I made plans to spend a month living in Paris. I wanted to linger. I wanted to relax there.
I found a cheap apartment, the kind you can't fully stand up in, through a friend-of-a-friend. He was an American and an officer in the Navy, enough of a dreamer and a Francophile to keep a pied-a-terre in one of the nicest parts of the city. It was a former maid's quarters, with a toilet in the hall and a switch on the wall to turn the water from the tiny sink to the shower stall…but it was Paris, and for a short month, it was mine.
So perhaps it was this first "real" experience that left me craving an appartment stay in Paris whenever my mind wanders to a distant place. I almost wish Paris wasn't this place for me because it's so cliche. But it happened, and the city is one of my favorite places on Earth to be romantic. And I don't even need anyone but myself for that to be the case. (In fact, I prefer being in Paris alone!)
So while I've stayed in some beautiful hotels in Paris (this one is still my favorite,) here are the reasons I'll always opt for renting an apartment in Paris:
The chance to feel like you live in Paris. (A girl can dream, right?)

To have your neighborhood pâtisserie and market, if only just for the week. (Utilisez votre français!)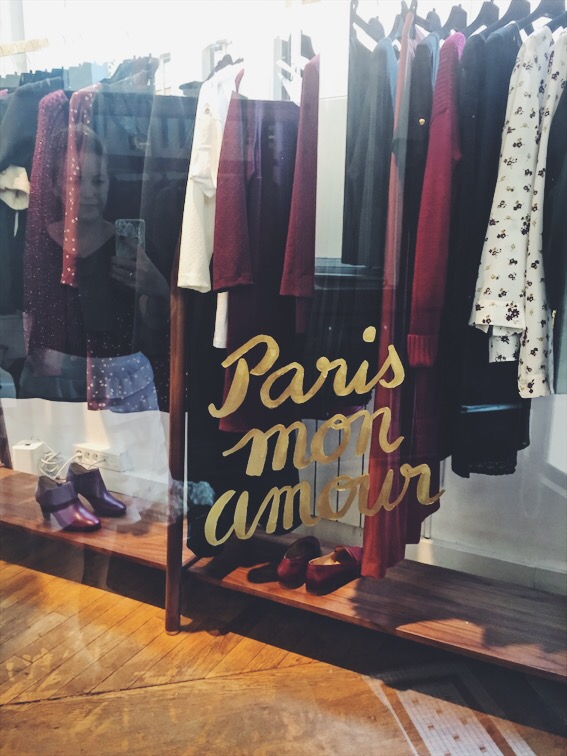 To have access to a kitchen to enjoy the treats you find at French markets and shops. (Le Bon Marche, anyone?)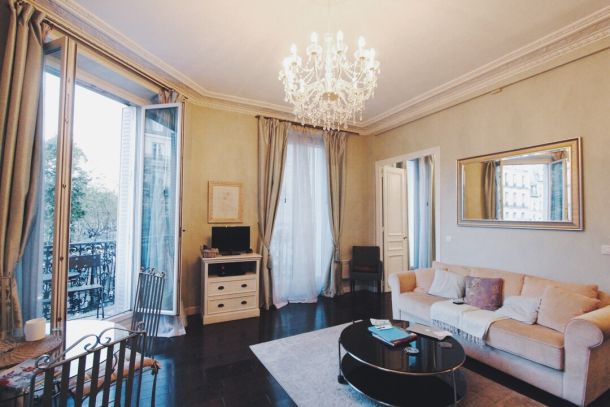 To experience residential areas of the city, where there is a lower concentration of tourists and visitors. (This helps with the pretending like you live there part.)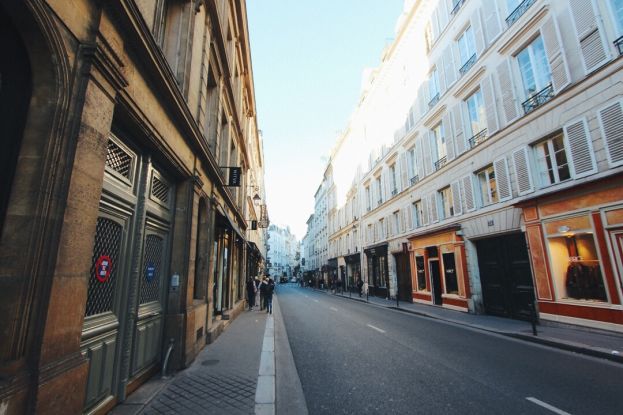 To more intimately know one arrondissement of the many magical parts of Paris. (My favorites are Le Marais (this stay,) Saint Germain-des-Pres, and Republique.)
I have gotten in the habit of choosing a different neighborhood to use as a base and home for longer stays, and it's my favorite way to explore not just Paris but any city. I try to stay mostly around there and act (i.e. pretend) that I live there as much as I can. (Especially well-suited to Paris, if you ask me.)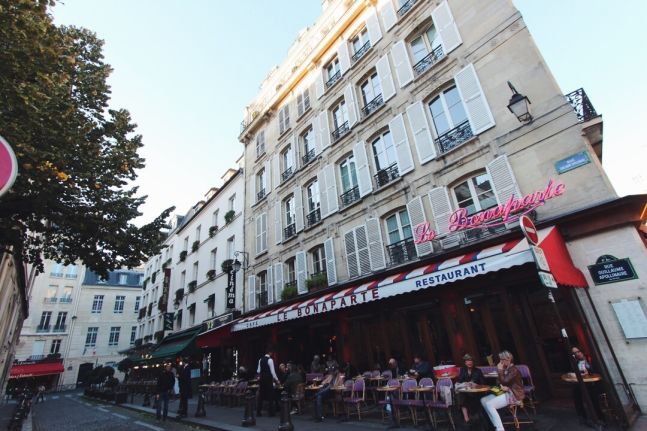 To have a place to call your own, to create the habits and the memories that stay with you long after you leave. (Clearly, mine do!)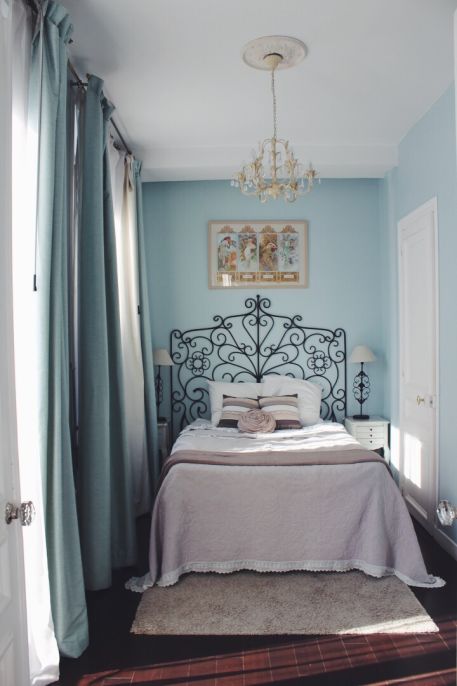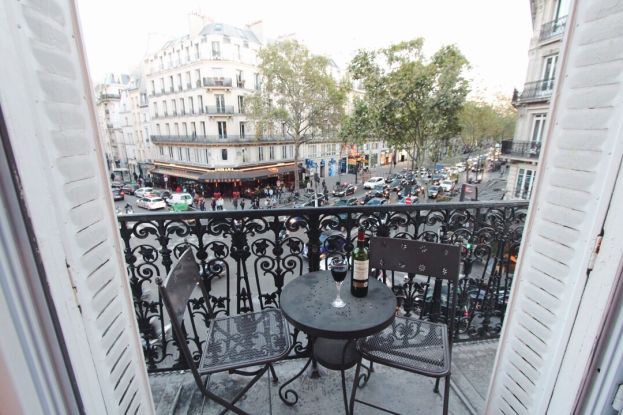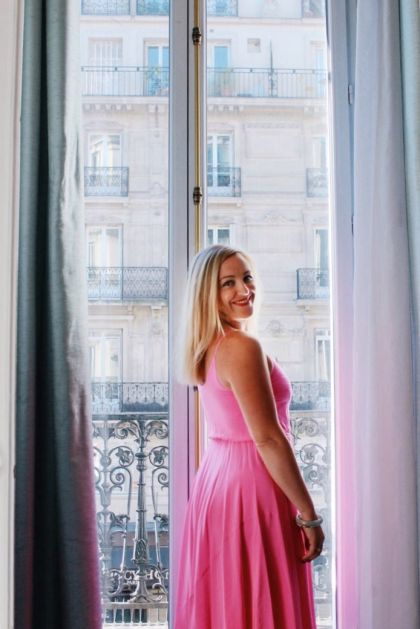 French friends are quick to remind me that "a vacation in Paris is not the same as living in Paris." That is to say, that the fantasy of being there temporarily is different from the reality of living there (even if it is in an apartment.)
Still, even if it is a short-lived reverie, it remains a dream in which I can live…so long as there are apartment rentals and cheap plane tickets. <3

Merci beaucoup to Cobblestone Paris for hosting my stay.
(They even have a local come and greet you when you arrive!)
Minimum stay is often as few as three nights.
The apartment featured is called 'La Charme du Marais' if you wish to stay there 🙂
~
More Paris Stories:
Paris in Black and White // The City of (Unexpected) Love // The Beauty of the French Pharmacy